In This Issue:
"Happiness is not a state to arrive at, but a manner of traveling." —Margaret Lee Runbeck (American author, 1905-1956)
Home Hardware CEO shares outlook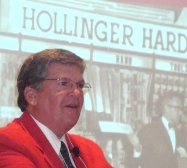 TORONTO — In what we've named "the year of the independent", it was only fitting that the first industry speaker at our Hardlines Executive Breakfast Series would be the CEO of the country's largest group of independents, Paul Straus of Home Hardware Stores Limited. He was joined by Derek Holt, vice-president economics for Scotia Capital.Straus started by pointing out the durability of the independent. Home Hardware was created in 1964 as a way to band independents together to buy better in the face of rising competition from mass merchants. He listed off a number of them: Towers, Woolco, Kmart, Eaton's, and Sayvette. That none of them exists today effectively underscored Straus's point. Today, Home Hardware's dealers are located mainly in smaller, secondary and rural markets across Canada. These regions, he says, are less vulnerable to highs and lows of urban markets, especially Toronto and Montreal, which are impacted by the falling markets and dropping stock market. What is also helping independents in these communities is the rising cost of gasoline, which discourages long drives to go shopping, keeping people close to home; and the increased attention to repairs and renovations, in lieu of major expenditures. "There's a lot of stamina in the industry," he noted.

Top.
Business conditions erode in fourth quarter
WORLD HEADQUARTERS — As conditions worsened in the country through the end of 2008, the retailers, vendors, and agents/reps working in the retail home improvement industry finally felt the pinch in earnest in the fourth quarter.Hardlines conducted its latest Business Conditions Survey of the industry in January 2009 to determine how business has changed in the fourth quarter of 2008.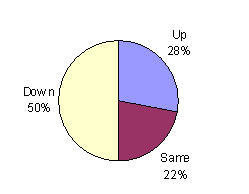 While only 13 percent of respondents to our third-quarter survey reported that business was down from the same quarter a year earlier, fully half of respondents to our latest survey said they were down by the end of the fourth quarter. (More details from the survey appear in the latest edition of our sister publication, Hardlines Quarterly Report. Click here for more info—Michael)
Home Depot reveals strategies for surviving 2009
ATLANTA — Home Depot announced last week year-end results that included a 17.3 percent drop in revenue and same-store sales that were off by 13 percent. However, Frank Blake, chairman and CEO of Home Depot, noted that, despite his company's dismal financial performance, it still made strides to right itself last year. It reduced its inventory levels by more than $1 billion, to $10.7 billion, and got out of non-core businesses, including its non-performing Expo Design Centers.Nevertheless, Blake expects sales in 2009 to be off by another 9 percent, same-store sales to be negative, and profitability to be down another 7 percent. "2009 is an even more uncertain planning horizon," he said during a teleconference last week. Last month, the company announced it would impose a salary freeze on all of its officers this year. It also earmarked $1 billion for capital expenditures for 2009, down from $1.85 billion in 2008 and $3.39 billion in 2007. It further expects to increase its store count by only 12 units, adding to the 2,233 units in its continuing operations in North America and China as of the end of last year. Home Depot generates about 10 percent of its annual revenue outside of the U.S., said company CFO Carol Tomé. Six of the 12 store openings announced will be international, including three in Canada. During the teleconference, Blake and other officers identified areas where Home Depot has to do better this year: • The company needs to improve its supply chain. In January, the company has opened its fifth regional distribution center, in Allentown, Pa., and by the end of 2009 its RDCs will handle product for more than 1,000 of its stores. By 2010, all of its stores will be served by RDCs. • It needs to improve its merchandising tools. While every department reported negative same-store sales growth last year, the company managed to hold the line on its gross margins, which Craig Menear, Home Depot's executive vice president of merchandising, attributes in part to Depot's "portfolio" strategy, where it is trying to capture project sales. (The company has some work to do here, as customer transactions over $500 fell by double-digit percentages last year.) Home Depot also returned to what was once its calling card: everyday low prices as opposed to promotional pricing. And while the company scaled back its inventory, its in-stock position in 2008 was the strongest in five years, said Blake. • It needs to continue to improve its customer service and in-store processes. Blake said that Home Depot invested $250 million last year in increasing manpower hours in its stores and improving its associates' efficiency. • Home Depot also installed a new SAP computer system into its Canadian operations, and will evaluate that system this year to see whether to expand it to its American operations.
Home Hardware recruits celebrity chef Anna Olson

TORONTO — Home Hardware Stores Limited has formed an exclusive retail partnership with Food Network host, professional chef and cook book author Anna Olson. Olson will be used to promote Home Hardware stores as destinations for kitchen products and homewares to Canadian consumers, and to grow their share of the kitchen and entertaining category.Jack Baillie, Home Hardware's director of marketing, introduced the program — and Olson — to the media here last week. Home Hardware's product assortment ranges from small to large appliances and includes cooking accessories and decor items. Home plans to leverage the exclusive relationship in advertising, fliers, promotions, POP materials and its in-store magazine. "Creating a warm and inviting kitchen is like building a home. Everyone has a vision of what they want, but most of us need advice to pull it together — which appliances to choose and how to care for them," says Olson. "That's why I am excited to partner with Home Hardware. Home Hardware dealers and staff are equipped with the knowledge and products to help anyone create an inspired living space."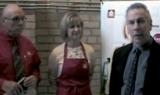 Click here to learn more at HARDLINES TV

Top
Quebec retail sales increase in 2008
MONTREAL — Retail sales in both Quebec and Canada grew in 2008 for the thirteenth consecutive year, says a new study commissioned by the Retail Council of Quebec.In 2008, retail sales in Quebec increased by 4.7 percent, to $94.7 billion. In Quebec, electronic products and appliances grew by 7.9 percent, while household accessories stores were up 7.2 percent and hardware stores were up 5.0 percent. In all of Canada, sales increased by 3.4 percent, to $426.2 billion. Personal disposable income increased from $24,505 in 2007 to $25,560 in 2008 in Quebec. The personal disposable income of Canadians was $28,511 in 2008. The gap in disposable income between Quebec and Canada grew to -10.4 percent, from -9.2 percent in 2007.
Vise-Grip saves life on battlefield
LAS VEGAS — Irwin Industrial Tools, a Newell Rubbermaid company, and maker of the Vise-Grip locking pliers, held a "Tell Us Your Irwin Vise-Grip Story" contest to determine who had the most unusual or imaginative experience using the tool. That award went to Dr. Bryan Fox of Chesapeake, Va., an orthopedic surgeon for the United States Navy. He used a Vise-Grip to perform spinal surgery during Operation Iraqi Freedom.A member of the U.S. Navy for more than 25 years, Dr. Fox found a unique use for his Vise-Grip as a spine surgeon on the battlefield in the Middle East. In the heat of battle, Dr. Fox needed to perform emergency surgery on an injured soldier who had a combination of screws and rods that had been implanted into his infected spine. Without the tools necessary to deal with the soldier's spine implants, Dr. Fox used a pair of Vise-Grips to remove the rods and screws, effectively saving the soldier's life.

 

DIRECTOR OF SALES & MARKETING

A leading Toronto-based building products manufacturer is seeking a sales and marketing professional responsible for all sales to retail clients in Canada and U.S., supervision and development of all sales and marketing personnel, new business development, and marketing strategy and execution.

Key competencies required are a proven ability to acquire new business, self-starter requiring a minimum of supervision, strong analytical skills, team player. Minimum qualifications for this position are: post secondary degree, experience in the building materials industry especially with "Big Box" retailers, minimum of 10 years retail sales experience including at least 5 years in management roles; marketing experience; ability to travel; MS Office Suite proficiency. Bilingual (English/French) would be an asset. Please submit your résumé via email to: Black Eagle Executive Search c/o Richard Simms at rsimms@blackeagle.ca

Regional Sales Manager

We are a market leading manufacturer in the Building Materials Industry. Canadian owned and operated with production facilities worldwide. We are currently seeking motivated and results oriented regional sales manager to join our team. Territory management and strong organizational skills are essential. Covering the province of Ontario, the manager must be able to maintain and grow our business within the region. Sales and management skills are essential to be considered for this position. The company offers a comprehensive compensation package including salary, bonus, company car and a complete benefit package. Please send your resume to susanne.kalbhenn@iko.com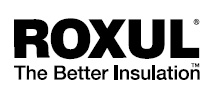 Roxul is a leading manufacturer and marketer of mineral wool insulation products in the North American marketplace with our head office in Milton and production facilities in both Milton (ON) and Grand Forks (BC). Our expanding company is a subsidiary of Rockwool International, manufacturing quality, high performance mineral wool products. We are searching for a talented, energetic individual with drive and determination to join us at our Milton  facility. National Accounts Manager • Retail Products A strong leader with proven business acumen, you will work to increase our retail product sales through our Canadian accounts, provide business and promotional direction to our sales team, implement and evaluate key performance indicators, initiate and foster strong strategic relationships, and ensure cost efficient operations. A college or university graduate, you have at least five years' experience in a sales/marketing role and progressive experience preparing and presenting business plans. You also have solid communication, organizational, and interpersonal skills, negotiating expertise, and a proven track record in sales with demonstrated achievements. This is a unique opportunity to join a highly-developed technical organization as we expand in North America. We offer a dynamic environment with significant growth potential and have an excellent benefits and remuneration package. Please apply in writing to: Human Resources, ROXUL Inc. 420 Bronte Street, Suite 105 Milton, ON L9T 0H9 e-mail: jobs@roxul.com fax: (905) 878-8077 We thank all applicants; however, only hose under consideration will be contacted.
Resum

és
Know someone who is between jobs? We will send a complimentary subscription to anyone who is seeking a job. We also offer a free Online Resumé Service. Ask them to call or email us here at the World Headquarters. (And why not tell your HR department about this service!) Email Brady for more info. —Beverly
Sell your company - or buy one - with HARDLINES Classifieds! Do your executive search, find new lines or get new reps in the HARDLINES Marketplace. Only $2.75 per word for three weeks in the classifieds. To place your ad, call Brady Peever at 416-489-3396 or email: brady@hardlines.ca
To ensure you receive your HARDLINES newsletter each week, please add bev@HARDLINES.ca to your address book.

Did your email system make this newsletter unreadable? You can read it online instead. call us to find out how.

Publishing Details: HARDLINES is published weekly (except monthly in December and August) by HARDLINES Inc. 360 Dupont Street Toronto, Ontario, Canada M5R 1V 9 © 2009 by HARDLINES Inc. HARDLINES™ the electronic newsletter www.HARDLINES.ca ; Phone: 416.489.3396; Fax: 416.489.6154 Michael McLarney - Editor & President - mike@HARDLINES.ca Beverly Allen, Publisher - bev@HARDLINES.ca Brady Peever - Circulation Manager - brady@HARDLINES.ca The HARDLINES "Fair Play" Policy:Reproduction in whole or in part is very uncool and strictly forbidden and really and truly against the law. So please, play fair! Call for information on multiple subscriptions or a site license for your company. We do want as many people as possible to read HARDLINES each week - but let us handle your internal routing from this end! Subscription:$285 (Canadian subscribers add $14.25 GST = $299.25 per year/ GST #13987 0398 RT).Secondary subscriptions at the same office are only $46 (Canadian subscribers add $2.30 GST = $48.30).Ask about our reduced rate for branch offices.You can pay online by VISA/MC/AMEX at our secure website or send us money. Please make cheque payable to HARDLINES.
NEWS IN BRIEF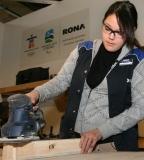 VANCOUVER — RONA inc. has sponsored the training of 16 young women who will assist at the RONA Vancouver 2010 Fabrication (Fab) Shop. The women, referred by the YWCA, will receive 30 weeks of apprenticeship training from accredited carpenters at the woodworking facility for the Vancouver 2010 Olympic and Paralympic Winter Games. At the Fab Shop, they will build podiums, risers, stanchions, and signage. The women, beyond school age and having experienced significant barriers to employment, will also benefit from employment workshops and job-search support, as well as personal life-skills coaching.TORONTO — Home Depot Canada has announced a Home Renovation Tax Credit (HRTC) "Top Up" program, offering up to $1,000 over and above the Federal tax credit in form of Home Depot gift cards. Consumers who use the Home Depot credit card and spend between $1,000 and $10,000 on any HRTC eligible products are eligible. The program only runs from March 2 to April 12, 2009, but Home Depot will offer additional HRTC Top Up programs, focusing on key seasonal categories, throughout the year.

BENTONVILLE, Ark. — Fiscal year-end net sales for Wal-Mart were up 6.2 percent, while same-store sales were up 3.0 percent for U.S. stores. At Wal-Mart Canada, total sales increased in "the mid-single digits" and same-store sales were "slightly negative".

TORONTO — Sears Canada Inc. has introduced a new service, "Sears Certified Real Estate Services", that will tie the buying or selling of a home in the Greater Toronto Area with Sears gift cards. Anyone who uses a Sears agent for their purchase or sale can earn 0.6 percent of the home's selling price in the form of Sears gift cards. For example, on a $350,000 home, the rewards would equal $2,100 in gift cards. CHICAGO — True Value Company reported revenue of $2.01 billion for the year ending Jan. 3, a decrease of 1.4 percent, or $27.9 million, compared to $2.04 billion for the prior year. Same-store sales were down 2.1 percent during fiscal 2008. OAK BROOK , Ill. — Ace Hardware Corp.'s 2008 year-end results included sales of $3.86 billion, down 2.7 percent from 2007. Profits for 2008 totaled $85.8 million, a decrease of 1.3 percent from the previous year's net income. Total operating expenses for 2008 came in $11 million less than 2007 figures and $25 million less than 2006. PORTLAND , Ore. — Louisiana Pacific, a leading supplier of OSB and other engineered wood products, reported a 19.2 percent decline in net sales, to $1.38 billion, in 2008, during which it lost $578.8 million, compared to a net loss of $179.9 million in 2007. STOCKHOLM — Apparel retailer H&M is quietly rolling out sales of home décor products to customers in Europe. Products such as curtains, towels, and pillows are so far available in Scandinavia , Germany, Finland, Austria and the Netherlands, but only through online and catalogue sales. ISSAQUAH , Wash. — Costco Wholesale Corp. reported net sales for the second quarter of $16.49 billion, down one percent from $16.62 billion during the second quarter of fiscal 2008. Net sales for the first half of fiscal 2009 increased one percent, to $32.52 billion. Same-store sales for the second quarter were down by 3 percent. Net income for the second quarter was $239.7 million, down from $327.9 million. Net income for the year to date was $502.2 million, compared with $589.8 million. DES MOINES, Iowa — Meredith Corp., a media and marketing company, has reached a multi-year agreement with Wal-Mart Canada Corp. to launch a line of home and garden products based on the Better Homes and Gardens brand. Wal-Mart Canada will work with the Better Homes and Gardens creative staff to design products, eventually including bedding and bath accessories, dinnerware, and kitchen textiles, that will be available by this fall. A similar deal has been rolled out already in Wal-Mart stores in the U.S.
HARDLINES Quarterly Report 1Q Just Released!

* How many new home enhancement store formats were introduced to Canada last year?

* How many buying groups disappeared last year?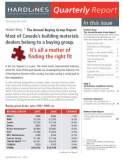 * What one thing are RONA, Canadian Tire and Home Depot all doing to compete with independents? * Where is Home Depot quietly offering a new at-home service through its stores?
PEOPLE ON THE MOVE
 

Peter Casey, an industry veteran who spent most of his career in the gypsum wallboard business (starting at the Lafarge plant in Corner Brook, moving to Federal Gypsum in Port Hawesbury ,N.S., until that plant closed in June 2008), has opened his own agency, Casey Agencies. He represents the following companies in Atlantic Canada: Acadia Distribution – Newfoundland and Cape Breton; Horizon Laminates – Newfoundland and Maritimes; Nuway Cabinet Doors – Newfoundland and Maritimes; Square Deal Distributors – Newfoundland and Maritimes; Kento Windows and Entrance Systems – Maritimes; SBS Limited – Maritimes. (pcasey@nl.rogers.com or 709-728-1951) To place a listing in our "People on the Move" section, please send me the information, including the person's name, title and contact email or phone number, if desired at mike@hardlines.ca. We reserve the right to edit items for length.—Michael
ECONOMIC INDICATORS
The value of building permits issued in January fell 4.6 percent, to $4.4 billion. In the residential sector, the value of permits fell 17.5 percent to $2.2 billion. Both multi-family and single-family permits suffered declines. The value of permits in the non-residential sector increased 12.2 percent to $2.3 billion, due mainly to higher construction intentions for institutional and commercial permits in Ontario. (Stats Canada)
NOTED...
AQMAT, the Quebec Hardware and Building Materials Association, is hosting its first-ever "Congrès des décideurs" at the Hyatt Regency Hotel, Complexe Desjardins, in Montréal. The one-day event, March 15, will feature Hardlines' own rédacteur en chef, Michael McLarney (don't worry, they'll have simultaneous translation for this). Also: Normand Bergeron, Deputy Minister of Natural Resources for the province of Quebec. For more info and to register, click here or call: 450-646-5842.
MORE NOTED...
Someone asked me how big the Orgill dealer show was. Held last month in Orlando, Fla., it was spread across more than 500,000 square feet. Featuring about 1,000 exhibitor booths, Orgill claims the show is the largest independent show in North America. —Michael
Well-spoken, energetic, confident, and personable, the type of person on whom your customers and employees will rely. Click here to download this resumé
A seasoned veteran with a wealth of experience, on the front lines of Retailing. Personable, energetic and dedicated to providing Exceptional Customer Service. Click here to download this resumé
A sales leader experienced in coaching, managing and developing sales teams. Click here to download this resumé
A high energy, results oriented, hands on sales professional with proven successes. A leader and team player , able to get the job done. Click here to download this resumé
Results-oriented, charismatic and confident female for Account Management in the Calgary area. Inheritant aptitude and seven renovation projects under belt ensures industry product knowledge. Click here to download this resumé
A problem solving Sales and Marketing Manager with over 25 Years of marketing, sales and communication experience with major retail, industrial and automotive accounts in Canada. Click here to download this resumé
LBM and home improvement industry specialist looking for a position that he can add value to the corporation or buying group. Click here to download this resumé
Accomplished strategic marketing management professional and team leader who leverages strong interpersonal skills, flexibility and teamwork to achieve business objectives. Click here to download this resumé  
A Senior Marketing Professional with extensive experience in the non-food CPG industry, focusing on product and channel management.. Click here to download this resumé
I am an accomplished sales professional and solution-oriented person who thrives in challenging, fast paced environments where my performance directly impacts the bottom line. Click here to download this resumé
Experienced Sales Accounts Manager - Senior Buyer with 20 years of knowledge and contacts in the building supply industry. Click here to download this resumé
Enthusiastic, versatile buyer/category manager with experience in sourcing a wide assortment of goods and services. Click here to download this resumé
Entrepreneurially focused, front-line retail marketing professional with organizational and strategic marketing talents. Click here to download this resumé
Seasoned Territory Manager - skilled in building and maintaining customer relationships in the retail building supply channel and industrial tooling & consumables sector. Click here to download this resumé
Well respected Sales Professional, established relationships in Mid West and South West Ontario. An excellent team player who achieves ongoing success with peers and customers.
Click here to download this resumé
Strategic Sales and Marketing Executive available to achieve your top line and bottom line results during these challenging economic times…..If it is leadership, entrepreneurial spirit and passion you seek, look no further.
Click here to download this resumé
Sales professional - established relationships with key clients in the hardware, building materials, and paint industries, team player, superior business development skills, competitive, enjoys challenges.
Click here to download this resumé
Hardlines Quarterly Report
Hardlines Retail Report
Hardlines Hot Product Showcase
Hardlines TV
Free daily news updates
Did you know you can have this newsletter sent to someone else in your office for only $4.06 a month per person?
Click the link below to spread the news to your whole office!