IN THIS ISSUE:

Sales, infrastructure investments drive record sales for Federated Co-op
Suppliers worldwide evaluate their presence, support in Russia
With new branding, Canadian Tire to invest $3.4 billion in its retail businesses
Salary survey reveals pay levels for salespeople in home improvement retail

PLUS: Canadian Tire to invest $675 million in supply chain, B.C. Home Hardware dealer acquires neighbouring store, Lowe's introduces learning platform in the U.S., Orgill's first-ever hybrid show beats records, Intertape Polymer Group reports Q4 decline, PRO Group and Distribution America unite, Cornerstone sold, building construction stats, and more!

Sales, infrastructure investments drive record sales for Federated Co-op

Hardware and building supply sales helped drive results for Federated Co-operatives Ltd. in 2021. The Saskatoon-based co-op supplies member co-ops throughout the west that have ag centres, supermarkets, convenience stores, department stores, and home centres.

That last category is serviced by FCL's Home and Building Solutions business, which saw wholesale sales reach $451 million from 93 stores in Manitoba, Saskatchewan, Alberta, and British Columbia. Those results, up from $363 million a year earlier, represent a healthy 24 percent increase—and record topline sales for the division.

The world's appetite for home improvement and renovation-related expenditures during COVID would have been a big driver of these results. But the company has been beefing up its infrastructure as well, to support the growth. For example, the Home Centre stores have been undergoing a gradual and ongoing revamp, which includes expanding the back end with more drive-through options, a nod to their growing contractor customer base.

In 2021, FCL opened two new replacement home centres in Saskatchewan, in Weyburn and Melville.

Last year saw the launch of an online catalogue of products at participating Co-op Home Centres at Build.crs. The website provides a digital destination for customers to view products and inventory, submit orders, and arrange for pickup and payment in stores. Build.crs was rolled out to 13 locations last year, with more expected to go online over time.

To further support growth of the Home and Building Solutions business, FCL is finishing off the construction of a new LBM distribution centre near Regina. The investment will let the co-op ship product to local Co-op Home Centres in Manitoba and most of Saskatchewan.

FCL also worked with two local Co-ops on an electronic shelf label pilot project. Electronic shelf labels display the product's latest price information in real time, reducing the need for a disposable label at each product location, and can be used across the entire store in all departments. The pilot locations, restricted for now to grocery stores, have experienced increased efficiencies, says the company, with more pricing accuracy and a reduction in labour costs. FCL plans to roll out the devices to another 15 locations in 2022.

Retailers, suppliers worldwide evaluate their presence, support in Russia

Companies across the globe are curtailing or stopping their operations in Russia, a move that protests that country's invasion of Ukraine. In Canada, Canadian Tire Corp. has announced the suspension of its Helly Hansen operations in Russia, including retail stores, e-commerce services, and product shipments.

As with many companies with operations in Russia, halting operations does not mean turning its back on the people who work for them there. Some 300 Helly Hansen store employees at Canadian Tire's 41 Russian locations will continue to be paid during the temporary pause and the company will continue to honour its commercial obligations.

Montreal-based convenience store operator Couche-Tard is another Canadian retailer that has suspended its business in Russia. It reports that it, too, is implementing plans to take care of its employees "in a responsible and safe manner."

In Russia, Couche-Tard operates under its Circle K banner, with over 320 employees and 38 stores in St. Petersburg, Murmansk, and Pskov. The company has also donated over $1.5 million to the Red Cross and instituted a global campaign to raise further funds for the Ukrainian people. Since the beginning of the crisis, local Circle K teams in Poland, the Baltics, and across the European network have been supporting refugees with free fuel, food and beverages, housing, and donations to children's charities.

These companies join a growing lineup of firms, including home improvement retailers in Europe like OBI, Kingfisher, and IKEA, as well as the likes of Heineken, McDonald's (shown here), Coca-Cola, H&M, Zara, and Starbucks. 

Vendors are responding as well. The Positec Group, a power tool maker whose brands include WORX and Rockwell Tools, is suspending its business activities in Russia and Belarus.

The Chinese manufacturer issued a statement from CEO Don Gao: "In light of the ongoing military action in Ukraine and the tragic humanitarian crisis, we have made the decision to pause the export of our products and the investments to Russia and Belarus."

But not all companies are stepping back. Knauf, the German LBM company that owns CGC, USG, and Knauf Insulation here in North America, and is the number-one gypsum player in the U.S., says it has no plans to leave the Russian market. It employs 3,900 people at 14 sites in Russia.

With new branding, Canadian Tire to invest $3.4 billion in its retail businesses

Canadian Tire Corp. has announced it will invest $3.4 billion over the next four years, "to deliver an improved omnichannel customer experience." That includes an expansion of its private-label offerings. The plans were outlined during an investor meeting held recently in Toronto.

CTC's strategic growth plan impacts multiple aspects of the business and builds upon the company's customer loyalty and a new brand purpose: to "Make Life in Canada Better." In conjunction with the new branding, CTC unveiled its long-term financial aspirations. These include the expectation that it can achieve over four percent annual average growth by 2025.

Much of the growth is focused on building up its own collection of private-label lines, which it calls its "owned brands portfolio." They include names such as Mastercraft and Canvas, and represent $5.7 billion, or 38 percent of retail sales. Canadian Tire wants to push that past 43 percent by scaling up existing owned brands and introducing new products. The retailer anticipates launching over 12,000 new private-label products across all banners by 2025.

Another part of the growth strategy involves building membership in a premium version of its Triangle Rewards loyalty program. Called Triangle Select, it offers a value-added annual membership for a fee—akin to Amazon's Prime service—to deliver what the company calls "an enhanced value proposition" that applies across all its banners. CTC aims to drive loyalty sales from 58 percent currently to more than 63 percent, while capturing the customer data that go along with that.

(See more on Canadian Tire's digitally driven loyalty campaign in last week's blazing issue of Hardlines.—Editor)

Salary survey reveals pay levels for salespeople in home improvement retail

New research reveals just how much retail salespeople in this industry are making. The information is part of an effort by DMC Recruitment Group, in association with the Western Retail Lumber Association, to get a better handle on the challenges of attracting and recruiting people into home improvement retailing. DMC has provided Hardlines with a preview of the results from its 2022 Salary Survey for Sales Representatives in the Building Materials Industry.

Conducted during January 2022, the survey was distributed nationwide and focused specifically on sales representatives currently operating within the building materials industry.

Here is an outline of the base salary plus commission that comprises the compensation for sales representatives working for retail home improvement dealers and big box stores in the building materials industry nationwide:

average base salary: $65,000
average commission: $43,000
average annual car allowance: $7,260
average annual RRSP match: 3.27%

Travel is a big part of the job for many respondents. Sixty percent of respondents in the retail sector cited travel as a part of their role while almost one-quarter (24 percent) said they spend more than 20 percent of their time travelling.

DMC Recruitment's full Canada-wide 2022 Salary Survey for Sales Representatives in the Building Materials industry, which includes sales reps working for manufacturers, distributors, dealers, big box retailers, and buying groups, will be available by the end of April.

(If you would like a copy of the survey, please send an email here. DMC Recruitment and the WRLA will provide this data for free to anyone within the industry.)

 

 

... now is a great time to update your subscription to Hardlines? But please note: we have invested in a secure online portal for you to renew and manage your team's subscriptions easily. Beginning May 1, we will only accept online credit card payments for your Hardlines subscription. Click here now for instructions on how to update your billing information, upgrade your subscription, and change your subscription users. If you require assistance, email michelle@hardlines.ca. Remember, you can pay by credit card to renew!

RETAILER NEWS

A Home Hardware dealer-owner in the B.C. interior has acquired a neighbouring store and is converting it to the banner. Jordan Torgerson, who owns the Home Hardware Building Centre in Cranbrook, is taking over Kimberley Building Supplies effective April 4, the Kimberley Bulletin reports. Stan Cuthill and Marie Kohlman are retiring after nearly 30 years at the helm of the store. A farewell celebration will be held April 1 and 2.

Canadian Tire Corp. is investing $675 million over the next four years to strengthen its supply chain fulfillment infrastructure and improve automation. That means adding 1.6 million square feet of warehouse space to its distribution centres across the country. Canadian Tire will open a 1.3 million-square-foot e-commerce fulfillment facility in the Greater Toronto Area, add 322,000 square feet to it Montreal DC, and implement a robotics automated system in its Calgary, Brampton, and Montreal DCs.

Lowe's in the U.S. has introduced a new learning platform called DIY-U. It features how-to learning and instruction complete with live and on-demand home improvement skills training. Customers on the livestream workshops can shop in real-time and receive live answers to project questions from Lowe's staffers.

Orgill's recent hybrid show—its first—surpassed previous buying market sales records, the company reports. The live part of the event was held Feb. 24 to 26 in Orlando, while the Spring Online Buying Market ran from Feb. 21 to March 4. Sales from the spring 2022 event were up 33 percent and beat Orgill's last in-person Dealer Market held in Spring 2020 by 47 percent. More than 12,000 people attended. During the live event, Orgill celebrated its 175th anniversary.

Montreal-based Intertape Polymer Group reported a Q4 decline in net income of $8 million to $9.1 million. Revenues of $413.7 million were up 20 percent from a year earlier, due in part to higher selling prices. For the fiscal year, the company posted a $67.8 million profit on sales of $1.53 billion. California-based private equity firm Clearlake Capital Group has announced it will take IPG private in a $2.6 billion cash deal.

PRO Group and Distribution America, two U.S. buying groups for hardware distributors, have announced that they will operate as Hardlines Distribution Alliance (HDA) effective April 1. The new service management company will represent more than 65 member distributors across the U.S. Shari Kalbach, VP and COO of PRO Group, will be HDA's inaugural president.

Cornerstone Building Brands has reached an agreement that will see it acquired by affiliates of Clayton, Dubilier & Rice. The private equity firm currently holds a 49 percent stake in North Carolina-based Cornerstone and will pay approximately $5.8 billion to acquire the remainder in an all-cash transaction, making Cornerstone a privately held company. The purchase is expected to close in the second or third quarter of this year.

Investment in building construction increased 3.4 percent to $19.1 billion in January. Residential construction spending rose 4.1 percent to $14.1 billion, a fourth consecutive monthly increase. Investment in single-family homes was up 2.5 percent to $7.6 billion, with Quebec and British Columbia behind much of the national gain. (StatCan)

U.S. retail sales for February reached $658.1 billion, an increase of 0.3 percent from the previous month. (U.S. Commerce Dept.)

"We condemn Russia's aggression against Ukraine and the huge human impact it is having for both Ukrainians and Russians. As such, we have made the decision to suspend operations. Couche-Tard has had stores in Russia for nearly three decades, and we are proud of our Russian team members and their dedicated service to local customers and communities."
—Brian Hannasch, President and CEO of Couche-Tard, on his company's decision to suspend its retail operations in Russia during the country's war on Ukraine. 

 
Classified Ads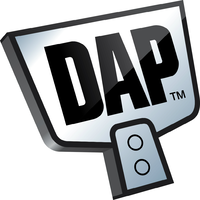 CHANNEL MARKETING MANAGER & PRODUCT MANAGER – DAP CANADA

Wolf Gugler Executive Search is retained by another longstanding GREAT client to identify top Marketing talent to add to their Toronto team. Position details are posted on our website. You'll also see additional Sales, Marketing and Retail roles in Canada and the US posted online.

Looking for your next career opportunity? Send your resume to Wolf Gugler in complete confidence or call (888)848-3006. Video cover letters are welcomed.

Wolf Gugler Executive Search, offices in Canada and the US. (888) 848-3006

Looking to post a classified ad? Email Michelle for a free quote.
Privacy Policy | HARDLINES.ca



HARDLINES is published weekly (except monthly in December and August) by HARDLINES Inc.
© 2022 by HARDLINES Inc.
HARDLINES™ the electronic newsletter www.HARDLINES.ca
Phone: 416.489.3396; Fax: 647.259.8764

Michael McLarney — President— mike@hardlines.ca
Steve Payne — Acting Editor— steve@hardlines.ca
Geoff McLarney — Assistant Editor— geoff@hardlines.ca

David Chestnut — VP & Publisher— david@hardlines.ca
Michelle Porter— Marketing & Events Manager— michelle@hardlines.ca
Accounting — accounting@hardlines.ca

The HARDLINES "Fair Play" Policy: Reproduction in whole or in part is very uncool and strictly forbidden and really and truly against the law. So please, play fair! Call for information on multiple subscriptions or a site license for your company. We do want as many people as possible to read HARDLINES each week — but let us handle your internal routing from this end!

1-3 Subscribers: $495
4 -6 Subscribers: $660
7 -10 Subscribers: $795
11-20 Subscribers $1,110
21-30 Subscribers $1,425

We have packages for up to 100 subscribers!

For more information call 416-489-3396 or click here
You can pay online by VISA/MC/AMEX at our secure website, by EFT, or send us money. Please make cheque payable to HARDLINES.