IN THIS ISSUE:

BMR continues to add stores in Ontario with Cornwall location
First-ever hybrid Orgill buying show features special buys, model stores
Women leaders at Home Hardware honoured
NHPA unveils speaker lineup for All-Industry Conference at NHS

PLUS: Peavey Mart heads to the Maritimes, Federated Co-op exceeds $9 billion in revenue, Home Hardware in Tim Hortons' Roll Up To Win contest, Sollio Cooperative closes mixed fiscal year, Lowe's unveils DIY workshops, GMS has strong year-end, Taiga reports Q4 sales, Sable Marco bought by Sika, and more!

BMR continues to add stores in Ontario with Cornwall location 

The RONA store in Cornwall, Ont., has moved to the BMR banner. Owners Roy and Muriel Perkins made the switch based on the support they saw coming from head office, along with the group's pricing terms.

Boucherville, Que.-based BMR Group has identified Ontario as a key target for expansion beyond the borders of its home province, driven by the leadership of CEO Alexandre Lefebvre. He took over exactly one year ago after incumbent Pascal Houle returned to BMR's parent company, Sollio Cooperative, eventually becoming its CEO.

"Our expansion in eastern Canada goes smoothly with the addition of the Cornwall BMR Perkins store," said Jonathan Gendreau, vice president of business development, marketing, and customer experience at BMR, in a release. "With recent stores joining us in Kemptville, Hawkesbury, and Winchester, it is clear that the BMR network is very welcoming to independent dealers looking for a local partner."

The Perkins store was the very first store in Ontario to sign with RONA, back in 1993. It is celebrating its 50th anniversary this year. "We are very happy to be part of the BMR family and are eager to roll out the brand in our area," said Roy Perkins, who noted "the expertise of BMR's staff" as well as its product lines.

The new banner and facade will be finalized over the next two months. The 10,000-square-foot interior layout will get updated with the BMR colours, offering a selection of nearly 17,000 SKUs of hardware, seasonal products, and building materials.

First-ever hybrid Orgill buying show features special buys, model stores

Orgill held its Spring Dealer Market last week at the Orange County Convention Center in Orlando, Fla. The three-day in-person buying event was the hardware wholesaler's first since the pandemic. An Online Buying Event took place as well, running from Feb. 21 to March 4.

In addition to being the first time Orgill hosted online and live buying events at the same time, the distributor celebrated another milestone—its 175th anniversary.

"We have all waited a long time to be able to gather together in person, but we have also learned a lot over these last two years about how to make these buying events as productive as possible for our customers," said Boyden Moore, Orgill president and CEO. "We have found that there are distinct advantages to an in-person event that are very difficult to replicate online, but that our Online Buying Events also offered additional opportunities for our customers."

At both the live Dealer Market and the Spring Online Buying Event, retailers could take advantage of promotional buying opportunities, shop for seasonal merchandise, and browse thousands of new products. The same vendors and products were on offer at both the in-person and virtual events.

The live event, however, offered further benefits, said Greg Stine, Orgill's executive vice president of marketing and communications. "Being able to hold both in-person and live events extends the buying experience beyond what either a stand-alone physical show or online buying event can offer. This is really the way of the future."

The latest market featured two concept stores, one in a traditional hardware format and one geared to pro customers. The Town & Country Hardware concept store represented a traditional hardware store at 13,000 square feet. It had a destination paint department and a seasonal flex area featuring outdoor living categories such as wild birds, grills, and outdoor power equipment.

The Lumberjack Home & Building Center covered more than 7,000 square feet with a contractor focus. It featured a contractor and services counter, a pro paint department, and a 1,000-square-foot rental area. It included newly updated ProSource assortments and new merchandising planogram backers.

The Exclusively Orgill Showcase, formerly Worldwide Sourcing, featured a 2022 Christmas booking program and patio warehouse program. The 33,000-square-foot showcase also hosted a lighting program, expanded faucet selection, big box comparisons, promotional endcaps, and pallet specials.

"By sourcing products direct from the manufacturers, Orgill is able to offer high-quality products with higher margins than the national brand equivalents," said Jeff Curler, executive vice president of purchasing.

"It's humbling to be part of a company that has such a rich history that stretches back 175 years," Moore said. "We want to honour that history and the milestone, and not just celebrate the company, but also the customers that have made this kind of longevity possible."

Women leaders at Home Hardware honoured

 

Two senior employees at Home Hardware Stores have been recognized as outstanding leaders in the 12th annual Top Women in Retail report. The lineup was released by the Women in Retail Leadership Circle.

Marianne Thompson (shown right), senior vice-president, merchandise, has been named a 2022 Top Women in Retail honouree, and Jessica Kuepfer, director of communications, has been recognized as one of this year's Women on the Rise.

Top Women in Retail honourees are selected based on criteria such as position within their retail organizations, the scope of responsibility, career achievements, and involvement within the retail industry. Women on the Rise honourees are individuals who are ready to take the next step in their careers and become tomorrow's industry leaders.

"I want to congratulate Marianne Thompson and Jessica Kuepfer on this well-deserved recognition," said Kevin Macnab, Home Hardware's president and CEO. "Home Hardware is fortunate to have such talented and skilled leaders who not only drive our business forward, but also empower and support those around them."

Women in Retail Leadership Circle is an community of women executives at leading retailers and brands throughout North America. It has a mission to foster leadership development for members through events, content, and connections.

Speaker lineup announced for NHPA's All-Industry Conference at NHS 

The National Hardware and Paint Association has announced the speakers who will address its 2022 All-Industry Conference. The event is being held in Las Vegas from April 5 to 7, concurrent with the National Hardware Show.

Kevin Hancock, president and CEO of Hancock Lumber, and Farnsworth Group president Grant Farnsworth have been tapped as the keynote speakers.

Hancock revisits and reclassifies several long-standing assumptions about business and discusses the social and economic benefits of creating an employee-centred company. The first mission of work should be enhancing the lives of the people who do it, he says. Hancock explains how starting the flywheel of corporate success with the employee experience creates enhanced results for customers, communities, and corporations.

Featuring recent data from his research firm, Farnsworth will highlight key supply and demand factors impacting the future of home improvement. The research presented will include actionable data on contractor and DIY brand preferences, and how shoppers use technology before online and in-store shopping.

A series of retail panel discussions will also be part of the NHPA's conference content. Keep Your Pro Promises is designed for retailers who serve contractors and other home improvement professionals. This panel will outline how perks for loyalty can be the difference between a recurring customer and a long-term relationship.

How Retailers Are Taking on Tech will offer strategies for independent dealers to invest in strategic technology to attract and retain customers as their expectations have changed during COVID. The conference will also host its Young Retailer of the Year honourees, who will share their stories and their ambitions for building their businesses.

(Click here for the complete program and registration info.)

At Taiga Building Products, Michael Sivucha has been named COO, supporting CEO Russ Permann and overseeing Taiga's Canadian operations, including distribution and the Envirofor manufacturing business. Sivucha joined Taiga in 2012 as panel supply manager and was promoted to VP of commodities in 2015.

Adam Moulton, dealer-owner of Woodstock, Ingersoll, and Allandale Home Hardware Building Centres in Ontario, has been named a 2022 Young Retailer of the Year by the North American Hardware and Paint Association (NHPA). The award, now in its 26th year, recognizes the individual achievements of retailers 35 years of age or younger in Canada and the U.S. Moulton was included in the Multistore Retailers category.

Julie Boucher has been appointed general manager of Matériaux Pont-Masson, succeeding Eric Bailey. Boucher joined the company in 2011 and was named deputy general manager a year ago. Bailey will continue in his role of sales management, commodity purchasing, and business development. Pont-Masson has been in business for 40 years and has eight locations, including two in eastern Ontario. It joined BMR last July.

... that Hardlines is the only national breaking news service for Canada's retail home improvement industry? Our mission is to connect the industry through information. If you have news to share, whether it's a new hire, banner change, acquisition, or a new line, let Hardlines know. We are working for you!

RETAILER NEWS

Peavey Mart will enter the Maritime market in September when it opens its first store east of Ontario. The 39,000-square-foot Bedford, N.S., location will be the farm and ranch retailer's 90th overall.

At its recent AGM, Federated Co-operatives announced more than $9 billion in revenue and $495 million in earnings for fiscal 2021. That was up from $7.9 billion in revenue and $177 million in earnings in 2020. From those earnings, FCL will return $353 million to local Co-ops across western Canada.

Home Hardware is participating in Tim Hortons' 2022 Roll Up To Win contest, which runs from March 7 to April 3. Tim Hortons customers will have the chance to win 10 Home Hardware eGift Card prizes valued at $5,000, and 1,000 Home Hardware eGift Card prizes valued at $100. This is the second consecutive year Home Hardware has participated in the contest.

Sollio Cooperative Group closed the fiscal year with sales of $8.3 billion—up 10 percent from the previous year—and a loss of $18.7 million compared to a surplus of $201 million in 2020. Sollio's retail division fared best of its three major segments, thanks to a banner year for its BMR Group division. Demand for construction and renovation materials remained high, offsetting the impact of challenges ranging from supply chain pressures to rising container prices.

Gypsum Management & Supply Inc. reported a Q3 rise in sales of 53.6 percent to $1.15 billion. Earnings of $61.4 million, or $1.40 per diluted share, were up from $16.1 million ($0.37) in the comparable period of the company's fiscal 2021. Strong residential markets boosted sales, as did GMS's acquisitions of D.L. Building Materials in Quebec, California-based Westside Building Material, and AMES.

Lowe's Cos. has unveiled "DIY-U by Lowe's" in its U.S. stores. The DIY education community delivers live, on-demand home improvement skills training. The new program is a destination for how-to project workshops. DIYers of all skill levels can register for the monthly live streams. Two live streams are featured: an in-person kids' workshop to teach DIY skills, and two adult in-person workshops in all stores nationwide.

Taiga Building Products reported Q4 sales of $412.5 million, up from $411.3 million a year earlier. Earnings fell to $10.3 million from $17.6 million in the comparable period of 2020. Sales for the year rose to $2.22 billion from $1.59 billion. The 40 percent increase was attributed to higher selling prices for commodity products. Net earnings for 2021 rose to $92.7 million from $70.8 million in the prior year.

Sika AG, a Swiss manufacturer of specialty chemicals, has acquired Sable Marco Inc. The Quebec City-based company makes mortars, cementitious products, and polymeric sand.

The 11th annual DX3 Canada Conference is this week. Canada's largest retail, marketing, and technology event will be held virtually. Speakers include Cynthia Wong, associate VP for digital product management at Canadian Tire Corp., and Prabal Majundar, director of insights and analytics at Walmart Connect. Today only, up to 50 of our Faithful Subscribers can get free passes by using the code HARDLINEDX3VIP22 at checkout. Click here to register.

Capital expenditures on non-residential construction and machinery and equipment are expected to rise 8.6 percent to $298.2 billion in 2022, following a 10.4 percent increase in 2021. (StatCan)

Capital spending by the public sector should rise for a sixth consecutive year, reaching $116.8 billion (+9.7 percent) in 2022. The public sector's share of capital spending on non-residential tangible assets increased from about one-third in the years preceding the pandemic to close to two-fifths in 2021 and 2022. (StatCan)

The Retail Council of Canada has partnered with the Ontario Provincial Police and the Canadian Anti-Fraud Centre (CAFC) on an in-store and social media campaign to draw attention to the most commonly used gift card fraud tactics. Retailers will be encouraged to share the message as part of Fraud Prevention Month throughout March. According to the CAFC, $3.8 million in gift card losses was reported last year.

"As a female leader in a traditionally male-dominated field, mentoring women and supporting their career development is something I am deeply passionate about." — Marianne Thompson, senior vice-president, merchandise at Home Hardware Stores, on being named a 2022 Top Women in Retail honouree.
Classified Ads

The mission of Plafonds Embassy is to manufacture and sell added-value suspended ceilings in the construction and renovation market. Our innovative products have a strong growth potential across North America. We are currently seeking a dedicated individual to fill the position of Business Development Manager
Do you want to work in an SME where you will have the opportunity to influence decision-making, while taking part in development projects?
Email us your application and a cover letter by February 20, 2022, at info@altituderh.ca.
More details on this job offer on the links below
https://www.linkedin.com/company/plafonds-embassy
https://www.facebook.com/EmbassyCeilings

EXCITING CAREER OPPORTUNITIES AVAILABLE:

DETAILS AT WWW.WOLFGUGLER.COM

Product Marketing Manager – Ontario Sales Development Associate, Building Materials – Ontario Assistant Controller – Ontario Product Manager, Outdoor Living Products (Ontario or Chicagoland) Global Sourcing Manager – US Retail General Manager – Toronto flagship (independent retailer) Referral reward! Refer someone who is hired by our Client, and we'll donate $500 on your behalf to your charity of choice! Looking to make a career move? Send your resume to Wolf Gugler in complete confidence. Video cover letters are welcomed. Wolf Gugler Executive Search, offices in Canada and the US. (888) 848-3006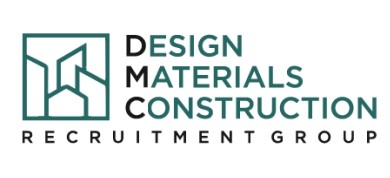 DMC Recruitment Group offers Recruitment Solutions for Building Materials Manufacturers, Distributors, Retailers and Buying Groups.
By specializing in the Building Materials Industry, DMC Recruitment provides a knowledgeable, service-oriented approach that sets us apart from the generalist recruitment agency model. If you are an organization looking to add high quality talent to your team, or a candidate who is looking to make a career change, contact us at accounts@dmcrecruitment.com or check out our jobs at www.dmcrecruitment.com/jobs
Looking to post a classified ad? Email Michelle for a free quote.
Privacy Policy | HARDLINES.ca HARDLINES is published weekly (except monthly in December and August) by HARDLINES Inc. © 2022 by HARDLINES Inc. HARDLINES™ the electronic newsletter www.HARDLINES.ca Phone: 416.489.3396; Fax: 647.259.8764 Michael McLarney — President— mike@hardlines.ca Christina Manocchio — Editor— christina@hardlines.ca

Geoff McLarney — Assistant Editor— geoff@hardlines.ca David Chestnut — VP & Publisher— david@hardlines.ca

Michelle Porter— Marketing

& Events Manager— michelle@hardlines.ca Accounting — accounting@hardlines.ca

The HARDLINES "Fair Play" Policy: Reproduction in whole or in part is very uncool and strictly forbidden and really and truly against the law. So please, play fair! Call for information on multiple subscriptions or a site license for your company. We do want as many people as possible to read HARDLINES each week — but let us handle your internal routing from this end!

1-3 Subscribers: $495 4

-6 Subscribers: $660 7 -10 Subscribers: $795 11-20 Subscribers $1,110 21-30 Subscribers $1,425

We have packages for up to 100 subscribers! For more information call 416-489-3396 or click here You can pay online by VISA/MC/AMEX at our secure website, by EFT, or send us money. Please make cheque payable to HARDLINES.