May 13, 2013, Volume xix, #19
"A well-spent day brings happy sleep."
— Leonardo da Vinci ( artist, architect, musician,
mathematician, engineer, and inventor , 1452-1519)
______________________________________________________________________
National Hardware Show: back on its game
                  LAS VEGAS, NV — One thing that should not stay in Las Vegas is the energy surrounding the latest National Hardware Show, held here last week. The show, which boasts some 2,500 companies representing more than 250,000 products, kicked off with night-club like fury on the first morning, rocked by the strains of the Rolling Stones' "Start Me Up" and a cascade of coloured confetti that fell on the crowd before the doors opened officially.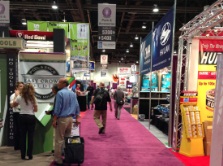 That excitement continued on the show floor, with vendors and buyers alike generally upbeat, buoyed by the strong flow of traffic circulating through the floor of the Las Vegas Convention Centre. Off the show floor, there were plenty of activities, as well. A meeting of the Worldwide DIY Council brought together exporting manufacturers from the U.S. and Canada to share experiences and to hear from the lead merchant at Australian big box retailer Bunnings.

Closer to home, a strong showing of Canadians in Vegas gathered on Tuesday evening at the Mirage Hotel for Maple Leaf Night, an annual reception that brings Canuck buyers and vendors together for a night of networking. The attendance at this event reflected the overall positive atmosphere that pervaded the show—and the strong presence of Canadians. Brands such as Onward, Task Tools, RCR, and Royal International were exhibiting, while agencies and distributors roamed the aisles to support their existing vendors and to search for new contacts. A group stand organized by AQMAT, the Quebec building materials association, included the likes of Techni-Seal and Novik.

Buyers were out in force, as well, with familiar retailers including Home Hardware, Home Depot Canada, Lowe's Canada, BMR, Chalifour Canada, Canadian Tire, and RONA all well represented. Even relative newcomer Amazon.ca had four buyers at the show (Amazon.com in the U.S. had more than 40 buyers present).

The recovery may be coming slowly to the U.S., but attendees last week in Las Vegas apparently weren't going to wait. The National Hardware Show seems to have made a full recovery from the slower years it endured post-recession.
back to top
______________________________________________________________________
______________________________________________________________________
Retailers everywhere look for ways to cope with online
  LAS VEGAS, NV — Besides new products, last week's National Hardware Show offered up many opportunities for learning more about the trends and challenges confronting the retail home improvement industry.

At a lunch meeting of the Presidents Council, an advisory group of retail leaders which meets at trade shows around the world, a presentation offered insights into the changing habits of today's online shopper. Jim Crawford of Taberna Retail challenged the efficacy of traditional advertising with a number of facts, including telling the group that, "Eighty percent of consumers simultaneously use a laptop or mobile phone while watching TV."

The likelihood that these viewers will remain engaged when ads come on is slim, he suggests. Even the delivery method for those programs is a further challenge for traditional advertising. "In France, 52% of television viewers are already watching programming through some other means than broadcast.''

Crawford's message was that consumers want a positive experience when shopping, whether that's online or in a store. His message was supported by a presentation later the same day at the first-ever Global Home Improvement Conference. The event was sponsored in part by NRHA and HARDLINES, and emceed by our own publisher, Beverly Allen. A presentation by Erwin van Osta, president of BricoAlliance in Europe and CEO of Belgian-based retail group HUBO, was highlighted by a lively video presentation (in 3D, no less, complete with 3D glasses for the audience). That animated video outlined how a shopping experience might evolve from the year 2000 to 2011, through to a hypothetical 2020.

The message? No matter how sophisticated the technology becomes, the customer service experience remains much the same, even as the delivery process changes.

The debate about bricks and mortar vs. online sales even spilled into the aisles and into general discussion. At Maple Leaf Night, hosted by the Canadian Hardware and Housewares Manufacturers Association, one buyer posed the question that encapsulates the twin challenges facing Canadian retail: "Should Canadian Tire be more worried about Target or about online?"
back to top

______________________________________________________________________ 

Canadian Tire ramps up growth, appoints Retail COO

  TORONTO — Canadian Tire has announced positive first-quarter results, with consolidated revenue, net income, and sales all on the rise, though same-store retail sales dropped slightly.

Consolidated revenue increased 23.4% to $2.4 billion in the quarter, reflecting the inclusion of FGL Sports acquired in August 2011. Consolidated net income increased 21.5% to $71.0 million from the same period in 2011. Those results reflected strong growth in Financial Services, the inclusion of FGL Sports, and a lower tax rate.

For its retail division, consolidated retail sales rose 22.7% to $2.4 billion compared to the same period last year. That growth came from the inclusion of FGL Sports and sales growth at all retail banners. However, retail sales at CTR increased a more modest 3.8% and same-store sales were up 3.3%. Favourable weather in March drove strong sales in backyard living, cycling, and gardening; promotional activity throughout the quarter supported growth in kitchen and household cleaning.

At the same time, the company announced the creation of a real estate investment trust to hold its real estate and promote growth. Most of its asset sits under some 250 Canadian Tire stores, as well as a distribution centre, and represent about 18 million square feet of real estate. The portfolio is being valued at $3.5 billion.

In other news, automotive and marketing senior VP Allan MacDonald has been tapped to serve as COO of Canadian Tire Retail. Formerly senior vice-president, automotive and marketing, he replaces Marco Marrone, who has chosen to leave the company.

back to top

______________________________________________________________________ 

RONA customers have many "paths to purchase"

TORONTO — A conference for ad and communications agencies serving the retail sector featured one of this industry's own: Karim Salabi, executive vice president of marketing at RONA inc., shared his company's attitudes toward multi-channel marketing.

At the Marketing Symposium of the Retail Advertising Club, Salabi explained that RONA customers have different "paths to purchase" because the giant home improvement retailer has so many different store formats. In addition, each customer type will find their own path. For example, contractors don't shop, said Salabi. They come in for a specific product to satisfy a particular need — then make the purchase. The DIYer, on the other hand, will look online, then go into the store to shop.

However, there are limits on the pool of customers RONA can draw from.

"There really is only a 40-year 'window' to have any Canadian as a client," he said. Unlike grocery or even pharmacy stores, people shopping for repairs and home improvements might shop only six to eight times a year at a RONA store. And even those visits are likely to be centered around just three seasons.

With such a narrow range of contacts with a customer, it is important to be able to follow the customer through the cycle of owning a first home, raising a family, watching that family grow up and leave the nest, etc. "That is how you establish a lifelong relationship with that customer."

Salabi also talked about the rising importance of digital marketing, noting that this platform is "catching up." He said that digital provides what flyers can't in terms of information about customer profiles and shopping behaviours. "But it won't replace the flyer any time soon,' he added.

With respect to social media, CRM and other new technologies, Salabi has told his team, "not to fall in love with the technology—but rather fall in love with what the technology can do for your customer."

back to top


______________________________________________________________________


Product Showcase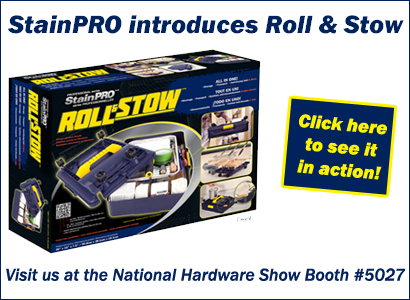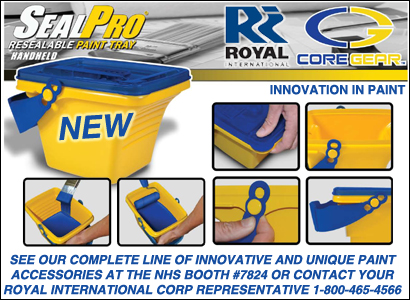 ______________________________________________________________________

Classified Ads

Sales Management Role – Montréal, Québec
PrimeSource Building Products, Inc. is the largest purveyor of fasteners in the world and one of the largest distributors of building materials. With 42 distribution centers throughout the U.S. and Canada, we're always looking for our next employee who will make a positive impact in this growing industry.

We currently have a great opportunity available for an experienced Bilingual Sales Manager at our Montréal location. The ideal candidate must have 3-5 years sales management experience and possess demonstrated skills in selling, teaching & managing a sales staff. Building materials industry experience is a must.

The job requires some travel within the distribution centre's trading area. Excellent communication and presentation skills are required. Must be a self-starter with an entrepreneurial nature who is willing to handle multiple projects and priorities.

If you are a proven leader who welcomes the opportunity to work in a challenging and financially rewarding environment, we want to meet you.

Qualified candidates may submit their résumé and cover letter to StrotjohannK@primesourcebp.com

ONLY CANDIDATES OF INTEREST WILL BE CONTACTED
Directeur  des ventes - Montréal, Québec
PrimeSource Building Products, Inc. est le plus grand fournisseur de fixations dans le monde et l'un des plus grands distributeurs de matériaux de construction. Avec 42 centres de distribution à travers les États-Unis et le Canada, nous sommes toujours à la recherche de notre prochain employé qui aura un impact positif dans cette industrie en expansion.

Nous avons actuellement une excellente opportunité disponible pour un directeur des ventes bilingue à notre succursale à Montréal. Le candidat idéal doit avoir 3-5 ans d'expérience en gestion des ventes et posséder des compétences démontrées dans les ventes, l'entrainement et la gestion de personnel de vente. L'expérience dans l'industrie des matériaux de construction est un pré-requis.

Le poste nécessite quelques déplacements à travers le territoire desservit par le centre de distribution. Excellentes aptitudes de communication et de présentation sont nécessaires. Doit être un personne autonome avec un esprit entrepreneurial qui est prêt à gérer plusieurs projets et priorités.

Si vous êtes un leader reconnu qui accueille l'opportunité de travailler dans un environnement stimulant et très attirante financièrement, nous voulons vous rencontrer.

Les candidats qualifiés peuvent soumettre leur curriculum vitae et lettre de motivation à StrotjohannK@primesourcebp.com

SEULS LES CANDIDATS d'intérêt sera CONTACTÉES
 
______________________________________________________________________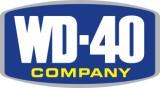 National Accounts Manager
WD-40 Company (Canada) Ltd. is seeking a National Accounts Manager based in Toronto to service National Accounts. The successful candidate will possess 5- 10 years experience in the Consumer Packaged Goods or Hard Goods industry. Must have experience calling on major retailers in mass and hardware channels and be proficient with Wal-Mart Retail Link. Automotive and industrial channel experience an asset. Strong organizational, communication and presentation skills. Strategic account planning, development and implementation. Ability to work both independently and as part of a team, be a self-starter. Highly proficient with Microsoft Office applications.

Candidate will be eligible for salary, bonus, company car, profit sharing and other company benefits. Please visit our website at www.wd40.com for more details.

If interested, please forward your resume only.

WD-40 Company (Canada) Ltd.
P.O. Box 220
Etobicoke, Ontario
M9C 4V3
Fax: (416) 622-8096
E-mail: dtasson@wd40.com

We thank all applicants, however only those selected for an interview will be contacted
 
______________________________________________________________________

Resumés
Award-winning sales professional skilled in relationship-building in order to continually enlarge sales territories view this

resumé

Professional with over 25 years of experience in Sales, Marketing, Merchandising and Administration

view this

resumé

Marketing professional with over 10 years experience looking to secure a new full-time position.

view this

resumé

A Sales Professional with over twenty years of experience.view this

resumé

Experienced District Manager with a proven track record with several national chains. view this

resumé