May 17, 2010, Volume xvi, #20
"Share your lunch." —Anonymous (found on a poster created by youth at a teen crisis clinic in downtown Toronto)
Lowe's Canada alerts vendors to timetable for openings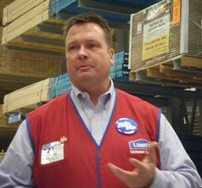 TORONTO — Lowe's Canada has given vendors valuable information to help them prepare for the further expansion of the big box chain in this country. According to a memo to vendors sent out last week, signed by Lowe's Canada President Alan Huggins, the big-box retailer will open nine more stores here during the second half of its fiscal year (which ends Jan. 31, 2011). Four of them will be in the West and five will be in Ontario.

Hardlines has already reported that the Western stores will comprise three locations in Calgary (CrossIron Mills, the Shepard Industrial Area-McKenzie Towne and in the Sunridge Industrial Area),and at least one in Edmonton as zoning comes through. So far, the Ontario stores will be in Northwest London, Pickering and Vaughan, all former Sam's Club locations. Another location in the Ottawa area, this one in Kanata, is also reportedly on the books.

An additional four stores will be erected during the company's first quarter of 2011. The specific dates and locations for these openings "will be provided in a date closer to the opening dates," says the memo.

Huggins uses the memo to exhort vendors to adhere to scheduled ship and arrival dates indicated on new-store purchase orders, and to advise against missing important deadlines.

"When freight doesn't show up as scheduled, valuable time and resources are wasted. You need to make arrangements within your company to be open to ship if your facility will be closed during our required ship window or with your carriers to pick up early to hold and deliver on the purchase order arrival dates," he says in the note.
back to top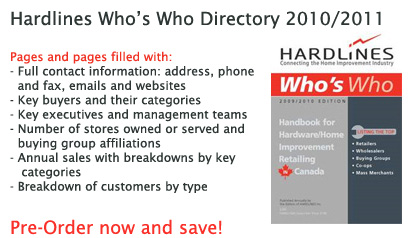 Click here or call 416-489-3396 to pre-order

CanWel's 1Q sales up on Broadleaf acquisition
VANCOUVER — CanWel Holdings Corporation reported strong first-quarter results — and a new name for its LBM business — for the period ended March 31. The fiscal improvement was due in large part to

its acquisition of rival Broadleaf Logistics on Feb. 1. Net income amounted to $4.2 million, compared with a net loss of $448,000 during the same period in 2009. Net income excluding the impact of one-time items was $3.6 million.

During the three-month period, CanWel reported sales of $272 million, up from $136 million in the prior-year quarter. Sales were doubled due to the inclusion of the operations of Broadleaf for the months of February and March, an overall increase in the selling prices of lumber and panel products, and a rebound in the Canadian economy compared to "a very weak first quarter in 2009."

"The first-quarter results are a reflection of the strength of the economic recovery and its impact on CanWel's business, as well as having only two months of Broadleaf's results now included," said CanWel Chairman and CEO Amar Doman in a release.

He was not available for a comment to Hardlines before press time.

CanWel's LBM distribution business, which now includes the Broadleaf operations, has been renamed CanWel+Broadleaf, and is now the largest building materials distributor in Canada, with 30 DCs in 17 locations. Doman, who is chairman of CanWel's parent, Futura Holdings, remains head of CanWel following the resignation of Tom Donaldson at the beginning of this year, until a permanent replacement is named.
back to top

Canadian Tire enjoys strong first quarter despite weather
TORONTO — Encouraging first-quarter results from Canadian Tire Corporation reflected strong retail sales growth and increased earnings over 1Q 2009. Consolidated retail sales reached $1.89 billion, up 5.7% from $1.79 billion, thanks in the main to a 2.1% increase at Canadian Tire Retail, sales growth of 3.8% at Mark's and 19.5% in Petroleum.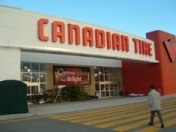 Net earnings slipped by 0.6% to $49.4 million from $49.7 million. However, adjusted earnings before taxes increased 13.0% from the prior year as a result of the strong performance in Financial Services, which was up 41.8%.

Sales by Canadian Tire Retail increased 2.1% and same-store sales were up 1.7%. A decrease in gross operating revenue of 0.7% reflects a decrease in net shipments of 0.6% for the quarter, compared with the first quarter of 2009.

While Canadian Tire Retail had a very slow start to the quarter due to soft sales in weather-related categories and in automotive, stronger sales in March improved the first-quarter results.
back to top

Home Hardware formalizes designer magazine partnership
BURFORD, Ont. — Home Hardware Stores Limited announced officially its partnership between its Beauti-Tone Paint and Home Products Division and Style at Home magazine last week (see our May 3, 2010 edition for the breaking news on this one —Michael).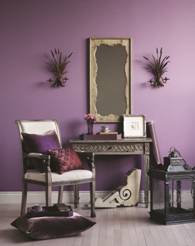 The partnership was created as part of Home Hardware's overall efforts to market itself as a design and décor destination, with its Beauti-Tone paint as a key part of that décor strategy. Working with Beauti-Tone's paint experts, the Style at Home design team created nine different colour palettes.

"Whether you're a professional designer, or just love surrounding yourself with fabulous décor, paint is every decorator's secret weapon," says Bev Bell, Creative Director, Beauti-Tone Paint and Home Products Division, Home Hardware Stores.
back to top

International Lowe's buyer meets with Canuck vendors
MOORESVILLE , N.C. — Lowe's continues to look for opportunities with Canadian vendors. And that initiative seems to be coming, not just from the Lowe's Canada buying office, but from Lowe's head office in North Carolina.



Ben Mauceri, a vice-president working for Lowe's international sourcing division (and former vice-president merchandising for Lowe's Canada), arranged a junket to Canada recently to meet with vendors here. The meetings, organized through the Canadian Consulate in Raleigh, N.C., with the assistance of the Ontario government, put about eight Canadian suppliers, both hardware and LBM, in front of Lowe's. The meetings reportedly went well, with some of the companies securing actual line reviews in the coming months with the Lowe's buying team in Mooresville.

Lowe's recently showed its commitment to Canadian vendors with a new partnership with PARA Paints, the Brampton, Ont.–based company. The Canadian paint manufacturer's products have been available in all Lowe's Canada stores since mid-April.
back to top

Classifieds

Leading Canadian manufacturer of building products has the following National - Regional account development and field sales based career opportunity:
Regional Sales Manager – Ontario
We are looking for a college/university educated sales star who is a passionate, energetic, self starter with a minimum of 3 yrs sales management experience and 3-5 yrs of territory sales in building materials who will aggressively grow our market share within Ontario. The successful candidate will:
Drive National / Regional account development
Direct small Ontario sales force
Build upon and foster relationships with existing and new customer partners
Prioritize sales opportunities, develop recommendations and execute sales plans
Take initiative to prospect new accounts and generate new business
Provide regular communication with emphasis on customer calls including action & follow up plans and competitive activities.
Deliver effective product knowledge training
Work independently without supervision
In addition to National - Regional account responsibilities this position requires multiple sales calls on a daily basis throughout Southern Ontario. We offer a competitive compensation package which includes a salary, commissions, car allowance, and benefits.

Please forward resume to brady@hardlines.ca with "PO # 7" in the subject line.

Regional Sales Manager

TASK DESCRIPTION
Position: Regional Sales Manager (Central – west)

Supervisor: National Director of Sales – CAN.

Responsibilities:

Managing sales in a territory with existing accounts and sales agencies. Developping new sales and new accounts.
Identify opportunities and develop a plan of action for growth with the home centres and small chains in the territory.
Manage the existing accounts and unveil new opportunities in other product categories to grow sales.
Manage and work with Sales agents to reach sales objectives.
Understand our competition in each specific market. Perform price shop analysis and indentify the actions required to maintain our competitiveness.
Coordination of sales projects with merchandising and marketing dept.
Lead sales meeting with major customers.
Generate regular calls and follow-up to major accounts merchant.
Perform product knowledge to our sales force and/or customers.
3 to 5 years experience
Knowledge of the renovation centre market
Salary: according to experience
Mobility required
Please fax your resume at 514-640-4307 or via e-mail at : aleaunier@colonialelegance.com
Sales Representatives

Fast paced and growth oriented company serving the hardware & building supply industry seeking experienced Sales Representatives for BC & QC. Please fax your resumé to 905-326-5451 ref#225
Resumés
A goal oriented sales director that has superior management skills, customer oriented, with in depth knowledge of the industry and the ability to achieve results.

view this

resumé

National Field Sales Manager with twelve plus years in power tools and hardware sales/merchandising.

view this

resumé

Business Manager with U.S. & Canadian experience with retail & industrial customers seeks a new opportunity.

view this

resumé

An experienced merchandising executive possessing passion, vision, and a strategic approach to delivering bottom-line.

view this

resumé

Results oriented sales professional with a strong record of achievement in strategic and tactical roles. view this

resumé

Senior sales/marketing leader with experience in all classes of trade wishing new hardlines career. view this

resumé

Very Experienced Business Unit Manager, great passion for generating sales and building relastionships.view this

resumé

Worked through my career within the manfucaturer, wholesale and consumer goods industries. view this

resumé

Senior Sales Manager with vast experience in retail and wholesale sales growth in Canada. view this

resumé
Click here to post your resumé

Connect with us!