May 21, 2012, Volume xviii, #21
"Start with what is right rather than what is acceptable."
―Peter Drucker (American writer and management consultant, 1909-2005)
______________________________________________________________________


______________________________________________________________________
New store will be a prototype for BMR – and beyond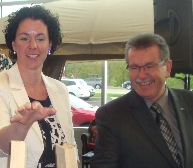 Geneviève Gagnon (left), CEO of Le Groupe Yves Gagnon BMR; is joined by her father, Yves Gagnon, president and CEO of the buying group and wholesaler BMR, for the board cutting ceremony at the opening of her new store.
SAINT-ANDRE-AVELLIN, QC ― The new BMR store in this small town, between Ottawa and Montreal north of the Ottawa River, is being considered so revolutionary that it will become the prototype for other BMR dealers throughout the province.

And it may well become a prototype for the future of retail in general.

Natural and engineered wood construction. Skylights and geothermal climate control. A hot air exchange. Even a living plant wall. According to Geneviève Gagnon, CEO of Group Yves Gagnon, a chain of four stores, the store's commitment to green technologies means the store is both more inviting and relaxing for customers and more comfortable for staff who work there. "People tell me they're comfortable in the store," says Gagnon.
 The interior of the building is dominated by a wooden ceiling and beams, which were also the starting point for the entire concept. It all came about,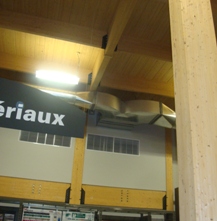 says Gagnon, during discussions about the development of her next store, which was originally to be in Saint-Jean-sur-Richelieu, fully three years ago. Her management team went back to the basics of what home improvement stores sell when they decided to make natural wood the primary architectural feature. From there, the ideas kept coming. The materials throughout the store were chosen for their energy efficiency, green status, and non-toxic properties.

 Gagnon BMR is also the first BMR store to have wireless electronic bin tags.

A store in Sainte-Agathe will open with the new elements in just a few weeks, and a second store will open in Saint-Jean-sur-Richelieu by the end of June, bringing the chain's total to five.
back to top



______________________________________________________________________
TIM-BR MARTS launches largest campaign ever
CALGARY ― When TIM-BR MARTS CEO Tim Urquhart's cell phone starts ringing, the sound it emits isn't a canned ring or even the latest ditty by Adele. Instead, his ring tone is a catchy jingle proclaiming, "You can do anything."



That jingle is just one part of a comprehensive marketing campaign launched by the national buying group and distribution company. The goal of the campaign, which began this month, is to inform consumers that TIM-BR MART has knowledgeable staff and quality products to help them with their project's, making TIM-BR MART top of mind with homeowners for home improvement and renovations. TIM-BR MART developed this initiative with its agency of record, Halifax-based Revolve.

"Our goal is to build awareness among consumers that TIM-BR MART can help them build their dreams," says Jon Irwin, vice-president of retail services. "With the helpful guidance of their local TIM-BR MART, their only limit is their imagination."

This will be one of the largest media campaigns in TIM-BR MART's history. The brand positioning will be supported by national television and radio advertising, print ads, in-store POP, and a consumer website. 
______________________________________________________________________
Castle increases ranks with seven new dealers

 MISSISSAUGA, ON — Castle Building Centres Group Ltd., the national LBM buying group, continues to expand its footprint. Seven new independent dealers, representing 10 locations, have joined in recent months, bringing Castle's total membership to more than 280 retail, commercial, and specialty dealers.

 

The dealers are: Saddle Lake Building Supplies Ltd., Saddle Lake, AB, involved in the construction of new homes & RTMs and now opening a new retail hardware and building supplies business on five acres; Alberta Drywall & Stucco Supply, a gypsum supply dealer with two 14,000-square-foot facilities in Calgary and Edmonton; TJ Windows, Doors & More, Charlottetown, a specialty operation that supplies and installs exterior products; Eastway Building Supplies Ltd., Scarborough and Markham, ON, which has served the Greater Toronto Asian Community since 1988 and specializes commercial millwork and custom kitchen cabinetry; R&D Lumber Inc., Rosthern, SK, now implementing a retail area expansion, new interior and exterior signage, added staff, and extended store hours; and Aluminium L. Hawkins et Fils Inc., whose stores in Sainte-Agathe des Monts and Tremblant, QC, sell both to both consumers and contractors.

In addition, an existing member, Rehill Building Supplies in Peterborough, ON, has purchased Peacock Building Supplies in Belleville, ON.
back to top



______________________________________________________________________
Home Depot enjoys "stronger than expected start to the year"
ATLANTA — The Home Depot reported sales of $17.8 billion for the first quarter of fiscal 2012, a 5.9% increase from 1Q 2011. Same-store sales were positive 5.8%, and same-store sales for U.S. stores were positive 6.1 %.

Net earnings for the first quarter were $1.0 billion, up from $812 million. Diluted earnings per share increased 36.0%.

"We saw a stronger-than-expected start to the year, driven by record warm weather and continued demand for core products," said Frank Blake, chairman & CEO.

Based on its year-to-date performance, the company updated its fiscal 2012 guidance and now expects sales to be up approximately 4.6% for the year on a 53-week basis.
______________________________________________________________________
Home Hardware turns to social media
ST. JACOBS, ON ― Along with conventional promotional efforts such as television ads and national flyers, Home Hardware dealers are turning to social media to build awareness – and sales.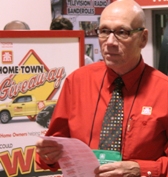 According to Jack Baillie, director of marketing at Home Hardware Stores Ltd., 125 dealers are already on Facebook. And the initiative is being driven at the dealer level. "We don't want to talk to our stores. We want our stores to talk to their customers," he says. "The conversation should be from the stores to their customers."

However, head office is supporting the Facebook presence with a landing page on the Home Hardware site that guides consumers to their local Home dealers' Facebook page. Baillie's team is also supplying the stores with a data hub that provides content for their own social media profiles. "We have plenty of stores that have thousands of friends on Facebook, and we want to grow that," he adds.
_____________________________________________________________________
Classifieds

Schlage
Marketing Communications Specialist
Schlage is currently seeking a Marketing Communications Specialist to fulfill the following responsibilities: 

1. Marketing communications and advertising plan that encompasses both print and on-line media, consumer and channel lead generation. 

2. Leverage Schlage's digital assets including newsletters, price books, sales tools, bulletins and literature to maximize the cost-effective impact our sales and marketing materials have on the marketplace.

3. Develop and deploy an online presence including websites, e-newsletters, e-blasts and viral campaigns, lead generation and tracking tools.

4. Manage the flow of communications to other functional departments (database administration, accounting, customer service, operations) as required to keep marketing programs and promotions on track.

3/4 year College degree in Marketing or Business, coupled with 3-5 years related experience.
Click here to submit you resume.

______________________________________________________________________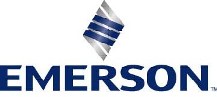 Retail Account Manager
Emerson Tool Company a business unit of Emerson Electric Co. is a world class, manufacturer of wet/dry vacs for premier brands (RIDGID, Craftsman).

We currently have an immediate opening for a Retail Account Manager – Toronto based
RESPONSIBILITIES:
Manage existing account operations including: pricing, programs, promotions, and inventory management. Identify and capitalize on new business opportunities. Build strong and lasting relationships with each key account.
QUALIFICATIONS:
College or University
3-5 years of experience in positions of progressive responsibility in sales account management
Experience within the retail Hardware industry is a strong asset
Bilingual in English / French would be an asset
Submit Cover Letter, Resume and Salary Expectations to:
HR@emersonelectric.ca

______________________________________________________________________
SQUARE DEAL
TERRITORY MANAGER POSITIONS AVAILABLE
We are a leading, privately-owned Canadian hardware distribution company that provides a high level of service and quality products to retail lumberyards and building supply centres.

We are currently seeking candidates to fill 2 positions: Territory Manager for the GTA and surrounding area, and Territory Manager for Northern Ontario. Candidates must be self-motivated, possess a positive attitude and exhibit above average communication and organizational skills.

Previous sales experience within the building supply industry is an asset and a reliable vehicle is necessary. Travel within the territory will include overnight stays.

Excellent compensation is offered and travel expenses are covered.

Please send a resume along with a cover letter detailing why you are the right candidate to sqdealhelp@gmail.com.
______________________________________________________________________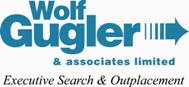 General Manager, Consumer DIY Products
A brand champion selling to home improvement retailers and mass merchants, this Canadian subsidiary is pursuing additional business and would be the perfect home for a sales driven, customer-intimate leader who wants responsibility for driving sales through innovative marketing and motivating his/her staff. Lead and guide sales/marketing strategies and tactics through team leadership and executive level selling and relationship development. Help the team achieve with the aid of your U.S. parent, but it's your business to plan, run and be accountable for re: sales and operating income…but you'll have the resources and support of a multi-division FORTUNE-listed corporation that's in GROWTH mode. This market leader seeks a Toronto=based general manager that is passionate and can quarterback Sales, Marketing, Finance and Operations and facilitate a cohesive team in a very competitive market.
You may be in a similar role or possibly the senior sales/marketing leader ready to add operations and warehousing to your responsibilities. Delivering consistent profits through continuous sales growth is demonstrated in your record of achievements. Bachelor's level education complements your business expertise. Account familiarity is essential.
If teamwork and a burning desire to win are missing in your role and you are qualified with matching skill sets listed please contact Wolf Gugler in complete confidence via email or phone, quoting GM-Canada. You may also apply directly on our web site.
Wolf Gugler & Associates Limited, Executive Search & Recruitment. Phone; (888)848-3006. resumes@wolfgugler.com, Web site; www.wolfgugler.com.

______________________________________________________________________

Resumés
Marketing professional with over 10 years experience looking to secure a new full-time position.

view this

resumé

Fluently bilingual, highly motivated Business Development Professional with excellent strategic and operational capabilities.

view this

resumé

A Sales Professional with over twenty years of experience.view this

resumé

Experienced District Manager with a proven track record with several national chains. view this

resumé

A conscientious, highly motivated manager with a results-oriented track record in developing new business.

view this

resumé

An experienced merchandising executive possessing passion, vision, and a strategic approach to delivering bottom-line.

view this

resumé

Senior sales/marketing leader with experience in all classes of trade wishing new HARDLINES career. view this

resumé

Very Experienced Business Unit Manager, great passion for generating sales and building relastionships.view this

resumé

Worked through my career within the manfucaturer, wholesale and consumer goods industries. view this

resumé

Senior Sales Manager with vast experience in retail and wholesale sales growth in Canada. view this

resumé