May 28, 2012, Volume xviii, #22
"I believe that every right implies a responsibility;
every opportunity, an obligation; every possession, a duty."
―John D. Rockefeller, Jr. (American financier and philanthropist, 1874-1960)
______________________________________________________________________


______________________________________________________________________
TIM-BR MARTS CEO seeks vendor input to grow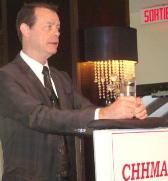 MONTREAL — At a breakfast meeting here last week, Tim Urquhart, president and CEO of TIM-BR MARTS Ltd., told a room full of vendors that he wanted their input to make his distribution business better. The meeting was hosted by the Canadian Hardware and Housewares Manufacturers Association.

Two years ago, when TIM-BR MARTS bought CanWel Hardware and renamed it Chalifour Canada, the business was operating below a 92% fill rate. Now, Urquhart said, "At Chalifour Canada, we're focused on supplying dealers with the right product at the right time. We're looking for 100% fill rates."

But he turned to the vendors in the room to support that goal. "We'd like you to commit to a 100% fill rate for your products, and to be our distribution partners."

He talked about the threat of American distributors bringing up low-priced product to Canada. "We need to work together to combat that threat." With that in mind, he asked for vendor input: "What can we do better for you?" He said that Chalifour is in the middle, between the dealer customers and the vendors themselves. "We're looking for ways to legitimately do things better."

While Chalifour represents the hardware side of the business, the bulk of TIM-BR MART dealers' volume is in building materials. In fact, thanks to a core group of high-volume gypsum supply dealers, TIM-BR MARTS accounts for fully one-third of all drywall sold in Canada, Urquhart said, and in recent years those dealers have been expanding into roofing more than ever.

He admitted that there is room for improvement with the Chalifour selection, especially in areas such as housewares and cleaning supplies, and he invited the vendors to find opportunities here. "We've got to be competitive all the way through," he added.
back to top



______________________________________________________________________
Exclusive interview: Home Hardware's Paul Straus
ST. JACOBS, ON — Coming off a tough year in 2011, but upbeat following a strong first quarter, Home Hardware's president and CEO Paul Straus shared his thoughts on the home improvement market recently.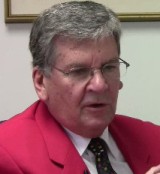 In an exclusive HARDLINES interview, Straus talks about vendor-side expertise, the importance of new products, and the role of Home in helping dealers sort out succession planning.

He also shares his thoughts on the economy. "Forecasting for the year was difficult because of a different set of circumstances last year," he notes. But, so far, the year has been very positive for his dealers, as Home was up almost double digits in the first quarter over last year.

"Maybe that's a sign that our recession and our global problems are coming to an end and we're looking for better things."

(To view the full six-minute interview with Paul Straus, click here for HTV!)
______________________________________________________________________
Chalifour will realign distribution channels

  MONTREAL — With a full network of hardware distribution centres across the country, TIM-BR MARTS Ltd. is now working to maximize the efficiency of that network on behalf of its hardware distribution business, Chalifour Canada.

According to Tim Urquhart, president and CEO of TIM-BR MARTS, the Chalifour facility in London, ON, ships product to Ontario and Western Canada, while the warehouse in Victoriaville, QC, serves dealers in Quebec, and more recently began handling the Maritime Provinces.

However, Newfoundland dealers are shipped out of the more distant London facility.

Urquhart, who was speaking here last week to a group of vendors at a breakfast meeting of the Canadian Hardware and Housewares Manufacturers Association, said, however, "That's going to change," with Victoriaville being readied to take over that route.

"But to do that, realistically, if we take that Newfoundland route away from London, we'll deplete the efficiencies in London. So we need to increase volume there, and we can't do it [only] with hardware." That's why the company is looking at using the site to carry building materials, as well, mainly to serve Ontario customers.

He noted that a lot of existing regional LBM distributors do a very good job supplying the region already, but sees room for some select lines to move through the London DC.
back to top



______________________________________________________________________
Lowe's makes gains in first quarter
MOORESVILLE, NC — Lowe's Cos. reported net earnings of $527 million for the quarter ended May 4, a 14.3% increase over the same period a year ago. Sales for the quarter increased 7.9% to $13.2 billion, up from $12.2 billion in 2011.

Same-store sales for the quarter increased 2.6%, while same-store sales for the U.S. business increased 2.7%.

Fiscal year 2011 included 53 weeks. The week shift aided the first quarter sales increase by $514 million or 4.2%, and contributed approximately $0.05 to the diluted earnings per share growth. The results, however, took a hit from a charge related to a series of cuts at head office early in the year. This charge reduced pre-tax earnings for the first quarter by $17 million and diluted earnings per share by $0.01.

"We delivered solid results for the quarter, consistent with our expectation at the beginning of the year," said Robert Niblock, Lowe's chairman, president, and CEO. "While we capitalized on better than anticipated weather during most of the quarter, demand for seasonal products slowed toward the end.

"We continue to maintain a cautious view of the housing and macro demand environment, and are focused on what we can control," Niblock added.
______________________________________________________________________
True Value conversion made easy
ELORA, ON — TruServ Canada's switch from the U.S.-based True Value banner to a distinctly Canadian store brand, TRU, has been catching on throughout the ranks of TruServ's dealers.

According to TruServ president Bill Morrison, dealers can switch without incurring any costs themselves. This hardware store in Central Ontario caught our eye right away – what a great example of low-cost store re-branding, we thought.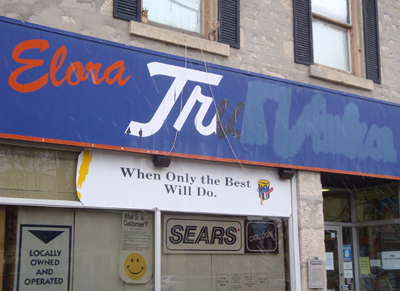 However, it turned out to be an example of the "get-it-done" attitude of the store's owners, one of whom explained that they'd just run out of paint as they were covering up the old name.

They expect the new store signage program to be delivered sometime in the coming weeks.
_____________________________________________________________________
Classifieds

Schlage
Marketing Communications Specialist
Schlage is currently seeking a Marketing Communications Specialist to fulfill the following responsibilities: 

1. Marketing communications and advertising plan that encompasses both print and on-line media, consumer and channel lead generation. 

2. Leverage Schlage's digital assets including newsletters, price books, sales tools, bulletins and literature to maximize the cost-effective impact our sales and marketing materials have on the marketplace.

3. Develop and deploy an online presence including websites, e-newsletters, e-blasts and viral campaigns, lead generation and tracking tools.

4. Manage the flow of communications to other functional departments (database administration, accounting, customer service, operations) as required to keep marketing programs and promotions on track.

3/4 year College degree in Marketing or Business, coupled with 3-5 years related experience.
Click here to submit you resume.

______________________________________________________________________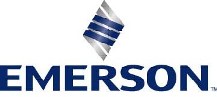 Retail Account Manager
Emerson Tool Company a business unit of Emerson Electric Co. is a world class, manufacturer of wet/dry vacs for premier brands (RIDGID, Craftsman).

We currently have an immediate opening for a Retail Account Manager – Toronto based
RESPONSIBILITIES:
Manage existing account operations including: pricing, programs, promotions, and inventory management. Identify and capitalize on new business opportunities. Build strong and lasting relationships with each key account.
QUALIFICATIONS:
College or University
3-5 years of experience in positions of progressive responsibility in sales account management
Experience within the retail Hardware industry is a strong asset
Bilingual in English / French would be an asset
Submit Cover Letter, Resume and Salary Expectations to:
HR@emersonelectric.ca

______________________________________________________________________
SQUARE DEAL
TERRITORY MANAGER POSITIONS AVAILABLE
We are a leading, privately-owned Canadian hardware distribution company that provides a high level of service and quality products to retail lumberyards and building supply centres.

We are currently seeking candidates to fill 2 positions: Territory Manager for the GTA and surrounding area, and Territory Manager for Northern Ontario. Candidates must be self-motivated, possess a positive attitude and exhibit above average communication and organizational skills.

Previous sales experience within the building supply industry is an asset and a reliable vehicle is necessary. Travel within the territory will include overnight stays.

Excellent compensation is offered and travel expenses are covered.

Please send a resume along with a cover letter detailing why you are the right candidate to sqdealhelp@gmail.com.
______________________________________________________________________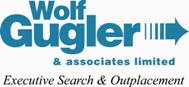 General Manager, Consumer DIY Products
A brand champion selling to home improvement retailers and mass merchants, this Canadian subsidiary is pursuing additional business and would be the perfect home for a sales driven, customer-intimate leader who wants responsibility for driving sales through innovative marketing and motivating his/her staff. Lead and guide sales/marketing strategies and tactics through team leadership and executive level selling and relationship development. Help the team achieve with the aid of your U.S. parent, but it's your business to plan, run and be accountable for re: sales and operating income…but you'll have the resources and support of a multi-division FORTUNE-listed corporation that's in GROWTH mode. This market leader seeks a Toronto=based general manager that is passionate and can quarterback Sales, Marketing, Finance and Operations and facilitate a cohesive team in a very competitive market.
You may be in a similar role or possibly the senior sales/marketing leader ready to add operations and warehousing to your responsibilities. Delivering consistent profits through continuous sales growth is demonstrated in your record of achievements. Bachelor's level education complements your business expertise. Account familiarity is essential.
If teamwork and a burning desire to win are missing in your role and you are qualified with matching skill sets listed please contact Wolf Gugler in complete confidence via email or phone, quoting GM-Canada. You may also apply directly on our web site.
Wolf Gugler & Associates Limited, Executive Search & Recruitment. Phone; (888)848-3006. resumes@wolfgugler.com, Web site; www.wolfgugler.com.

______________________________________________________________________

Resumés
Marketing professional with over 10 years experience looking to secure a new full-time position.

view this

resumé

Fluently bilingual, highly motivated Business Development Professional with excellent strategic and operational capabilities.

view this

resumé

A Sales Professional with over twenty years of experience.view this

resumé

Experienced District Manager with a proven track record with several national chains. view this

resumé

A conscientious, highly motivated manager with a results-oriented track record in developing new business.

view this

resumé

An experienced merchandising executive possessing passion, vision, and a strategic approach to delivering bottom-line.

view this

resumé

Senior sales/marketing leader with experience in all classes of trade wishing new HARDLINES career. view this

resumé

Very Experienced Business Unit Manager, great passion for generating sales and building relastionships.view this

resumé

Worked through my career within the manfucaturer, wholesale and consumer goods industries. view this

resumé

Senior Sales Manager with vast experience in retail and wholesale sales growth in Canada. view this

resumé