In This Issue
"Perhaps the world's second worst crime is boredom. The first is being a bore." — Cecil Beaton (British photographer, 1904-1980)
Innovation is lifeblood of latest Hardware Show
LAS VEGAS — Buyers walking the trade show floor of the National Hardware Show were as important this past week as they were 63 years ago, when NHS got its start. Success at the latest event was assured by the attendance of buying teams from the majors, including Home Depot and Wal-Mart, as these groups got the VIP treatment – literally.Under a "VIP" program to attract top retailers to send their buyers, representatives from Reed Exhibitions, which owns the show, visited the head offices of these retailers, and then worked with them to ensure their needs, which focus around being able to identify new product opportunities, were met. Then, at the show itself, their experience there was kicked off with a VIP breakfast on the first day of the show. "We've made changes at the new event to make the show more suitable to retailers' needs," said Dean Russo, senior vice-president, business and financial operations at Reed, in charge of NHS. The show focused on three themes. Green products were showcased in a new "Green Product World", which featured 200 environmentally friendly hardware and home improvement products. An "Inventors Spotlight" provided a showcase for new inventions. Last year, this section featured 50 products; at this year's show, almost 200 items were featured. New products were still the focal point of NHS, with 1,000 products in 150 product categories on display. "We're trying to be reflective of the growing range of products you're carrying in your store," Sonya Ruff Jarvis, executive director, event strategy at Reed, said to the assembled retailers. On the show floor itself, green products, storage and organization systems, and innovative technologies were among the trends catching delegates' attention . One
first -timer was Stand-Up Stix, based in Lafayette, CA, showing an innovative bracket to supporting new doors for production painting. Allas, from Farmington Hills, MI, presented a unique rolling toolbox-trailer product. High-tech innovations always caught a lot of attention on the show floor. itouchless.net featured a range of household products using motion-activated opening and closing mechanisms that were incorporated into a number of waste and recycle bins, and even a paper towel dispenser.
But low-tech won out in the end. Bemis, the toilet-seat maker, presented a new packaging program along with a new feature for its seats: a secure bracket system that allows the seat to be removed from the tank with only a sideways twist, for easy cleaning. A good idea whose time has come: even as Bemis's Ron Pink demonstrated the feature for the HARDLINES Photo Op, a crowd began to gather to watch. NHS 2008 Fact Sheet: Location: Las Vegas, NV Size: two million square feet Attendance: 30,000 delegates from 82 countries, making it one of America's 10 largest trade shows Exhibitors: 3,500, including 796 new companies Show owner: Reed Exhibitions, based in Norwalk, CT
Canadians make Las Vegas show their own
LAS VEGAS — Canadians once again this year proved that the Canadian Hardware Show may have died in Toronto – more than once – only to have been reborn Las Vegas. The pilgrimage by Canucks included vendors to exhibit, agents and reps to support key accounts (and shop for new ones), and, of course, buyers looking for the "next big thing".Even Lowe's Canada sent two buyers at the last minute, Jim Webb, who handles homewares, and Dean Andrey, tool buyer. In addition, Canadian Tire and Wal-Mart Canada sent large contingents, as did Home Depot Canada, TruServ Canada, Home Hardware, and Groupe BMR. But the show wasn't a destination for large retailers only. A number of independents made the trip, often with spouses and other family members in tow. For example, John Lamprea, owner of Home Building Centre in Woodstock, ON, came with his wife and dealer couples from Alliston ad Peterborough, ON. "We're just combining business with pleasure," said Lamprea. "We got some fresh ideas on new products. Basically, we're looking for new opportunities." For many Canadian vendors, the show is like old home week. Companies like RCR , Better Living Products and MIBRO have been developing U.S. business for many years. The latter introduced a sandpaper line, in addition to its hand tools and power tool accessories ranges.
International appeal is key to NHS
LAS VEGAS — While the National Hardware Show is well known for bringing the giant U.S. market together under (almost) one roof, the show has steadily increased its international cache over the years.The latest edition of the show, held at the Las Vegas Convention Centre last week, attracted delegates from 82 countries. Germany, Britain, Italy, Mexico, and Canada were among them. In addition, a number of Asian companies were housed in a Global Sourcing pavilion featuring 1,300 exhibitors. International retailers included representatives from OBI in Germany. International visitors had a chance to rub shoulders and make new contacts on the second afternoon of the show, at an International Reception co-hosted by HARDLINES and Presidents Council, courtesy of the show organizers. There, more than 200 vendors, buyers, government representatives and agents from Italy, Australia, China, India, Britain, and Germany, to name just a few countries, gathered to enjoy this networking opportunity.
TIM-BR MARTS designates "green buyer"
CALGARY — TIM-BR MARTS Ltd. has designated one of its current procurement team members as its "green buyer", a position with a mandate to become more knowledgeable on environmental products and alternatives.Broadening his focus as the LBM buying group's buyer for building materials, Phil Temple will begin to research and source additional environmentally-friendly alternatives in a proactive manner. The group is looking to augment its current green product line-up from both existing and new vendors. Temple's efforts will concentrate immediately on products pertaining to a home's envelope —roofing, insulation, siding etc. — that help increase energy efficiency, and also tie in with the EnerGrade initiative that TIM-BR MARTS launched last year. A number of attributes will be on Temple's green radar. Products that improve energy efficiency, either through their use or in their manufacture, will be reviewed. So will items that use recycled material, are free of VOCs (volatile organic compounds), or are safer to handle and install. Products with any combination of these benefits will be part of the discussions when selecting items for the 600-plus TIM-BR MART dealers across Canada. The LEED certification program (Leadership in Energy and Environmental Design) will also play an important role in the consideration of LBM products. LEED is a nationally accepted benchmark for the design, construction and operation of high-performance buildings adopted by Canada's Green Building Council (www.cagbc.org). Down the road, Temple will also consider products beyond the home envelope, including items such as solar water heaters and eco-friendly lighting.
Canadian Tire unveils smaller-is-better approach to expansion
TORONTO — At its latest quarterly earnings meeting, Canadian Tire Corp. announced a number of initiatives, the most striking being the piloting of a small-store strategy for small communities across the country.Canadian Tire plans these new stores, which will be in the 14,000-16,000-square-foot range, for up to 100 communities that have populations as small as 5,000. The stores will focus on Canadian Tire's core strengths in hardware and tools, as well as lawn and garden/seasonal, a very powerful growth category for the company over the past two years. The revival of a small-store concept reflects a resurgence of consumer compatibility with a convenience oriented, service driven approach to retailing. In fact, as recently as January of this year, Canadian Tire closed one of the last of its smaller stores that have been giving way to the company's 20/20 Concept, when a small 40-year-old outlet in Ottawa was replaced by a big-box alternative. The giant retailer also plans to keep fine-tuning its 20/20 Concept, which has been the primary thrust of new-store construction and existing store refurbishment for the past several years. The latest wrinkle will entail a "boutique" approach to merchandising various key departments, such as housewares and sporting goods.
Cubbon Building Centre (Home Hardware) President

Cubbon Building Centre is a highly successful and profitable five store chain of Home Hardware building centres in BC, Alberta and the Yukon The President is accountable to the Board and is responsible for providing effective and dynamic leadership and direction to all aspects of Cubbon Building Centres Ltd. The President ensures that the organization's strategic and operating objectives are achieved, provides leadership to the management team, and is accountable for exceptional results in a very competitive retail environment. As the ideal candidate, you will bring demonstrated senior management success with a geographically dispersed multi-unit retailer with annual sales in excess of $100-million. An enthusiastic leader and coach, you will bring outstanding business acumen combined with a strong customer service orientation. For more information please contact Lorraine Scrimshaw at 506-388-1848.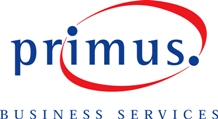 Primus Business Services , a division of Primus Telecommunications Canada Inc. offers exceptional communication solutions – including voice, data and hosting services to over 45,000 small, medium and large enterprise organizations and is at the forefront of telecommunications in the Canadian marketplace.

To broaden its data centre footprint in Canada and to meet increasing customer demand for colocation and managed services, Primus Business Services recently expanded its Internet Data Centre Operations in Toronto and Ottawa. In addition to these new centres, Primus Business Services has opened a Data Centre in London, Ontario – a result of our commitment to servicing the needs of our existing clients in this area. Currently we are offering tours through our new state-of-the-art facility in London. If you are interested in a private tour please visit: www.primus.ca/london-event.
Sell your company - or buy one - with HARDLINES Classifieds! Do your executive search, find new lines or get new reps in the HARDLINES Marketplace. Only $2.75 per word for three weeks in the classifieds. To place your ad, call Brady Peever at 416-489-3396 or email: brady@hardlines.ca
To ensure you receive your HARDLINES newsletter each week, please add admin@HARDLINES.ca to your address book.

Did your email system make this newsletter unreadable? You can read it online instead . Publishing Details:HARDLINES is published weekly (except monthly in December and August) by HARDLINES Inc. 360 Dupont Street Toronto, Ontario, Canada M5R 1V9 © 2008 by HARDLINES Inc. HARDLINES™ the electronic newsletter www.HARDLINES.ca ; Phone: 416.489.3396; Fax: 416.489.6154 Michael McLarney - President - mike@HARDLINES.ca Beverly Allen, Publisher - bev@HARDLINES.ca Brady Peever - Circulation Manager - brady@HARDLINES.ca Barb Hills - Sales Manager - barb@HARDLINES.ca

The HARDLINES "Fair Play" Policy:Reproduction in whole or in part is very uncool and strictly forbidden and really and truly against the law. So please, play fair!Call for information on multiple subscriptions or a site license for your company. We do want as many people as possible to read HARDLINES each week - but let us handle your internal routing from this end! Subscription:$285 (Canadian subscribers add $14.25 GST = $299.25 per year/ GST #13987 0398 RT).Secondary subscriptions at the same office are only $46 (Canadian subscribers add $2.30 GST = $48.30).Ask about our reduced rate for branch offices.You can pay online by VISA/MC/AMEX at our secure website or send us money. Please make cheque payable to HARDLINES.
COMPANIES IN THE NEWS
TORONTO — Canadian Tire Corp. reported a 5.0% increase in gross operating revenue for the first quarter of 2008. Net earnings were $66.7 million, up 19.8% from $55.7 million for the corresponding 2007 period. Sales for the first quarter were up 1.9%. First-quarter profits, which exclude non-operating gains and losses, were $55.2 million, a 4.9% drop from $58.1 million last year. Sales for the CTR division were down 1.9%, while same-store sales were down 4%.LAS VEGAS — Rapid Tools of Burlington, ON has won the Editor's Choice Award from Popular Mechanics magazine at the National Hardware Show. The award honours the most innovative products introduced this year. The winning product,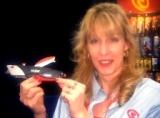 chosen from among hundreds of entries, is the Shark, the first tool to combine a professional wire stripper and utility knife. It was the only Canadian this year to win this award. DELSON, QC — A new line of composite materials, designed for outdoor living, is now available through the building materials distributor, Goodfellow. Called TimberTech, it includes a range of deck and terrace shapes, and railing systems. TimberTech planks are available in semi-smooth, grooved, or brushed finishes, in a range of simulated woods, including rosewood, walnut and tropical teak. ISSAQUAH, WA — Costco Wholesale Corp. reported April net sales of $5.54 billion, an increase of 12% from $4.94 billion in the same period last year. Year to date, net sales reached $46.88 billion, up 12%. Same-store sales for April and for the year to date were up 8%. LONDON — Britain's leading combined hardware show, the DIY & Garden Show and Totally Tools, will sport a new name and look in 2009. The DIY portion has been renamed "Totally DIY", in an effort to better reflect the wide array of products sold through home improvement retail channels, and to sit well alongside its sister show, Totally Tools. The new product showcase will be positioned in the centre of the show on a large piazza. For 2009, Brintex, which owns the shows, will supply exhibitors with personalized invitations to send out, by post and email to their customers. The event runs Jan. 18-20, 2009 at Earls Court 2, London. For further information, contact: James Murray, show director at 020 7973 4606. MISSISSAUGA, ON — Wal-Mart Canada plans to grow here over the coming year with the expansion or addition of 25-27 stores. Half these projects will be new stores, most of which will be supercentres. The latest was erected in Duncan, BC. Wal-Mart Canada has opened 32 supercentres so far in three provinces: Ontario, Alberta and British Columbia. MINNEAPOLIS — Zareba Systems had 3Q net sales of $7.1 million, down from $8.7 million for the same quarter in the prior year. The company's net loss was $489,000, down from $110,000. Net sales for the first nine months were $22.8 million, vs. $23.3 million. Net income for the year to date, reflecting the gain from the sale of a subsidiary, was $1.3 million, compared to a net loss of $166,000.
People on the Move
Leigha Gray is the new merchant at Sears Holdings for accessories, portable power and benchtop tools. She buys for both Sears and Kmart.At Masco Corp., W. Timothy Yaggi has been appointed group president, effective June 2. He will be responsible for the North America Builder Group, which includes Masco Contractor Services, Service Partners, the Builder Cabinet Group (Merillat and Quality Cabinets), Masco Framing, and Milgard Windows and Doors. Prior to joining Masco, Yaggi had been with Whirlpool since 1994, most recently as executive vice-president, market operations, North America. Duncan Tatton-Brown, finance director at U.K. DIY retailer Kingfisher, will resign from the group after seven years there.
Economic Indicators
Housing starts seasonally adjusted reached 213,900 units in April, down from 243,000 units in March. Urban starts edged down by 16.3% to 185,400 units compared to March. Urban multiples were also down to 113,900, while single starts decreased 11.3% to 71,500 units. Starts were down in all regions of Canada, except British Columbia, which enjoyed a 17.1% increase. (CMHC)As a result of a marked decline in Alberta, the total value of building permits in Canada dropped 4.5% in March to $5.6 billion. This was the fourth decrease in five months. Both residential and non-residential sectors declined in March. The total value of permits reached $17.3 billion for the first quarter of 2008, down 8.2% from the fourth quarter of 2007 and a third consecutive quarterly retreat. (Stats Canada)
OVERHEARD…
"Phoney as a three-dollar bill." — Tom Matthews, President of McDiarmid Lumber, comments on the veracity of a rumour that his 13-store chain of building centres in Manitoba, Saskatchewan and Northwestern Ontario had been sold to Menards, the giant independent big box chain based in Eau Claire, WI.
NOTED…
A survey conducted by Leger Marketing, on behalf of Weber-Stephen, reveals that the number-one favourite food for the barbecue is the hamburger, chosen by 89% of respondents. Chicken took second place, chosen by 85%, and steak ranked third with 78%.