In This Issue
"Every accomplishment starts with the decision to try." — Anonymous
Retail giants get whacked in first quarter
ATLANTA & MOORESVILLE, NC — For the first time since they switched places at the top of the retail home improvement ladder in the late 1980s, Home Depot has relinquished its position to Lowe's as the industry's leading earner, at least for the first quarter of 2008.Lowe's profits for the quarter declined 17.99% to $607 million, while same-store sales were down 8.4%. Home Depot's first-quarter profits, including a one-time charge, were $356 million, down 66% from $1.0 billion. Excluding that $543 million charge against earnings to cover the closing of 15 stores and removal of 50 others from its expansion pipeline, its net earnings would have been $697 million, making it very close to Lowe's earnings of $607 million. That's cold comfort for Lowe's, whose sales dropped 1.3% in the second quarter to $12.01 billion. Home Depot's sales for the first quarter totalled $17.9 billion, down 3.4%; same-store sales fell 6.5%. Both dealers are getting hammered by a housing slump that Robert Niblock, Lowe's CEO, says is likely to persist through the remainder of this year. On top of that, a higher percentage of consumers' spending is now going toward food and gas, whose retail prices continue to skyrocket. Almost 80% of Lowe's existing stores are in markets where home sales are in decline. While Lowe's plans to open 120 new stores this year, it put about 20 store openings on hold in those down markets. Home Depot has been seeing strong sales activity from stores outside the U.S., in China, Mexico and Canada. But its chairman and CEO, Frank Blake, warned analysts and investors that the company's net income could be off by as much as 24% for the full year in 2008. Home Depot, too, has major exposure in markets hardest-hit by the housing downturn, such as Florida and California. Both companies tried to put some positive spin on their numbers by stating that they had gained market share in the quarter. Lowe's pointed out its expense-control successes, while Home Depot restated its focus on improving its stores' customer service.
| | | |
| --- | --- | --- |
| | Home Depot | Lowe's |
| | | |
| Same-store sales (% chg.) | | |
| Net Income ($mil.) | | |
| # stores at end of quarter | 2,258 | 1,554 |
TIM-BR MARTS adds locations, new member
CALGARY — Two large TIM-BR MARTS members have added stores. Winnipeg-based North American Lumber has opened a new location in Kerrobert, SK, its 23rd. Specializing in smaller yards that average 3,000 sq.ft. and estimated sales in excess of $30 million, North American is TIM-BR MARTS' larger member in terms of outlets, having added five new stores since 2005.Consolidated Gypsum Supply, one of the group's original commercial dealers, will open its seventh outlet on June 1 in Saskatoon. This new operation will continue with Consolidated's core offering of gypsum, insulation and steel. TIM-BR MARTS has also added a new dealer, Pinnacle Building Materials Ltd. of Red Deer, AB. Dealer Barry Wunsch, owner of this brand new operation, will open the doors for business in the coming months. Anticipating a near-100% contractor customer-base, the location will carry core LBM products such as insulation and drywall, along with complementary hardware and hardlines items. TIM-BR MARTS Ltd. now represents more than 650 dealer locations across Canada, over $2 billion in annual purchases and $3.4 billion in retail sales, making it Canada's largest LBM buying group.
Renovation spending climbs in Canada
OTTAWA — An estimated 1.5 million households in 10 major Canadian centres indicated they completed renovations totalling almost $20 billion last year — and they're using contractors more than ever to get the job done.According to the latest "Renovation and Home Purchase Survey" by Canada Mortgage and Housing Corp., homeowners spent $2 billion more in 2007 on renovations than in the previous year, reflecting an average expenditure of more than $12,800. CMHC's latest survey reports on actual renovation expenditures made in the previous year, as well as intentions to buy or renovate a home in 2008 in the following 10 major centres: St. John's, Halifax, Québec, Montréal, Ottawa, Toronto, Winnipeg, Calgary, Edmonton, and Vancouver. More than a quarter — 26% — of households that undertook a renovation project hired a contractor for a portion of the work, up slightly from 24% that undertook renovations in 2006. Do-it-yourselfers accounted for 31% of renovators in 2007, down slightly from 34% in 2006. However, many households — 41% — chose to contract out the entire renovation project. The main reason given by households for renovating in 2007 was to update, add value or to prepare to sell (59%). About 27% of respondents stated that the main reason for renovating was needed repairs. The top three renovations completed last year were: remodelling (31%), painting or wallpapering (27%), and hard-surface flooring and wall-to-wall carpeting (26%). Of the 10 major centres surveyed, the highest percentage of households that spent $1,000 or more on renovations in 2007 was in Winnipeg, at 36%. That city was followed by St. John's and Halifax at 35%, while Québec showed the lowest percentage (28%). Similarly, renovation intentions for 2008 across the 10 major centres are strongest in Winnipeg and St. John's, where 50 and 48% of consumers, respectively, indicated they plan to undertake renovations costing $1,000 or more. The proportion of potential renovators is lowest in Québec, where just 35% of households indicated they intend to renovate in 2008.
RONA upgrades Réno-Dépôt stores with focus on service
BOUCHERVILLE , QC — RONA has completed renovations of four of its Réno-Dépôt  stores, reflecting an investment of more than $8 million. The Marché Central store in Montreal and the stores in Brossard, Rosemere and Quebec City have been overhauled. These follow the first such renovation, which RONA undertook with the Réno-Dépôt store in Gatineau last February."Réno-Dépôt is well-loved by people in Quebec, and we're always working to find ways to innovate, to meet the ever-changing needs of our customers," said Pierre Dandoy, RONA's executive vice-president, big-box stores, in a prepared release. There are 16 Réno-Dépôt stores in Quebec. The four newly renovated stores were updated to reflect the new Réno-Dépôt concept. Emphasis is placed on competitive prices, a broad range of products, detailed selections within each product category, and fast, efficient shopping. Inside, the selection of products has been upgraded and enlarged with improved signage. The location of products in the store has been retooled to facilitate easier shopping. The space is laid out around a widened central aisle, where fast-moving products are displayed and highlighted. This power aisle branches out into more open aisles and in-store boutiques featuring products for home decoration and finishing, including flooring, doors and windows, kitchens, bathrooms, paint, and interior decoration. There's also a new boutique for storage products. At the centre of the store is the Project Area (L'Espace Projet), a consulting area where consumers can meet with experienced staff advisors, called Project Guides, to discuss their home renovation projects. This program, inaugurated at the Gatineau store, enables customers to get advice on product selection and installation, including getting estimates, setting up appointments, and ensuring satisfactory results. Project Guides can also help out with financing options for any project with customers.
INDIANAPOLIS , IN — Maurice Chevalier, owner of Morinville Home Hardware in Morinville, AB, has been named Young Retailer of the Year. The 2008 Young Retailer of the Year program, which is coordinated by the North American Retail Hardware Association, recognizes outstanding achievement by hardware retailers age 35 and younger.Chevalier, who won in the over $2 million in sales category, didn't start his retailing career in hardware. In 2001, he and his wife, Elizabeth, took ownership of the Bumper to Bumper auto parts franchise his father had owned. After talking with Home Hardware, he built his new store right next door. While Chevalier was starting out with a customer base of male shoppers, he also wanted to create a strong niche in home décor products to attract more female customers. He then added a lawn and garden department, which posted a 50% sales growth in its second year. Overall, in 2006, Chevalier's store posted a 38% increase in sales over the previous year, which was a 110% sales increase from his first full year in business. This year, he opened the town's first furniture store. In the next two years, he plans to expand his current building by 3,000 square feet. Aware that his employees are the key to the store's success, Chevalier continually works toward open communication among staff and gives them a number of perqs, including cash bonuses for completing training programs, a staff discount on merchandise, and a full benefit program that includes a retirement savings plan with matching fund opportunities. Chevalier is also active in the community, supporting the Knights of Columbus and local community efforts. In 2006, he received the Small Business Award of Distinction from the local Chamber of Commerce. The year prior, he received the Chamber's Triple Bottom-Line Award for his exemplary business practices and commitment to the community. (Chevalier and the rest of this year's winners will be special guests at NRHA's 2008 National Convention, July 28-30 at the Hyatt Regency Monterey Resort in Monterey, CA.)
Industrial Thermo Polymers Limited is one of North America's largest polyethylene foam profile extrusion operations, producing a broad range of retail and commercial products. We have an immediate opening for a

NORTH AMERICAN SALES MANAGER

to develop our U.S. and Canadian market. The successful candidate will have a minimum of 3 years experience in Consumer Goods or the Food Service Industry and will have acquired exceptional business development skills. A minimum of community college is required. Travel throughout North America will be necessary.

Duties will include sales and marketing strategy development, market analysis, trade show participation, lead follow up, and customer presentation and follow up. Industrial Thermo Polymers offers competitive wages and a benefit package and we are an equal opportunity employer. Interested applicants should fax or email their resume to: Industrial Thermo Polymers Limited Brampton , ON Attention: Human Resources (905) 846-0363 akelly@tundrafoam.com We thank all applicants for their response however only those selected for an interview will be contacted. No phone calls please. ______________________________________________________________________
Cubbon Building Centre (Home Hardware) President

Cubbon Building Centre is a highly successful and profitable five store chain of Home Hardware building centres in BC, Alberta and the Yukon The President is accountable to the Board and is responsible for providing effective and dynamic leadership and direction to all aspects of Cubbon Building Centres Ltd. The President ensures that the organization's strategic and operating objectives are achieved, provides leadership to the management team, and is accountable for exceptional results in a very competitive retail environment. As the ideal candidate, you will bring demonstrated senior management success with a geographically dispersed multi-unit retailer with annual sales in excess of $100-million. An enthusiastic leader and coach, you will bring outstanding business acumen combined with a strong customer service orientation. For more information please contact Lorraine Scrimshaw at 506-388-1848.
______________________________________________________________________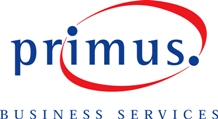 Primus Business Services , a division of Primus Telecommunications Canada Inc. offers exceptional communication solutions – including voice, data and hosting services to over 45,000 small, medium and large enterprise organizations and is at the forefront of telecommunications in the Canadian marketplace.

To broaden its data centre footprint in Canada and to meet increasing customer demand for colocation and managed services, Primus Business Services recently expanded its Internet Data Centre Operations in Toronto and Ottawa. In addition to these new centres, Primus Business Services has opened a Data Centre in London, Ontario – a result of our commitment to servicing the needs of our existing clients in this area. Currently we are offering tours through our new state-of-the-art facility in London. If you are interested in a private tour please visit: www.primus.ca/london-event.
Resumés
Andy Moncrieff
has a proven sales record with key national accounts and their independent dealers in the hardware, building materials, and paint industries and superior business development skills.
Click here to download Andy's Resumé
Marketplace
Sell your company - or buy one - with HARDLINES Classifieds! Do your executive search, find new lines or get new reps in the HARDLINES Marketplace. Only $2.75 per word for three weeks in the classifieds. To place your ad, call Barb Hills at 416-489-3396 or email: barb@hardlines.ca
More Information
To ensure you receive your HARDLINES newsletter each week, please add bev@HARDLINES.ca to your address book.

Did your email system make this newsletter unreadable? You can read it online instead. call us to find out how.

Publishing Details: HARDLINES is published weekly (except monthly in December and August) by HARDLINES Inc. 360 Dupont Street Toronto, Ontario, Canada M5R 1V 9 © 2008 by HARDLINES Inc. HARDLINES™ the electronic newsletter www.HARDLINES.ca ; Phone: 416.489.3396; Fax: 416.489.6154 Michael McLarney - President - mike@HARDLINES.ca Beverly Allen, Publisher - bev@HARDLINES.ca Brady Peever - Circulation Manager - brady@HARDLINES.ca Barb Hills - Sales Manager - barb@HARDLINES.ca The HARDLINES "Fair Play" Policy:Reproduction in whole or in part is very uncool and strictly forbidden and really and truly against the law. So please, play fair! Call for information on multiple subscriptions or a site license for your company. We do want as many people as possible to read HARDLINES each week - but let us handle your internal routing from this end! Subscription:$285 (Canadian subscribers add $14.25 GST = $299.25 per year/ GST #13987 0398 RT).Secondary subscriptions at the same office are only $46 (Canadian subscribers add $2.30 GST = $48.30).Ask about our reduced rate for branch offices.You can pay online by VISA/MC/AMEX at our secure website or send us money. Please make cheque payable to HARDLINES.
COMPANIES IN THE NEWS
TORONTO — Home Hardware's celebrity kitchen experts, "The Cooking Ladies", Phyllis Hinz and Lamont Mackay, are currently on a road tour from Orillia, ON to Osoyoos, BC, that will make 30 stops between May 1 and Aug. 12, 2008. Covering some 14,000 km in their signature 40-foot custom motor home, they will make special appearances at Home Hardware stores along the way.TEMISCAMING , QC — Forestry products company Tembec has extended a series of shutdowns at its sawmills located in Elko and Canal Flats, BC, which will be closed during the weeks of July 28 and Aug. 4. Four sawmills and one value-added facility in Eastern Canada are being idled indefinitely, and nine other facilities — six in Eastern Canada and three sites in British Columbia, are either taking periodic downtime or running at reduced rates. MISSISSAUGA , ON — Wal-Mart Canada has hired J. Walter Thompson as its advertising agency of record for English Canada. J. Walter Thompson replaces Publicis. Allard-Johnson remains the company's agency of record for Quebec. LAKE FOREST , IL — W.W. Grainger Inc. has revealed that it will open up a branch in Panama this summer, and increase its presence in Mexico, as part of an effort to expand into Central America. In Canada, the company is looking to add outlets of its Acklands-Grainger business in Eastern Canada. PARAGOULD , AZ — An Ace dealer here was the victim of thieves who broke into his store and stole almost $600 worth of copper fittings and valves. Escalating metal prices appear to be the cause of a growing number of similar thefts from stores and construction sites, both in the U.S. and in Canada.
People on the Move
Stewart Mathie has joined UPM Marketing Inc. as general manager, effective June 1. He will be work out of the company's Markham, ON facility. UPM supplies energy conservation, monitoring and home comfort products. smathie@upm-marketing.com (905-305-0537)After 18 years, Jim Birchall has left Black & Decker Canada to join TTI as that company's agency of record, in the role of director of advertising and PR. "Our vision is to make Milwaukee number-one in the marketplace in three years," he tells HARDLINES. (905-338-7600)
Economic Indicators
After a decrease in February, retailers saw their sales remain relatively stable in March, edging up 0.1% to an estimated $35.5 billion. Sales by building and outdoor home supplies stores were down 0.5% from February to March, but actually up 3.3% over March 2007. Home centres and hardware stores were similarly impacted by the late spring, with sales from February to March down 0.1%, but up 4.2% from the same month a year ago. Thanks to the strong rise in January, overall retail sales in the first quarter were actually up 1.8%. (Stats Canada)The Consumer Price Index rose 1.7% between April 2007 and April 2008, up from the 1.4% increase in March. This was the first acceleration of the all-items index since November 2007. Consumer prices accelerated for the first time in five months in April in the wake of higher gasoline prices and fewer incentives on passenger vehicles. (Stats Canada) The Composite Index rose 0.1% in April after remaining flat in March. Household demand was sustained by further gains in spending on durable goods, although housing suffered its seventh straight decline, as housing starts retreated sharply in April. (Stats Canada) Wholesalers reported a modest rebound in March, as sales increased by an estimated 0.6% to $42.7 billion, following a 2.1% decline in February. The increase was helped by higher deliveries of building supplies and machinery and electronic equipment. (Stats Canada)
NOTED… Green home building expected to double
NEW YORK — The residential green building market in the U.S. is expected to be worth $12 billion-$20 billion this year. According to research by McGraw-Hill Construction, that figure is expected to more than double by 2012 to $40 billion-$70 billion, representing 12%-20% of the market.The study determined that green homes are becoming very marketable, as 40% of builders said green building helps them market their homes in a down market. Quality has emerged in this down market as the number-one reason for building green. Previously, builders were motivated by energy cost savings of green homes and by "doing the right thing", which was still the number-two reason this year.
Register Now for the 13th Annual Hardlines Executive Conference
October 23 -24, 2008 in Toronto at the Renaissance Toronto Airport Hotel & Conference Centre. Register now for the Early Bird price and get Coffee with Yves Gagnon, President of Group BMR; Greg Hicks, COO of TSC Stores; Ray Griffith, CEO & President, Ace Hardware. view the conference webpage here!
Did you know about these other products from Hardlines?
Hardlines Retail Report
Hardlines Webinars
Hardlines Annual Conference
Hardlines Hot Product Showcase
Hardlines TV
Free daily news updates