In This Issue
"Is it quicker to Montreal or by bus?" — Children's word play 
Home Depot to close stores, scale back growth
ATLANTA — Home Depot has announced that it will close 15 stores over the next six weeks, a first for the 30-year-old company. It will take pretax charges totaling more than $600 million to cover costs related to pulling back on its expansion plans and closing the 15 underperforming stores.

Home Depot intends to open 55 stores this year, of which 36 are in the United 11 openings are planned for Canada. However, its net increase in square footage will only be 1.5%, and the retailer has taken 50 locations out of its new-store pipeline – among them, locations that have been under consideration for up to a decade. About $400 million of its pretax charge is related to this decision. "By building fewer stores, in the best locations, and making sure our existing stores are profitable, our company will be in a much stronger competitive position," said Frank Blake, Home Depot's CEO, in a prepared statement. Home Depot is reducing its total capital spending this year by 36%, to $2.3 billion, from 2007 levels. Spending for new stores is also being reduced by $1 billion over the next three years. To cover the costs related to this pullback, Home Depot will take a pretax charge of $586 million, $547 million of which will be realized in the first quarter of 2008. The company is also taking a charge of $186 million as a result of store closings and impairments, which will include inventory markdowns of $11 million and severance of $8 million. The announced closings will affect 1,300 employees. Those stores are located in East Fort Wayne and Marion, IN; Frankfort, KY; Opelousas, LA; Cottage Grove, MN; East Brunswick and Saddle Brook, NJ; Rome, NY; Bismarck, ND; Findlay and Lima, OH; Brattleboro, VT; and Beaver Dam, Fond du Lac, and northwest Milwaukee, WI. Surprisingly, none of these stores is in markets most affected by the economic downturn, namely Southern California, Florida, or Arizona (Phoenix). The East Brunswick, NJ store at one time was a test site for the Villager's Hardware format, Home Depot's attempt to diversify its portfolio with smaller stores that carried a convenience assortment. The Villager's experiment never got past the testing stage, but could be seen as a rehearsal for the development of Home Depot's urban neighborhood store concept.
Home Depot suppliers asked to help with store closings
ATLANTA — The announcement that Home Depot will close stores for the first time in its 30-year history will require assistance from vendors to manage inventories during the closeouts.A letter to suppliers from Craig Menear, executive vice-president of merchandising for

Home Depot, explains that the 15 stores being shuttered will go through "a liquidation phase to last approximately six weeks". The stores should be closed to the public by mid-June. In the letter, Menear asks vendors to continue shipping all Special Orders to the stores in question during the coming weeks, but not to accept any new purchase orders from the stores. He further asks that they continue to process Returns to Vendor from those stores.
TruServ Canada banks on hardware segment for growth
WINNIPEG — With the addition of eight new stores, 11 renovations of existing stores and 12 dealer-to-dealer transactions of existing businesses in 2007, TruServ Canada's support of the independent remains brisk – especially on the hardware side of its business, which was up 6% last year.

Bill Morrison, president and CEO of the western-based wholesale hardware distributor, anticipates a healthy year ahead, as well. Although Central Canada is bracing for a slowdown, TruServ's dealer base, which is strongest in the still-booming West, expects another five dealer-to-dealers transactions and 18 new stores in 2008. Support of existing stores will continue, as well, with 22 renovations already on the books. However, the wholesaler is not without its challenges. About 25% of its volume goes to its V&S stores, which operate a junior department store format in small towns throughout Canada. That format is under siege from Wal-Mart, and the stores are rapidly disappearing, which in turn has had an impact on TruServ's year-end. "Strong hardware sales were offset by the impacts on general merchandise as the big box continued to affect that business," said Morrison. The general merchandise segment was down 10-15%. Besides hardware, categories such as bath, plumbing and electrical, and lawn and garden all had encouraging increases, as well. Morrison points out some inherent advantages to the breadth of assortments and retail formats available through TruServ. Talking to the dealers at the morning meeting of the recent market here, he compared his company to RONA. He quoted RONA's recently announced initiatives, which include working on improving its supply chain. "We are already there," Morrison said, citing 98-99% fill rates on most items. Another RONA initiative he mentioned was the focus on the profitability of its corporate stores. "We are focusing on developing the profitability of our independent customers. "We are not answering to investors on Bay St. We answer to you," he concluded.
Vendors face challenges, opportunities with Lowe's Canada
TORONTO — Like its parent in Mooresville, NC, Lowe's Canada is dividing its merchandising loyalties between strong national brands and a quality assortment of private-label products. In both cases, vendors have an opportunity, says the Canadian division's president, Don Stallings.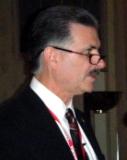 "Lowe's is a house of brands, and our customers expect to find those quality brands in our stores," he explained to an audience of vendors at the recent annual meeting of the Canadian Hardware and Housewares Manufacturers Association. His company, he said, will focus heavily on the repair and renovation market, which is better likely to survive a downturn in the economy – and a slowdown in new housing construction. To meet this anticipated need, Lowe's is seeking innovation from its vendors – in packaging, merchandising, and most importantly, in the products themselves. Many vendors felt that Lowe's initial programs here were largely with existing U.S. vendors, at the expense of domestic suppliers. The biggest exceptions to this were the LBM and commodity suppliers, while specialty suppliers and vendors offering a regional twist to their products also got their shot at shelf space. But Lowe's reliance on Canadian suppliers may in fact be higher than expected. With 900 vendors representing 40,000 SKUs, 10,000 of those products are new for Canada, while 15,000 are similar to lines in the U.S. Another 15,000 are identical to the U.S. mix. Even with these vendors, a lot of trial and error took place, says Stallings. Merchandising of products not commonly found on U.S. shelves required a lot of guesswork and re-imagining to get it right. High expectations come with the merchant's role at Lowe's Canada, he continued. "We expect our merchants to be tough, professional, and highly engaged in their product group."They are also expected to stay open to new ideas."
Classifieds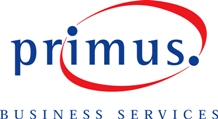 Primus Business Services , a division of Primus Telecommunications Canada Inc. offers exceptional communication solutions – including voice, data and hosting services to over 45,000 small, medium and large enterprise organizations and is at the forefront of telecommunications in the Canadian marketplace.

To broaden its data centre footprint in Canada and to meet increasing customer demand for colocation and managed services, Primus Business Services recently expanded its Internet Data Centre Operations in Toronto and Ottawa. In addition to these new centres, Primus Business Services has opened a Data Centre in London, Ontario – a result of our commitment to servicing the needs of our existing clients in this area. Currently we are offering tours through our new state-of-the-art facility in London. If you are interested in a private tour please visit: www.primus.ca/london-event.
As a new division to UFA, Spruceland Lumber is an Alberta owned retail operation. We have been in business in Fort McMurray since 2004. We are a leader in the retail hardware industry in Fort McMurray. We are fast paced business people looking for people who are willing to grow and learn along with us. Be part of our vibrant team.

STORE MANAGER

Position # HR08-119E You are critical to the success of Spruceland Lumber and have the responsibility of providing leadership and ensuring profi tability in all aspects of the business operation. We are looking for a dynamic, results-driven manager to take over this key position. You are responsible for all store operations, including maintenance of facilities, sales, inventory control, marketing, merchandising, cost containment, staffi ng and training. Qualifications: You have 6 to 10 years experience in retail management with a proven track record in growing market share and profi tability; a demonstrated ability in a leadership role with strong coaching capabilities; a strong business acumen, an ability to develop specific business plans; a customer service focus; a strong analytical and problem solving skills; and excellent computer skills using Microsoft Office packages and database software. We offer great advancement opportunities throughout UFA with a competitive salary, benefi ts and performance based rewards. Interested? Please reply via email, fax or in person, quoting the position #, to: Bob Schell 403-912-0656 Marilyn Kanobel 780-468-1448 Human Resources UFA Co-operative Limited 6510 - 20 Street Edmonton, AB T6P 1Z2 work@ufa.com
Wake up with the sunrise over Georgian Bay!
75 ft. frontage with hard-to-find water-side outbuilding. This lovely 2+1 bedroom home features 1200 square feet of living space.  2 bedrooms + small bed/den, 2 bathrooms (with heated floor); open concept style kitchen, dining and living room. Amenities include airtight fireplace, laundry room and entrance hall. Garage with bunkie sits right on the Bruce Trail and offers a breathtaking view of Georgian Bay and Lion's Head Cliffs. This year-round home has been lovingly maintained and updated: 1988:   Major renovation, new kitchen, bathrooms (by Vandolder's), new doors, windows, insulation and drywall.  House rewired with 200 amp service.  New furnace, new airtight stove with s/s chimney liner, new plumbing and central vacuum. 2003:  New septic system 2004:  New well, insulated waterline with "heatline" 2006:  Garage roof re-shingled, (25 yr.) House Lot size:  75' approx. x 200' approx. Water Lot size:  75' approx. x 70' approx. ( 24'x24' approx.- double garage including bunkie) For sale: $485,000

Click here for more information
Sell your company - or buy one - with HARDLINES Classifieds! Do your executive search, find new lines or get new reps in the HARDLINES Marketplace. Only $2.75 per word for three weeks in the classifieds. To place your ad, call Brady Peever at 416-489-3396 or email: brady@hardlines.ca
To ensure you receive your HARDLINES newsletter each week, please add admin@HARDLINES.ca to your address book.

Did your email system make this newsletter unreadable? You can read it online instead . Publishing Details:HARDLINES is published weekly (except monthly in December and August) by HARDLINES Inc. 360 Dupont Street Toronto, Ontario, Canada M5R 1V9 © 2008 by HARDLINES Inc. HARDLINES™ the electronic newsletter www.HARDLINES.ca ; Phone: 416.489.3396; Fax: 416.489.6154 Michael McLarney - President - mike@HARDLINES.ca Beverly Allen, Publisher - bev@HARDLINES.ca Brady Peever - Circulation Manager - brady@HARDLINES.ca Barb Hills - Sales Manager - barb@HARDLINES.ca

The HARDLINES "Fair Play" Policy:

Reproduction in whole or in part is very uncool and strictly forbidden and really and truly against the law. So please, play fair!

Call for information on multiple subscriptions or a site license for your company. We do want as many people as possible to read HARDLINES each week - but let us handle your internal routing from this end! Subscription:

$285 (Canadian subscribers add $14.25 GST = $299.25 per year/ GST #13987 0398 RT).

Secondary subscriptions at the same office are only $46 (Canadian subscribers add $2.30 GST = $48.30).

Ask about our reduced rate for branch offices.

You can pay online by VISA/MC/AMEX at our secure website or send us money. Please make cheque payable to HARDLINES.
COMPANIES IN THE NEWS
SACRAMENTO, CA — The Placer County Air Pollution District has contributed $10,000 to help Ace Hardware, the dealer-owned co-op, fund more testing of hydrogen fuel cell-powered vehicles at its distribution center here. In February, the co-op replaced six of the warehouse's 41 electric pallet trucks with vehicles using fuel cell technology. A hydrogen fuel cell operates safely, cleanly and efficiently, generating clean water as its by-product.TAYLOR, MI — The plummeting housing market and flagging consumer confidence impacted Masco Corp.'s first-quarter results. The company reported a 13% decline in net sales from continuing operations for the first quarter, to $2.4 billion. North American sales declined by 16%, while international sales actually improved by 1% . Income from continuing operations was $24 million, vs. $137 million in the first quarter of 2007. CHICAGO — W.W. Grainger has authorized the repurchase of up to an additional 10 million shares of the company's outstanding common stock. Since 1984, Grainger has returned more than $2.7 billion to shareholders by repurchasing more than 59 million shares of stock on a split-adjusted basis, reducing the number of shares outstanding by more than 31%. TOWSON, MD — Black & Decker's profits for the first quarter fell dramatically, to $67.4 million, from $108.1 million a year earlier. Excluding an $18.3 million pre-tax restructuring charge, net earnings for the first quarter were $79.6 million. Sales were down by 5.2%, to $1.5 billion. CHICAGO — The U.S. Environmental Protection Agency has ordered Scotts to pull some of its Miracle-Gro products from distribution, and has turned to the major retailers that carry the product, including Home Depot, to do the same. The products in question are "Miracle-Gro Shake 'n Feed All Purpose Plant Food Plus Weed Preventer" and pesticide products identified by an invalid "EPA registration number" on the package. TAYLOR, MI — Masco Corp. has sold its The Heating Group for a price of approximately $155 million to an affiliate of Vaessen Industries.  The Heating Group, based in Europe, which has been included in discontinued operations in the first quarter of 2008, consists of Vasco, a manufacturer of designer radiators, and Brugman International and Superia Radiatoren, which manufacture steel panel radiators.  Combined 2007 net sales of The Heating Group were approximately $177 million. VALENCIA, CA — Norcross Safety Products L.L.C., parent of North Safety Products, a manufacturer of personal protective equipment, has purchased Swift First Aid, a leading provider of first aid products. Also, Honeywell and Odyssey Partners have signed a definitive agreement for the acquisition of Norcross. North Safety Products supplies a full range of personal protective equipment, including respiratory, hand, protective footwear and clothing. Global headquarters are in Cranston, RI.
People on the Move
J.F. Pelletier has joined Graham & Brown Wallcoverings as a national account manager. Most recently with Promotion Network Inc., Pelletier has also held previous sales positions at Pergo Inc., Polyair and Sico Paints. He will work with several large national retailers with whom Graham & Brown currently sells wallpaper and canvas art.Euramax Canada Inc. (formerly GSW Building Products) has promoted Gord McCusker to the position of business manager, Canada. When Euramax acquired GSW, it added its vinyl gutter systems and railing to its product portfolio and provided a distribution network in Canada to expand the company's Canadian business. Euramax Canada has also added aluminum, galvanized and copper roof drainage systems, roof and drip edges, soffit and fascia, trim coil, flashing, corner beads, area walls/covers and grates, plus DrySnap a new under-deck rain carrying system, in addition to a number of other complementary products. True Value Hardware has named Mike Clark as it new senior vice-president and chief merchandising officer, effective May 19. Clark comes from Sears, where he spent 25 years. Most recently, he was vice-president and general merchandise manager for Orchard Supply Hardware, the California-based chain of 85 large hardware stores, which Sears acquired in 1996.
Economic Indicators
Economic activity, measured by gross domestic product, declined 0.2% in February, continuing at a much lower pace than in the first half of 2007. Wholesale trade and manufacturing accounted for most of the decrease. The retail trade sector fell 0.6%. Other notable declines were recorded in oil and gas extraction and exploration, as well as in the transportation and financial sectors. However, construction activity was up 0.2% in February, above January's pace, thanks largely to apartment construction. (Stats Canada)
NOTED…
A survey conducted by Leger Marketing, on behalf of Weber-Stephen, reveals that the number-one favourite food for the barbecue is the hamburger, chosen by 89% of respondents. Chicken took second place, chosen by 85%, and steak ranked third with 78%.