In This Issue:
"Decision making is the specific executive task." —Peter Drucker (American business philosopher and author, 1909-2005)
Our Holiday publishing Schedule: Hardlines will publish once in December, as we always do. You'll get your issue next week, Nov. 30, then again on Dec. 14. There will be no issues on Dec. 7, 21 or 28. However, the World Headquarters remains open until at least Dec. 23.
Despite lower results, retail giants find optimism
ATLANTA & MOORESVILLE, N.C. — The industry's two largest home-improvement dealers, The Home Depot and Lowe's Cos., continue to gain market share, even as their quarterly revenue and profit were dragged down by a recession that is forcing consumers to limit their purchases to less-expensive essentials.Lowe's announced that overall sales fell 3% for the quarter, to $11.37 billion, while same-store sales fell 7.5%. Overall, Lowe's posted a 30% drop in quarterly profit, citing the drop-off of consumers starting big-ticket renovations. Total sales for the fourth quarter are expected to be flat and the company predicts that same-store sales would fall 2%-6% in the fourth quarter. Home Depot reported negative third-quarter results as well, as overall sales declined 3% and same-store sales fell 6.9%. Net income was $689 million for the quarter, a drop of 8/.9%, and revenue fell 8% to $16.36 billion. The company said declines in the average checkout receipt eased slightly in the quarter, falling 7.1% to $51.89, compared with 8.2% for the year-to-date. The company stuck to its forecast of a sales decline of 9%. The good news for both companies has been that their percentage declines in sales from stores open a year or more have been getting smaller. Officers from both companies also emphasized to analysts and investors this week that they continue to streamline their operations and reduce their expenses with an eye towards some uptick in business next year.

Top.
RONA seeks growth through launch of paint banner
MONTREAL — With the recent unveiling of its new deco-renovation concept, RONA is gambling on the viability of a specialty store format to generate renewed growth for the company.But that gamble, which departs from RONA's general hardware and building material model, may well pay off, as it focuses on one of any hardware dealer's most profitable departments, and targets its most important décor customer — the female. Three new stores in the Montreal area, in St-Leonard (8,000 sq. ft.), Vaudreuil (10,000 sq. ft.) and Rosemère (10,000 sq. ft.), offer what RONA claims is the first concept of its kind to provide a retail solution to three customer groups — consumers, designers and professional painters — under one roof. The stores offer competitively priced paint, wallpaper and accessories. But the offering goes beyond a traditional paint store by carrying mouldings, floor coverings and window treatments. In addition, a whole range of services, including design and decoration consulting, is also available.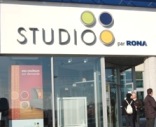 The new stores required an investment of $1.5 million each and are the first in a series of planned openings in Quebec for 2010. The store in Saint-Léonard has applied for LEED certification and served as the reference model for the two other renovated stores and the future STUDIO stores. "The launch of STUDIO by RONA is a strategic moment in RONA's development," says RONA president and CEO Robert Dutton. "It marks the transition between two phases of our 2008-2011 development plan, phase one, optimization, and phase two, renewed growth. "Launching the STUDIO puts growth back in its rightful place in our development strategy." At the heart of the new store is its colour centre, dedicated to colour consultation, selection and creation. Here, customers have access to an array of large-size colour swatches, with a selection of 800 colours specially chosen for RONA. By January 2010, the system will also feature an exclusive colour software program that can create specific colours. The stores will be part of RONA's paint recovery program, as well, which lets consumers bring back their leftover paint. "STUDIO isn't about brand, it's about colour," says Normand Dumont, RONA executive vice-president of merchandising. "With STUDIO, we expect to consolidate our leadership and increase our share of the dynamic interior designer and professional painter market." The Canadian Paint and Coating Association estimates the size of the Canadian paint market at $2 billion.
Taiga's results impacted by DC closure and sluggish market
BURNABY, B.C. — Taiga Building Products Ltd. had net earnings for the second quarter of $3.4 million, up from $3.2 million from the same period a year earlier, on sales that were down by 17.1% to $26.4 million, from $31.0 million in the second quarter of the prior fiscal year. That drop was attributed primarily to declining demand in new home construction. Sales weakness was offset by reduced selling and admin costs as management continued its cost reduction program. Also, income tax related expenses were lower compared to the prior year.On the other hand, distribution expenses were higher due to a non-cash charge of $1.1 million, as the company consolidated its warehouse operations in the Greater Toronto Area by closing a warehouse in Brampton and moving its operation into a warehouse in Milton, Ont. Net earnings for the six-month period were $10.0 million, an increase from $7.3 million. Earnings improvements were attributable to cost reductions and foreign exchange gains. Sales, however, were down by 17.3% to $507.3 million for the year to date from $613.4 million.
Sales and Marketing Coordinator

Wells Lamont Retail, Inc is a leading distributor of quality work and garden gloves to the retail environment. Corporate headquarters are located in the Chicago, Illinois area, though this position will be home based in the Canadian GTA.

Reporting to the Vice-President of Sales and Marketing (Canada), the Sales/Marketing Coordinator is responsible for supporting a broad range of sales and marketing activities and creating goodwill for WLR's products and services in the Canadian marketplace. Responsibilities include: review, analyze and update market data (spec sheets-price lists, collateral material, etc); liaison between customers, prospects, suppliers, sales and other internal personnel; create customer/product presentations and forecasts; communicates creation of new items and product info. to sales (product images, pricing, UPC's, carton dimensions, etc.); prepare monthly reports, charts, internal systems documents; and coordinate trade shows.
Ideal candidates will have solid self-management skills, excellent verbal (phone) and written communication skills, ability to multi-task-organize- prioritize to meet deadlines, customer service oriented and proficient problem solver. At least 3-5 years in a sales/or marketing support role (bachelors degree preferred). Exposure to retail products in a mfr or distribution environment helpful. Computer literacy using PowerPoint, Excel and Word software programs.
We offer a competitive salary and benefits package. For consideration, please send resume (with salary history) to dwaltmire@wellslamontretail.com. Only local candidates will be considered. Telephone calls will not be accepted.  

Roxul Inc.  is a leading North American manufacturer and marketer of planet-friendly insulation made from natural stone and recycled material. Headquartered in Milton, ON, with production facilities located in Milton and Grand Forks, BC, we are a subsidiary of Rockwool International. Roxul's fire-resistant, stone wool insulation products are used in residential, commercial, and industrial applications to save energy, lower emissions, and provide added safety. We are currently seeking a talented, energetic individual with drive and determination to join our team in Trois-Rivières as a: Quebec Residential Sales Representative – Bilingual You are a well organized, self-motivated individual with a persuasive and professional approach to sales. A proven selling ability, strong knowledge of the retail business environment, and an appropriate education and background are required. Building materials experience and confidence selling to lumberyards would be definite assets. You are bilingual in English and French, both spoken and written. We offer a dynamic environment with significant growth potential and have an excellent benefit and remuneration package. If you are interested, please apply in English, to: Human Resources ROXUL Inc. 420 Bronte Street, Suite 105 Milton, Ontario L9T 3H3 fax: (905) 878-8077 e-mail: jobs@roxul.com We thank all applicants; however, only those selected for an interview will be contacted.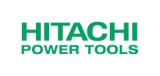 Hitachi Power Tools is seeking a Junior National Account Executive based in Mississauga.
The successful candidate will possess:
A minimum of 3 years experience in a territory sales role

Strong organizational skills with ability to plan and manage territory

Strong communication, presentation and business relationship building skills

A self-starter with ability to work both independently and as part of a team

Knowledge of trades (i.e. construction, electrical, woodworking) an asset
Please visit our website at www.hitachipowertools.ca/en/CompProfile/Careers
for more details. If interested please forward your resume and cover letter to melissaf@hitachi-powertools.com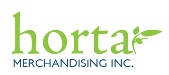 COMPANY IS SEEKING NEW LINES IN ONTARIO

Horta has over 8 years of in-store experience delivering full-service vendor managed inventory programs for several live goods vendors selling to a major home improvement retailer. Team of seasoned reps able to drive sales and execute at –retail merchandising programs tailored to your needs. Year-round market coverage or special project focus for gardening lines or any other category. Contact Deb Ondejko at debbieo@horta.ca to explore how this team of professionals can assist your company with its in-store presence.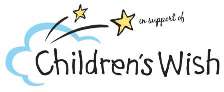 Have you organized yourself for sending Holiday Cards to your valued customers yet?
We can help!
Email us at clientuniteinc@rogers.com  for more information.
INVITATION FOR OFFERS BUILDING CENTRE

WESTLOCK , AB

Alger & Associates Inc. in its capacity as Receiver of the property, assets and undertakings of Melvax Holdings Corp. which operated as Rona Westlock and previously as a Home Hardware Building Centre (the "Company") invites written offers to purchase the business and operating assets of the Company.

The Company's assets consist of inventory, store fixtures and equipment; rolling stock, land and building and the potential ability to operate as a dealer owned Home Building Centre or Rona. For further information or to obtain an information package, please contact Ray Leblanc (rleblanc@alger.ca) or Ron Nordstrom (rnordstrom@alger.ca), by telephone at 780.414.1133 or refer to our website at www.alger.ca Written offers must be submitted to our office by 12:00 noon MDT, Monday, December 7, 2009. The Receiver reserves the right to enter into agreements for sale prior to December 7, 2009. The highest or any offer will not necessarily be accepted.

Alger & Associates Inc. 312 Capital Place 9707 - 110 Street Edmonton , Alberta T5K 2L9

Tel. 780.414.1133 Fax. 780.413.9666
Moen (Buy it for looks. Buy it for life™) sets the standard for high quality, fashion oriented kitchen and bath fixtures and accessories. As a Sales & Service Representative, you'll provide legendary service to valued retail box store customers and independents in a territory encompassing the eastern GTA north to Barrie, east to Peterborough and south to Lake Ontario. You'll conduct PK sessions, merchandising duties including resets, ordering, selling through overages, marketing and promo programs and managing RTV's in addition to developing new opportunities. You've been in a similar role for 2+ years and have the enthusiasm, motivation and sales expertise…the company will in turn supply a great team to work with, in addition to a stellar reputation and all of the tools to make your job efficient including company vehicle, Blackberry and more. Familiarity with home improvement, mass retailers and independents combined your comfort level using technology tools are required. Internal career growth is also a distinct possibility. To explore this opportunity in complete confidence, please contact Wolf Gugler (888-848-3006), apply online at http://www.wolfgugler.com/opportunities or email your resume to resumes@wolfgugler.com. Wolf Gugler & Associates Limited, www.wolfgugler.com. Retailer and Supplier Executive Search and selection. Offices in Canada and the U.S.

BILINGUAL SALES REPRESENTATIVE
Leading Toronto-based manufacturer of Lawn & Garden and Construction related products is seeking a fluently bilingual (English/French) sales representative. Toronto based position with responsibilities for sales to existing clients in the GTA and Eastern Ontario as well as new business development.
Key competencies required are self-starter requiring a minimum of supervision, good analytical skills, team player. This position requires an outgoing and motivated sales professional with minimum of 3-5 years experience in the Lawn & Garden/Construction or related industry. Relevant post secondary education and proficiency in Microsoft Office applications required. Must be able to travel as required with occasional out of town trips and work flexible hours including some weekends. Competitive salary plus commission, benefit package, kilometer allowance. Please submit your résumé via email to: Black Eagle Executive Search c/o Richard Simms at
rsimms@blackeagle.ca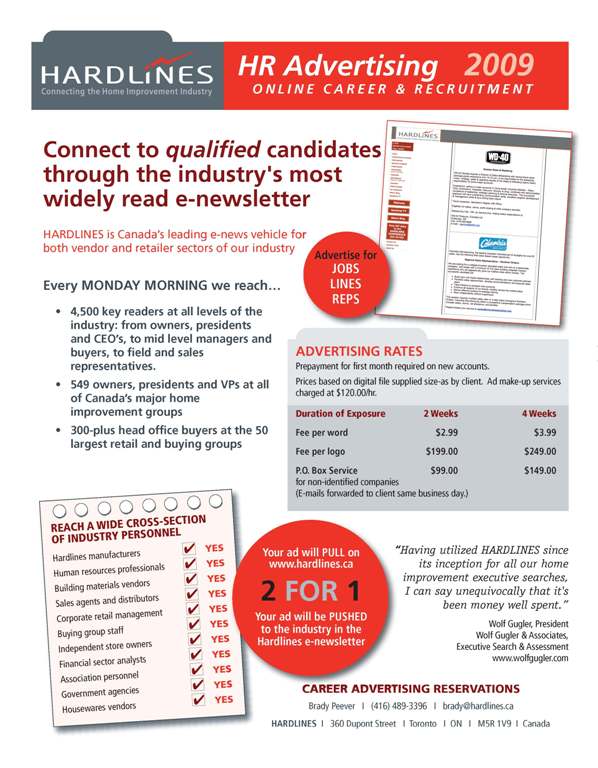 To place an ad in our classified section click here or call 416—489—3396
Results oriented sales professional with a strong record of achievement in strategic and tactical roles.
Seasoned Sales veteran. Experienced, dealing with established and new manufacturers introducing new products to key retailers in the Canadian market.
Leadership, sales and communication skills, seeking a challenging and results—oriented environment.
A creative, strategic thinking and results oriented Sales Professional.
Know someone who is between jobs? We will send a complimentary subscription to anyone who is seeking a job. We also offer a free Online Resumé Service. Ask them to call or email us here at the World Headquarters. (And why not tell your HR department about this service!) Email Brady for more info. —Beverly
Marketplace
Sell your company — or buy one — with HARDLINES Classifieds! Do your executive search, find new lines or get new reps in the HARDLINES Marketplace. Only $2.75 per word for three weeks in the classifieds. To place your ad, call Brady Peever at 416—489—3396 or email: brady@hardlines.ca
To ensure you receive your HARDLINES newsletter each week, please add bev@HARDLINES.ca to your address book.

Did your email system make this newsletter unreadable? You can read it online instead. call us to find out how.

Publishing Details: HARDLINES is published weekly (except monthly in December and August) by HARDLINES Inc. 360 Dupont Street Toronto, Ontario, Canada M5R 1V 9 © 2009 by HARDLINES Inc. HARDLINES™ the electronic newsletter www.HARDLINES.ca Phone: 416.489.3396; Fax: 416.489.6154 Michael McLarney — Editor & President — mike@HARDLINES.ca Beverly Allen, Publisher — bev@HARDLINES.ca Brady Peever — Client Services Manager — brady@HARDLINES.ca Chiaki Nemoto — Accounting — chiaki@HARDLINES.ca The HARDLINES "Fair Play" Policy:Reproduction in whole or in part is very uncool and strictly forbidden and really and truly against the law. So please, play fair! Call for information on multiple subscriptions or a site license for your company. We do want as many people as possible to read HARDLINES each week — but let us handle your internal routing from this end! Subscription:$299 (Canadian subscribers add $14.86 GST = $315.21 per year/ GST #13987 0398 RT).Secondary subscriptions at the same office are only $48.75 (Canadian subscribers add $2.44 GST = $51.19).Ask about our reduced rate for branch offices.You can pay online by VISA/MC/AMEX at our secure website or send us money. Please make cheque payable to HARDLINES.

DID YOU KNOW…?
…that the market share and sales and market share of every retail banner in the country is now available from Hardlines? The Hardlines Market Share Report is now available. Click here for more info and to get your copy now! —Michael

NEWS IN BRIEF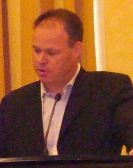 TORONTO — Ken Jenkins, president of Castle Building Centres Group Ltd., says that the people his group works with are dealers who have taken the risk with their business and succeeded. "I look at the risk taker, the innovator." Jenkins was speaking to a group of vendors and retailers at the latest
Hardlines
Executive Breakfast, held last week. He further explained how Castle is recruiting independents from the traditional retail sector, but also finding innovators from the commercial and specialty channels who fit with Castle's independent model.
(A full report on Jenkins' amazing presentation in the next equally amazing issue of Hardlines!—Michael)
CALGARY — The latest results from Superior Plus reflect the performance of its Construction Products Distribution business, which includes Winroc and Allroc. EBITDA from all operations were $7.1 million in the third quarter, a decrease of $1.0 million, and $11.9 million year-to-date, a decrease of $12.0 million. Gross profits in the third quarter and year-to-date 2009 were $26.9 million and $75.6 million, a decrease of $8.3 million and $24.3 million, respectively due primarily to continued declines in drywall sales volumes, which fell 31% in the third quarter, and to a rapid deterioration of the residential and commercial construction activity. On Sept. 24, Superior completed its acquisition of a U.S. chain of commercial outlets, Specialty Products & Insulation Co., for CDN$141.8 million. TORONTO — Total revenues for Sears Canada Inc. in its third quarter ended Oct. 31 were down 9.2% to $1.31 billion from $1.44 billion. Same-store sales decreased 6.3%. Operating net earnings for the third quarter were $47.1 million, compared with $58.2 million in the third quarter last year. Operating EBITDA (earnings before interest, taxes, depreciation and amortization) was $103.7 million for the quarter compared to $115.5 million for the same period last year, a decrease of 10.2%. Total revenues for the 39-week period were $3.68 billion, down from $4.12 billion. Year-to-date same-store sales decreased 8.8%. OAK BROOK , Ill. — The dealer-owned co-op Ace Hardware generated $26.7 million in net income during the third quarter of 2009, or about $300,000 more than it did in the same period a year ago. During the three months, Ace's revenue was down 13.9% to $832.6 million. It added 24 stores to its membership and cancelled 43 others, ending the quarter with 4,511 stores in its distribution network. For the first nine months, Ace's sales were down 8.5% to $2.7 billion, and its net income was up 18% to $83.3 million. McCALLA, Ala. — The Home Depot continues to redirect the flow of products into its stores through its growing network of Rapid Deployment Centers, which can feed its stores quicker and allows the stores to cut down on their back-up inventory. Last week, the retailer opened its 11th RDC, a 657,000-square-foot facility in this town south of Jefferson County. The RDC opened with 179 employees and will service 150 of Home Depot's stores in the Southeast and Midwest. Home Depot officials have stated their company's intention to open a total of 20 RDCs that would have the capacity to service all of its U.S. stores. ATLANTA — In an effort to create a new revenue stream, Home Depot is selling sections of its stores' parking lots to other dealers, such as fast-food restaurants or auto parts stores, that potentially can draw customers from the giant home improvement dealer's warehouses. The
Atlanta Journal and Constitution
reports that most of the parcels being offered are at least one-half acre. A Home Depot typically sits on between 12 and 15 acres. A 140,000-square-foot-store would consume 3.2 acres, and other portions devoted to covered selling areas and receiving and loading might take up another half acre. The bulk of what's left is used for parking, and on most days much of that area is vacant.

U.S. housing starts take an unexpected dip
WASHINGTON — New-home construction in the U.S. stumbled in October, when starts declined from the previous month by 10.6% to a seasonally adjusted annualized rate of 529,000 units. Compared with the same month a year ago, October starts were down 30.7%, according to the U.S. Census Bureau. Single-family starts in October fell by 6.8% from September to an annualized rate of 476,000, and were down 10.9% year to year.Industry observers attributed the slower building pace to uncertainties about the impending expiration of the federal tax credit for first-time buyers, which a few weeks ago was extended to next April and broadened to include all buyers. Some analysts suggested that the decline in starts would be temporary, and that builders would continue to pull building permits, albeit at a slower rate. Total permits issued were down in October by 4%.
PEOPLE ON THE MOVE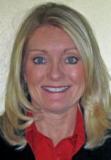 At Manchester Tank, Laura (Croft) Seibert has accepted the position of sales manager for the company's propane product line. She will be responsible for promoting Manchester's propane product line, and for managing and growing her territory, as well as developing new market opportunities. Previously, Seibert spent 10 years with Thompson Tanks as a territory sales representative in the Southeast and Midwest. She also spent eight years with Trinity Industries as a sales representative in the Midwest. (270-365-4465; lseibert@mantank.com)

ECONOMIC INDICATORS
The composite price index for non-residential building construction decreased 1.5% in the third quarter, compared with the previous quarter. The decline in the third quarter was mostly the result of heightened competitive conditions due to a weaker non-residential building construction market, most notably in Western Canada. Vancouver recorded the largest quarterly decrease (-4.4%) while Montréal had the only increase (+0.7%). Year-over-year, the composite price index for non-residential building construction was down 10.0%. (Stats Canada)Consumer prices rose 0.1% in October compared with October 2008, following a 0.9% decline in September. The rise in the Consumer Price Index (CPI) was mostly due to less downward pressure from gasoline prices. Gasoline prices in October were 13.1% below the level in October last year. (Stats Canada)
NOTED...
Upper Canada Mall, a specialty retail centre in Newmarket, Ont., has launched its own application for Apple iPhone and iTouch devices. The "Mobile Concierge" application, available as a free download in the iTunes app store, features interactive mall maps, a car finder tool that uses GPS technology to help shoppers locate their vehicle, and a budget calculator to keep track of holiday spending.
Hardlines Quarterly Report
Hardlines Retail Report
Hardlines Hot Product Showcase
Hardlines TV
Free daily news updates
Did you know you can have this newsletter sent to someone else in your office for less than a dollar an issue!