In This Issue
" Democracy is the recurrent suspicion that more than half of the people are right more than half of the time. " —E.B. White (American writer and essayist, 1899-1985)
Industry heavyweights weigh in at Hardlines Conference
TORONTO — The strength of the independent emerged as one of the themes of the latest Hardlines Conference, held here Oct. 23-24. While their ability to tailor their businesses to a unique local market gives them a competitive edge, their viability long term resides in their collective strength.
Yves Gagnon, president and CEO of BMR le groupe, which serves some 180 independently owned points of sale in Eastern Canada, mapped out how BMR has evolved to serve its members, and rely on their loyalty in return, to make BMR a strong group. BMR has, through the years, added logistic services to make the group as self-reliant as possible. It now has full distribution facilities, with two warehouses for building materials — in Longueuil and Quebec City, and a hardware DC in Longueuil.

Greg Dinsdale's company, LBMX, helps buying groups communicate better with their vendors and members electronically. He offered up examples of how the independent, with a passion and spirit that will go unmatched by the "corporates", nevertheless needs not leave the sophistication of systems to those large companies. Many buying groups in other sectors around the world, he pointed out, provide billing and real-time rebates to their members in a fashion that still eludes this industry.

Ace Hardware is now shipping Canadian dealers — along with other Ace dealers in countries around the world, from a distribution centre in Shanghai. Murray Armstrong, president of Ace International, explained that even independents can order small container loads online from this facility. Vendors, as well, are taking advantage of the new DC: many of them, with production of their own in China, are able to fill it directly from their own factories, saving them having to ship it all the way to Ace in the U.S., only to have to ship it back to other countries. The 13th Annual Hardlines Conference drew some 150 industry leaders from the US, Canada, Germany and Australia to hear a range of industry leaders and economic experts outline the trends and challenges facing home improvement retailing.

Top.
TruServ trims staff following ERP installation
WINNIPEG — A number of layoffs at TruServ Canada, the retail hardlines distributor, have sparked concerns about the company's fortunes among the vendor community. However, says CEO Bill Morrison, the cuts "will largely affect our administration." He also notes that about 80% of the people affected accepted voluntary buyouts."We completed our planning for 2009 last week," he says. "Although we feel good in most cases, we have some concerns in some areas. So we're taking a hard look at our systems." The major change to systems actually dates back to January 2007, when a new ERP (Enterprise Resource Planning) system was initiated. Morrison "it took a little bit longer to get the efficiencies out of these new technologies. Things are going well now." As a result the 16 people — about 4%-5% of TruServ's workforce, were all from the administration and logistics side of the business. "These positions have been largely automated." "We're being proactive, not reactive, in assessing our business going into 2009. But it's business as usual."
Reno market will weather the economic storm, as starts fall
TORONTO — Don't expect renovation spending to be hit too hard by the current downturn in Canada's economy, says a leading analyst for Canada Mortgage and Housing Corp. Ted Tsiakopoulos, the top Ontario economist for CMHC, told an audience of vendors and retailers from the home improvement industry that economic growth will continue to drop in 2009, but expects consumer confidence to begin rebounding in the U.S. in the latter half of next year, which will be good news for the Canadian economy.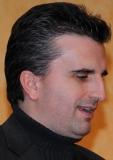 Speaking at the 13th Annual Hardlines Conference, Tsiakopoulos said that falling housing starts are an important indicator, but pointed out that reno spending is not likely to be impacted as severely by the current downturn. "There's a three-year lag in renovations following new-home purchases and the buoyant sales in recent years will continue to drive reno spending for three more years." He added that, following the frenzy of home buying in Canada, "people are not as passionate about buying that new home. They want to stay put and invest in the one they've got." And despite the falling dollar, job growth will stay strong in the West. "The new Alberta is, of course, Saskatchewan and Manitoba. These are the regions," he said, "that will continue to grow. In Atlantic Canada, Newfoundland's economy will also stay hot, fueled by natural resource production.
AFA purchases Breton Distributors
HALIFAX — AFA Forest Products has made another move to consolidate the forest products industry in Atlantic Canada with the acquisition of Breton Distributors Ltd. This move, along with AFA's acquisition of Lighthouse Lumber Wholesalers in early 2007, with branches in Moncton, Halifax, and St. John's, gives AFA a dominant presence in the Atlantic market. The latest acquisition will significantly enhance its ability to serve the Cape Breton and Western Newfoundland regions.As part of the purchase, Jim Stewart has been appointed manager of the Breton branch. A 20-year veteran of the industry, most recently as Cape Breton Branch manager for Acadia Drywall, he reports to AFA's general manager for the Atlantic Region, John Morrissey. AFA, based in Bolton, Ont., has been in business since 1974 and is a Canadian-owned independent distributor of commodities and allied products to building supply dealers. It has 14 branches across Canada and in the U.S.
Senior Product Manager

Task Tools is a highly respected entrepreneurial leader in the manufacturing and distribution of power /hand tools, accessories, abrasives and leather goods. For the past 5 years, the company has achieved its strategic objectives and enjoyed double digit growth in the retail channel. Growth has been a catalyst for recruiting a creative, forward-thinking Senior Product Manager who can lead a team and drive product innovation, implement effective marketing strategies and act as a liaison between customers, sales and manufacturing. Determining what the consumer needs, developing it and marketing it, is mission critical. You are an experienced product manager with a tremendous depth of marketing expertise. Your success has been built within the retail channel. Your strategic, forwarding-thinking mindset, entrepreneurial style and commitment to teamwork make you a valued and respected manager. Explore by contacting Tyler Cheyne or Kataneh Sherkat at 604-685-0261 or apply online at www.rayberndtson.ca/en/careers/8038.
Two job openings: Territory Manager ( Northern Alberta) and Territory Manager (GTA)
 RCR International is a prime manufacturer of complete lines of products for professionals and do-it-yourselves.  The company is recognized as a pioneer in the door and window insulation market, and is proud of expanding its innovative expertise to encompass various other quality product lines. RCR International currently manufactures over 3000 products including weather-stripping, insulation components, floor protection products, screen and squeegees.  Being the supplier of the most prestigious retailers in America, RCR International wants to offer the best to its customers.  We have in place an effective and efficient distribution network with facilities in key regions: Montreal, Toronto and Chicago. This allows RCR International to distribute its vast array of products all over the world.
We currently have two job openings:
Territory Manager for the area of Northern Alberta 
Territory Manager for the area of Toronto ( Ontario, Mississauga, Brampton etc)... 
If you're a dynamic person we invite you to join our team!
JOB DESCRIPTION – TERRITORY MANAGER
Under the immediate responsibility of the Western Canada Sales Manager, the sales representative plans and organizes all activities related to the business development of his assigned territory. More specifically, he is responsible for the increase in sales and profits of his current customers and the development of additional accounts. His past history proves without a doubt that he is result oriented and capable of working with a minimum of supervision.
Main Tasks:
Drive sales in territory by:
Analyse sales reports to understand his market;
Visit his customers: this may require out-of-town overnight reservations; take physical inventory of Company displays in stores; refilling of empty shelves;
Install racking and shelves in new stores and fill the shelves with Company products;
Set up numerous trade shows (this may require installing the booths using different power tools, putting in racking and shelves and carrying heavy cases of products);
Offer and demonstrate Company products during trade shows;
Contact his customers by telephone to offer special promotions;
Prepare product catalogues;
Transmit all orders to the order desk;
Write and forward weekly sales and expense reports to the office;
Maintain his customer files up to date and file customer invoices.
This position requires:
Minimum of a Junior College degree in administration;
A minimum of 3 to 5 years experience in a similar position;
Experience in the hardware industry and computer literacy are a sure asset;
Ability to analyze and make a diagnosis of current problems;
Occasional week-end availability during trade shows.
 Please submit your resume to Cynthia Pouliot through email (c.pouliot@rcrint.com ) or fax your resume to (450) 670-1669 and indicate for which position you are interested.
National Sales Leader

Based in the Lower Mainland, our client is a successful, $10 million manufacturer. The company has developed strong relationships with retail and OEM partners and has plans to double the size of the company within the next 3-5 years, including expansion into the US.

There is an exciting opportunity for a high potential, motivated sales leader to drive the sales revenue through existing customers and the development of new markets while leading a team of agents and sales representatives. The ideal candidate has a track record of success calling on all retailers, knows what it takes to grow a business and is willing to spend 30% of his/her time traveling. Determination, commitment, entrepreneurial, business savvy, and drive are key personal qualities. Explore by contacting Tyler Cheyne or Kataneh Sherkat at 604-685-0261 or email us at tyler.cheyne@rayberndtson.ca.
Energyshop is a provincial leader in the energy services sector with a strong reputation in program design and management of energy conservation programs.We are seeking a marketing/merchandising coordinator to join our team in the delivery of specific energy efficiency programs through the retailer/manufacturer network. The Marketing/Merchandising Coordinator provides merchandising support for retailer activities, in-store programs, packaging initiatives, and web site links in conjunction with energy conservation programs in Ontario. You'll manage retailer and manufacturer communications, direct to store communications and day to day management of promotional support initiatives and will work closely with the account manager to develop, produce and maintain program-specific executions. Previous Marketing experience with a retailer, building products company or marketing agency is ideal, in addition to your marketing education. Excellent written and oral communication skills are a must to effectively describe programs to the retailers and manufacturers and motivate them to participate. Analytical skills and proficiency with Word and Excel are also required. Send your resume to: chris@energyshop.com

National Account Manager

Stanley Canada is an operating division of The Stanley Works Company, a $4 billion dollar, publicly traded, worldwide manufacturer and marketer of tools, hardware and security solutions. We currently have an opening for a dynamic individual to join our team as a National Account Manager in our Oakville office. Major Responsibilities:
Achieve Sales and Margin plan targets
New Business Development
Utilizing Retail Link; advise the Buyer on the state of the business on a minimum weekly basis, and as necessary for the total categories.
Assist the Buyer with the development of the modular, including collaborating with the designated category manager as required.
Work with Finance and the Directors of Sales on annual sales budgets
Provide feedback on competitive activity to marketing.
Customer Relationship building/fostering
Initiate and provide forecasts for promotions and sales events
Work cross-functionally ( Canada and USA) to ensure customer satisfaction (Sales, Fulfillment, Customer Service, Channel Management and Product Management).
Requirements:
University or College graduate
3+ years National Account Manager experience with exposure to Home Improvement Warehouses, Mass Merchants, 2-step co-ops and Wal-Mart.
Must be highly motivated and able to work with minimal supervision.
Accomplished Excel and Powerpoint capabilities.
Proven track record of success
At Stanley, we offer a competitive salary, incentive plan, company vehicle, as well as a comprehensive benefit plan that includes a Company-matching RRSP, stock purchase plan, and employee discounts. We thank all applicants, however only those selected for an interview will be contacted. Please send resume to: gwallen@stanleyworks.com
Sell your company - or buy one - with HARDLINES Classifieds! Do your executive search, find new lines or get new reps in the HARDLINES Marketplace. Only $2.75 per word for three weeks in the classifieds. To place your ad, call Brady Peever at 416-489-3396 or email: brady@hardlines.ca
To ensure you receive your HARDLINES newsletter each week, please add bev@HARDLINES.ca to your address book.

Did your email system make this newsletter unreadable? You can read it online instead. call us to find out how.

Publishing Details: HARDLINES is published weekly (except monthly in December and August) by HARDLINES Inc. 360 Dupont Street Toronto, Ontario, Canada M5R 1V 9 © 2008 by HARDLINES Inc. HARDLINES™ the electronic newsletter www.HARDLINES.ca ; Phone: 416.489.3396; Fax: 416.489.6154 Michael McLarney - Editor & President - mike@HARDLINES.ca Beverly Allen, Publisher - bev@HARDLINES.ca Brady Peever - Circulation Manager - brady@HARDLINES.ca The HARDLINES "Fair Play" Policy:Reproduction in whole or in part is very uncool and strictly forbidden and really and truly against the law. So please, play fair! Call for information on multiple subscriptions or a site license for your company. We do want as many people as possible to read HARDLINES each week - but let us handle your internal routing from this end! Subscription:$285 (Canadian subscribers add $14.25 GST = $299.25 per year/ GST #13987 0398 RT).Secondary subscriptions at the same office are only $46 (Canadian subscribers add $2.30 GST = $48.30).Ask about our reduced rate for branch offices.You can pay online by VISA/MC/AMEX at our secure website or send us money. Please make cheque payable to HARDLINES.
COMPANIES IN THE NEWS
BARRIE, Ont. - Lowe's Canada will host a job fair today through Saturday to recruit staff for its new store here, which is scheduled to open sometime before the end of this year or early next year. A week later, it will have a job fair for its store slated to open in Whitby, Ont. Two more openings are scheduled for Lowe's 2008 fiscal year, in Belleville and Windsor, Ont. Lowe's already has seven stores in Canada, all of them in Southern Ontario.

TORONTO — Canadian Tire is considering the addition of foods to

 

the shelves of two of its stores in Ontario, beginning next month. The move marks another counter-offensive by Canada's largest hard goods retailer as Wal-Mart continues to expand its home enhancement departments. Another Canadian retailer, Loblaw, has, in recent years, been expanding in the other direction — adding general merchandise and apparel to its core grocery business.

BENTONVILLE, Ark. — Brighter, easier-to-navigate stores, a new retail concept geared for Hispanics, and greater emphasis on growth in Third-World markets are among the strategies being deployed by Wal-Mart to become even more successful during the economic crunch facing its customers. The company has implemented cost cutting, which includes a cutback on new-store openings in favour of refurbishing existing stores and focusing on new-store expansion in emerging markets. The company expects growth of 8% this year, and 5%-7% next year. TALYOR, Mich. — Masco Corp., one of the largest suppliers of home-related products and services in North America, saw profits plummet by nearly 84%, to $33 million, in the quarter ended Sept. 30. During that period, the company's revenue fell 15.9% to $2.528 billion. Through the first nine months of its fiscal year, Masco's sales were off 14.1% to $7.621 billion, and its profit dropped 78.2% to $117 million. MISSISSAUGA , Ont. — The Bargain! Shop is opening 65 stores across Canada between now and Christmas. This will bring the number of these "extreme-value" stores, operated by the former Woolworth's division, to just over 250. "In spite of the difficult economy, or perhaps because of it, this is the best of times for extreme-value retailers like TB!S, said Michael Roellinghoff, president and CEO, in a prepared release. The Bargain! Shop recently completed the acquisition of a number of former SAAN leases, as well as buying their intellectual property, including the SAAN name, but they will operate all of the stores under the "The Bargain! Shop" banner. A typical 11,000-sq.ft. store carries a selection of products for the home (including electronics, housewares and home textiles), as well as mens', ladies' and kids apparel. CHICAGO — W.W. Grainger, the industrial distributor, has established a global supply chain function under newly appointed senior vice-president D.G. Macpherson. This new function will provide global planning, coordination and specialized expertise to the supply chain organizations in all of Grainger's business units. The initial focus will be on global supply chain architecture, procurement and supply chain talent management. Joseph J. Stachowicz, president of Grainger Global Sourcing, reports to Macpherson in his new role. MINNEAPOLIS – Zareba Systems has sold substantially all of the assets of its professional series automatic gate operator product line to Amazing Gates of America, LLC for $739,000, plus the assumption of certain outstanding inventory purchase obligations. The purchase price was payable in cash of $200,000 at the closing, with the balance to be paid through a series of payments through December 2010. Zareba will now focus exclusively on sales and support of its Zareba Systems do-it-yourself brand of automatic gate openers through existing retail channels. Zareba is a manufacturer of electronic perimeter fence systems for animal and access control.
ECONOMIC INDICATORS
New-home sales in the U.S. rose in September by 2.7% over August, to an annualized rate of 464,000 units. That unit count was 33.1% below the sales figure for September 2007. And there's still 10.4 months worth of unsold new homes on the market, at the current sales rate. Prices continue to soften and the median sales price for new homes fell by 0.9%, to $218,400, in September, representing a four-year low.
Sales professional - established relationships with key clients in the hardware, building materials, and paint industries, team player, superior business development skills, competitive, enjoys challenges.
Hardlines Quarterly Report (New Report out now!) Hardlines Retail Report (Coming this month, place your order now!)
Hardlines Webinars
Hardlines Hot Product Showcase
Hardlines TV
Free daily news updates
Did you know you can have this newsletter sent to someone else in your office for only $3.83 a month per person?
Click the link below to spread the news to your whole office!