HOLIDAY PUBLISHING SCHEDULE: Hardlines is published monthly in December, so there will be no issues on December 7, 14 or 28. However, the Virtual World Headquarters remains open until noon on December 22. In the meantime, be sure you're getting our free Daily News updates to stay on top of the latest retail and industry scoops!

IN THIS ISSUE:

Peavey Mart signs have started going up across Ontario
On strong Q3 results, Home Depot commits to enhanced staff support
Lowe's makes strong quarterly gains on both DIY and pro sales
Organizers aim to quell concerns about travel to Cologne Hardware Fair

PLUS: TIMBER MART buying show will be virtual, Home Depot to acquire HD Supply, Home Hardware and Tree Canada, Michael MacLeod joins Jeld-Wen, Walmart's Q3, existing home sales, housing starts, U.S. retail sales inch up and more!

Peavey Mart signs have started going up across Ontario

LONDON, Ont. — Peavey Industries has converted the first TSC stores in Ontario to the Peavey Mart banner.

Red Deer, Alta.-based Peavey completed its acquisition of the TSC chain at the end of 2017, adding 50-plus stores to its existing network of 36 Peavey Marts in Western Canada.

Three TSC sites got the new signs earlier this month, all of them in London. The stores are close to the original TSC headquarters, based in this city in Southwestern Ontario. That location now serves as another office and second distribution centre for the network of stores under the Peavey umbrella, which consists of Peavey Mart, MainStreet Hardware and Ace.

Today, the company starts conversions on the stores in Tillsonburg, Goderich and Brantford. These will be completed by week's end.

The switch has met with some consumer resistance, however. Jest Sidloski, vice president of marketing, customer experience and e-commerce for Peavey Industries, says social media has lit up wondering just what Peavey Mart is all about. Some even think it's a U.S. brand. But, Sidloski notes, the Peavey Mart name is very strong in Western Canada and he's confident that it will catch on. "People in Ontario are not aware of us, but we are as Canadian as you can get."

The company plans to have three-quarters of the TSC locations converted by the end of the year at a rate of about three stores a week. The remaining sites, mainly in areas of Northern Ontario, will be switched early in 2021.

On strong Q3 results, Home Depot commits to enhanced staff support

ATLANTA — Months into the pandemic, consumer investment in home projects continues to boom, leading Home Depot's third-quarter sales to surge by 24 percent.

Home Depot's earnings of $3.18 per share were up from $2.53 a year earlier. And just days before the company reported its Q3 earnings, it announced the acquisition of commercial supplier HD Supply.

Sales for the third quarter grew $6.3 billion to $33.5 billion, up 23.2 percent from last year. Comp sales were up 24.1 percent, with U.S. comps positive 24.6 percent.  Canada posted double-digit positive comps that were above the company average. That growth included sales to both DIY and contractor customers.

Home Depot's online sales remained strong through the quarter. Through its interconnected retail strategy, Home Depot saw an increasing number of those sales fulfilled through its stores. "Sales leveraging our digital platforms increased approximately 80 percent versus the third quarter last year and approximately 60 percent of online orders were fulfilled through a store," said Craig Menear, chairman and CEO.

During the quarter, the company continued to support its workers with enhanced benefits in response to COVID-19. Those benefits amounted to about $355 million. The company's ongoing wage top-ups are being turned into permanent compensation enhancements for front-line, hourly associates. This will result in approximately $1 billion of incremental compensation on an annualized basis.

Overall, the costs to the company from the pandemic in the quarter added up to about $60 million. That included personal protective equipment for staff and customers and enhanced cleaning measures for the stores.

Lowe's makes strong quarterly gains on both DIY and pro sales

MOORESVILLE, N.C. — One day after the release of its biggest competitor's results, Lowe's Cos. reported strong results of its own. Solid gains in its third quarter included 15 percent growth in all merchandising departments, 20-plus percent growth across all geographic regions and triple-digit online growth.

Sales rose to $22.31 billion from $17.39 billion in Q3 of 2019, up a healthy 28 percent. Same-store sales surged by 30.1 percent, while comps in the U.S. were up 30.4 percent. Online sales for the quarter were up a whopping 106 percent.

Q3 net income actually fell to $692 million ($0.91 per share), however, from $1.05 billion ($1.36 per share) a year prior. Accounting for a $1.1 billion pre-tax loss from debt payments, earnings were $1.98 per share.

Fifteen merchandising departments generated positive comps exceeding 15 percent, the company reported. Lumber led the way, again driven by strong demand across pro and DIY customers and supported by Lowe's continued investments in job lot quantities.

In addition to lumber, the retailer saw above average comps in décor, lawn and garden—especially live goods and landscaping—and seasonal and outdoor living. Within décor, growth was driven largely by furniture and accessories, along with strong results in home organization, as customers continued to update and create new spaces for home offices and remote schooling.

Marvin Ellison, president and CEO of Lowe's, told analysts that the Canadian business managed to post positive comps that exceeded 25 percent. Ellison attributed the gains to both customer engagement and internal refining of processes.

"That growth was supported by strong pro and DIY demand, as well as early success implementing our retail fundamentals playbook to improve operating efficiency—while driving sales."

Lowe's invested $245 million in COVID-related support for front-line hourly workers in the third quarter, bringing its total COVID-related staff financial support to more than $800 million so far this year.

Organizers aim to quell concerns about travel to Cologne Hardware Fair

CHICAGO — The North American office of the Cologne Trade Fairs organization wants to assure everyone that Eisenwarenmesse, the International Hardware Fair, is not being cancelled. And new policies have been put in place to make committing easy for exhibitors, including hassle-free cancellation.

"It's scheduled with no indication at this time that management will change its mind," says Darrin Stern, director of new business development in North America for Koelnmesse, the giant trade show organization that owns Eisenwarenmesse. The show is scheduled for February 21 to February 24, 2021.

Stern points out that Northern Germany, which plays host to numerous shows from facilities in Cologne, Dusseldorf and Frankfurt, has been open for business. "For example," he notes "a camper and caravan show that was open to the public with 108,000 visitors recently, with no reported cases of COVID."

The International Hardware Fair will follow a range of protocols to ensure the safety of its attendees, as well. In fact, the whole city is actively requiring face masks on public transit, in restaurants and even in open-air "crowded zones". Onsite at the show, security measures will include spacing restrictions and ways to manage traffic flows should they get too heavy.

The show is expecting 2,250 exhibitors, down from 3,000 originally projected. Nevertheless, says Stern, visitors will have lots to see. Companies that wish to exhibit have the benefit of a cancellation policy that lets them pull out up to three months ahead of the event. And if travel or quarantine rules in the region change right before the show, exhibitors will still have the option to cancel without penalty.

(For more information about attending or exhibiting at the International Hardware Fair, contact Darrin Stern.)

At BMR Group, Antonio Di Pasquale has been appointed VP, supply chain and operational excellence. Di Pasquale brings more than 20 years of experience in the field. In his new role, he will lead the development and optimization of BMR Group's processes and strategies relating to procurement and demand planning.

Jeld-Wen Windows & Doors has named Michael MacLeod as national account manager. He was previously an area sales manager for eight years at Owens Corning Canada, supporting the commercial and retail dealer channels across Ontario.

Shere Perkins is the new director of national accounts – USA craft and hobby for OLFA North America, reporting to VP Greg McNeilly. Perkins was most recently director of sales with Darice, a division of Michaels Stores.

DID YOU KNOW...?

... that subscriptions for the weekly Hardlines Newsletter are going up on December 1? Any subscriptions set for renewal after December 1 will be invoiced for the updated prices. If your subscription is set to auto-renew by credit card, you will automatically be billed the updated price. To check your renewal date, update your credit card information, or change your current sub-users, please follow the instructions here. If you have any questions, please don't hesitate to email Michelle. And thank you for your ongoing support!

RETAILER NEWS

VAUGHAN, Ont. — TIMBER MART launched its regional dealer meetings and annual vendor negotiations earlier in the fall and is reporting that the shift to a virtual format has been a "resounding success." TIMBER MART is set to take its annual buying show virtual next February and expects to welcome a larger number of participants than it has at in-person events.

ATLANTA — The Home Depot has reached a deal to acquire HD Supply Holdings, a distributor of maintenance, repair and operations (MRO) products in the multi-family and hospitality markets. Under the terms of the agreement, a subsidiary of The Home Depot will commence a cash tender offer to purchase all outstanding shares of HD Supply common stock for $56 per share, for a total value of about $8 billion. The deal is expected to close during the company's fourth quarter.

ST. JACOBS, Ont. — Home Hardware Stores and Tree Canada have launched a partnership to restore trees in areas of Nova Scotia hit by Hurricane Dorian last fall. The initiative will see Home Hardware donate $65,000 to Tree Canada's Operation ReLeaf, ear-marking the funds to help provincial municipalities restore trees lost in the storm.

BENTONVILLE, Ark. — Walmart's Q3 revenues were up 5.2 percent to $134.71 billion. Operating income rose by 22.5 percent to $5.79 billion. Same-store sales in the U.S. increased by 6.4 percent, excluding fuel. In Canada, operating income declined but both sales and comp sales increased by 7.7 percent, while online sales soared by 177 percent.

ECONOMIC INDICATORS

Sales of existing homes in October slipped by just 0.7 percent after September's all-time record gain. The small change reflected gains in about half of all local markets (including Montreal, Calgary and Edmonton) offset by declines in the other half (including Greater Toronto, Ottawa and Vancouver). Actual (not seasonally adjusted) sales activity posted a 32.1 percent year-over-year gain in October, a new record for that month. (Canadian Real Estate Association)

The seasonally adjusted annual rate of housing starts was 214,875 units in October, up three percent from September. The SAAR of urban starts increased by 3.5 percent in October to 202,584 units. Multiple urban starts decreased by 0.2 percent to 144,796 units, while single-detached urban starts increased by 14.3 percent to 57,788 units. (CMHC)

U.S. housing starts for October were at a seasonally adjusted annual rate of 1.53 million, up 4.9 percent from September. Single-family starts rose to 1.179 million. Building permits for the month were unchanged from September. (U.S. Census Bureau)

U.S. retail sales inched up by a less-than-expected 0.3 percent in October. At building material and garden retailers, however, sales were up by six percent. (U.S. Commerce Dept.)

The pandemic has shone a spotlight on the challenges facing small local merchants. According to the Retail Council of Canada's annual national Holiday Shopping Survey, 90 percent of survey respondents said it was important to buy from a retailer within Canada this holiday season. The average planned spend this Christmas is $693, down from $792 last year.

"In an effort to keep not only our employees but also our dealers and vendors safe, we are hosting hundreds of meetings on virtual platforms like Microsoft Teams and Zoom, and are finding that with information sharing prior to the meetings, everyone is well prepared to engage with each other online and make the most of their time together." —Randy Martin, VP of procurement for TIMBER MART, on the buying group's ongoing success with virtual events.
Classified Ads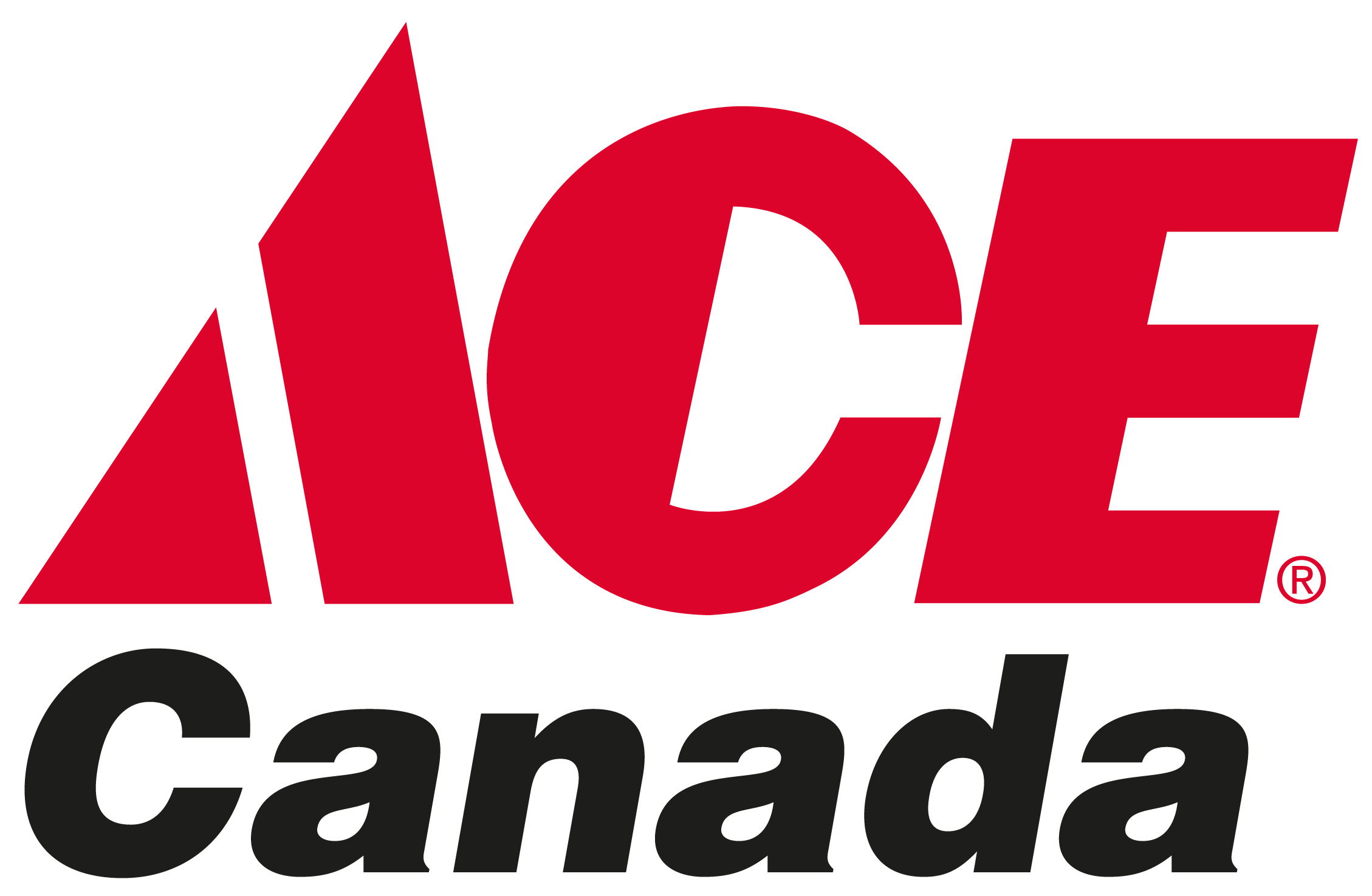 Director of Ace Dealer Conversions

Job Purpose: The position is responsible for the full execution of Ace dealer conversions from an existing independent dealer store to an Ace bannered store by working with the independent owner and key Peavey and Ace stakeholders. This includes working with the store design, merchandizing, flyer, and marketing teams, inventory coordinators, as well the finance and recruiting teams to ensure that the transition to an Ace bannered store is successfully executed. Essential Job Results
Plan, create, manage, and execute all elements of store conversions.
Travel to stores being converted to determine the overall conversion plan.
Facilitate existing and new Ace dealer remodels and resets.
Interface with internal departments to ensure all conversion activities are being executed within required timeframes.
Job Qualifications
5-10 years of related retail experience
Prior work with independent owners/dealers who be considered an asset
To apply, please send resume to: careers@peaveyindustries.com

Sales Representative

BMF is looking for a Sales Representative for our Display and Retail Division. Candidate must be a personable, self-motivated, customer centric professional who excels in building relationships and sales.  BMF is the Home Improvement Industry's preferred supplier in custom displays and big box resets. We also support retailers in other hardline categories including sporting goods, pet supplies, and footwear.

Responsibilities:
Service existing relationships with Vendors in the Home Improvement Industry to support Merchandising Programs, Display needs and Big Box Resets
Build relationships with new customers to expand current accounts
Work with Buying Groups in the sporting goods sector to support store planning and renovation opportunities.
Collaborate with customers and BMF's cross functional teams
Set sales targets and expand customer base
Requirements:
Min 3-5 years of industry sales experience
Highly organized and able to prioritize multiple responsibilities
Experience with store fixtures and custom displays
Excellent Customer Service and Presentation skills
Proficient in Microsoft Office Suite
To apply, please send resume to: Careers@bmfonline.com 

What Do We Do?

We provide retainer-based talent recruitment services for hardware and housewares retailers and their suppliers throughout North America and the Caribbean. We also provide individual, tailored outplacement services for displaced employees. Career Opportunities Available! Looking to kick start your career? Check out these excellent positions with both notable and entrepreneurial employers on the Jobs page of our web site, www.wolfgugler.com.
Director, National Accounts – US (remote)
Key Accounts Manager – Ontario
Inventory Analyst (Chicagoland)
Recently completed searches:
Technical Sales Representative
Director, Marketing
Senior Director, Operations
For a confidential exchange of information, call Wolf at 888-848-3006 or email him at wolf@wolfgugler.com. Wolf Gugler Executive Search, offices in Canada and the US. (All applicants are considered for employment without attention to race, colour, religion, sex, sexual orientation, gender identity, national origin, veteran or disability status)
Looking to post a classified ad? Email Michelle for a free quote.
Privacy Policy | HARDLINES.ca   HARDLINES is published weekly (except monthly in December and August) by HARDLINES Inc. © 2020 by HARDLINES Inc. HARDLINES™ the electronic newsletter www.HARDLINES.ca Phone: 416.489.3396; Fax: 647.259.8764 Michael McLarney — President— mike@hardlines.ca Geoff McLarney — Assistant Editor— geoff@hardlines.ca David Chestnut — VP & Publisher— david@hardlines.ca

Michelle Porter— Marketing

& Events Manager— michelle@hardlines.ca Accounting — accounting@hardlines.ca

The HARDLINES "Fair Play" Policy: Reproduction in whole or in part is very uncool and strictly forbidden and really and truly against the law. So please, play fair! Call for information on multiple subscriptions or a site license for your company. We do want as many people as possible to read HARDLINES each week — but let us handle your internalrouting from this end!

1-3 Subscribers: $455 4-6 Subscribers: $615 7-10: Subscribers: $750 After initial 10 subscribers, blocks of 10 are $285. For more information call 416-489-3396 or click here You can pay online by VISA/MC/AMEX at our secure website, by EFT, or send us money. Please make cheque payable to HARDLINES.