HOLIDAY PUBLISHING SCHEDULE: Hardlines will be published once in December, so there will be no issues on Dec. 6, 13, or 27. However, the Virtual World Headquarters remains open until Dec. 23. In the meantime, be sure you're getting our free Daily News updates to stay on top of the latest retail and industry scoops!

IN THIS ISSUE:

UFA updates Lethbridge store with latest merch and display innovations
WRLA trade show will host the industry in a long-awaited face-to-face setting
Home sales 'starting to normalize,' economist advises Hardlines Conference
Canadian Tire fine-tunes customer loyalty model with a premium service

PLUS: BMR store offers drive-through, Home Depot reports positive Canadian comps, Lowe's launches program for serving seniors, Leon's puts furniture sales on Walmart site, Target stores closed for American Thanksgiving, retail sales down, existing U.S. home sales, and more!

UFA updates Lethbridge store with latest merch and display innovations

UFA, the Calgary-based co-op, continues the ongoing upgrades of its chain of 34 UFA Farm & Ranch Supply stores. This spring, UFA tackled its store in Lethbridge, Alta.

"It was our biggest remodel yet. It's our latest and greatest store," says Glenn Bingley, vice president, agribusiness and supply chain at UFA.

The store refresh program began in 2016 and the latest reno represents a key step for the company. Sitting in the middle of Alberta's "livestock alley," the Lethbridge store has the highest concentration of intensive livestock in Canada and represents a key location for UFA. "Lethbridge is a big part of our business and an important market."

Bingley says all improvements were generated in-house and reflect a strategy to appeal to more contractors and farm management pros. The enhancements at the Lethbridge Farm & Ranch Supply store reflected the work of the company's field service team and UFA's marketing team. They included more digital elements in the signage, wider shopping aisles, and a new building supplies area that merchandises products like drywall, doors and windows, and moulding. The added emphasis on building materials has already been implemented in UFA's Medicine Hat and Westlake stores.

A new service desk near the entrance encourages better engagement and conversation between customers and UFA team members while letting pros get in and out quicker. Assortments in the yard have been beefed up with livestock supplies and added LBM. A new office in the yard provides easy checkout for a new drive-through (shown here), so customers can remain in their vehicles. "We also did a fully expanded paint program with full-service tinting."

Merchandise at the Lethbridge store is displayed according to projects, so everything needed to get a job done is in one spot. "The team really remerchandised the entire store," says Bingley. "The layouts, the adjacencies, are completely changed."

He says the company has learned a lot about online selling during COVID and those best practices have been applied to the Lethbridge site. For buy online, pick-up in store customers, or those who need to get in and out quickly, the store now features an e-commerce pick-up desk.

"Wider aisles, new adjacencies, reflect a project focus for both contractors and our farm and ranch customer. We've polished up the concrete floors and added a lot more 'bright and white' to make the merchandising more and more improved for our customers."

WRLA trade show will host the industry in a long-awaited face-to-face setting

The Canadian retail home improvement industry will get a chance to return to in-person trade shows starting early next year with the Western Retail Lumber Association's Building & Hardware Showcase, from Jan. 19 to 21.

The show, which effectively brings most of the industry from west of the Lakehead together, will be in Winnipeg, for the first of three years the show is scheduled for that city.

The relocation is just the beginning of a new policy by the WRLA to move the show around on a more regular basis, after six years in Calgary and 16 years before that in Saskatoon.

"When we were looking at it with the [WRLA] board, we said, you know, maybe it's time for us to start moving things around," says Liz Kovach, president of the WRLA. "We really wanted to make it accessible to all of our members. If you have it in one place for too long, you've got folks from various provinces that might only travel every two or three years. Yes, it's convenient when it's in your home province. But that means it's inconvenient for everyone else, to some extent. So we wanted to keep it fresh, we wanted to keep moving things around because it helps us evolve the event and make it a different experience every year."

This year's show will put more emphasis than ever on providing content and learning, along with the deals in the exhibitor aisles. "We did a rebrand session in 2020, when we had our last in-person event, because we really want the show to evolve with the industry and with the needs of our members."

One outcome was the decision to add more educational components. "This year, we're going to have a day dedicated completely to building science and energy efficiency, with the movement towards net zero. With the grants that have been put in place in terms of retrofits, we want to make sure that people are equipped with the information they need to translate that into a business opportunity."

Other sessions will include HR basics for supervisors and managers, plus lessons in pro-active selling for store staff. A panel has been formed to discuss the labour shortage situation.

The show will be held at the RBC Convention Centre in downtown Winnipeg. That venue has been renovated and the third floor expanded so the show will fit on one floor now, Kovach says.

The show already has more than 170 exhibitors registered, "but we still get requests daily and we have a few spots still available." She says the dealer registration has also increased in recent weeks, as people wait out the impacts of COVID. "Honestly, the momentum is picking up. It's great to see. We can't wait to host everyone."




Home sales 'starting to normalize,' economist advises Hardlines Conference

Retail sales continue to be hot even as the housing market shows signs of stabilizing, economist Peter Norman told the audience at this year's Hardlines Conference. The event, which gathered dealers and industry leaders from across the country, was held last month in Niagara-on-the-Lake, Ont.

"It's hard to remember how much we lost because the recovery was so fast and enveloped us so fully," said Norman. That said, he noted that economic recovery had not been as strong in Canada as in the U.S., where it was "deeper and steeper."

"Recovery has been very strong but uneven. It's the unevenness that brings risks but also opportunities. More of the recovery will be pushed into 2022 compared to the U.S., where things are already slowing now."

With hardware dealers considered essential retailers through most provincial lockdowns, Norman said, "there was really no recession in hardlines sales," with a "huge surge in sales" in May and June. Except for the second wave, the renovation boom had been a constant throughout the pandemic. He observed that at the time he was speaking "some cooling down" was only just beginning to be felt.

"Home sales are starting to normalize. You might call that going down, but it's not. It's returning to regular levels that we would expect around now, and that's probably good news."

Demand remained high for single-family homes, "of which we have a massive shortage in Canada. Single-family homes are king. The apartment and condo sector continues to do okay. But that's not where all the froth was late last year and it's not where all the froth is right now."

Canadian Tire fine-tunes customer loyalty model with a premium service

By the end of its second quarter, Canadian Tire's retail division had realized a 23 percent revenue increase on a year-to-date basis. But sales in the third quarter were up by only eight percent, setting a trend that continued with more shrinking sales for CTR in Q3. However, customers who belong to the company's Triangle loyalty program are driving growth, which has resulted in the testing of a premium level of service for the program.

Greg Hicks, president and CEO of Canadian Tire Corp., commented on the trend in the company's Q3 analyst call, noting that the two previous years were "exceptional" for all of CTC's banners. "Revenue declined, as expected, led by lower shipments to dealers after significant revenue increases in both Q1 and Q2."

An important aspect of CTC's marketing efforts has been its Triangle rewards program. Hicks called it "a key driver of our top-line performance overall and in the quarter," with 10.7 million active members. Participants in this loyalty program, which applies online across all of the company's retail banners, spend more on average than other Canadian Tire customers.

"In Q3, our loyalty members spent 30 percent more per visit than non-loyalty members, accounting for 57 percent of our total retail sales in the quarter. Our member base continues to grow, with 680,000 joining in Q3 alone." And the Triangle program is attracting younger, more digitally engaged customers, Hicks explained.

CTC has been working on Triangle Select, a subscription program that is currently in beta testing. Advantages of this program include free delivery for online purchases, the ability to earn 10 times more points on purchases, and incentives for buying Canadian Tire's private-label products.

"We have just over 5,000 invite-only customers subscribed as part of the beta test. Over 50 percent of them are skewing younger than our average Triangle member, many have our credit card, and they're spending more across our banners."

 

Lisa Mason has joined store merchandising and detailing company RDTS as director of business development. She brings 20 years of experience as a accomplished manager. Previously, she was at MasterTag Manufacturing as the national account manager for Canada.

 

... The 2021 Hardlines Market Share Report is now available! It features exclusive information on the market share in every store format, region, and province using sales data for year-end 2020. Sales by province and region of every hardware and home improvement retailer in the country are detailed. Changes from the 2019 to 2020 data are presented in percentages and market shares are broken down by store format. Click here to order yours today!



RETAILER NEWS

A BMR store in northwestern Quebec is the group's first location to offer drive-through service. Customers at BMR Bergeron & Filles in Amos can place orders at a window and receive them without exiting their vehicles. They can also place orders by phone or online. All in-store merchandise is available through the service.

Home Depot reported that its third-quarter comp sales were up 6.1 percent. In the U.S. they grew by 5.5 percent while Canadian stores also posted positive comps. That growth came despite supply chain challenges. "We improved our in-stock levels in the back half of last year, and we've been able to sustain, and in some cases improve, our levels even as home improvement demand remains elevated," president and COO Ted Decker said on a call to analysts.

Lowe's Cos. has launched Lowe's Livable Home as part of the company's "commitment to become the leading retail destination for ageing-in-place and life-change solutions." In partnership with AARP (formerly the American Association of Retired Persons), the initiative, which is exclusive to Lowe's in the U.S., will offer expertise, services, and affordable products in a range of styles and budgets aimed at making living at home easier and safer for an ageing population.

The e-commerce division of Leon's Furniture, Furniture.ca, has a new virtual storefront on Walmart Canada's online platform, Marketplace. Customers on Walmart.ca are now able to shop for a range of brands and categories from Furniture.ca suppliers. The storefront currently offers more than 2,000 furniture and home décor items, with plans in place to expand the selection in the coming months.

Target stores will no longer open on the U.S. Thanksgiving holiday. Last year, as a crowd-control measure during the pandemic, the retailer replaced its Black Friday event with an extended sales season starting in October, which proved to be enormously popular with shoppers. Target first began opening its stores on Thanksgiving a decade ago, as part of a trend of retailers moving to start the Black Friday rush a day early.

Taiga Building Products Ltd. is donating $100,000 to the Canadian Red Cross in support of the victims of flooding in British Columbia's lower mainland. The national LBM supplier is headquartered in Burnaby, B.C., and many of the company's staff, customers, and colleagues have been affected directly by the devastation. "The impacts of this event are being felt throughout our industry community, both in the immediate affected area and well beyond," said co-CEO Russ Permann. "We hope that our support will help the region bounce back quickly and ease the suffering of those in the most immediate need."

Retail sales were down 0.6 percent to $56.6 billion in September. The decline was led by lower sales in automotive categories. LBM and garden equipment sales edged down by 0.2 percent to $3.74 billion. (StatCan)

Sales of existing U.S. homes rose unexpectedly in October, the second consecutive monthly increase. Sales rose by 0.8 percent to a seasonally adjusted annual rate of 6.34 million units. That was their highest level since January. (U.S. Commerce Dept.)

One of the outstanding speakers at our Hardlines Conference last month was Rob Faries, owner of GG's Ace Hardware in Moose Factory, on the shores of James Bay in northern Ontario. One of the many things Faries revealed about his colourful background was his role as the singer in an indigenous rock band. The Relic Kings performed last week at the storied Horseshoe Tavern in Toronto and our intrepid reporter was there to catch the show. Faries is as assured and engaging in front of a roomful of club-goers as he was speaking to the professionals at the Hardlines Conference. Here's a 30-second clip of the Relic Kings in action. Great rock 'n' roll!

"I'm convinced this project will have offspring. Other dealers have already approached us to try it."
—Jonathan Gendreau, VP for strategy and network development at BMR Group, on the development of a drive-through window at one BMR store, as discussed in Le Journal de Montréal.
Classified Ads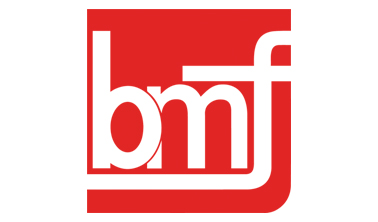 Store Planner                                              
The Store Planner works closely with Independent Home Improvement Dealers to design the layout and merchandising of their stores. As part of the design team, you will participate in developing new innovations to meet the needs of our expanding client base.
RESPONSIBILITIES
Host discovery meetings with new clients to determine their goals and objectives
Gather information needed to develop store layouts and conceptual plans
Present the Layout presentation with the dealer
Determine linear footage allocation and create merchandise plan
Build a signage plan
Review suggested merchandising elevations for dealer approval
Present suggested elevations for each category for dealer approval
Build and quote detailed fixture take offs for Sales
Providing project handoff details to Operations for production
Constant communication with the dealers throughout the lifecycle of the project
Hand Off Meetings with Install teams 
Build improved Standard Merchandising elevations
Work cross-functionally with Sales, Project Managers, and Installation teams

QUALIFICATIONS:

Min 5 years of Home Improvement Retail Experience
Min 5 years of Store Planning Experience
Proficiency with MS Office and design software including AutoCad
Excellent communication and customer service skills
Organized, analytical, detail-oriented
Able to prioritize multiple responsibilities

To apply, please send resume to: Kate Woods - katewoodsconsulting@gmail.com  





Moffatt & Powell RONA has experienced exciting, rapid growth over the past two years in the Home improvement and building material segment. With 9 locations in Southwestern, Ontario we are well-positioned to continue our aggressive growth and to build and shape the next chapter of our already 65 year history! We are excited to announce that we are hiring for the following two leadership positions!

Vice President of Sales will be a "black belt" sales driver, relationship builder, coach to our sales teams & expert in the Pro and builder business. They will be laser focussed on growing new market penetration, identify untapped territories, develop existing business & significantly grow overall revenue.  They will also help to attract, develop, grow, and retain a highly driven, competent, relational, and tenacious group of sales professionals.  They will work in close collaboration with the Operations Team and Supply chain Team with the goal of providing a frictionless, tailored experience for all our customers.

Vice President of Sales - Job Ad LinkedIn  

Director of Supply Chain will be responsible to help build efficiencies, improve our customers experience with in time and in full deliveries and to help align our network of stores in the various aspects of our supply chain management. This person will provide leadership & support to our Procurement and purchasing teams, logistics, equipment fleet management and will work closely with our Sales division, Operations team and the other various support teams.

Director of Supply Chain - Job Ad LinkedIn  

Apply today and learn more about these incredible opportunities!





EXCITING CAREER OPPORTUNTIES AVAILABLE: DETAILS AT WWW.WOLFGUGLER.COM

Sales Representative, Hardware – Ontario 

Manager, Product Installation (Florida) 

Product Manager, Outdoor Living Products (Ontario or Chicagoland) 

Global Sourcing Manager – US 

Retail General Manager - Toronto 

Referral reward! Refer someone who is hired by our Client, and we'll donate $500 on your behalf to your charity of choice! 

Looking to make a career move? Send your resume to Wolf Gugler in complete confidence.

Video cover letters are welcomed. 

Wolf Gugler Executive Search, offices in Canada and the US. 




 

Looking to post a classified ad? Email Michelle for a free quote.
Privacy Policy | HARDLINES.ca



HARDLINES is published weekly (except monthly in December and August) by HARDLINES Inc.
© 2020 by HARDLINES Inc.
HARDLINES™ the electronic newsletter www.HARDLINES.ca
Phone: 416.489.3396; Fax: 647.259.8764

Michael McLarney — President— mike@hardlines.ca
Christina Manocchio — Editor— christina@hardlines.ca
Geoff McLarney — Assistant Editor— geoff@hardlines.ca

David Chestnut — VP & Publisher— david@hardlines.ca
Michelle Porter— Marketing & Events Manager— michelle@hardlines.ca
Accounting — accounting@hardlines.ca

The HARDLINES "Fair Play" Policy: Reproduction in whole or in part is very uncool and strictly forbidden and really and truly against the law. So please, play fair! Call for information on multiple subscriptions or a site license for your company. We do want as many people as possible to read HARDLINES each week — but let us handle your internal routing from this end!

1-3 Subscribers: $495
4 -6 Subscribers: $660
7 -10 Subscribers: $795
11-20 Subscribers $1,110
21-30 Subscribers $1,425

We have packages for up to 100 subscribers!

For more information call 416-489-3396 or click here
You can pay online by VISA/MC/AMEX at our secure website, by EFT, or send us money. Please make cheque payable to HARDLINES.