HOLIDAY PUBLISHING SCHEDULE: Hardlines is published monthly in December, so there will be no issues on December 7, 14 or 28. However, the Virtual World Headquarters remains open until noon on December 22. In the meantime, be sure you're getting our free Daily News updates to stay on top of the latest retail and industry scoops!



IN THIS ISSUE:

Taiga set for wide rollout of its online ordering system, TaigaNow
Canada ranks high among global home improvement markets
Big boxes position themselves as home décor and furnishings destinations
Attend this buyer networking summit to grow your online sales

PLUS: BMR's new ERP, TIMBER MART's newest member, Ace Hardware's record sales, Loblaw's driverless trucks, BSIA's speaker program at its Wave of the Future, West Fraser's acquisition of Norbord, Structure du Nord's new site, Husqvarna's latest acquisition, retail sales and more!

Taiga set for wide rollout of its online ordering system, TaigaNow

BURNABY, B.C. — Taiga Building Products has developed an online B2B ordering, catalogue and administrative platform. Branded as TaigaNow, it allows for placement of orders with internet access.

According to Russ Permann, Taiga's COO and EVP operations, the program has been in the works for six years, as the wholesaler has committed to moving to online sales. He admits the company examined the move carefully, evaluating how important e-commerce would be in a B2B environment. But with a younger generation of dealers taking over the industry, the move proved both practical and inevitable. "This cohort is completely comfortable shopping online and wants to be there," Permann says.

The company tested TaigaNow initially by making it available to customers served by the wholesaler's Calgary and Saskatoon branches. Early in 2021, the initiative will be rolled out to Taiga's 13 other distribution centres across Canada. Dealers will be able to access the inventory of any Taiga DC to find out exactly what's available.

When the dealers place an order, the system even generates all necessary shipping documents, making TaigaNow accessible to anyone in the store. And like any type of online shopping, it's available around the clock. "It's a pretty straightforward process," Permann says. The goal down the road, he notes, is to be able to integrate Taiga's e-commerce functionality with the POS systems of the dealers themselves.

"The backbone of TaigaNow is this automation of the distribution process," Permann adds.

The rollout comes amidst a planned restructuring within Taiga's executive team. Effective January 1, Permann will assume the role of co-CEO, as Trent Balog, Taiga's current CEO and president, plans to step back at the end of this year. He will serve as co-CEO alongside Permann through 2021. After that time, Permann will take over as Taiga's sole CEO.

Canada ranks high among global home improvement markets

INTERNATIONAL REPORT — In 2019, the worldwide retail home improvement market reached $958 billion in sales, an increase of 4.2 percent compared to the previous year, says the latest edition of the Global Home Improvement Report 2020.

The report, produced by the combined European and global retail home improvement association EDRA/GHIN, reveals that Canada ranks as the number-three home improvement market by sales, after the U.S. and Germany.

North America and Europe combined represent 86 percent of this market—58 percent and 28 percent respectively—even though their collective populations account for only 16 percent of the world population. The retail home improvement markets of these two continents reached $829 billion, an increase of 3.7 over 2018.

The combined sales power of the North American market totalled almost $550 billion, says the report. Canada represented about $53 billion, making it number three on the world stage after the U.S. and Germany. The U.S. alone weighed in with $496 billion in sales. North America also had the highest average expenditure per capita in 2019, at $1,507 per person in the U.S. and $1,398 in Canada.

Approximately 81 percent of the Global DIY market is concentrated in only eight countries: the USA, Germany, Canada, Japan, United Kingdom, France, Australia and Italy. Moreover, the three major markets in Europe—Germany, France and the UK—represent 50 percent of the continent's sales.

The top 10 major home improvement retailers worldwide are The Home Depot, Lowe's Cos., Adeo in France, the UK's Kingfisher, Menards in the U.S., Bunnings in Australia, OBI and Bauhaus—both in Germany—Ace Hardware and Chile's Sodimac. Home Depot and Lowe's together account for 26.3 percent of the global market share.

More detailed information, including a global analysis, detailed data on 50 of the largest retail home improvement markets and the top 10 home improvement groups worldwide, is contained in the latest edition of the Global Home Improvement Report 2020.

Want the full report? You can order it here.)


Big boxes position themselves as home décor and furnishings destinations

SPECIAL REPORT — Big box retailers are adapting to changes in the holiday shopping season by encouraging customers to look to them for housewares. And the likes of Home Depot Canada (whose website assortments are shown here) and Lowe's Canada are offering fashion trend guidance to reinforce their positioning. 

Black Friday, long a mainstay of the annual U.S. retail business cycle, has been in flux in recent years. The boom in online sales growth has helped to morph the event from a single-day rush to bricks-and-mortar stores into an extended season of in-store and online deals.

In that sense, the outbreak of COVID-19 has only accelerated a trend already in motion. With big sales events that encourage surges in store traffic not feasible under widespread lockdowns, retailers are pursuing a longer season of promotions leading into the holidays.

As part of that shift, retailers including the big boxes are positioning themselves as destinations for a number of housewares and home décor categories outside the traditional hardlines ranges.

Home Depot's Fall + Winter 2020 Look Book reflects this shift—and highlights it with a series of design themes. "Mid-Century Modern" features natural wood with subtle colour accents in shades of beige and matte blues and greens. Offerings include coloured Thomasville Cabinetry items, exclusive to the banner, for kitchens.

In plumbing, customers can choose between dark-toned faucets by Moen and Vigo and a variety of gold accessories from brands including Pfizer, Moen and Delta.

Another design theme, "Modern Farmhouse," evokes the rustic charms of reclaimed wood furniture and sliding barn doors. Products include sinks from Kohler and Vigo and flooring by OptiWood. In the "Soft Industrial" style profile, concrete textured vanities meet contrasting countertops in blacks, whites and natural wood tones.

Meanwhile, Lowe's unveiled a gallery of four seasonal design themes for the kitchen or bathroom. The "Collected" kitchen is all about maximalism. Surfaces like porcelain and granite are offset by intense accents of bronze and black. Wood and granite also feature in the "Refined" collection, which offers a clean, casual look, characterized by whites and greens.

The "Lavish" bathroom is described as "Global-inspired", with elements of a "70s glam" look. Dramatic shades of blue, green and violet pair with white and gold plumbing fixtures. The "Raw" look combines mid-century modern with irregular textures. Once again, wood grain and marble-effect porcelain are seen alongside bold black faucets and lighting pieces.

With so many trends on offer, big boxes stand to compete with housewares retailers, department stores and local hardware stores as décor destinations.

Attend this buyer networking summit to grow your online sales

CHICAGO — The spread of the coronavirus has had a debilitating effect on bricks-and-mortar retail sales in the U.S. that are expected to decline by 10.5 percent this year. The silver lining has been e-commerce, which is projected to rise by 18 percent in 2020 and account for 14.5 percent of total retail sales, according to emarketer.com.

The Home Improvement eRetailer Summit, scheduled for March 7 to 9, 2021 at the Aloft Chicago Downtown River North hotel, has designed its agenda with an eye toward providing insight into future market conditions and tools to help dealers plan for and respond to those conditions proactively.

"The summit has always strived to keep its attendees ahead of the curve, and we believe our upcoming agenda will again meet the high bar we've set," says Sonya Ruff Jarvis, the summit's founder.

In comparison to many other industry events, the Home Improvement eRetailer Summit prides itself on being less formal and more participatory. It limits attendees to 100 people, resulting in a program that is welcoming and interactive.

The summit has also earmarked a session that identifies the five top retail tech trends and predicts which are likely to be temporary and which will endure. Supply-chain management is a pillar in any successful e-commerce strategy. There will be two sessions on this topic.

Most important, there will be ample opportunities for attendees and sponsors to network. "We believe our agenda will stimulate a lot of discussion during the Q&As and networking periods," says Ruff Jarvis.

(For more information about the Home Improvement eRetailer Summit, contact Sonya Ruff Jarvis at 203-295-3385 or sruffjarvis@eretailersummit.com.)

Jean Piuze has been appointed president of SJM Group, whose holdings include store fixture and storage system maker Equipement Boni Inc. Puize's mandate in the role will include refining the vision and focus of SJM Group and establishing its growth strategies. He joined in 2000.

 

DID YOU KNOW...?

... that just two provinces account for more than half of all retail home improvement sales in Canada? Or that one retailer has twice the share of the market in British Columbia than the nearest competitor? It's all in the new Hardlines Market Share Report. Hardlines subscribers save more than 20 percent on pricing, so be sure and take advantage of this! Click here now to learn more and order yours!

RETAILER NEWS

BOUCHERVILLE, Que. — BMR Group is currently working on the rollout of a new business management system at its head office. The deployment of this enterprise resource planning (ERP) software by Solstice is getting ready to go live. ERP can connect the day-to-day business activities of everything from accounting and procurement to project planning and supply chain management.

VAUGHAN, Ont. — TIMBER MART's newest member is Matériaux Audet, with locations in Quebec City and Saint-Marc-des-Carrières. "TIMBER MART will provide us with the buying power we need to be more competitive in our key categories and the freedom to grow our business the way we feel is best," said Mario Audet, who is co-owner of the business along with Marie-Claire Audet. Matériaux Audet has operated for more than 70 years. Its two locations are supported by some 80 staff and a fleet of 15 trucks.

OAK BROOK, Ill. — Ace Hardware Corp. reported record Q3 sales and profits. Revenues of $2 billion represented an increase of $470.4 million, or 30.7 percent, from the comparable period in 2019. Net income for the quarter was $98.7 million, up $38.2 million from a year prior. U.S. same-store-sales increased by 28.9 percent, while sales via the online channel surged by 221 percent.

BRAMPTON, Ont. — Loblaw Cos. has teamed up with California-based startup Gatik AI to launch an autonomous delivery service beginning in January. Five Ford Transit 350 trucks, equipped with Gatik's self-driving technology, will operate on fixed routes from Loblaw's automated picking facility to Toronto-area stores.

SURREY, B.C. — The Building Supply Industry Association of B.C. is hosting its first product-centred online conference on January 19. With more than 30 sponsors, "BSIA 2021 Wave of the Future – Product Expo and PK Sessions" will feature presentations from companies including CanWel, EAB, TIMBER MART, King Marketing, Sexton Group and Hardlines. Several draws for prizes will be held each hour. (Click here for information and to register.)

VANCOUVER & TORONTO — West Fraser Timber Co. is acquiring all outstanding common shares of Norbord Inc., reportedly the world's largest OSB producer. The all-stock transaction is valued at approximately $4 billion. Following closing, the combined company will operate as West Fraser. The company will continue to be led by West Fraser President and CEO Raymond Ferris, and CFO Chris Virostek.

NATIONAL REPORT — A growing number of platforms are offering e-retail customers the chance to pay for purchases in instalments, while assuming the risks on behalf of merchants. According to CBC News, services such as Afterpay, PayBright, Sezzle and Affirm charge lower fees—in some cases, none at all to the customer. Afterpay, for example, is free for consumers. Retailers pay a fee of four to six percent of the sale, and in return Afterpay pays them up front, assuming the risk of non-payment on the customer's part.

VALLEYFIELD, Que. — Matériaux Pont-Masson, through its sister business, Structure du Nord, has acquired a site in Beauharnois for its roof truss manufacturing. The new plant will be used to manufacture roof trusses and distribute engineered wood products such as joists, LVL beams and columns.

STOCKHOLM — Husqvarna Group's Construction Division has signed an agreement to acquire Blastrac, an international provider of surface preparation technologies for the global construction and remediation industry. The companies are aiming to close the deal, subject to approval by competition regulators, by the end of 2020.

Retail sales rose 1.1 percent to $53.9 billion in September, the fifth consecutive monthly increase since the record decline in April. Sales of building materials and garden equipment and supplies came to $3.82 billion, an increase of 0.9 percent from August and up 19.5 percent from September 2019. (StatCan)

The pandemic has shone a spotlight on the challenges facing small local merchants. According to Retail Council of Canada's annual national Holiday Shopping Survey, 90 percent of survey respondents said it was important to buy from a retailer within Canada this holiday season. The average planned spend this Christmas is $693, down from $792 last year.

 

 
Classified Ads




ST. JACOBS
STORE DESIGN
IN-STORE MERCHANDISER (#865)
HOURS:        Varied with Extensive Travel                                                                 
                                 
JOB DESCRIPTION:

Responsible to the Store Design Merchandising & Systems Supervisor for assisting Dealers improve store appearance and profitability, through effective merchandising and display for all Product Categories.

Assists Home Dealers with Merchandising Product and Installation of Displays and Shelving, with primary focus on current Merchandising Technique, Programs and Plan-o-grams

Helps with the flow of information between Dealers and the Dealer Support Centre with respect to product mix, display and assortment, and reporting of issues that affect the project progress to the Store Planner.

Makes onsite recommendations and modifications to the merchandising plan, in collaboration with the Home Dealer, Store Planner and Retail Operations.
QUALIFICATIONS:
Must be able to travel extensively and be away from home for several weeks at a time.  Valid Driver's license is required.

College or University diploma or degree in business an asset, with effective communication skills.
Retail experience (hardware or building supplies) is a preferred asset. An understanding of Category Management principals and Plan-o-grams is a preferred asset.

Must live near an international airport or be within commuting distance to St. Jacobs to facilitate travel to Stores.

Fluency in both English and French would be an asset.
*We thank all applicants for their interest;
however, only qualified candidates will be contacted for interviews.
INTERESTED CANDIDATES, PLEASE VISIT www.homehardware.ca/careers TO APPLY!
Krista Gromeder, Recruitment Coordinator, Human Resources Phone: 519-664-2252 ext. 6208

We will accommodate the needs of qualified applicants on request, under the Human Rights Code in all parts of the hiring process.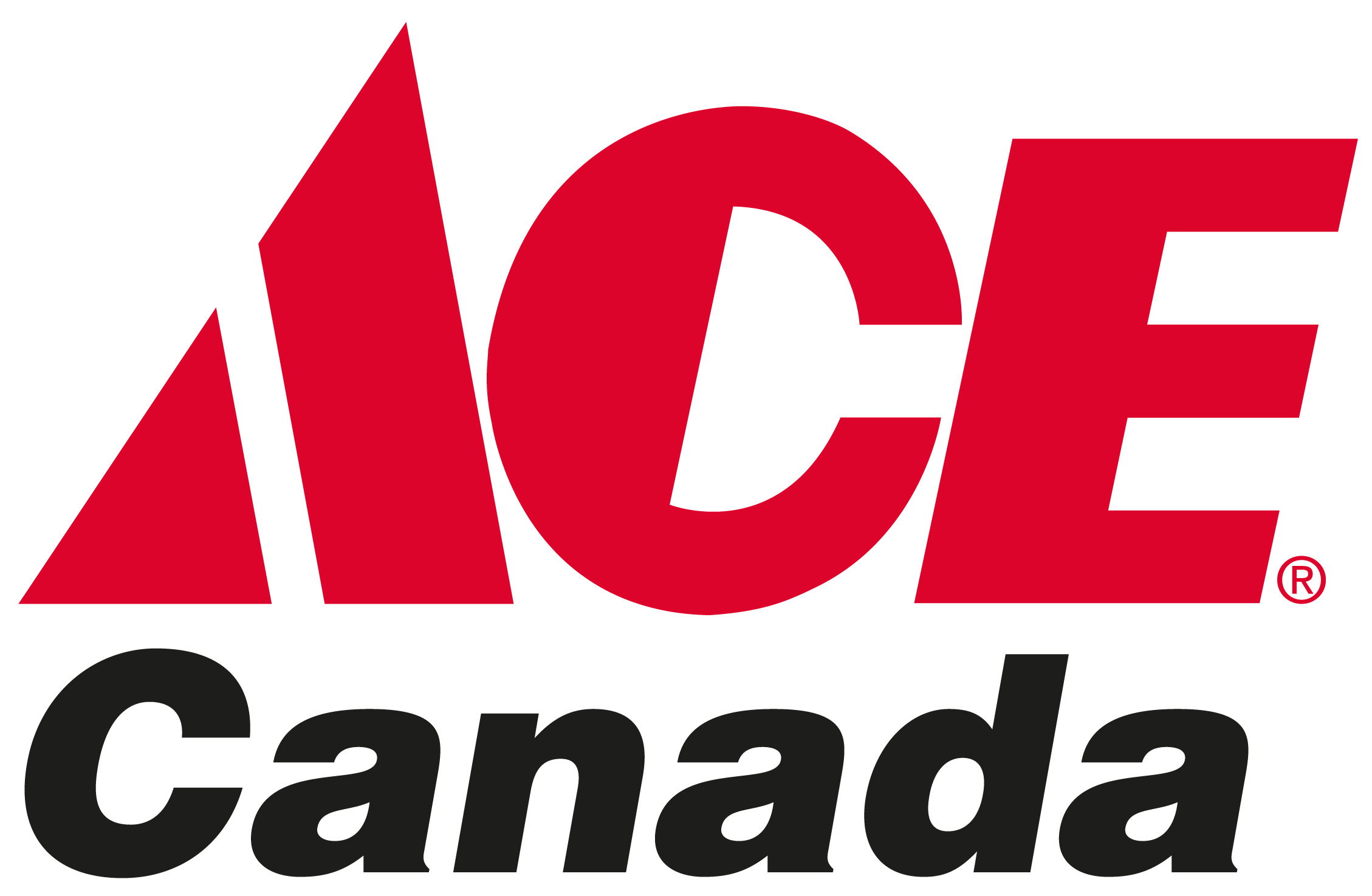 Director of Ace Dealer Conversions

Job Purpose: The position is responsible for the full execution of Ace dealer conversions from an existing independent dealer store to an Ace bannered store by working with the independent owner and key Peavey and Ace stakeholders. This includes working with the store design, merchandizing, flyer, and marketing teams, inventory coordinators, as well the finance and recruiting teams to ensure that the transition to an Ace bannered store is successfully executed.

Essential Job Results
Plan, create, manage, and execute all elements of store conversions.
Travel to stores being converted to determine the overall conversion plan.
Facilitate existing and new Ace dealer remodels and resets.
Interface with internal departments to ensure all conversion activities are being executed within required timeframes.
Job Qualifications
5-10 years of related retail experience
Prior work with independent owners/dealers who be considered an asset
To apply, please send resume to: careers@peaveyindustries.com



Sales Representative

BMF is looking for a Sales Representative for our Display and Retail Division. Candidate must be a personable, self-motivated, customer centric professional who excels in building relationships and sales.  BMF is the Home Improvement Industry's preferred supplier in custom displays and big box resets. We also support retailers in other hardline categories including sporting goods, pet supplies, and footwear.  
Responsibilities:
Service existing relationships with Vendors in the Home Improvement Industry to support Merchandising Programs, Display needs and Big Box Resets
Build relationships with new customers to expand current accounts
Work with Buying Groups in the sporting goods sector to support store planning and renovation opportunities.
Collaborate with customers and BMF's cross functional teams
Set sales targets and expand customer base
Requirements:
Min 3-5 years of industry sales experience
Highly organized and able to prioritize multiple responsibilities
Experience with store fixtures and custom displays
Excellent Customer Service and Presentation skills
Proficient in Microsoft Office Suite

Looking to post a classified ad? Email Michelle for a free quote.
Privacy Policy | HARDLINES.ca



HARDLINES is published weekly (except monthly in December and August) by HARDLINES Inc.
© 2020 by HARDLINES Inc.
HARDLINES™ the electronic newsletter www.HARDLINES.ca
Phone: 416.489.3396; Fax: 647.259.8764

Michael McLarney — President— mike@hardlines.ca
Geoff McLarney — Assistant Editor— geoff@hardlines.ca

David Chestnut — VP & Publisher— david@hardlines.ca
Michelle Porter— Marketing & Events Manager— michelle@hardlines.ca
Accounting — accounting@hardlines.ca

The HARDLINES "Fair Play" Policy: Reproduction in whole or in part is very uncool and strictly forbidden and really and truly against the law. So please, play fair! Call for information on multiple subscriptions or a site license for your company. We do want as many people as possible to read HARDLINES each week — but let us handle your internalrouting from this end!
1-3 Subscribers: $455
4-6 Subscribers: $615
7-10: Subscribers: $750
After initial 10 subscribers, blocks of 10 are $285.
For more information call 416-489-3396 or click here
You can pay online by VISA/MC/AMEX at our secure website, by EFT, or send us money. Please make cheque payable to HARDLINES.