November 11, 2013, Volume xix, #43
"Traveling is almost like talking with men of other centuries."
—René Descartes (French philosopher and mathematician, 1596-1650)
______________________________________________________________________
______________________________________________________________________
Mixed year for industry sets sober tone at Hardlines Conference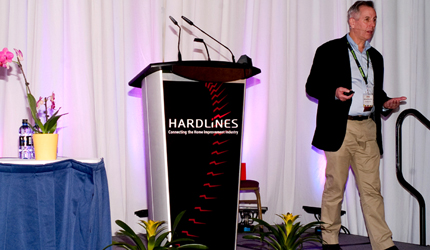 TORONTO — The year so far has not been one of significant growth for the hardware and home improvement industry in Canada. In fact, for the majority of dealers in this country, it will be a year of slow or negative growth.

This sombre message was presented by HARDLINES' editor Michael McLarney at the 18th annual Hardlines Conference last month, as he set the stage for two days of presentations by some of the world's foremost retail and trends leaders.

McLarney noted that retail sales in this industry are forecast by HARDLINES to be almost flat again this year, even as global e-commerce sales are expected to grow by almost 20% and top a whopping $1 trillion in 2013.

Sharing the preliminary results from the Hardlines Third Quarter Business Conditions Survey, he pointed out that just over half (55%) of dealers expect to end the year with increased sales over 2012. One-third expect sales to remain flat, and 12% expect sales to be down over last year. Suppliers are even more pessimistic: only 38% expect sales to increase this year; 41% expect sales to be down and 21% are facing negative growth.
______________________________________________________________________
French building materials show: ideas for construction
  PARIS — Batimat is a trade show for building and construction materials. Like Construct Canada or the National Builders Show in the U.S., it is a trade show for builders and architects, but it has a lot of appeal for dealers and wholesalers in home improvement retail.

A delegation of Canadians attended this year's show—all of them, except for a lone journalist who speaks French badly, from Quebec—most of them as part of a delegation organized by the Quebec building materials association, AQMAT. In addition, the association was exhibiting with a stand of its own representing 10 Quebec manufacturers.

Some familiar companies were exhibiting at the show outside of the AQMAT pavilion, including Kaycan (under its European division) and Owens Corning. OC was showcasing its Masonry Products Europe division, featuring a new series of cement-faced panels backed by a thickness of Styrofoam insulation called Thermart. The facing comes in a range of finishes that simulate brick, stone, and even wood panelling. Slated for a rollout in spring 2014, the product is also being evaluated for possible North American launch.

The extensive bath displays at Batimat offered a range of decorative products, including a tub faucet with a 28 cm mouth and flat-panel radiators that can be installed right on the wall and decorated.

"They are five to 10 years ahead of us here," said Daniel Rioux, general manager of Chalifour Canada in Quebec. He noted that the use of green technology is far ahead of what he sees typically in Canada. Rioux, who has been coming to the show for many years, also observed that European building systems are increasingly adopting North American-style systems, which employ more wood in their construction.

Marcel Couture, of Gabriel Couture et Fils in Richmond, B.C., an Ace dealer and member of the TIM-BR MART board of directors, echoed Rioux's observations. He found the show interesting even as an independent dealer, looking for products that would give his store an edge, while on the lookout for innovations the entire TIM-BR MART group might benefit from. "They are way ahead of us," he said, referring to the innovations in solar and green technology that he saw at Batimat.

One of the trends at the show that was considered ahead of North America was the advanced use of outdoor space. The pergolas and retractable awnings would certainly be better accommodated by the temperate weather of Southern Europe than the harsh Canadian climate, but the enthusiasm for outdoor recreational life was nevertheless impressive.
______________________________________________________________________
Quebec products attract attention at Batimat
PARIS — A group stand organized by the Quebec building materials association, AQMAT, brought Canadian products to the European market via its presence at Batimat last week.

Richard Darveau, president of AQMAT, believes the member companies of his association have much to offer in the way of new product ideas at this event.

The "Pavilion of Innovation" featured product displays and literature from Quebec-based companies such as Mur Design, Maax, and Garant. "We've had good response for these products," says Darveau. He cites Novik, Vicwest, and Techniseal as examples of manufacturers that have been well received. A company like Mur Design, which sells exterior siding with arrange of fashion and colour choices, fits well with the style sensibility at Batimat.

Darveau's one complaint about the show is the limited Canadian presence beyond his own initiative. "It's a shame that Canada is so under-represented," he says bluntly.

Next time (the show is every two years), he hopes to rally support from different levels of government to develop a larger Canadian group stand. Encouraging suppliers to seek wider markets is, he believes, part of the mandate of his association. "If we don't help our vendors to prosper, we'll just shoot ourselves in the foot as an industry," he says.
______________________________________________________________________
Canadian Tire sees growth in Q3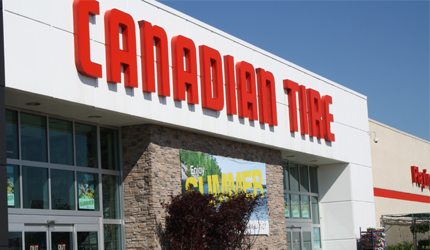 TORONTO — Canadian Tire announced results for the third quarter, including retail sales growth of 3.1% with positive contributions from all retail banners. Consolidated revenue increased 4.5%. Consolidated net income grew 10.7% compared to Q3 2012 due in part to strong margin performance across the Retail and Financial Services segments.

Sales at the Canadian Tire retail banner increased 2.8% and same store sales increased 2.0% in the quarter driven by strong performances in automotive, seasonal, and kitchen categories.

FGL Sports' retail sales increased 4.2% over the prior year, reflecting the acquisition of Pro Hockey Life Sporting Goods Inc. At Mark's, retail sales grew 4.7% and same store sales increased 4.3%.
______________________________________________________________________
Spotlight on the ORA Winners: Kemptville RONA
HARDLINES is proud to present the Outstanding Retailer Awards, honouring some of the finest dealers in this country. The awards were given at a Gala Dinner on October 23 during the 18th Annual Hardlines Conference in Toronto. We're focusing on a different winner each week—and our congratulations to all the winners!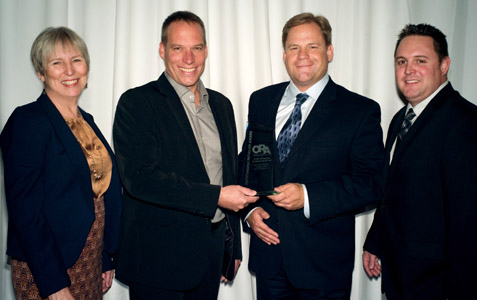 l-r: Beverly Allen, Publisher of Hardlines, which hosts the Outstanding Retailer Awards; Sebastién Plourde, President of Super Remover, sponsor of the award; Eric Norenberg, Owner of Kemptville RONA; and Chris Sargeant, Store Manager at Kemptville RONA.
TORONTO — Kemptville RONA Building Centre in Kemptville, Ont., has been recognized as one of the country's best home improvement retailers as the recipient of the 2013 Outstanding Retailer Award. Kemptville RONA won in the category of Best Building Supply/Home Centre over 25,000 square feet.

Kemptville RONA was recognized at the Outstanding Retailer Awards Gala Dinner, held during the 18th Annual Hardlines Conference in Toronto on October 23. Eric Norenberg and Chris Sargeant from Kemptville RONA were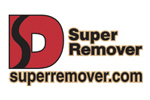 present to accept the award before an audience of retailers and suppliers from across Canada. The Outstanding Retailer Awards have been recognizing and honouring the best in home improvement retailing across Canada for more than two decades. The award was sponsored by Super Remover.

A family business that has built its reputation on exceptional customer service, knowledgeable and friendly staff, and support for its community, RONA Kemptville Building Centre is a leader in the industry and the community.

"Kemptville RONA is an example of hard work and the courage to take chances—and seeing that hard work pay off," said Michael McLarney, Editor of HARDLINES. "In a highly competitive market, this store has become a destination for a range of products and services to help both contractors and do-it-yourselfers."
______________________________________________________________________
Treat people well to combat online sales, says survey
   SPECIAL REPORT — A recent survey has tracked some of the qualities consumers look for in their shopping experience, including the desire for more personalized service. The survey, conducted at the Worldwide Business Research Future Stores conference, gleaned insights from over 1,000 customers and 60 retailers, including CVS, Neiman Marcus, and Macy's. It was conducted by TimeTrade, an online scheduling platform and business consultancy based in Massachusetts.

The number-one thing that customers find is missing from their shopping experience is the personal touch that in-store personnel offer. According to the survey, 33% of customers want a more personalized experience; 30% want smarter, more helpful employees, and 29% want faster customer service.

"The simple way we think about it is 'happy customers buy more,'" said Gary Ambrosino, president of TimeTrade.

Speaking of faster service, 80% will abandon an in-store purchase if they have to wait more than five minutes for services like help finding products, answering questions, or checkout. Among retailers, 80% revealed that sales increase by 25-50% when customers are assisted by product experts.

"A lot of them told us they'd be willing to even pay a little more if they got some personal attention," said Ambrosino.

As for online shopping, the survey determined that only about 10-12% of purchases are made online, says Ambrosino. Those surveyed by TimeTrade are seeing an increase in online sales and expect to see that trend continue, but so far in 2013, retailers have found that 83% of their sales took place in the physical store.
______________________________________________________________________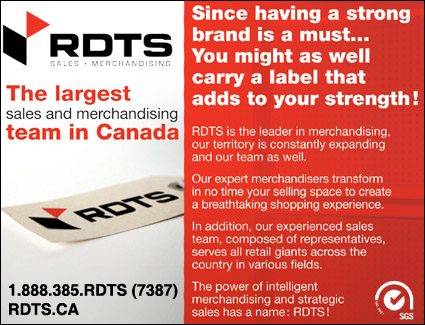 ______________________________________________________________________
Classified Ads

A Message from Eric Aronoff:

To all my friends, business acquaintances, suppliers and category managers;

Beginning November 1, I will no longer be associated with Fonora Textile Inc.

As the exiting President of Fonora responsible for sales, marketing and
product development; I wish to take this opportunity to thank everyone who
I have had the pleasure of working with, serving and otherwise had a chance
to meet over the many years that I have been at the helm.

The time has come for me to step away and seek out new challenges with
excitement and a renewed eye for the years to come.

I will now be reachable at my new email address: Eric@ejaholdings.com

My mobile number remains unchanged (514) 502 3197

...and I look forward to the future as we all follow and explore life's
meandering and crossing paths.

Best of luck and again a sincere thank you for your support and friendship
over the years.

Best regards
Eric Aronoff
Eja holdings inc.

______________________________________________________________________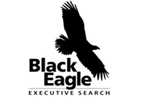 KEY ACCOUNT MANAGER
LOXCREEN CANADA LTD.
Subsidiary of M-D Building Products, Inc.
MISSISSAUGA, ONTARIO 
Loxcreen Canada Ltd., Subsidiary of M-D Building Products Inc. www.loxcreen.com / www.mdteam.com is a leading supplier of floor trims, ceramic accessories and weatherstrip products in North America with head office in Mississauga, Ontario. Loxcreen Products are widely known under the Shur-Trim, ProVa, Dura-Trim and M-D brand names in the Canadian marketplace. The company is seeking a Key Account Manager with national and regional account experience across Canada in the retail building materials/hardware industry.

The company requires a Key Account Manager who will be the day-to-day sales contact with selected major national accounts, primary contact with major regional accounts across Canada, and manage agency sales representatives. Reports directly to the VP, Sales & Marketing, Retail Distribution Channel. Competitive salary + bonus, benefit package.

Black Eagle Executive Search is conducting this search on behalf of Loxcreen Canada Ltd.
KEY COMPETENCIES
Excellent communication skills both written and verbal
Disciplined self-starter
Proven negotiation skills – "sales closer" mentality
Team player able to communicate effectively within the company particularly with customer service, marketing, other sales representatives; and externally with the retail distribution channel and sales agencies.
Excellent analytical, forecasting abilities. Able to develop and analyze spreadsheet data (e.g. P.O.S.) and develop go-forward sales and merchandising solutions from this data.
Organizational and planning ability
Motivated to learn and succeed in a fast-paced work environment.
KEY QUALIFICATIONS
Post-secondary business degree/diploma
5-7 years of national/regional account sales experience in the retail building materials/hardware industry across Canada required.
Experience in working with and managing sales agencies
Knowledge and understanding of doing business with Big Box Home Improvement retailers and previous participation in line reviews, negotiations, merchandising development with these retailers. Will be first point of contact.
Proven sales track record with demonstrable accomplishments
Experience with:

Multi-SKU product lines involving 1,000+ individual products
Program/assortment/plan-o-gram selling
In-store and trade show set-ups/tear downs and planning/organizing

Experienced with Microsoft Office Applications including: Excel, Word, and PowerPoint. Ability to develop and effectively deliver PowerPoint sales presentations.
Ability to travel regularly across Canada – travel approximately 25% of work time
Bilingual (English/French) not required, but would be an asset.  
Please submit résumé via email to Black Eagle Executive Search
c/o Richard Simms at rsimms@blackeagle.ca
Only candidates of interest with be contacted
______________________________________________________________________
 
Resumés
Click here to view the resumés online