In This Issue:
PLUS: Housing starts slip, Linens 'N Things in Home Outfitters , Canadian Tire backs kids' hockey, nasty drywall, Tractor Supply — and more!
"Hardlines remains the information leader in this industry, and I have found the Hardlines Conference to be a great way to receive information in a direct, personalized fashion ... Great value for your money, and time!" —Joel Marks, Director Hardlines, Home Hardware Stores Ltd.
IRLY continues reorg
SURREY , B.C. — More changes are afoot at IRLY Distributors. Under the aegis of CEO Susan Robinson, the west coast buying group continues to revamp the business, which includes personnel shuffles and even a name change for its wholesale distribution business.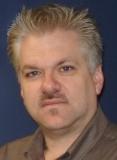 Most recently, Brad Dixon has been promoted to the position of director of business development, purchasing and branding. He was formerly the manager of business development. And, according to Catherine Brownlow, spokesperson for IRLY, more hires are planned. Dixon, a 17-year veteran of IRLY, will, as part of the restructuring, appoint an assistant to the hardware buyers as well as a building materials customer service rep. Previously, IRLY's customer service reps have assisted with hardware only. "Our hardware buyers are so busy that they need an assistant to do the non-buying functions in their department," says Brownlow. The company, which has for many years operated a separate hardware distribution business for its non-bannered customers under the Western Hardware name, is dropping the Western name. The distribution function will operate directly under the IRLY name. According to Brownlow, the name has a lot of recognition among the wholesale customers. Many of them are TIM-BR MART dealers, who rely on IRLY for fill-in orders. IRLY became a member of TIM-BR MART two years. To further strengthen that side of the operation, a director of supply chain will also be hired.

Top.
Is the recession really over: what's next?
WORLD HEADQUARTERS, TORONTO — What will the new, post-recession consumer look like? How have the needs of contractor and builder customers been altered by the new economy? These are just two of the issues that will be addressed at the upcoming Hardlines Conference, Oct. 22-23 in Toronto:
Retail Forward is one of the savviest retail think tanks in North America. Al Meyers, vice-president of the Dallas office, will outline

"From Recession to Recovery: The Changing Profile of Today's Cost-Conscious Retail Environment."

A breakout session on

"What Contractors Want"

will feature opinions and insights right from the horse's mouth, as we gather a panel of pro customers to share their concerns, gripes and insights, moderated by Dave Campbell, president of the Lumber and Building Materials Association of Ontario.
The Conference breakout series will be rounded out with important sessions for retailers and vendors alike:
"Technology vs. Sustainability: Trends in Global Sourcing,"

presented by

Greg Orloff, new business development manager, OnSpeX

.
Learn the latest, hippest ways to promote and sell online with

"Engage your Customers with Social Media."

This cutting-edge discussion will feature Marc Robichaud, an award-winning TIM-BR MART dealer who sells hot tubs on eBay; Brenda Dumont, a

recruiting and retention consultant

who uses Twitter to build online career connections; and Wolf Gugler, president of Wolf Gugler & Associates, a home improvement recruiter who is a front-runner in the use of social media.

"What Vendors Want from Their Vendor-Buyer Relationship"

with Bill Wilson, Retail Advisor for NRHA Canada, and former head merchant for Sodisco-Howden and TSC Stores; and Chad Murray of Quest Plastics, a veteran supplier and master networker.
(Learn why you should be at the 14th Annual Hardlines Conference, Oct. 22-23, with this riveting new episode of Hardlines TV I invite you to register today. Click here for more info.—Michael)
Top.
RONA celebrates its 70th birthday
BOUCHERVILLE , Que. — RONA officially celebrated its 70th anniversary last week. On Oct. 6, 1939, the association that was to become RONA, Les Marchands en Quincaillerie limitée — was born in Montreal.At that time, half dozen Quebec hardware dealers founded Les Marchands en Quincaillerie Limitee. Their goal was to allow members to combine their orders to get the best prices for themselves and for their customers. The company bylaws show that its mission was to "pursue wholesale and retail commerce as hardware and ironware dealers." The group's first order was a load of brooms, transported from Toronto to Montreal in the fall of 1939. A few years later, Rolland Dansereau and Napoleon Piotte took over management of the organization and formed Quincaillerie Ro-Na, using the first two letters of their names. After establishing profitable partnerships, particularly with Canadian and American wholesalers, the company changed its name and its bylaws. Quincaillerie Ro-Na became first Les Marchands Ro-Na, then Le Groupe Ro-Na Inc., Le Groupe Ro-Na Dismat and finally, in 1998, RONA Inc. Along the way, the company has acquired a number of other chains, including Botanix, Cashway Building Centres and Revy Home Centres. After it went public in 2002, RONA additionally acquired Reno-Depot, Totem Building Supplies, Chester Dawe and Noble Trade. Today it consists of more than 700 stores and wholesale outlets across Canada. RONA president and CEO Robert Dutton celebrated the day by paying tribute to RONA's affiliate dealer-owners, what he referred to as "the driving force behind the company's success from day one. RONA was born out of the determination of the business visionaries that have steered our course from 1939 until today. The contribution made by RONA affiliate dealer-owners is at the very core of our success and remains vital as ever to our continued growth," he said.
Lowe's and Home Depot line up insulation suppliers
ATLANTA & MOORESVILLE, N.C. — Home Depot and Lowe's Cos. have both made major commitments to their respective suppliers of fiberglass insulation.Johns Manville Corp., whose insulation had been carried in 600 of Lowe's stores, signed a multi-year agreement to be the exclusive provider of that product to all of Lowe's nearly 1,700 stores. That agreement expands a relationship between the retailer and manufacturer that has existed for more than a decade. The deal does not affect Lowe's Canada. Within days of this news, Home Depot announced that it would begin carrying insulation products from Owens Corning starting in January. The OC deal will put the supplier's products in all 2,200 of the retailer's stores in North America. OC claims that unaided homeowner awareness of its residential insulation is 10 times higher than that of other brands in that category. Home Depot officials believe OC's insulation can be sold in conjunction with the retailer's Eco Options line of energy efficient products.
Canadian company gets Belgian royal seal of approval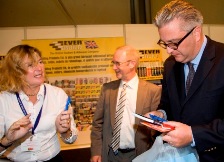 KORTRIJK, Belgium — It's not often you meet a real live prince in the 21st century, but that's what happened to Canadian entrepreneur Jayne Seagrave of Vancouver Tool Corporation during a recent trade mission to Belgium. Her company was demonstrating its patented range of sealant tools at the HOMING Do-it-Yourself Trade Show when Prince Laurent of Belgium stopped by for a product demonstration."I knew the Prince was visiting the show and thought he wouldn't be interested in Canadian-made sealant tools, but he was and he took away samples and literature. I suggested to him that they could be useful to re-apply the sealant in his castle's bathroom but he told me he didn't live in a castle." Vancouver Tool products, which are made in Canada (guess which city), are already sold in a number of European countries.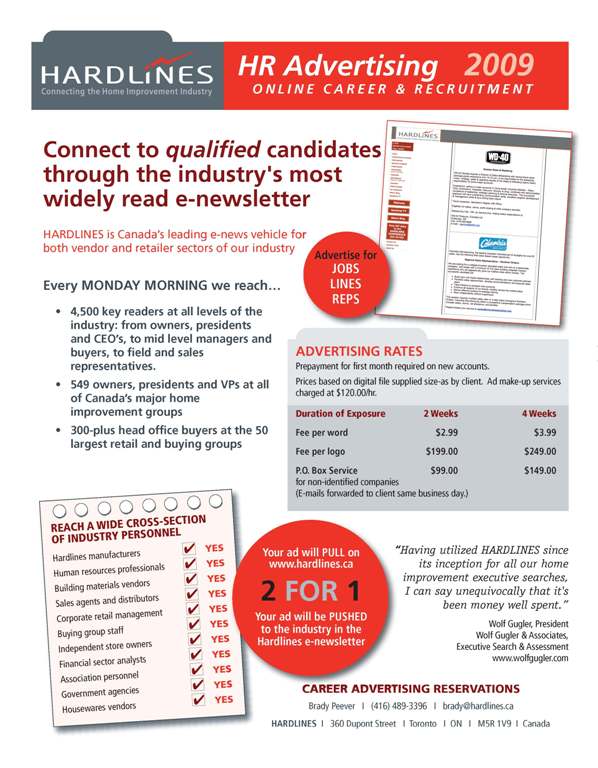 To place an ad in our classified section click here or call 416-489-3396
Results oriented sales professional with a strong record of achievement in strategic and tactical roles.
Seasoned Sales veteran. Experienced, dealing with established and new manufacturers introducing new products to key retailers in the Canadian market.
A marketing professional with a highly successful level of experience in all aspects of marketing consumer packaged goods at a national retail level.
Leadership, sales and communication skills, seeking a challenging and results-oriented environment.
A creative, strategic thinking and results oriented Sales Professional.
Know someone who is between jobs? We will send a complimentary subscription to anyone who is seeking a job. We also offer a free Online Resumé Service. Ask them to call or email us here at the World Headquarters. (And why not tell your HR department about this service!) Email Brady for more info. —Beverly
Marketplace
Sell your company - or buy one - with HARDLINES Classifieds! Do your executive search, find new lines or get new reps in the HARDLINES Marketplace. Only $2.75 per word for three weeks in the classifieds. To place your ad, call Brady Peever at 416-489-3396 or email: brady@hardlines.ca
To ensure you receive your HARDLINES newsletter each week, please add bev@HARDLINES.ca to your address book.

Did your email system make this newsletter unreadable? You can read it online instead. call us to find out how.

Publishing Details: HARDLINES is published weekly (except monthly in December and August) by HARDLINES Inc. 360 Dupont Street Toronto, Ontario, Canada M5R 1V 9 © 2009 by HARDLINES Inc. HARDLINES™ the electronic newsletter www.HARDLINES.ca Phone: 416.489.3396; Fax: 416.489.6154 Michael McLarney - Editor & President - mike@HARDLINES.ca Beverly Allen, Publisher - bev@HARDLINES.ca Brady Peever - Client Services Manager - brady@HARDLINES.ca Chiaki Nemoto - Accounting - chiaki@HARDLINES.ca The HARDLINES "Fair Play" Policy:Reproduction in whole or in part is very uncool and strictly forbidden and really and truly against the law. So please, play fair! Call for information on multiple subscriptions or a site license for your company. We do want as many people as possible to read HARDLINES each week - but let us handle your internal routing from this end! Subscription:$299 (Canadian subscribers add $14.86 GST = $315.21 per year/ GST #13987 0398 RT).Secondary subscriptions at the same office are only $48.75 (Canadian subscribers add $2.44 GST = $51.19).Ask about our reduced rate for branch offices.You can pay online by VISA/MC/AMEX at our secure website or send us money. Please make cheque payable to HARDLINES.
Home Depot, Home Hardware, RONA, Castle, IRLY, Canadian Tire, Lowe's, Orgill,  TruServ, UFA and TSC. They're all coming to the Hardlines Conference. Don't just read about these retail leaders in the news, come network with them at the Hardlines Conference Oct. 22-23, 2009  in Toronto. Click here for more info.
—Beverl

y
NEWS IN BRIEF
NEW YORK — Linens 'N Things has signed a license agreement with Home Outfitters, the homewares and home enhancement division of Hudson's Bay Company. Under the deal, a special line of Linens 'N Things-branded products, including a range of bed and bath, home decor and seasonal products, will be produced exclusively for Home Outfitters. The products will be introduced in all 69 Home Outfitters locations beginning in the spring of 2010. The agreement extends through 2016 and is expected to generate more than $100 million in retail sales. Linens 'N Things liquidated its retail stores last year, maintaining only an online presence. Both Linens 'N Things and Hudson's Bay Company are now part of the Hilco Consumer Capital family of retail properties. TORONTO — Canadian Tire has introduced a new credit card that provides rewards to players and donations to organizations to help financially challenged young people to play hockey. A portion of every purchase made with the Canadian Tire "GoPlay" MasterCard will be donated to local sport organizations and to Canadian Tire Jumpstart, a corporate program that helps kids in financial need participate in organized sports and recreation activities. So far, the card has been launched in Ontario. NEW ORLEANS — Millions of sheets of drywall that were sold in the U.S. from 2006-2008 turned out to be contaminated. Now they're making their homeowners sick, due to emissions of sulphur and other gases. The drywall, made in China and imported to the United States during the housing boom a few years ago, was also used when shortages occurred during the rebuilding of communities in Louisiana following Hurricane Katrina. Side affects of the tainted product range from headaches and bleeding noses to corroded bath fittings. Now, a number of lawsuits are in the works, as up to 100,000 houses are believed to be affected. Both Home Depot and Lowe's have stated that they never sold drywall from China. BRENTWOOD, Tenn. — Tractor Supply Company, the large U.S. farm and ranch store chain, reports that sales for the third quarter increased 1.9% to $747.7 million, from $733.9 million in the third quarter of 2008. Same-store sales decreased 5.1%. The company anticipates that net income for the third quarter will be approximately $21.1 million-$22.2 million. Tractor Supply now anticipates annual net sales will be approximately $3.17 billion-$3.20 billion. Same-store sales for the year are expected to decrease approximately 1% -2%.

PEOPLE ON THE MOVE
At TIM-BR MART, Jim Young has joined as a dealer development manager in Ontario. Young brings many years of experience, having worked at hardware wholesaler D.H. Howden & Co., then Sodisco-Howden Group, before joining EDI service provider LBMX in London, Ont. In his new role, he will concentrate on assisting TIM-BR MART retailers with business development and merchandising, plus hardware placement and procurement.J. Patrick Robinson , CFO of Newell Rubbermaid Inc., will retire at the end of the year. He joined the company in 2001 as corporate controller, and has been CFO since 2003. A search for a replacement is currently under way.
ECONOMIC INDICATORS
Housing starts declined on a seasonally adjusted basis in September, to 150,100 units, from 157,300 units in August, with the biggest drop in the multiple-unit sector. Urban starts declined by 5.2% seasonally adjusted to 131,500 units. Urban multiple starts decreased by 21.4% to 62,700 units, but urban single starts were up a healthy 16.8% to 68,800 units. (CMHC)The value of building permits totaled $5.0 billion in August, up 7.2% from July. The bulk of the increase in construction intentions was due to gains in Ontario and British Columbia. (The end of the municipal employees strike in Toronto in July contributed to the increase in Ontario). If Toronto is excluded, the total value of building permits rose by 0.8%. In the residential sector, the value of permits was up 11.2%, and up 2.2% in the non-residential sector. (Stats Canada)
Hardlines Products
Hardlines Quarterly Report
Hardlines Retail Report
Hardlines Hot Product Showcase
Hardlines TV
Free daily news updates
Did you know you can have this newsletter sent to someone else in your office for less than a dollar an issue!