October 21, 2013, Volume xix, #40
"Each friend represents a world in us, a world not born until they arrive,
and it is only by this meeting that a new world is born.
—Anais Nin (French author and essayist, 1903-1977)
______________________________________________________________________
Sexton adds members in third quarter
  WINNIPEG — The third quarter has been extremely busy at Sexton Group Ltd. The buying group reports that purchase volumes are running at "a record pace."

"No doubt in some markets our members' success has been aided by a strong local economy," says Steve Buckle, vice president of Sexton Group. "However what is really striking is the increased breadth of products and services most members are expanding into." He notes that dealers are not just increasing sales, but enhancing their overall businesses. "They are also increasing market share by improving facilities, particularly their store fronts.

That expansion has come from both the West and Central Canada. In the Prairies, the group added Farmland Supply Centre in Medicine Hat, Alta., and Demby Trailer in Weyburn, Sask. Farmland specializes in environmental products, pumps, hydraulic materials, large pipes, and irrigation. Demby Trailer manufactures well-site living accommodation and office trailers for the oil and gas industry.

In British Columbia, Pacific Homes and Pacific Truss in Cobble Hill specialize in trusses, prefabricated building systems, custom homes, and cottage packages. Tru Line Truss, in in Creston, B.C., produces engineered wood products, including roof trusses and floor joists.

In Ontario, Sexton Group added Builders Direct Buy Corp. Located in Leamington, Ont., this dealer specializes structural frame component manufacturing.

Including these new additions, Sexton Group has added 19 locations so far this year.
______________________________________________________________________
Home Hardware launches colour range with a "wow"
  ST. JACOBS, Ont. — Beauti-Tone unveiled an entirely new range of designer-chosen colours and haute hues at its recent fall market. Before a standing-room only crowd, and hosted by celebrity designer Simon Chang, the new range was presented to the Home dealers. The purpose of the new program,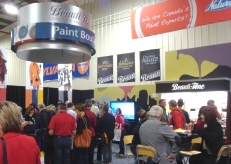 which will roll out in January, is to help guide and inspire DIYers and design specifiers alike in their colour selections, says Darrin Noble, vice president and general manager, Beauti-Tone Paints, for Home Hardware Stores Ltd..

"Eight new 'Colour Comes Home' collections feature soft, as well as bold, colours that harmonize beautifully together. The palettes are on trend and reflect styles that are most relevant to Canadians today," Noble adds.

Another 1,288 colours zone in on top shades ranging from warm and neutrals to bright and bolds. Rounding it out are 42 Essential Whites that will work easily in any decor to showcase your home like a fine gallery."

There are 1,458 new colours in all, "and they work wonderfully with our popular collections by Simon Chang and Style at Home," Noble points out.

He stresses that the new range will convince consumers that Beauti-Tone is a brand that is both trendy and stylish. "I can promise you that they are going to be pleased and excited to learn how sophisticated we are. We can't wait to wow them when we roll out Canada's best colours in January."
______________________________________________________________________
ANALYSIS: Quebec—the next retail battleground?
   SPECIAL REPORT — It may be the hardest hit in terms of a sluggish economy, but the retail home improvement market in Quebec is seeing lots of activity.

The entire industry there has been watching two key players, BMR and La Coop fédérée, expecting them to announce a takeover of BMR by La Coop in the coming weeks. Meanwhile, BMR held its first-ever liquidation sale at the company's head office. According to a staffer at BMR who answered our questions, the purpose of the sale was to liquidate overstock of seasonal products following a slow spring season—one more reflection of sluggish sales that plagued the province.

However, any slowdown has not stopped other players from stepping up their efforts to gain market share. Ace Hardware ads have been highly visible during the fall season, and Home Hardware appears to be stepping up its ad campaign on Quebec TV.

According to Jack Baillie, director of marketing for Home Hardware Stores Ltd., the province is an expansion target for the Ontario-based co-op. "Quebec is very important to Home Hardware. We see high potential for growth in that market." Home is backing up that growth by investing heavily in ads in Quebec. "We are advertising aggressively in all media in Quebec. That includes print, TV, digital, and social media, plus in-store local promotions," Baillie adds.

Ace, licensed in Canada by TIM-BR MART Group, has about 100 dealers in the province flying the Ace banner. However, trade ads now reflect the combined membership—and overall strength—of the entire group, which has more than 4,000 stores in the U.S. and abroad. Also on the trade side, Castle Building Centres is also investing heavily in advertising to dealers in Quebec.

And, of course, the province's—and the country's—largest player, RONA, is going through changes of its own as it repositions under a new executive team. While all eyes have been on its big boxes outside of Quebec, some changes are taking place at home, as well. The Anctil Group, owners of a RONA big box in Sherbrooke, Que., have purchased a nearby Réno-Dépôt, renaming it Brico Max by RONA. This new banner for RONA will follow the new Réno-Dépôt format, with pallets and case lots geared for contractor customers.

On top of all this, U.S. retail giant Target has opened its first stores in Quebec, with 16 scheduled to be open this fall.

Should RONA become the subject of another takeover bid, as it was last year when Lowe's tried to buy it, or if its new executive team decides to break the company up by, for example, selling off more of its big boxes, then the activity in Quebec will only heat up more. The current changes, however, are enough on their own to indicate that la belle province will be the scene of much shifting of banners and market shares over the coming months and years.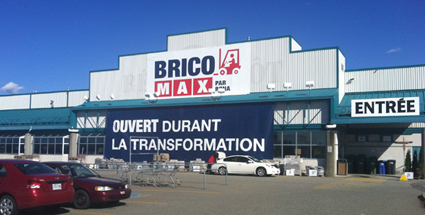 This new banner, the result of the purchase of the Réno-Dépôt store in Sherbrooke, Que., by RONA member Groupe Anctil, reflects the changes going on both with RONA and the industry as a whole in that province.
______________________________________________________________________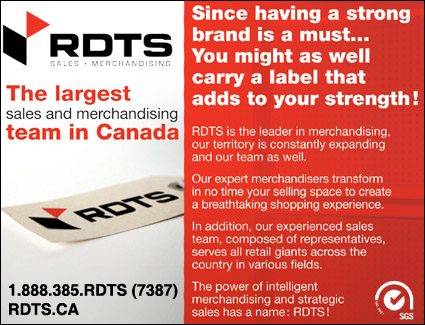 ______________________________________________________________________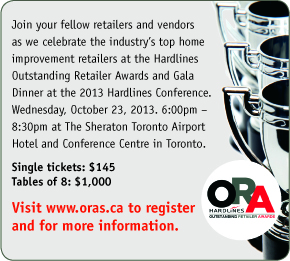 ______________________________________________________________________
Classified Ads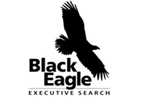 KEY ACCOUNT MANAGER
LOXCREEN CANADA LTD.
Subsidiary of M-D Building Products, Inc.
MISSISSAUGA, ONTARIO
Loxcreen Canada Ltd., Subsidiary of M-D Building Products Inc. www.loxcreen.com / www.mdteam.com is a leading supplier of floor trims, ceramic accessories and weatherstrip products in North America with head office in Mississauga, Ontario. Loxcreen Products are widely known under the Shur-Trim, ProVa, Dura-Trim and M-D brand names in the Canadian marketplace. The company is seeking a Key Account Manager with national and regional account experience across Canada in the retail building materials/hardware industry.

The company requires a Key Account Manager who will be the day-to-day sales contact with selected major national accounts, primary contact with major regional accounts across Canada, and manage agency sales representatives. Reports directly to the VP, Sales & Marketing, Retail Distribution Channel.

Black Eagle Executive Search is conducting this search on behalf of Loxcreen Canada Ltd.
KEY COMPETENCIES
Excellent communication skills both written and verbal
Disciplined self-starter
Proven negotiation skills – "sales closer" mentality
Team player able to communicate effectively within the company particularly with customer service, marketing, other sales representatives; and externally with the retail distribution channel and sales agencies.
Excellent analytical, forecasting abilities. Able to develop and analyze spreadsheet data (e.g. P.O.S.) and develop go-forward sales and merchandising solutions from this data.
Organizational and planning ability
Motivated to learn and succeed in a fast-paced work environment.
KEY QUALIFICATIONS
Post-secondary business degree/diploma
5-7 years of national/regional account sales experience in the retail building materials/hardware industry across Canada required.
Experience in working with and managing sales agencies
Knowledge and understanding of doing business with Big Box Home Improvement retailers and previous participation in line reviews, negotiations, merchandising development with these retailers. Will be first point of contact.
Proven sales track record with demonstrable accomplishments
Experience with:



Multi-SKU product lines involving 1,000+ individual products
Program/assortment/plan-o-gram selling
In-store and trade show set-ups/tear downs and planning/organizing

Experienced with Microsoft Office Applications including: Excel, Word, and PowerPoint. Ability to develop and effectively deliver PowerPoint sales presentations.
Ability to travel regularly across Canada – travel approximately 25% of work time
Bilingual (English/French) not required, but would be an asset.  
Please submit résumé via email to Black Eagle Executive Search
c/o Richard Simms at rsimms@blackeagle.ca
Only candidates of interest with be contacted
______________________________________________________________________

Resumés
Click here to view the resumés online