October 21, 2013, Volume xix, #40
"If you can keep your head when all about you are losing theirs,
it's just possible you haven't grasped the situation."
—Jean Kerr (Irish-American author, 1923-2003)
______________________________________________________________________
Dealers honoured at Outstanding Retailer Awards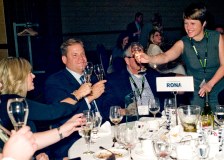 TORONTO — Five hardware and home improvement dealers from across Canada have been recognized as the country's best, as this year's winners of the Outstanding Retailer Awards. The awards were presented at the recent Hardlines Executive Conference and identified excellence in a range of categories.

The winners of the 2013 Outstanding Retailer Awards are:
POPS Home Hardware in High Prairie, Alta, in the category of Best Building Supply/Home Centre under 25,000 square feet, sponsored by Taymor;
Kemptville RONA Building Centre in Kemptville, Ont., in the category of Best Building Supply/Home Centre over 25,000 square feet, sponsored by Super Remover;
TRU Hardware Breton in Breton, Alta., in the category of Best Hardware Store, sponsored by Schlage;
Chad Sonnenberg, the owner of two RONA stores in Northern Ontario, RONA Elliot Lake and RONA Massey, in the category of Best Young Retailer of the Year, sponsored by Techniseal;
Wellington Home Hardware, in Wellington, Ont., winner of the Marc Robichaud Award for Community Leader, sponsored by Orgill.
This year's winners had to meet a range of criteria. These included excellence in customer service, overall store appearance, merchandising, marketing, employee management, community involvement and sales growth. The winners were flown to Toronto to attend the 18th Annual Hardlines Conference and ORA Gala Dinner on October 23.

"Each of these stores stood out for their strength in providing strong customer service, meeting the needs of their communities, and maintaining a staff of dedicated and well-trained employees," said Michael McLarney, Editor of HARDLINES. "They prove that some of the best and freshest retailing in this country is coming from one of the country's most venerable retail sectors."

The Outstanding Retailer Awards have been recognizing and honouring the best in home improvement retailing across Canada for more than two decades.
______________________________________________________________________
Owens' appointment completes executive re-org at
TIM-BR MART Group
  CALGARY — The board of directors of TIM-BR MART Group has announced the appointment of Bernie Owens as president.

Owens, most recently vice president of Certainteed Canada, steps in to the top job at Canada's largest LBM buying group following the abrupt departure of Tim Urquhart back in the summer of this year. Urquhart had been president and CEO.

"Bernie's proven leadership skills and wealth of experience in our industry made him a clear choice to lead our company forward," said TIM-BR MART Group chair Michael Westrum in a release.

A day after this announcement came out in the middle of last week, the company announced that Barbara Hopper, executive vice president and COO of TIM-BR MART, had also left the company. She had worked with Urquhart to reshape the buying group after its acquisition of CanWel Hardware. The wholesale division, renamed Chalifour Canada, was part of a larger restructuring of the company that included the formation of a holding company to oversee the various divisions.

Both Urquhart and Hopper were asked to take a paid leave of absence in July. The board then brought in outside consultants to examine the books. By the end of August, they had found "isolated incidences of failure to adhere to corporate reporting structure and corporate governance," according to a release from TIM-BR MART Group. Urquhart's resignation was announced at the same time. Hopper remained on paid leave throughout that time.

During the weeks that Hopper was in limbo, TIM-BR Mart's vice-president of merchandise and general manager for Western Canada, Randy Martin, was promoted to VP operations, essentially filling in for Hopper's role. The hiring of Owens completes the re-organization of TIM-BR MART Group's executive team.
______________________________________________________________________
Hardlines Conference a hotbed of trends and insights
Rafe Petkovic, head of industry at Google Canada, spoke on day one of the conference about technology trends and their impact on retail.
TORONTO — It's fitting that several of the speakers at the 18th annual Hardlines Conference brought up the topic of Lego in their presentations.

Those little plastic sbricks served as a perfect metaphor for the overarching themes of this year's conference—getting back to the basic building blocks of what makes independent retailers great, and using that to bring your business creatively into the future.

 From the start, Frances Sologuk, from Osoyoos Home Hardware in Osoyoos, B.C., reinforced how important it is to be a part of one's community. Whether through your interactions with your customers in a small resort town or over the internet, those connections are crucial.

It's an old-fashioned idea that suits the vintage, old-timey feel of Sologuk's shop. But she's still adamant about having all the advantages of modern technology to help maintain her edge in the field.

To keep up with the big box stores and rising threat of American companies, independent retailers need to stay on the cutting edge. And for a long time, that has meant extending your presence beyond bricks and mortar locations.

As Bill Morrison, president of TruServ Canada and vice president of wholesale for RONA inc., put it to the group, the future is already here and we in this industry have to catch up. Retailers need a web presence, and more than just a somewhat functioning website. Dealers need to build the story of their store through various media including Facebook, Twitter, Instagram, and Pinterest.

But with all the fear of e-commerce taking over retail, retail expert Anthony Stokan, of Anthony Russell, Inc., reassured the crowd that Canadians remain tactile customers—even more so statistically than our southern neighbours. If they play their cards right, retailers should be able to use their web presence to drive customers into their stores—in what is being coined reverse showrooming.

When HARDLINES' own Beverly Allen showed a slide of a Lego store in Germany during her presentation of great merchandising from around the globe, the hands-on interaction of the children in that store with the product itself drove home the message of the value of the in-store experience.

As Ibrahim Ibrahim, managing director of Portland Design in the U.K., put it, "The internet will not kill retail; the internet will liberate retail."
______________________________________________________________________
ANALYSIS: What is the future for big-box retailers?
   SPECIAL REPORT — At a time when Canada's big-box home improvement retailers are once again weighing the future of gigantic stores as part of their growth strategies, Saint John, N.B.-based Kent this fall opened its first new big box in more than a decade, and its first in Charlottetown, P.E.I.

The retailer's decision comes at a time when other dealers are re-thinking whether store size is an impetus or impediment to increasing customer traffic and gross margins.

"Canada is at a point of saturation" when it comes to big boxes, says Mike Rowe, CFO for Home Depot Canada. In fact, that retailer has no immediate plans to open any new stores, large or small, beyond the 180 warehouses it operates already.

"The market for big boxes is pretty much exhausted in Atlantic Canada," adds Steve Smith, president of Central Home Improvement, which operates three stores over 50,000 square feet, as well as four traditional yards. But it has no new stores on the horizon, either.

Meanwhile, other retailers are trying smaller formats. Canadian Tire is testing a smaller store on two floors in a dense commercial strip on Toronto's Greektown neighbourhood. And Lowe's in the U.S. has purchased the bulk of the Orchard Supply chain, giving it a stable of smaller stores in the highly prized California market.

(Excerpted from the cover story of the latest edition of our sister publication, Hardlines Home Improvement Quarterly , in the mail now to more than 10,000 dealers across the country.)
______________________________________________________________________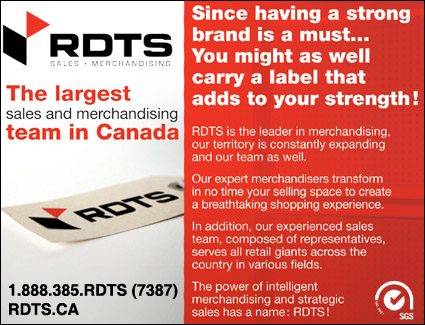 ______________________________________________________________________
Classified Ads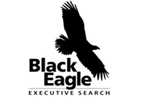 KEY ACCOUNT MANAGER
LOXCREEN CANADA LTD.
Subsidiary of M-D Building Products, Inc.
MISSISSAUGA, ONTARIO
Loxcreen Canada Ltd., Subsidiary of M-D Building Products Inc. www.loxcreen.com / www.mdteam.com is a leading supplier of floor trims, ceramic accessories and weatherstrip products in North America with head office in Mississauga, Ontario. Loxcreen Products are widely known under the Shur-Trim, ProVa, Dura-Trim and M-D brand names in the Canadian marketplace. The company is seeking a Key Account Manager with national and regional account experience across Canada in the retail building materials/hardware industry.

The company requires a Key Account Manager who will be the day-to-day sales contact with selected major national accounts, primary contact with major regional accounts across Canada, and manage agency sales representatives. Reports directly to the VP, Sales & Marketing, Retail Distribution Channel. Competitive salary + bonus, benefit package.

Black Eagle Executive Search is conducting this search on behalf of Loxcreen Canada Ltd.
KEY COMPETENCIES
Excellent communication skills both written and verbal
Disciplined self-starter
Proven negotiation skills – "sales closer" mentality
Team player able to communicate effectively within the company particularly with customer service, marketing, other sales representatives; and externally with the retail distribution channel and sales agencies.
Excellent analytical, forecasting abilities. Able to develop and analyze spreadsheet data (e.g. P.O.S.) and develop go-forward sales and merchandising solutions from this data.
Organizational and planning ability
Motivated to learn and succeed in a fast-paced work environment.
KEY QUALIFICATIONS
Post-secondary business degree/diploma
5-7 years of national/regional account sales experience in the retail building materials/hardware industry across Canada required.
Experience in working with and managing sales agencies
Knowledge and understanding of doing business with Big Box Home Improvement retailers and previous participation in line reviews, negotiations, merchandising development with these retailers. Will be first point of contact.
Proven sales track record with demonstrable accomplishments
Experience with:

Multi-SKU product lines involving 1,000+ individual products
Program/assortment/plan-o-gram selling
In-store and trade show set-ups/tear downs and planning/organizing

Experienced with Microsoft Office Applications including: Excel, Word, and PowerPoint. Ability to develop and effectively deliver PowerPoint sales presentations.
Ability to travel regularly across Canada – travel approximately 25% of work time
Bilingual (English/French) not required, but would be an asset.  
Please submit résumé via email to Black Eagle Executive Search
c/o Richard Simms at rsimms@blackeagle.ca
Only candidates of interest with be contacted
______________________________________________________________________

Resumés
Click here to view the resumés online