IN THIS ISSUE:

Podcast: Sexton Group VP shares sales outlook as COVID restrictions ease
In conversation with Amar Doman, CanWel head and new owner of BC Lions
With port purchase, Canadian Tire is latest retailer to take control of supply
Home Depot invests in supply chain to meet challenge of erratic inventories

PLUS: Home Hardware sponsors Tim Hortons' Roll Up To Win, Canac aids Quebec charities, West Fraser adjusts output levels, Home Hardware dealer adds Quebec store, Walmart Canada breaks ground on first Atlantic DC, Target sales to top $100 billion, Blanco reports record sales, IKO to build new quarry, existing home sales in the U.S., and more!

Podcast: Sexton Group VP shares sales outlook as COVID restrictions ease

In the latest podcast from Hardlines, we talk with Eric Palmer, vice president and general manager of the Sexton Group, to get his take on how people are spending their money as more sectors open up.

Sexton's members consist of 400-plus dealers across the country. They are strong in LBM and include some large commodity lumber dealers and gypsum specialty dealers.

A big concern among many dealers is whether spending will continue in the home improvement sector as society opens up and people are able to do other things. Will travel, destinations, and events cut into the discretionary dollars that people have been spending on their homes?

Palmer says that his members remain largely positive about the continued health of the economy. However, "we're starting to hear from some of our very large vendor partners that, for some of them, retail is slowing down a little bit."

As LBM prices have eased, so has demand. Palmer points out that a lot of yards now have "mountains of treated lumber." But, he adds, demand remains high for a lot of products that supply the building sector. "We're still in supply crunch on a number of product lines that are really important before the construction phase."

Regional differences affect dealers as well. Ontario, Palmer notes, continues to be strong while Alberta has turned a corner, both in cities like Calgary and Edmonton and in the rural areas. But there are still some exceptions. "When you get into northern Alberta, Fort McMurray, that's still it's a struggle up there, most definitely."

(Our conversation with Eric Palmer is featured in the latest instalment of the Hardlines podcast series, What's in Store. It will be available tomorrow. Click here to sign up for all our podcasts!)

With port purchase, Canadian Tire is latest retailer to take control of supply

The worldwide restrictions on supply chains have put the squeeze on everything from finished products to raw materials. The constraints have some companies taking matters into their own hands, including one of Canada's largest retailers.

Canadian Tire Corp. has bought 25 percent interest in an inland port facility in British Columbia. For $40 million, the company acquired a stake in Ashcroft Terminal Ltd., which operates east of Vancouver near CP and CN rail lines. "Our retail supply chain is a monster machine that needs to do its job before the customer order gets fulfilled," CEO and president Greg Hicks (pictured) said on CTC's recent Q2 earnings call.

Based on its latest results, Canadian Tire is in good shape to make such a move. It posted net income of $223.6 million in the second quarter, bouncing back from a loss of $20 million a year prior. Revenues rose by 24 percent to $3.92 billion.

"This $40 million investment will enhance the flexibility of our supply chain and drive longer-term savings and lower carbon emissions by allowing us to stage more inventory in BC, rather than shipping it back and forth across the country."

Nor is Canadian Tire alone in attempting to control its own worldwide shipping. Out-of-stocks have become too common among retailers as the surge in e-commerce selling continues. In June, Home Depot attempted to solve its supply chain headaches by investing in a ship of its own. Walmart too recently made a similar announcement.

But it's not an inexpensive option. A chartered ship can cost US$40,000 per day.

The trend to taking shipping matters in hand is not a new one, however. In Sweden, IKEA has, since 2012, owned its own railroad system, which gets product to key European markets. IKEA Rail runs between Almhult, Sweden, and Duisburg, Germany.

In conversation with CanWel's Amar Doman, new owner of BC Lions  

Futura Corp. owner Amar Doman, whose holdings include CanWel Building Materials, is the new owner of the CFL's BC Lions.

Hardlines spoke recently with Doman about this latest acquisition.

He is open about his passion for football—and for the deal itself. "I've been a fan for a long, long time, since I was a kid, number one. And number two, I've been working on this for over six years."

Doman acquired the team from the estate of David Braley, who was also the former owner of the Toronto Argonauts and the Hamilton Tiger-Cats. Braley lived in Burlington, Ont. He died in October 2020, in the middle of negotiations. However, Doman was able to continue discussions with Braley's estate and completed the deal in early August. "I'm very, very happy about this," he says.

He got to share that enthusiasm when he appeared before the crowd at a Lions game at BC Place on Aug. 31 (shown here). "That was a pretty big moment for me."

Doman talks about the reasons why securing the team was important. His answer goes well beyond personal ambition. He talks about the need for a strong sports presence for the province—and especially for young people.

Priding himself on being a business builder, Doman has been quoted saying he wants to rebuild the BC Lions, as well. But it's a solid team, so what challenges exist?

He agrees that the team is strong, and the fans loyal. But the Lions have seen attendance at games drop by 30 percent from the highs it enjoyed 15 years ago. Doman says the team needs a boost by the attention of a local owner. "For British Columbia, having a local owner here for the team was important."

Both the Lions and the Canadian Football League are great brands, he says. Now, he has the chance to revitalize the Lions as a brand. He would like to see the team actively involved in personal appearances and signings to connect with and inspire youth.

"If we can also make a difference to use sports where children choose the right path in life, that's really important to me and that's what this is about." Doman wants to get as many families as possible involved in the excitement of the game. That includes working with underprivileged kids and charities and trying to get the ticket prices down.

"We really need to promote getting the families to the game. That is so important to me."

When asked if he can tie in this latest acquisition with his existing LBM businesses, he sees lots of opportunities there as well. "Yes, for the Canwel building materials division, our largest division in Canada, we have so many thoughts about how to utilize the BC Lions asset." Those opportunities include bringing customers and employees in to watch the games, inviting rivals from other provinces, and having some "great banter" among the rival teams.

"We're ready to invest in the team—and that's with my own wallet, making this work—and it's going to take time. But I'm committed for the long term, like I am with anything else we do."

Home Depot invests in supply chain to meet challenge of erratic inventories

 

Retail sales remain strong even as supply chains remain challenged, a fact that was discussed by Home Depot executives during the company's recent second-quarter earnings call.

Craig Menear, chairman and CEO, noted early in the call that in-stocks were "not at satisfactory levels" during the quarter. Raw material shortages, production constraints, and pressures on international transportation continue to create a difficult supply chain environment.

However, Menear did see some improvements. While in-stocks still remain lower than they should be, "they have improved from where they were a year ago, and our network continues to flow goods remarkably well, thanks to the investments we have made in our supply chain over a number of years."

Menear said his team continues to make progress building out the company's supply chain. "We remain largely on track with our plans with the critical mass of buildings scheduled to come online this year and next. We believe that the network we are building is unique to the market."

He expects the initiative to "enhance the customer experience from a delivery standpoint, but also expand the breadth and depth of our current opportunity set, drive efficiency end to end and leverage our scale to further extend our low-cost position in home improvement."

The goal, he says, is to "further strengthen our position as a low-cost provider in home improvement, with a relentless focus on productivity and efficiency, and deliver exceptional shareholder value."

At Home Hardware Stores Ltd., Laura Baker has been appointed VP, marketing, effective Sept. 20. Baker is a retail marketing expert with over 20 years of experience growing brands like Tim Hortons and Sleep Country. In her new role, she will be responsible for Home Hardware's brand identity and marketing strategy. She reports to president Kevin Macnab.

Lyndon Madden has joined The Hillman Group Canada as director of marketing, overseeing marketing and product for Canada. He was most recently director of marketing at Spectrum Brands. Working out of Hillman's Scarborough, Ont., office, Madden reports to president Scott Ride.

Wolseley Canada has appointed Mark Gallant as VP, supply chain. Gallant, who spent the last 12 years at Home Depot, began his new role on Sept. 7 at Wolseley Canada's head office in Burlington, Ont. Prior to his time with Home Depot, Gallant spent 11 years at Accenture as senior manager and practice leader for supply chain strategy.

... that the Hardlines Conference is already at capacity? Attendance at the live event, Oct. 19 and 20, is restricted by Ontario's COVID restrictions. If you'd like to join us in person, please fill out this form to be added to the waiting list. However, tickets to our virtual event go on sale soon. As a Hardlines Subscriber, you will be notified when we have the registration in place. (Virtual registration includes the Outstanding Retailer Awards Gala!).

RETAILER NEWS

Home Hardware is the exclusive home improvement retailing partner for the latest edition of Tim Hortons' Roll Up To Win contest. This is the second time this year that the company has sponsored the promotion. Tim Hortons customers will have the chance to win one of 1,000 Home Hardware eGift Cards valued at $100 each. Roll Up To Win runs from Sept. 20 to Oct. 17. eGift Cards can be redeemed at any Home Hardware, Home Building Centre, Home Hardware Building Centre, or Home Furniture location.

Canac's latest marketing campaign is highlighting the chain's efforts to aid Quebec charities. Building on its renovation assistance last spring to a community kitchen and a foundation aiding sick children in their families, Canac worked this year with Camp Papillion, a camp for disabled children, and an organization operating men's and women's shelters.

Groupe GestiPro has announced its acquisition of Quincaillerie L'Ancienne-Lorette, near Quebec City. GestiPro already operates nearby Quincaillerie St-Jean-Baptiste, a Home Hardware in Quebec City proper. This second store has operated as a family business for almost 40 years.

Walmart Canada has broken ground on its first distribution centre in Atlantic Canada. The 223,000-square-foot warehouse in Moncton is slated to open in the fall of 2022. It will provide fresh and frozen groceries to 43 of Atlantic Canada's Walmart stores.

U.S. mass merchant Target enjoyed an 8.9 percent increase in sales in its second quarter, with online sales climbing by 10 percent. The retailer's forecast puts its sales north of $100 billion for the full year.

SUPPLIER NEWS

Ontario will introduce a vaccine pass system beginning Sept. 22, the provincial government announced. The "enhanced COVID-19 vaccine certificate" will be required to access non-essential services such as restaurants and gyms, but not for shopping in retail settings. From Oct. 22, the province will use QR codes accompanied by a verification app. The app will be made available to retailers not included in the mandate to enable them to set their own policies.

Wildfires in British Columbia, slowing orders for forest products, constraints on the availability of raw materials, transportation interruptions, and overall inventory levels are affecting output by West Fraser Timber Co. It has adjusted output at some facilities in both the U.S. and Canada by between five and 10 percent over the past two months. It anticipates reduced operating rates through the remainder of the third quarter, depending on inventory levels, log supply, fires, availability of labour, transportation resources, and customer needs.

Kitchen fixtures brand Blanco reported record sales of €408 million worldwide for 2020, up 3.1 percent. The company says it is expanding facilities in Canada, the Czech Republic, and Germany to increase production of its Silgranite sinks. It is also investing in the expansion of a "global, decentralized quality management system," with a test centre at its Oberderdingen, Germany, headquarters.

IKO plans to establish a new quarry and granule production facility near Ironton, Mo., to support its U.S. manufacturing operations. The $75 million project will see IKO establish both a quarry site and a roofing granule manufacturing and colouring plant in the area. The company currently operates granule facilities in Madoc, Ont.; and Ashcroft, BC IKO expects to break ground on the site in 2022, and have it up and running in 2024.

Existing-home sales in the U.S. rose by two percent to a seasonally adjusted annual rate of 5.99 million units in July. Compared to July 2020, sales were up just 1.5 percent. (National Association of Realtors)

Sales of new homes in the U.S. edged up by one percent in July to an annual rate of 708,000. It was the first increase following three monthly declines. On a year-over-year basis, sales were down by 27.2 percent. (U.S. Commerce Dept.)

The National Hardware Show (NHS) has opened attendee registration for its 75th edition show. The in-person event with digital support is set for Oct. 21 to 23 at the Las Vegas Convention Center's new West Hall. Click here to register as an attendee for the show.

"For more than two years, Canac has been promoting the 'Help for Real' concept … Once again, we wanted to take concrete action, and the idea of getting involved in the community with these two other organizations was a natural and necessary one." —Patrick Delisle, marketing director for Quebec retail chain Canac, on the company's efforts to support various charitable causes around the province.
Classified Ads

National Account Manager – Home Depot
Masco Canada is looking for an experienced sales leader to manage our end to end relationship with Home Depot.
Develop and implement growth plans for all plumbing brands including Delta Faucet, Mirolin and BrassCraft
Maintain and grow collaborative relationships with Merchant, IPR E-Commerce and other THD teams
For more information:

https://masco.wd1.myworkdayjobs.com/en-US/MascoCanada/job/CA---Ontario---Mississauga/National-Account-Manager--Home-Depot_REQ31749-2


Positec is hiring for positions in Mississauga, Ontario!
Ecommerce Account Manager
The eCommerce Account Manager is responsible for developing and guiding the implementation of the account specific business plan for all online and eCommerce business accounts; achieving account profitability and sales targets; serving as the primary eCommerce account contact; providing account leadership. This individual will also be responsible for increased distribution of key brand items.
Account Manager  
Responsible for supporting the company's sales goals through professional sales techniques and good customer service, maintaining quality relations with existing accounts, and providing sales and marketing coverage. 50% of focus will be on managing assigned account responsibility with remaining allocation focused on internal support and assigned tasks.
Apply Here: https://ca.indeed.com/jobs?q=positec&l=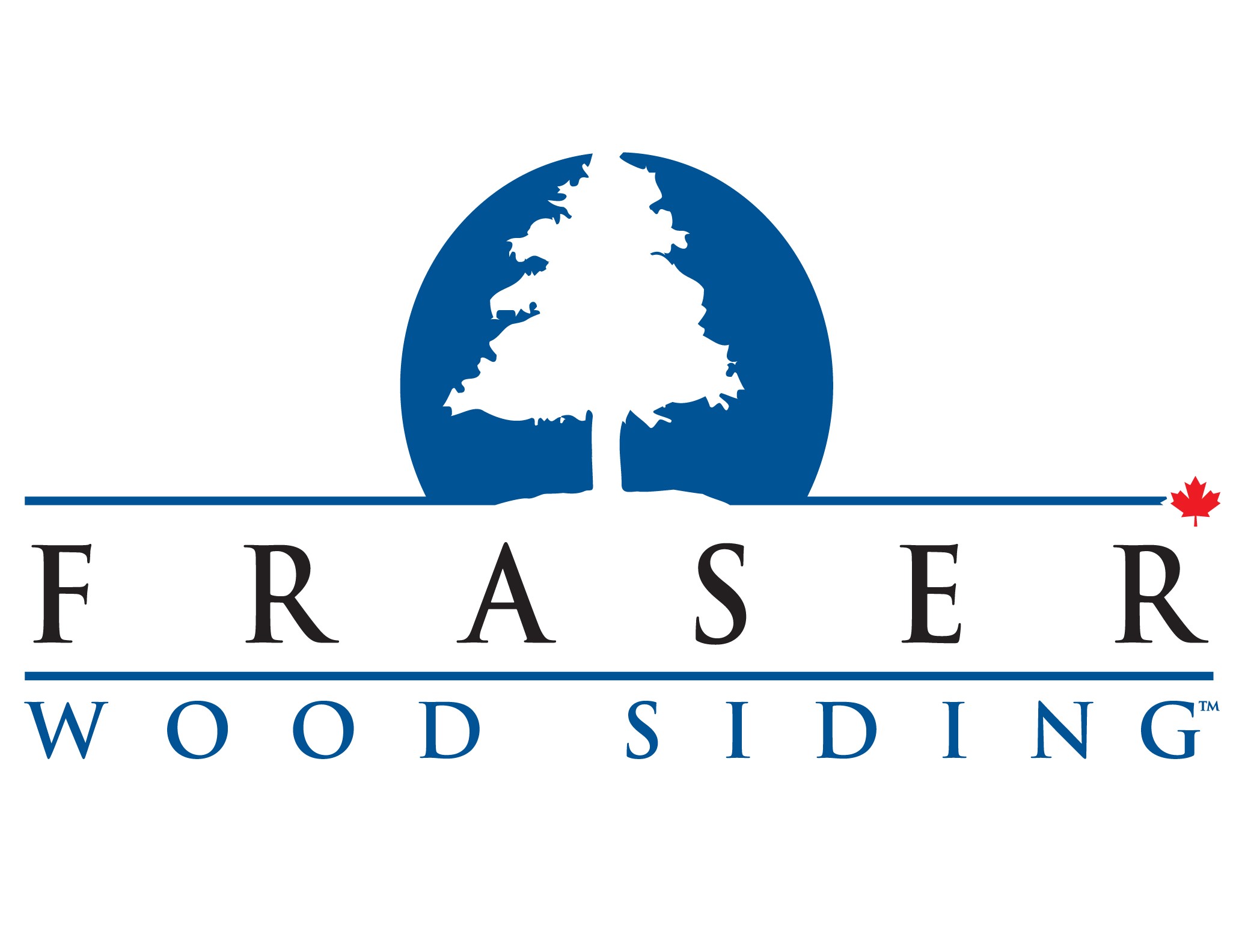 Ontario Territory Manager - Job Description THE OPPORTUNITY: 

Reporting to the Director of Sales and Marketing, we are seeking an Ontario Territory Manager to increase market share and brand awareness of Fraser Wood Siding in Ontario. Representing our product lines to Builders, Architects, Contractors and Retailers, your key responsibilities will be to increase sales profitably while developing and nurturing relationships with our existing Customers.  NOTE - Frequent overnight travel will be required in this role. Skills and qualifications: 
A minimum of 2 years outside sales experience growing and developing sales to Customers in a defined territory.
Degree or Diploma
An individual who is organized, self motivated, with a drive and passion to succeed.
You work well on your own as well within a Team Environment.
You have excellent sales, analytical and people skills
Experience selling within the building products industry is an asset, but not mandatory.
Strong Computer skills - Proficient in Powerpoint, Excel, Word
Excellent written, verbal and presentation skills
Fraser Wood Siding provides a competitive compensation package, benefits, and opportunity for advancement.

Please send your resume in complete confidence to…… gcowx@fraserwoodsiding.com  
Looking to post a classified ad? Email Michelle for a free quote.
Privacy Policy | HARDLINES.ca   HARDLINES is published weekly (except monthly in December and August) by HARDLINES Inc. © 2020 by HARDLINES Inc. HARDLINES™ the electronic newsletter www.HARDLINES.ca Phone: 416.489.3396; Fax: 647.259.8764 Michael McLarney — President— mike@hardlines.ca Christina Manocchio — Editor— christina@hardlines.ca

Geoff McLarney — Assistant Editor— geoff@hardlines.ca David Chestnut — VP & Publisher— david@hardlines.ca

Michelle Porter— Marketing

& Events Manager— michelle@hardlines.ca Accounting — accounting@hardlines.ca

The HARDLINES "Fair Play" Policy: Reproduction in whole or in part is very uncool and strictly forbidden and really and truly against the law. So please, play fair! Call for information on multiple subscriptions or a site license for your company. We do want as many people as possible to read HARDLINES each week — but let us handle your internal routing from this end!

1-3 Subscribers: $495 4

-6 Subscribers: $660

7 -10 Subscribers: $795 11-20 Subscribers $1,110 21-30 Subscribers $1,425 We have packages for up to 100 subscribers! For more information call 416-489-3396 or click here You can pay online by VISA/MC/AMEX at our secure website, by EFT, or send us money. Please make cheque payable to HARDLINES.