September 16, 2013, Volume xix, #32
"It is human nature to think wisely and act foolishly."
— Anatole France (French poet, journalist and author, 1844-1924)
______________________________________________________________________
RONA CEO meets with concerned dealers
GATINEAU, Que. — A letter sent by a group of RONA dealers to company president and CEO Robert Sawyer was met with a "favourable response," according to the man who wrote the letter.

Martin Lacasse is the owner of two RONA big boxes and one RONA building centre in Gatineau, Que. As president of the RONA Merchants Association, he authored a letter by the RMA that was sent on August 28 to RONA's head office. The letter was not ignored. In fact, it caused the company's executive team to sit up and take notice of the concerns of a group of dealers who felt that RONA's efforts to turn the company around did not adequately take into consideration the needs of its dealer base.

 The letter triggered a meeting with Sawyer just days later. "It was a good meeting with Mr. Sawyer and his team," says Lacasse. "We talked eye-to-eye and got the initiative of bipartisan committees back on the table." The proposal to form committees that include the dealers in decisions around product sourcing and the use of advertising funds was a key tenet of Lacasse's letter.


During recent months, as RONA has been implementing its turnaround strategy, Sawyer had repeatedly asked the dealers for their patience, and was surprised by their dissatisfaction, says Lacasse. After that meeting, "he saw the urgency of sitting down with the dealers."

Some felt that the in the letter RONA dealers were asking to help run the company. "That is simply not the case," says Lacasse. "RONA has its own problems. They are not necessarily our problems, so the dealers cannot get into the affairs of RONA. We don't want to co-manage the company." Rather, he stresses the need for RONA to keep the needs of its dealers in mind. "Even though you make all the decisions, remember that those decisions affect our bottom line."

Lacasse admits that the majority of the members are in Quebec and some are in Ontario, with fewer members in the West. But that just reflects RONA's numbers across the country, he says. "When I met dealers in Calgary or on the West Coast, they shared the same concerns."
______________________________________________________________________
Home improvement retail enjoys another year of growth
SPECIAL REPORT — The retail home improvement industry didn't grow a lot last year, but it did grow. According to a new report from HARDLINES, 2012 marks the third year of consecutive positive growth, after retail sales in this industry shrank during two recessionary years in 2008 and 2009.


But growth post-recession comes nowhere near the increases enjoyed a decade ago, as revealed in the newly released 2013 Hardlines Retail Report. In fact, the three years of combined positive growth since 2010 barely exceeded 6% in total—a typical single-year increase before 2008.

And that modest growth was spread in varying degrees across the country. The 2013 Hardlines Retail Report reveals that the Atlantic Provinces all slipped last year in their home improvement sales, with the exception of Newfoundland and Labrador, which was up 4.6%. In the West, all provinces enjoyed positive sales, while Alberta led the way for the entire country with 6.4% growth.

The 2013 Retail Report also analyzes the performance of the various retail store formats. For example, the big boxes continue to recover post-recession. Their collective sales grew by 1.0% in 2012, and that number would have been higher if not for the fact that RONA is focusing growth on traditional building centres, while Lowe's is facing tough conditions in Canada as it expands here. However, the big boxes have yet to return to pre-recession sales levels.

In addition, business conditions of dealers year-to-date and through the next 12 months are examined, providing slightly more positive forecasts for growth to the end of this year and 2014.

(The 2013 Hardlines Retail Report, being released later this week, is a comprehensive overview and analysis of the retail home improvement industry in Canada. With more than 150 PowerPoint slides filled with charts and graphs, it's the only tool for measuring the growth and market shares of the key sectors and retail companies in this industry. Click here for special pre-order pricing and to sample slides!)

______________________________________________________________________

Vendors say Amazon a big threat to Home Depot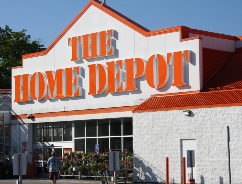 SPECIAL REPORT — A major threat to Home Depot is online retailer Amazon. This is just one of the revelations in a confidential new survey of  Home Depot vendors that was leaked to HARDLINES. The survey was conducted by Market Research Solutions, a company with offices in Lansdale, Penn., and Toronto, according to its website.

Of 96 vendors surveyed, 53.1% said Amazon represents a significant competitive threat to Home Depot's overall business over the next three years. Nevertheless, bricks and mortar were right behind this online juggernaut, as just over two-thirds of vendors (67.7%) said that Lowe's is still the biggest threat. Just under one-fifth (18.8%) cited Walmart as the biggest threat.

When asked how many people in their company are assigned to the Home Depot account, almost two-thirds (62.7%) said 0-5; 16.7% said they have 6-10 people working on the Home Depot account. Another 3.1% said they have more than 50 people dedicated to serving Home Depot.

Asked about what Home Depot does best, vendors cited merchandising and advertising, as well as its focus on the pro customer. When asked the question, "In your view, where does Home Depot have the greatest opportunity to improve?" many of the responses centred on the desire for better transparency and communication with vendors. Other comments cited the need for better staff training, including, "employees' knowledge of products," and "knowledgeable associates on the floor."

______________________________________________________________________

Classified Ads

Vice President, Marketing
Lee Valley Tools - Ottawa
Lee Valley Tools is an iconic retailer with a world-wide customer base of wood working, gardening, seasonal and specialty enthusiasts. Their catalogue and e-commerce success, customer service focus, and retail acumen is legendary.

A talented, collaborative, strategic omnichannel Marketing genius is sought to become the first-ever Vice President, Marketing. Collaboration is key in this flat-management organization, and developing a marketing plan to be utilized by several departments is key.

To further explore this outstanding opportunity, please email your CV to Brenda Burch Dumont, Bjork Enterprises Ltd. Retail Talent Sourcing at me@brendadumont.com with ' Lee Valley' in the subject line.
______________________________________________________________________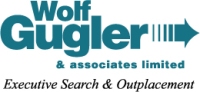 Wolf Gugler & Associates Sales & Marketing Career Opportunities:
Key Accounts Manager, Quebec
Open due to a promotion! Excellent opportunity for an experienced bilingual key accounts sales professional ready for a new challenge. Our client is well positioned in the hardware and building materials market selling to retailers and distributors. This position will develop, maintain and expand relationships with key accounts including head offices and affiliated branches in the LBM and dealer/distribution channel from Quebec to the east including Chalifour, Kent, Canac Marquis and Castle. Ensure sales plans are executed and revenue and profitability targets aligned with corporate goals are both achieved and surpassed. Manage and direct the sales process for these customers, working in conjunction with the Marketing team. Salary, bonus, company vehicle, RSP and excellent career development programs offered. Please quote KAM-Quebec when applying.
Market Segment Manager—GTA
One of a growing team, you'll be responsible for functional areas such as:
Driving growth & profitability by managing marketing strategies, product portfolio and product development. Understand industry trends and competitive market strategies.
Product Planning
Supporting the department in short and long term strategy planning
Working with cross functional groups to channel new ideas into new directions
Segment Research – provide detailed market information e.g. market size, drivers in the buying decision process, market trends and competitor review. Determine market requirements for current and future product development by conducting market research supported by customer visits, trade focus and product blueprinting data.
Comprehensive compensation package and career opportunities offered for the successful candidate. Please quote MSM—GTA when applying.
Sales Representative, SW Ontario
Canadian-owned Ontario based building products manufacturer selling worldwide but focused on their local market. Due to territory reorganization they seek a building materials sales professional to join a cohesive team in a very competitive market. Territory includes Windsor to Hamilton to St Catherines area. An ideal fit for a customer-focused professional possessing good knowledge of the local building material industry. Self driven and has a passion for sales to join a winning team. You're based in Southwestern Ontario with an impressive sales record selling to building materials dealers and contractors.  Utilize the resources and support of a well-established Canadian owned organization; salary, bonus, car allowance and success tools including home office support and an in-house CRM will help you meet or surpass your goals. Please quote SW Sales Rep when responding.
Please call or email Wolf Gugler for a confidential exchange of information. You may also apply online at www.wolfgugler.com .
Wolf Gugler & Associates Limited, #DIY Talent Recruitment Experts for home improvement retailers and suppliers throughout North America. 888-848-3006.
______________________________________________________________________ 
REGIONAL ACCOUNT MANAGER, WESTERN CANADA
M.L. CAMPBELL WOOD FINISHES BRAND
Division of The Sherwin-Williams Company
Position Location: CALGARY , AB or VANCOUVER, BC
A leading North American manufacturer for the wood finishing industry, M.L. Campbell www.mlcampbell.com has built a reputation of dependability and product excellence for over 90 years. As an exclusive manufacturer of wood coatings, the company is dedicated to supplying its customers with high performance finishes.

The successful Western Canada based candidate will provide Regional Account Management for the M.L. Campbell Wood Finishes Brand. This position is responsible for managing the M.L. Campbell sales, profit, and marketing efforts in Western Canada (BC, Alberta, Saskatchewan, and Manitoba). This position involves sales through a distribution network - these M.L. Campbell clients sell and service Cabinet Shops; Furniture Manufacturers; Architectural Millwork, Aerospace, and Marine applications; and other manufacturers of wood furnishings.
Position reports directly to the Canadian Business Director, Brantford, Ontario. Competitive salary + bonus, benefit package.
Black Eagle Executive Search is conducting this search on behalf of M.L. Campbell.
KEY COMPETENCIES
Strong written and verbal English communication skills. Effective communication skills will be required for presentations to both small and large groups.
Strong interpersonal skills with the proven ability to maintain and build relationships with customers, including new business acquisition and providing customer service.
Proven track record of meeting and exceeding sales targets.
Entrepreneurial, business development skills.
Self-starter, able to work independently with minimal supervision.
KEY RESPONSIBILITIES:
Developing distributor sales and technical skills.
Developing and implementing training programs.
Managing, organizing, and working trade shows.
Implementing market growth programs to maintain and improve market share
Developing, implementing, and working within a developed business plan
Meeting P&L goals
KEY QUALIFICATIONS
University Degree or equivalent work experience required.
Minimum 3-5 years' experience in sales management.
Extensive travel is required with the ability to travel by all means of transportation
Distribution experience preferred.
Industrial paint and/or wood finishing, spray application experience required
Ability to apply and demonstrate all wood coatings which includes the ability to work with applicable solvents.
Understanding and demonstrated knowledge of product application including troubleshooting, application equipment set up, and application technique.
Ability to use PC to communicate and to present and develop distribution programs and business plans utilizing programs such as Excel, Word, PowerPoint, Lotus Notes, etc.
Please submit résumé to Black Eagle Executive Search via email to Richard Simms at rsimms@blackeagle.ca 
Only candidates of interest will be contacted
Resumés
Click here to view the resumés online