Sept 24, 2012, Volume xviii, #36
"Leadership is doing what is right when no one is watching."
— George Van Valkenburg
(writer, speaker, businessman, entrepreneur, and inventor, 1938-)
______________________________________________________________________



______________________________________________________________________
RONA unveils contractor store at show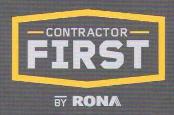 TORONTO — RONA wants to put contractors first with a new store format introduced at its show, held here last week. Called "Contractor First by RONA," the new store format was just one of the model stores being shown, alongside RONA's new-style proximity store and its new satellite format store.

The contractor store is being launched in two versions, as a stand-alone outlet and as a store-within-a-store in select big boxes. In fact, a combination of both store types will form the basis for a hub-and-spoke strategy, with the  stand-alone store serving as the hub to feed the smaller contractor operations within RONA's big boxes.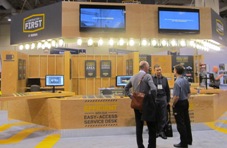 The first stores will have soft openings in December, with grand openings planned for March 2013. Locations for the initial contractor outlets will include Edmonton and Calgary.

RONA is not the only company to refocus on contractors. Kent has developed a contractor-dedicated store of its own. The first "Kent Contractor Supply" store opened in July in St. John's.

(More on our visit to the RONA show, including an exclusive interview with TruServ president and vp wholesale for RONA, Bill Morrison, on his new dealer support teams across Canada, in the next red-hot edition of HARDLINES! —Michael McLarney, Editor)
back to top



______________________________________________________________________
BMR no longer part of OCTO's hardware program
MONTREAL — BMR will no longer buy hardware through the OCTO Purchasing Group Ltd. BMR, which is a buying group that also provides full hardware and LBM distribution to its members, will remain an active member of the OCTO group, which has buying segments for categories such as plumbing and electrical, as well as hardware.

A letter issued jointly by OCTO and BMR dated Sept. 19 gave no reason for the split, except to say, "…business relationships evolve and agreements must change in order to better serve the interest of the parties. In the respect of their business philosophies, BMR and OCTO have decided to adapt the terms of their affiliation. More specifically, BMR remains an active member of OCTO with the exception of the hardware segment." BMR will no longer participate in OCTO's hardware programs effective Jan. 1, 2013.

Neither OCTO nor BMR returned calls from HARDLINES.

BMR first tied its hardware purchases to OCTO at the beginning of 2008, when it left the Mutual Hardware buying group. BMR's departure from Mutual, and the defection of other Mutual members that also went over to OCTO at the time, spelled the end for Mutual.
______________________________________________________________________
Lowe's withdraws RONA offer
MOORESVILE, NC — Lowe's has formally withdrawn its non-binding proposal to RONA's board of directors to acquire all of the issued and outstanding common shares of Canada's largest retail home improvement company.

The offer was for $14.50 in cash per share, or about $1.8 billion in total.

Lowe's tried for more than a year to woo RONA, as a way to accelerate its expansion in Canada and to leverage its way into new store formats – including a dealer-owned model that is part of RONA's makeup.

In a release, Lowe's says it continues to believe that a combination of Lowe's and RONA makes business sense and would create significant value for all stakeholders. Lowe's currently has 32 stores in Canada, and has recently broken ground on a new distribution centre in Milton, ON, to support further expansion. With estimated sales of almost $600 million, it is the 10th largest home improvement retailer in Canada.
______________________________________________________________________
Home Hardware plays host to fall market

  ST. JACOBS, ON — Home Hardware Stores Limited is currently hosting its fall market to an expected 10,000 dealer-owners, their families, and staff from across Canada. They are crowded into Home's distribution centre to view the latest products and services available for next year's spring and summer seasons.

One highlight of the show was a fashion show, featuring clothing designed by Home's style partner Simon Chang. The Simon Chang " Oh Canada! Trend Colour" collection consists of 42 colours spread over six palettes, each inspired by a region of Canada. Home's own Beauti-Tone Paint will carry the colours, as well.

The 2012 fall market includes more than 100,000 brand name and private-label products. It also features innovations in retail technology, products and services designed to help Home Hardware dealers succeed as entrepreneurs. 
______________________________________________________________________
Kent steps up expansion, revives big box format

      CHARLOTTETOWN — The Irving family is investing $10 million in a new location for Kent Building Supplies' Charlottetown store, doubling the size of the current space. With expanded retail offerings, Kent will "compete head on with Home Depot," Tim Banks, the project's developer, told the PEI Guardian.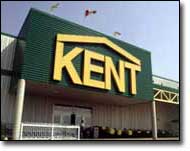 The store follows on the heels of two other new Kent locations – the chain's first dedicated contractor yard, which opened last month in St. John's, and an outlet being built in a new power centre in Spaniard's Bay, in Newfoundland's West Avalon Peninsula.

The expanded Charlottetown location will also mark the company's return to a big box format, after focusing in recent years on the development of mid-sized home centres, in the range of 45,000-65,000 square feet. Kent already has seven big boxes, all weighing in at more than 100,000 square feet and all built more than a decade ago to head off the aggressive expansion efforts of Home Depot Canada, which at the time had yet to open any stores in Atlantic Canada.


______________________________________________________________________
Home Depot to close remaining big box stores in China

  SHANGHAI — Home Depot plans to close its remaining seven big box stores in China as the company shifts its focus in that market to specialty stores and online offerings.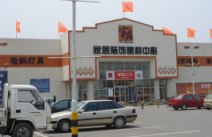 While it is closing its big boxes, Home Depot is maintaining a new formats team to continue research and development activities. The company is also maintaining two recently opened specialty stores—a paint and flooring store and a Home Decorators Collection store, both located in Tianjin—and is in the beginning stages of developing relationships with several of China's leading e-commerce websites. Home Depot believes this combination is more tailored to Chinese customers' needs and shopping preferences.

"We've learned a great deal over the last six years in China, and our new approach leverages that experience and reflects our continuing interest in providing value to Chinese customers, as well as our shareholders," Home Depot chairman and CEO Frank Blake said.

The company will continue to employ approximately 170 people in China, working in the sourcing offices in Shanghai and Shenzhen, which opened in 2002, and working on its new retail formats team and in the specialty stores.
_____________________________________________________________________
Lowe's woos college sports fans

  MOORESVILLE, NC — Lowe's and IMG College have announced a national marketing agreement. IMG College is a college multimedia, marketing and licensing management firm in the U.S. The deal is aimed at helping the home improvement retailer reach college sports fans through official social media platforms.

Under terms of the sponsorship agreement, Lowe's has secured the official designation and category exclusivity for the home improvement retail category at schools nationwide. Lowe's agreement with IMG College marks the first time a company has secured a presenting sponsorship to a nationwide collection of universities' mobile apps, which often serve as fans' primary game-day interactive experience and a source of news and connectivity throughout the week.

In addition, Lowe's will be title sponsor to homecoming games at numerous IMG schools this fall.

Sports fans reportedly consume three times more digital content than non-fans on Facebook, Twitter, official school websites, and school-driven apps.
_____________________________________________________________________
Classifieds
_____________________________________________________________________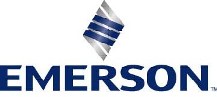 Retail Account Manager
A Retail  business unit of Emerson Electric Co. has an immediate opening for a Retail Account Manager – Toronto based.
RESPONSIBILITIES:
Manage existing account operations including: pricing, programs, promotions, and inventory management. Identify and capitalize on new business opportunities. Build strong and lasting relationships with each key account.
QUALIFICATIONS:
College or University
3-5 years of experience in positions of progressive responsibility in sales account management
Experience within the retail Hardware industry is a strong asset
Submit Cover Letter, Resume and Salary Expectations to:
Email: HR@emersonelectric.ca

______________________________________________________________________

Resumés
Professional with over 25 years of experience in Sales, Marketing, Merchandising and Administration

view this

resumé

Marketing professional with over 10 years experience looking to secure a new full-time position.

view this

resumé

A Sales Professional with over twenty years of experience.view this

resumé

Experienced District Manager with a proven track record with several national chains. view this

resumé

A conscientious, highly motivated manager with a results-oriented track record in developing new business.

view this

resumé

An experienced merchandising executive possessing passion, vision, and a strategic approach to delivering bottom-line.

view this

resumé

Senior sales/marketing leader with experience in all classes of trade wishing new HARDLINES career. view this

resumé

Very Experienced Business Unit Manager, great passion for generating sales and building relastionships.view this

resumé

Worked through my career within the manfucaturer, wholesale and consumer goods industries. view this

resumé

Senior Sales Manager with vast experience in retail and wholesale sales growth in Canada. view this

resumé