Sept 3 , 2012, Volume xviii, #32
"Count your age by friends, not years. Count your life by smiles, not tears." —John Lennon (British musician, poet, activist, and Beatle, 1940-1980)
______________________________________________________________________

______________________________________________________________________
Summer Publishing Schedule:
We're back on our regular publishing schedule now
______________________________________________________________________
RONA dealers say "no thanks" to Lowe's bid
    MONTREAL — Two affiliated RONA dealers sent out an email to their RONA dealers recently, asking them to sign a letter supporting RONA's resistance to the takeover offer from Lowe's Cos. Those dealers then released that letter over the news wire, complete with a list of the dealers from 164 stores who signed it.

The letter was sent without the prior knowledge of RONA's head office. According to Michelle Laberge, senior director, communications and public affairs for RONA, "We were not in the loop at all." In fact, dealers were encouraged to get legal counsel of their own for any activities related to the parent company, to conform to legal guidelines surrounding the takeover bid by Lowe's. Likewise, no executives from RONA would comment to HARDLINES on the letter.

The letter, which was sent out over Canada Newswire, is signed by fewer than half of RONA's 400 affiliate dealers. The lion's share of signatories is from Quebec, and a number are from British Columbia, reflecting the locations of the two dealers who instigated the letter. Michael Allen is from North Vancouver and Stephane Gagnon is a high-profile Quebec dealer with stores in Beloeil, Ste-Hyacinthe, St-Bruno, and Brossard.

Taking a cue from Lowe's waning enthusiasm for the deal to happen quickly following the release of its own – disappointing – second -quarter results, the letter encourages Lowe's chairman and CEO Robert Niblock to step away from the deal. They cite their affinity, not just to RONA, but to its culture and support of independent dealers.

"As independent entrepreneurs, we have made several business and financial decisions over the years; they have been based on our affinity with the RONA brand, business model and – very importantly – the people that make up the RONA culture," the letter reads in part.

While it was met with apathy by some affiliates, others said they did not see the email in time to respond. One dealer, Gaetan Leduc in Alfred, ON, east of Ottawa, didn't hesitate to sign the letter – even though, at 68, he was in the process of closing his store. He told HARDLINES that RONA's culture is built on independents, something he did not see in Lowe's.

The letter concludes with unwavering support for RONA, noting that they are both RONA dealers and RONA customers. "[We] believe that the RONA product offering reflects … local values across the country. It is for all these reasons that we decided to become part of RONA – above the other competition – and why we cannot support your planned hostile takeover."
back to top



______________________________________________________________________
Big box rivals report differing second-quarter results
ATLANTA & MOORESVILLE, NC — Second-quarter results for the world's two largest home improvement retailers revealed that Home Depot may be weathering the downturn in the U.S. better than its closest rival, Lowe's Cos.

Home Depot reported sales of $20.6 billion for the second quarter, a 1.7% increase from 2Q 2011. Same-store sales were positive 2.1%, with same-store sales for U.S. stores positive 2.6%. Lowe's, on the other hand, saw its sales for the second quarter drop 2.0% to $14.2 billion, and same-store sales slipped 0.4%. Lowe's same-store sales for the U.S. business decreased 0.2%.

For the six-month period, Lowe's sales were $27.4 billion, up 2.5% over the same period a year ago.

Lowe's took a hit on earnings, which dropped 10% to $747 million. On the other hand, Home Depot's net earnings for the second quarter were $1.5 billion, up from $1.4 billion.
______________________________________________________________________
Lowe's rethinks RONA bid, hires lobbyist

  SPECIAL REPORT — Lowe's results are weaker by comparison than rival Home Depot's, whose revenue increased by 1.7% in the second quarter. Even RONA enjoyed a 3.4% increase in 2Q revenues in its second quarter. On top of that, Lowe's shed more than 500 people from head office earlier this year, and has closed 27 stores.

Lowe's has engaged Ottawa lobbying firm Prospectus Associates as foreign acquisition, and Lowe's bid for RONA in particular, gears up to be a hot-button election issue. But Lowe's is keeping mum about its instructions to the company, for now.

Lowe's bad timing, plus its weaker-than-expected 2Q results, found Lowe's CEO Robert Niblock saying in an investors' call following the second-quarter results that "a transaction is not imminent." Even if a deal were to go through, it would not happen before sometime in 2013, he added.
______________________________________________________________________
Kent secures another site

    ST. JOHN, NB — Kent Building Supplies has signed on to be a tenant in the Veterans Memorial Business Park, a new power centre being built in Spaniard's Bay, NL. The centre, in the Conception Bay North area, is about 100 km west of St. John's, and will serve a market area of about 60,000 people in the West Avalon Peninsula.

Phase one of the site will be developed on 55 acres of land. The Kent store will share 24 acres with a major grocery tenant that has also just signed on. This would be just the latest in Kent's efforts to expand aggressively in Newfoundland, where it already has seven stores. Its latest opening was a new-concept contractor outlet in St. John's in mid-July called Kent Contractor Supply.


______________________________________________________________________
Canucks find new formats, expanded assortments at Orgill show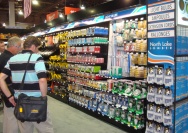 LAS VEGAS — More than 140 Canadian dealers headed to Las Vegas in mid-August at the invitation of Orgill, to attend the Memphis, TN-based hardware wholesaler's fall dealer market. While most of the Canucks were Castle dealers, a number of other independents were there as well, including a couple of RONA dealers, many of them "kicking tires" as Orgill keeps adding Canadian-compliant products to its inventory.

Orgill also offers a variety of programs, including its Pro Source program to help dealers identify which products to sell for its contractor and pro customers.

At this show, three new model stores were merchandised right on the show floor: a maintenance, repair, and operations (MRO)-oriented store for project managers and property managers called Four Corners Hardware, a store that took a page from Target to focus on the woman customer called Copper Canyon Hardware, and one for the agro market called Frontier Farm and Hardware.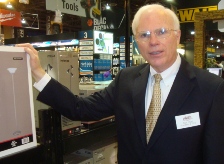 There was also an expanded version of Orgill's offering for Canadian dealers, North Lake Hardware. It featured 8,000 products, reflecting more than 43,000 SKUs that Orgill says are now fully Canadian compliant for customers north  of the border. They are all being warehoused in their own section of Orgill's distribution centre in Sikeston, MO.

Ron Beal, president and CEO of Orgill, says the Canadian compliance is a point of pride for him and his company as it attempts to become a full-line supplier to Canadian independents. However, while many dealers are upping their orders, attracted by what they see as competitive pricing on many products, some at this show admitted they are still cherry picking, concentrating their purchases on "Door Buster" special buys and promotional items.
_____________________________________________________________________ 
Home Hardware exec goes undercover on TV

ST. JACOBS, ON — Terry Davis, evp and COO of Home Hardware Stores Limited, is going undercover. He's agreed to appear in the season premiere of W Network's Undercover Boss Canada on Sept. 6 p.m. ET at 9 p.m. PT.

The premise of the show has executives leave the comfort of their offices to go undercover alongside their staff to learn about the inner workings of their own companies. As the PR for the show says, "Working alongside their employees, each boss embarks on an often emotional journey as they struggle to learn new skills not required at the executive level and discover the effects their decisions have on others, the perception of the company, and who the unsung heroes of their workforce are."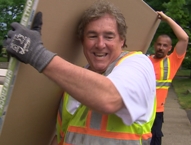 In the Home Hardware episode, Terry Davis tries packing orders in Home Hardware's Wetaskiwin, AB, distribution centre, works on the manufacturing line at the company's Beauti-Tone Paint and Home Products facility in Burford, ON, and tries his hand at dealing with customers at Payzant Home Hardware Building Centre in Lower Sackville, NS, and Geerlinks Home Hardware Building Centre in St. Thomas, ON. (Oh, this is gonna be good, I just know it. —MM)
_____________________________________________________________________ 
Quebec lumber dealers' association sides with RONA



MONTREAL — Quebec's hardware and building suppliers have joined the fray defending RONA from foreign investment. Richard Darveau, president and CEO of AQMAT, characterized the association's response as "normal" in light of its mandate to support the business interests of its Quebec-based membership.

According to the letter, "AQMAT encourages business activity among its Quebec and Canadian retailers, distributors and manufacturers, in order to preserve jobs here and foster the creation of real values through R&D, manufacturing and sales via a cohesive and interlocked supply chain."

Government and national concerns about the possible acquisition of RONA by Mooresville, NC-based Lowe's have been reflected by RONA dealers within AQMAT'S own ranks, says Darveau, "We always prefer exchanging with managers who are close to our members and well aware of our culture." (Click here for the full letter .)
_____________________________________________________________________
Lowe's opens second Edmonton store

EDMONTON — Lowe's opened its second store in this city – and its 32nd in Canada – last week. The 103,000-square-foot store in the city's west represents the mid-sized big box format that Lowe's has been rolling out in Canada – with the exception of its store in Queensborough, BC, which is a full 117,000 square feet. Each Lowe's store has a garden centre, as well, adding another 32,000 square feet.

Lowe's smallest big box footprint is 94,000 square feet, but it has yet to open any of that size in Canada. However, the company says it is developing a small-store format for this market (that exclusive story was in our Aug. 13 Summer Reading Edition of HARDLINES —Michael).

The new Lowe's store sits right across the road from RONA's new proximity model, a small-store concept that is aimed at "getting closer to the customer," with a more negotiable footprint, customer service, and a wide product selection supported by special orders and deliveries of larger items from nearby big box RONA outlets. RONA has begun replacing some of its own big boxes with this smaller footprint. In fact, a RONA big box was closed down a few months earlier right down the road from the new store – and from the site of the new Lowe's store.

Since opening its first store here in June 2011, estimated sales for Lowe's in Canada approached $600 million in 2011, according to the Hardlines Who's Who Directory . In less than three years, Lowe's has grown to be the 10th-largest home improvement retailer in this country.
_____________________________________________________________________
Classifieds
_____________________________________________________________________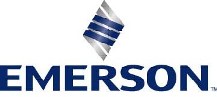 Retail Account Manager
A Retail  business unit of Emerson Electric Co. has an immediate opening for a Retail Account Manager – Toronto based.
RESPONSIBILITIES:
Manage existing account operations including: pricing, programs, promotions, and inventory management. Identify and capitalize on new business opportunities. Build strong and lasting relationships with each key account.
QUALIFICATIONS:
College or University
3-5 years of experience in positions of progressive responsibility in sales account management
Experience within the retail Hardware industry is a strong asset
Submit Cover Letter, Resume and Salary Expectations to:
Email: HR@emersonelectric.ca

______________________________________________________________________
A 100% Canadian-owned hardware, lumber and building material distribution company, Chalifour Canada Ltd. serves independent home improvement entrepreneurs in every province and territory.
NOW HIRING
Inside Building Materials Sales and Purchasing Agent
Surrey, BC
The Inside Building Materials Sales and Purchasing position is responsible for initiating sales in building materials and hardware. This position is also responsible for replenishment of purchase orders, inventory management of assigned vendors, flyer coordination and product costing & maintenance.

Qualifications
Minimum 3 years of work related experience in a lumber yard, with knowledge of lumber, plywood and building materials
Proficient in Excel and math calculations
Experience with buying groups and rebates, an asset
Contact
Please apply by sending your current resume and, if you desire so, your particularized motivation letter to:
HR.RH@chalifourcanada.com

Please note the job title in the subject line
This posting will close on September 3, 2012, no application received after that time will be considered. Please take note that only the applicants selected to be offered an interview will be contacted.

______________________________________________________________________
______________________________________________________________________

Resumés
Professional with over 25 years of experience in Sales, Marketing, Merchandising and Administration

view this

resumé

Marketing professional with over 10 years experience looking to secure a new full-time position.

view this

resumé

A Sales Professional with over twenty years of experience.view this

resumé

Experienced District Manager with a proven track record with several national chains. view this

resumé

A conscientious, highly motivated manager with a results-oriented track record in developing new business.

view this

resumé

An experienced merchandising executive possessing passion, vision, and a strategic approach to delivering bottom-line.

view this

resumé

Senior sales/marketing leader with experience in all classes of trade wishing new HARDLINES career. view this

resumé

Very Experienced Business Unit Manager, great passion for generating sales and building relastionships.view this

resumé

Worked through my career within the manfucaturer, wholesale and consumer goods industries. view this

resumé

Senior Sales Manager with vast experience in retail and wholesale sales growth in Canada. view this

resumé