Who Are the Top Retail Hardware and Home Improvement Buyers in Canada?
Find them all in the Who's Who Directory.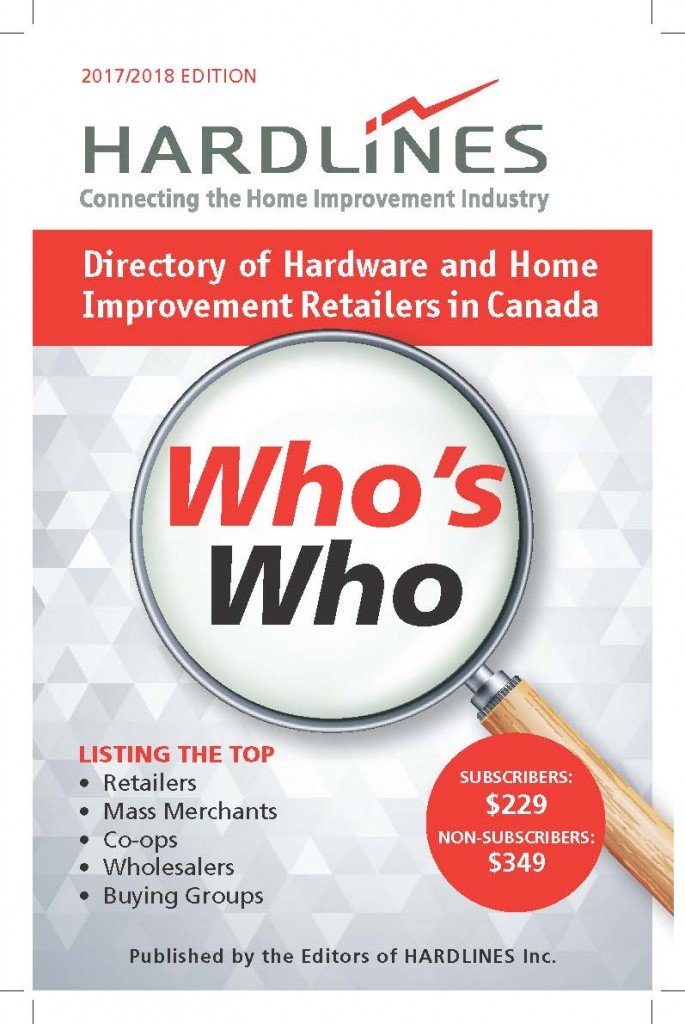 With 80 companies are listed:
Retail Chains (Home Depot Canada, Canadian Tire, Lowe's Canada)
Co-ops (Home Hardware, Federated Co-op)
Buying Groups (Castle, TIMBER MART, ILDC, Sexton, TORBSA, Delroc, BMR)
Key independents (Kent, McMunn & Yates, WSB Titan)
Mass Merchants (Walmart Canada)
Club stores (Costco Canada)
Wholesalers (Orgill, CanWel, CanSave)
 All the information you need to do business with your customers: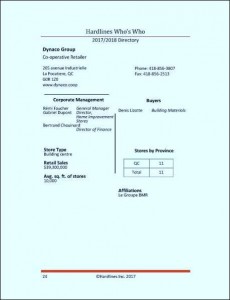 Full listings of the buyers at all of the major home improvement retailers in Canada
Company addresses, phone and fax, emails and websites
Key buyers and their categories
Key executives and management teams
Number of stores owned or served
buying group affiliations
Annual sales and key categories served
Breakdown of customers by type
The Who's Who is indispensable for anyone trying to expand their leads and understand who the top retail buyers are. Every sales team, every marketing research team, should have their own copy.
PRICING:
$229 for Hardlines weekly Subscribers
$349 non-subscribers
+ $9 shipping and handling +HST

Not sure which Hardlines Report you are looking for? Click here to view a handy comparison chart!