IN THIS ISSUE:

As COVID spurs exodus from cities, UFA finds growth in rural Western markets
Cyberattack on Home Hardware HQ shines light on growing business problem
Lowe's Canada adds lockers to its stores for in-store pickups
Majority of homeowners plan renovations this year, says survey

PLUS: Richelieu acquires Task Tools, Randy Aikens joins Mayfair Lumber in Calgary, Lowe's Canada hires for DC, Méga Aluminium the newest member of TIMBER MART, TORBSA adds Brampton's RB Building Supply, Home Hardware completes its Virtual Spring Market, Home Depot's top five execs' earnings, contractors face high lumber costs, and more!

As COVID spurs exodus from cities, UFA finds growth in rural Western markets

UFA is a co-operative retailer meeting the needs of more than 120,000 member-owners, as well as non-members, and is one of the significant hardlines players in the West. With the surge in growth in the farm and ranch sector, the business has been solid. At its latest AGM, held last month, delegates approved a patronage dividend of $14.2 million.

Glenn Bingley is vice president, agribusiness and supply chain at UFA. The agribusiness division has 34 retail farm and ranch supply stores, which sell a large variety of agricultural-related products to agriculture—farms and ranches—and acreage customers. That includes everything from feed to fencing and livestock supplies.

The retail side also includes a commercial business. More than 50 customer account managers provide expertise on commercial crop and livestock production. Crop inputs (seed, chemicals, and fertilizer), grain storage and equipment, and farm structures are all sold through the retail stores.

That retail presence has been focused more in recent years on the rural customer. In 2017 it closed down its sporting goods business, Wholesale Sports Canada Ltd., which had 12 retail locations in Western Canada. More recently, UFA invested in a new enterprise resource planning (ERP) platform. The system was adopted to tie in all the company's various systems―including purchasing, inventory, and order processing―replacing an existing POS system.

While the co-operative has not added to its retail footprint for a few years—in fact, two years ago it offloaded a separate building centre it had owned in Fort McMurray—it has been investing in refreshes of existing stores to keep up with the trends in customer preferences. As a result, organic growth continues to drive same-store sales and sales per square foot.

Bingley is excited about what the future holds. Trends by customers to shop local, combined with an exodus of people from the big cities, make for good business at UFA. 

"There's been a whole revitalization of the rural markets. Whether that means people moving to a farm or people getting a second home in a rural location, we've seen real growth," he says. 

Cyberattack on Home Hardware HQ shines light on growing business problem

Home Hardware acknowledged last week it was the victim of a ransomware attack by the website DarkSide. The group provided screenshots of confidential documents including a November letter about the acquisition of Patrick Morin, announced in February.

"On Feburary 18, Home Hardware became aware that our cybersecurity had been compromised. An unauthorized third party was able to access parts of our corporate data," Jessica Kuepfer, Home Hardware's communications director, explained by email.

"We immediately engaged our cybersecurity firm and quickly implemented countermeasures to isolate and contain the attack."

The attack brings to light a problem that is occurring with businesses of all sizes. In 2014, Home Depot became a victim of online hackers. The security breach was discovered after an investigation of the retailer's payment data systems. Target and other retailers suffered attacks of their own around that time.

Even Home Depot Canada has had its challenges. Toward the end of 2020, an internal human error resulted in a system error that ended up sending personal information, including some credit card details, out to customers via email. While not the work of online predators, the mistake bears out just how vulnerable any company can be to weaknesses in online security.

At Home Hardware, the company's investigation indicated that the attack did not impact individual retail systems or any consumer transaction or payment data, due to the independent ownership of the stores. "We have maintained full business continuity," said Kuepfer.




Lowe's Canada adds lockers to its stores for in-store pickups

Lowe's Canada launched contactless pick-up lockers last week at select Lowe's stores. A total of 48 Lowe's locations will offer the option by the end of April. Installed near the entrance of the stores, the lockers are equipped with Bluetooth technology and a touchscreen.

The technology brings the advantages of self-direction in a contactless environment while maintaining the security of the orders within each locker. Customers access instructions on how to retrieve their online orders by scanning a barcode within a confirmation email. Once the code has been successfully entered, the locker door pops open to provide access to the product.

As online orders and work-at-home conditions continue, the rate of packages being shipped to homes and offices has increased substantially under COVID. In this industry, Canadian Tire saw online sales climb by 250 percent last year, while Lowe's itself had an increase of 111 percent.

"As customers everywhere turned massively to online shopping over the past year, it became increasingly important for us to provide them with a quick and easy way to pick up their orders at their local store, without having to wait in line at the customer service desk," Tony Cioffi, Lowe's Canada's senior VP of stores, said in a statement.

According to Lowe's Canada, following the initial rollout of the lockers in its Lowe's stores, the company will introduce the system at select RONA and Réno-Dépôt corporate stores later this spring.

Majority of homeowners plan renovations this year, says survey

As the pandemic reached the one-year mark, a survey by online contractor connection service HomeStars found that 74 percent of homeowners are planning home improvement projects this year.

The national survey, conducted among HomeStars' homeowner base, found that the most popular projects this year will be outdoor work including landscaping and decks, with 54 percent of homeowners planning to improve their outdoor space.

In second place came bathroom renovations at 32 percent, followed by kitchens at 23 percent. Another 17 percent indicated they will do basement renovations while repairing or replacing a major appliance was cited by 12 percent of respondents.

"Despite the pandemic, last year was incredibly busy for renovations as we've seen first-hand with our pros and homeowner service requests and there's no sign of it slowing down anytime soon," said Shir Magen, CEO of HomeStars. "With all this extra time at home, Canadians are investing in their spaces by making repairs, adding functionality, or simply to 'spark joy' in the new normal we're living in."

In regard to anticipated spending, small repairs (those under $1,000) and large jobs over $50,000 were the least popular. The top budget ranges were:

$1,000 - $10,000 for 46 percent of respondents;
$10,000 - $25,000 for 24 percent of respondents;
$25,000 - $50,000 among 11 percent of respondents.

As for why they were undertaking the renovations, 29 percent indicated that they wanted to enjoy their outdoor space now that they are spending more time at home. Another 14 percent of homeowners said that, since they weren't spending on vacations, they would invest in home renos and repairs. Half of the respondents said they were renovating their homes to ensure they could age more comfortably.

Amber McGuckin has joined the Western Retail Lumber Association as marketing and communications manager. A graduate in communications from the University of Winnipeg and creative communications from Red River College, McGuckin worked in Kenora, Ont., as a newspaper reporter before taking a job on the promotions team of CTV Winnipeg. In 2016 she was hired as a reporter and producer for Global News, working on content for television, radio, and web.

Randy Aikens has joined Mayfair Lumber Sales Inc. in Calgary as president. A veteran of the industry, whose background includes working at RONA and later at Metrie, Aikens was most recently president of Soo Mill Buildall in Sault Ste. Marie, Ont.





 

... that the very first episode of our brand new Hardlines Podcast Series, What's in Store, went live last week? Our inaugural episode features an exclusive interview with Tony Hurst, the president of Lowe's Canada. Be sure not to miss this important update from one of the country's leading home improvement retailers. Click here now to sign up for the  Hardlines Podcast Series!

RETAILER NEWS

Distribution Méga Aluminium, a specialty building materials dealer in Gatineau, Que., is the newest member of TIMBER MART. Since 2014, it has offered a specialized assortment of exterior building-envelope materials, from siding and roofing to columns and louvres. The store's property encompasses a showroom, a 22,000-square-foot warehouse, and a 32,000-square-foot yard.

TORBSA has announced the addition of RB Building Supply in Brampton, Ont., as a shareholder member of the buying group. Since opening in 2018, RB Building Supply has built a successful distribution business throughout the Brampton and Greater Toronto Area.

Home Hardware Stores held its 2021 Virtual Spring Market from March 22 to 29. The event brought together dealers from across Canada with hundreds of suppliers. Dealer-owners gained insight into strategic buying opportunities, including products and category trends through video presentations and updates from the company's hardlines and LBM merchandise teams. This was Home Hardware's third Virtual Market.

Lowe's Canada will host a hiring event on April 17 to fill about 100 seasonal and permanent positions at its Boucherville, Que., distribution centre. Positions range from order pickers, shipping clerks, and maintenance workers to supply and management roles.

The Home Depot's top five executives received a combined total of $35 million in compensation last year, up 43 percent from $24.5 million in 2019. The increase follows a surge of nearly 20 percent in revenues during 2020. None of the five individuals received bonuses last year; the company said the increases were largely in non-equity incentive plan compensation.

Richelieu Hardware has purchased Task Tools. The Delta, B.C.-based hand and power tool accessory company, which also has a facility in Brantford, Ont., represents brands such as Task Signature and Tuf-E-Nuf. The family-owned business has been in the hands of Craig Caplan, son of company founder Michael Caplan, who established the business in 1968. The Caplan family will hold onto the real estate in Delta and Brantford. Craig Caplan will stay on to continue managing the business under Richelieu.

Pandemic-related supply crunches are forcing contractors to pay premiums for lumber, driving up construction costs, CBC News reports. Prices for basic lumber products like two-by-fours have doubled since 2018, adding "tens of thousands of dollars depending on the size of your home," according to Kevin Lee, CEO of the Canadian Home Builders Association.

The Canadian Hardware & Housewares Manufacturers Association is partnering with the Canadian Office Products Association to host a physically distanced Annual Golf Tournament on May 26. Tee-off at the Richmond Hill Golf & Country Club will start at 8 a.m. in 10-minute intervals on a first-come, first-served basis. Click here to register.

 

 

Hardlines HR Advisor, the newest monthly publication from Hardlines, is all about helping you manage the well-being of your team. This monthly newsletter features industry knowledge and tips to help business owners and managers deal with hiring, training, succession, and other issues. Click here to sign up now.

"Although we have grown and changed over the years, at our heart we remain committed to rural life. That commitment inspires everything we do."
—Glenn Bingley, vice president, agribusiness and supply chain at UFA, on the co-op's investment in the rural lifestyle and customer it serves.

 

 
Classified Ads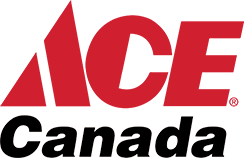 ACE Lead Merchandiser 

The ACE Lead Merchandiser is responsible for leading the ACE Merchandising Team to organize, set & merchandise retail ready products in customer stores under conversion to the ACE Canada banner.


ST. JACOBS
STORE DESIGN
IN-STORE MERCHANDISER (#865)
HOURS: Varied with Extensive Travel                                                                 
                                 
JOB DESCRIPTION:

Responsible to the Store Design Merchandising & Systems Supervisor for assisting Dealers improve store appearance and profitability, through effective merchandising and display for all Product Categories.

Assists Home Dealers with Merchandising Product and Installation of Displays and Shelving, with primary focus on current Merchandising Technique, Programs and Plan-o-grams

Helps with the flow of information between Dealers and the Dealer Support Centre with respect to product mix, display and assortment, and reporting of issues that affect the project progress to the Store Planner.

Makes onsite recommendations and modifications to the merchandising plan, in collaboration with the Home Dealer, Store Planner and Retail Operations.
QUALIFICATIONS:
Must be able to travel extensively and be away from home for several weeks at a time.  Valid Driver's license is required.

College or University diploma or degree in business an asset, with effective communication skills.
Retail experience (hardware or building supplies) is a preferred asset. An understanding of Category Management principals and Plan-o-grams is a preferred asset.

Must live near an international airport or be within commuting distance to St. Jacobs to facilitate travel to Stores.

Fluency in both English and French would be an asset.
*We thank all applicants for their interest; however, only qualified candidates will be contacted for interviews.

INTERESTED CANDIDATES, PLEASE VISIT www.homehardware.ca/careers TO APPLY!
Krista Gromeder, Recruitment Coordinator, Human Resources Phone: 519-664-4611

We will accommodate the needs of qualified applicants on request, under the Human Rights Code in all parts of the hiring process.




Sales Representative / merchandiser
In store (Ontario)
KEY FUNCTIONS
You like customer service, you may be interested in this position. Davidson Sales & Marketing represents international companies


Looking to post a classified ad? Email Michelle for a free quote.
Privacy Policy | HARDLINES.ca



HARDLINES is published weekly (except monthly in December and August) by HARDLINES Inc.
© 2020 by HARDLINES Inc.
HARDLINES™ the electronic newsletter www.HARDLINES.ca
Phone: 416.489.3396; Fax: 647.259.8764

Michael McLarney — President— mike@hardlines.ca
Christina Manocchio — Editor— christina@hardlines.ca
Geoff McLarney — Assistant Editor— geoff@hardlines.ca

David Chestnut — VP & Publisher— david@hardlines.ca
Michelle Porter— Marketing & Events Manager— michelle@hardlines.ca
Accounting — accounting@hardlines.ca

The HARDLINES "Fair Play" Policy: Reproduction in whole or in part is very uncool and strictly forbidden and really and truly against the law. So please, play fair! Call for information on multiple subscriptions or a site license for your company. We do want as many people as possible to read HARDLINES each week — but let us handle your internalrouting from this end!

1-3 Subscribers: $495
4 -6 Subscribers: $660
7 -10 Subscribers: $795
11-20 Subscribers $1,110
21-30 Subscribers $1,425

We have packages for up to 100 subscribers!

For more information call 416-489-3396 or click here
You can pay online by VISA/MC/AMEX at our secure website, by EFT, or send us money. Please make cheque payable to HARDLINES.