IN THIS ISSUE:

New products still manage to shine at a quiet National Hardware Show
Federal budget addresses housing crisis, renovations
Vendor negotiations are getting earlier and earlier in the year
Consumers feeling the crunch of product shortages, says new survey

PLUS: Industry players make Reputation list, Home Depot Canada Foundation surpasses goal to support homeless youth, BeautiTone unveils Exterior Colour of the Year, B.C. RONA dealer acquired, Federated Co-op commits to reduce plastics, Lowe's Canada to roll out self-service checkouts, Richelieu posts increased Q1 revenues, Home Hardware dealer's million-dollar expansion, Grainger recognized, Regal ideas awarded, and more!

New products still manage to shine at a quiet National Hardware Show  

The National Hardware Show was held earlier this month in Las Vegas. Just six months after the previous show in late October, and with only eight months to go before the 2023 edition takes place, this year's event was shoehorned into the show calendar as COVID restrictions—and availability of facilities—would permit.

The show floor had some holes in it and the aisles were not as filled with delegates as they were pre-COVID. Many of the big brands were missing, making room for lots of innovators and unique, one-off product exhibitors. Also impacting the show were some missing Chinese importers: Shanghai had been shut down due to COVID just days before the show began.

Among the innovative products noticed by Hardlines were some stylish LED fixtures from California-based Dawnrise, repped by Canadian industry veteran Lorne Frankel.

Another exhibitor that created a buzz was Bug Bite Thing, a product that creates a seal around an insect bite or sting, then allows the user to pull on the device like a syringe to draw the venom out of the skin. Another company, ExtremeMist, had a line of cooling devices that emit cool mist. One was used in a vest for runners, while another could be attached to a fan to cool the air being blown into a room.

As the Hardlines team walked the show, one of the first exhibitors we met was one of the few Canadian vendors in Las Vegas, Technoform. Annie Caron, VP of marketing and R&D showed us some very cool engineered wall coverings for putting over tired baths and showers, along with some upgrades to the Chateauguay, Que.-based company's line of utility sinks. Caron was accompanied by sales agent Dominic Belanger at Agence Pro-Spec.

An important part of the National Hardware Show is the outdoor barbecue and cooking products and displays. The exhibitors for these products were, well, outdoors, filling part of a parking lot that adjoins the Las Vegas Convention Center, where the show was housed. The outdoor exhibits provided a perfect opportunity for delegates to wander the exhibits in search new product ideas—and lots of barbecued free samples.

The 2023 National Hardware Show will take place Jan. 31 to Feb. 2, 2023. This will be the third NHS in just over 15 months, but it will be a big one. Organizers are ensuring critical mass by co-locating this version of NHS with two other events: the NAHB International Builders' Show (IBS) and NKBA's Kitchen & Bath Industry Show (KBIS). In addition, pent-up demand for new hardware products could be peaking Jan. 2023. "That show is going to be a very big deal," opined one Canadian supplier. "You watch. It's going to be super-busy."

(Click here to see some of the products that caught our eye at this year's National Hardware Show.)

Federal budget addresses housing crisis, renovations

 

Finance minister Chrystia Freeland announced the 2022 federal budget on April 7. Measures to combat the housing affordability crisis were a major feature of this budget, as were measures that will impact home improvement retailers.

On the latter measures, the government says it will raise the eligibility ceiling for the small business tax rate. Businesses will be eligible for the rate if their taxable capital is under $50-million, more than triple the current limit of $15-million. The government also reiterated its pledge to lower credit card fees for retailers.

Prime Minister Justin Trudeau says he also wants to encourage worker ownership of businesses by setting up an Employee Ownership Trust. Within the framework of the Income Tax Act, the trust would be designed to ease the transition of businesses from private ownership to employee co-ops.

The budget earmarks more than $10-billion for housing over the next five years. It would double the First-Time Homebuyers' Tax Credit to a total of $1,500 for homes purchased on or after Jan. 1, 2022. That's in addition to a new Tax-Free First Home Savings Account beginning in 2023.

Under this program, prospective buyers could save $8,000 per year towards a down payment, for a maximum of $40,000 per person. As with an RRSP, contributions would be tax-deductible, with no tax on withdrawals.

Meanwhile, the Multigenerational Home Renovation Tax Credit would enable homeowners to claim 15 percent of up to $50,000 of eligible costs related to adding a suite for an elderly or disabled family member.

At the same time, the ceiling on the Home Accessibility Tax Credit would rise from $10,000 to $20,000, allowing homeowners to reduce their tax bill by up to $3,000 for renovations to accommodate a senior or disabled resident.

Housing advocates and experts expressed concern the measures don't go far enough. "It's definitely helping those at a certain income threshold," Nemoy Lewis, an assistant professor of urban planning at Ryerson University, told CBC News. "Providing just supply doesn't necessarily mean that it's going to equate to affordability."

Vendor negotiations are getting earlier and earlier in the year

 

Supply chain issues are not just influencing what products get on which shelves, but are also also affecting the timing of retailer-vendor negotiations.

For hardware suppliers, products are taking longer than ever to get across the ocean from Asian manufacturers.

Doug Bitter is the director of purchasing at the hardlines buying group Spancan. He's heard that Home Depot Canada, Canadian Tire, and Lowe's Canada have all pushed their negotiations earlier in the year. He says Home Depot's negotiations are taking place now, Lowe's Canada's are looming at the end of April, and Spancan's own negotiations "will be in the first week of May, whereas they used to be in the third week of June."

"We all used to look at, say, barbecues, in June and book by Aug. 1, for delivery the following spring after Chinese New Year," Bitter told Hardlines. "But with long lead times, shortages of raw materials, and intermittent port closures, everyone is moving up."

The uncertainties around supply are having the opposite effect on LBM negotiations. With prices fluctuating so much, especially for commodities, many buyers are holding fast. "I'm not sure it's advantageous to move them up," says Bernie Owens, president of TIMBER MART.

"In our case, I don't see the advantage to moving up the negotiations earlier in the year. He agrees with Bitter (TIMBER MART is a Spancan member) that the strategy makes sense for hardlines. But costs for LBM are so variable and unsettled that he suggests waiting longer could result in some costs coming down. "It's all about timing."

Bitter observes that some of the timing changes aren't due entirely to COVID—other factors are complicating getting products to market, he said. Manufacturers must ramp up production, often scrambling for raw material supplies of their own, while detailing companies like King Marketing and RDTS have to be onside and have the staff available to execute.

And, with so many changes among the buying ranks at major retailers, there are many merchants who are either new or working on new portfolios. They "can't execute these changes as quickly as you'd think. This is a trend that's been a long time coming," says Bitter, who's been with Spancan since 2017. "Years ago, before I joined, Spancan meetings used to be in October."

Consumers feeling the crunch of product shortages, says new survey 

New research out of the U.S. indicates consumers are feeling the impact of the shortages as well as dealers.

The Home Improvement Research Institute recently partnered with Indianapolis-based The Farnsworth Group to track sentiments among homeowners in the midst of continuing supply chain issues, increasing prices, and product shortages.

The survey included homeowners who choose to complete projects themselves and homeowners who prefer to hire a professional. It found that material prices and a lack of product availability continued to cause project delays for both DIYers and those hiring professionals through February.

Lumber, treated lumber, and plywood were the products most commonly unavailable, with 36.7 percent of DIYers having issues finding these products, up 6.2 percent from January. Nearly 50 percent of DIYers said price increases were also an issue during February.

For homeowners working with a contractor, material availability delayed projects more than price. Despite the product shortages and price increases, 80 percent of the DIYers surveyed said they would still complete the project themselves to save money.

The tracker survey also asked homeowners about the projects they planned on starting in the upcoming weeks. For DIYers, the most popular projects were painting rooms, general home maintenance, painting or staining items, and landscaping and outdoor work.

At Lowe's Cos., Brandon Sink has been named executive vice president and CFO, effective April 30. Sink, who joined Lowe's in 2010, is currently senior vice president, retail finance. He will succeed Dave Denton, who is stepping down and will join Pfizer.

... that Hardlines Classified Ads are an effective—and targeted—way to connect with experts in the hardware and building materials sector for your next hire? Affordable rates and a broad reach through our huge database of industry executives, managers, store owners and operators make Hardlines Classifieds an effective way to connect you with your next big hire! Contact Michelle Porter at the Hardlines World Headquarters to get hiring today.

RETAILER NEWS

Léger has released its 25th annual Reputation study, and several industry players made the ranking. Canadian Tire Corp. placed fourth, while Home Depot was in the number 12 spot. Home Hardware came in at number 40, with RONA at 50 and Lee Valley Tools at 138. The Canadian market research firm analyzed more than 285 companies and surveyed 38,000 Canadians.

The Home Depot Canada Foundation has surpassed its goal to invest $50-million to support youth experiencing homelessness. This commitment has grown from an initial investment that began in 2013 when the foundation first announced a $10-million three-year pledge towards helping prevent and end youth homelessness in Canada.

BeautiTone has revealed its inaugural Exterior Colour of the Year. 'Ebony' is described as a "rich black with a subtle, spirited undertone of indigo." The private-label paint brand for Home Hardware, BeautiTone is marking a trend for dark exterior colours for 2022.

RONA Salmon Arm Building Supply has been acquired by the Allen Group. It's the family business's third independent RONA store, joining locations in North Vancouver and Powell River. The Salmon Arm site got its start almost 60 years ago under West Fraser Timber. Allen Group has been in retail for more than 50 years and with RONA since 2004.

Federated Co-operatives Ltd. has signed the Canada Plastics Pact, committing to reducing problematic plastics throughout its supply chain. The move builds on FCL's previous efforts to reduce plastic use, which include making the switch to compostable straws and cutlery and working to eliminate plastic rings from private-label canned beverages.

Memorial Home Hardware Building Centre in Thunder Bay, Ont., is undergoing a $2-million expansion project. Dealer-owner Chris Sauer told Thunder Bay News Watch that he's modernizing the store interior and building an indoor lumber yard.

Lowe's Canada is rolling out self-service checkout points in its stores. The majority of stores in its network will be equipped with the stations by 2025, Le Journal de Montréal reports. "We're starting with the big boxes this year; afterward the smaller stores and also the affiliates, who are independent, if they wish," president Tony Cioffi explained. The company, Cioffi said, has no intention of phasing out cashier positions, but he wants to concentrate more staff on store floors to assist customers.

W.W. Grainger has been named one of Fortune's 100 Best Companies to Work For in 2022. Workplace culture specialist Great Place to Work makes the selections based on a confidential survey of more than 4.5 million employees.

Richelieu Hardware posted Q1 revenues of $384.5-million, an increase of 29.2 percent from the comparable period a year earlier. Canadian sales rose 19.3 percent to $230.5-million. Sales to hardware retailers and renovation superstores stood at $57.8-million, up $1.9-million or 3.4 percent from Q1 of 2021. Net earnings for the quarter rose 43.4 percent to $30.1-million, or $0.53 per diluted share.

The North American Deck and Railing Association has wrapped up its 12th Annual National Deck Competition in Clearwater, Fla. Among the winning entries are new products created by Regal ideas in partnership with participating firms in its DeckStars pro certification program. The collaborations took categories of Best Overall Deck and People's Choice Award, as well as first place for Illumination.

Stanley Black & Decker has published the inaugural edition of its Makers Index. The research package explores the views of young people and their parents on skilled trades. The survey found that only 16 percent of high school students are open to a career in a skilled trade. The majority misunderstand the demand for skilled trades and the skills required.

U.S. retail sales increased by 0.5 percent in March, thanks to higher spending at the pump. Excluding gasoline, sales edged down by 0.3 percent. (U.S. Census Bureau)

The non-residential construction material price index is at its highest in 40 years, Le Journal de Montréal reports. Last fall's flooding in British Columbia drove prices up 60 percent, an effect now exacerbated by the war in Ukraine.

"The latest studies show that youth continue to make up approximately 20 percent of the homeless population in Canada and they have been impacted significantly through the pandemic." —Pamela O'Rourke, Home Depot Canada's VP of merchandising, on the efforts of the Home Depot Canada Foundation to lend a hand to homeless youth in Canada. The foundation recently exceeded its goal to raise $50-million for at-risk kids.
Classified Ads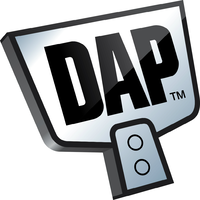 CHANNEL MARKETING MANAGER & PRODUCT MANAGER – DAP CANADA Wolf Gugler Executive Search is retained by another longstanding GREAT client to identify top Marketing talent to add to their Toronto team. Position details are posted on our website. You'll also see additional Sales, Marketing and Retail roles in Canada and the US posted online. Looking for your next career opportunity? Send your resume to Wolf Gugler in complete confidence or call (888)848-3006. Video cover letters are welcomed.

Wolf Gugler Executive Search, offices in Canada and the US. (888) 848-3006
Looking to post a classified ad? Email Michelle for a free quote.
Privacy Policy | HARDLINES.ca HARDLINES is published weekly (except monthly in December and August) by HARDLINES Inc. © 2022 by HARDLINES Inc. HARDLINES™ the electronic newsletter www.HARDLINES.ca Phone: 416.489.3396; Fax: 647.259.8764 Michael McLarney — President— mike@hardlines.ca Steve Payne — Acting Editor— steve@hardlines.ca

Geoff McLarney — Assistant Editor— geoff@hardlines.ca David Chestnut — VP & Publisher— david@hardlines.ca

Michelle Porter— Marketing

& Events Manager— michelle@hardlines.ca Accounting — accounting@hardlines.ca

The HARDLINES "Fair Play" Policy: Reproduction in whole or in part is very uncool and strictly forbidden and really and truly against the law. So please, play fair! Call for information on multiple subscriptions or a site license for your company. We do want as many people as possible to read HARDLINES each week — but let us handle your internal routing from this end!

1-3 Subscribers: $495 4

-6 Subscribers: $660 7 -10 Subscribers: $795 11-20 Subscribers $1,110 21-30 Subscribers $1,425

We have packages for up to 100 subscribers! For more information call 416-489-3396 or click here You can pay online by VISA/MC/AMEX at our secure website, by EFT, or send us money. Please make cheque payable to HARDLINES.