IN THIS ISSUE:

Federal budget offers businesses assistance with credit card fees, hiring costs
Budget II: help for energy-efficient renos, no big tax cuts, mixed acceptance overall
Houle will still oversee BMR in his new role as CEO at parent company
E-commerce is a given. Is your business doing enough to make it work?

PLUS: Alberta Home Hardware dealer named Young Retailer of the Year, Castle adds two new members, RONA renews partnership with the Habs, IKEA Canada adds electric trucks to its fleet, Amazon pilots furniture assembly, Lowe's Canada adds EGO's OPE, housing up in March, and more!

Federal budget offers businesses assistance with credit card fees, hiring costs

The federal government's budget, the first to be announced in two years, will continue existing pandemic supports and add new ones. Many of those will directly impact dealers, including a new initiative to assist with hiring.

The Canada Emergency Wage Subsidy (CEWS), currently due to expire in June, will be extended to phase out gradually by the end of September. Between July and September, the maximum weekly subsidy would fall from $847 per employee to $226.

A new Canada Recovery Hiring Program (CRHP), running from early June to late November, will subsidize employers' costs through wages, additional hours, and new hires.

The CEWS and CRHP are designed to complement one another, with qualifying employers receiving whichever subsidy is higher. The CRHP's rates would start at 50 percent for the first three periods of eligibility and begin to taper off after that. In the sixth and final period, the government would subsidize costs at a rate of 20 percent.

The feds are also offering relief to small and medium-sized businesses that have been facing higher credit card fees amid increased usage. In a statement, the Retail Council of Canada said it was "pleased" with the announcement.

"A reduction in credit card fees is especially important to retailers in consequence of the COVID pandemic, having faced a dramatic increase in costs given the rise in online shopping and the declining use of cash," it added.

Budget II: help for energy-efficient renos, no big tax cuts, mixed acceptance overall

The federal budget includes environmental commitments that will impact home renovation. It earmarks $779 million to the Canada Mortgage and Housing Corp. for interest-free loans to homeowners of up to $40,000 for energy-friendly retrofitting. Eligible projects will include window replacement, solar panels, upgrading insulation, and replacing oil tanks.

The government is also undertaking to reform corporate tax rules to tighten up loopholes, but sweeping changes are notably absent from the budget.

"You don't see any major tax cuts or any major tax increases there in terms of the broadened base for general corporate tax, or even for small business tax," CIBC's Jamie Golombek told the Globe & Mail. "I think there's some hesitation on the part of governments to do anything major and dramatic ... until we see how long it takes for the recovery to fully kick in."

The minority Liberal government will have to pass its budget to maintain the House of Commons' confidence and avert an election. Conservative leader and leader of the opposition Erin O'Toole and Bloc leader Yves-François Blanchet signalled their parties' intentions to vote against it, while the NDP's Jagmeet Singh said he wouldn't trigger a pandemic election.




Houle will still oversee BMR in his new role as CEO at parent company

Pascal Houle has been tapped to assume the top job at BMR Group's parent company, Sollio Cooperative Group. He takes the reins from Gaétan Desroches, who retires as CEO this fall. Desroches' last day on the job will be Sept. 10, with Houle succeeding the next day.

The move comes barely two months after another big move by Houle. At Sollio's AGM in March, he left behind the CEO role at Sollio's retail division, BMR, to become COO at Sollio. Houle had combined the top job at BMR with an EVP position at the parent company since 2015.

Alexandre Lefebvre, president of Lefebvre & Benoît, was appointed to replace Houle as CEO of BMR. Along with the CEO role, he serves as EVP at Sollio. BMR reached a deal back in the summer of 2019 to acquire a major stake in Lefebvre & Benoit, a family-owned dealer and a fellow member of the Independent Lumber Dealers Co-operative buying group.

In his new position, Houle, who joined La Coop fédérée in 1998 and served as a management consultant from 2000 to 2004, retains oversight of BMR while taking on additional responsibilities for Sollio Agriculture and the co-op's food business, Olymel.

"His boldness, flexibility, and diligence have set him apart since he first joined our network and continued to do so as BMR Group CEO and currently as Sollio COO," said Sollio president Ghislain Gervais in a release.

E-commerce is a given. Is your business doing enough to make it work?

With in-person interactions severely limited under the pandemic, the rise in online shopping has been unprecedented. Many businesses, including dealers and suppliers, have scrambled to figure out how best to support and connect with customers during the pandemic.

"With a pandemic, digital is often the only way to reach and connect with people right now," explains Jenn Dunstan, director, digital marketing, at Central Station. Dunstan's position involves developing digital strategies to increase lead generation, brand loyalty, and brand reputation for clients. Her Toronto-based marketing and communications agency stresses branding, innovation, and technology in telling its B2B and B2C clients' stories.

She also stresses the importance of fundamentals. Every business needs to "invest the time to get a website with an e-commerce component." Then that website needs to be leveraged. Business owners need to be aware of the different virtual platforms where their customers hang so they can communicate with those customers. Businesses should expect questions and comments to be addressed to active social media channels, including Facebook, Instagram, Messenger, and live chat.

Dunstan recommends that smaller businesses check out affordable chat options. "There are many cost-effective options available. Adding a live chat widget to your website allows you to support site visitors as they're considering your inventory," she says. "Diligently handling your community engagement in the form of comments, direct messages, and emails also ensures that you retain and capture all prospective business revenue."

In addition, Google My Business and Facebook enable businesses to connect their product catalogue or manually upload products and services lists to a business page. "A verified Google My Business page is critical for attracting business," says Dunstan.

(This story is part of a larger feature that appears in the latest edition of our sister publication, Hardlines Home Improvement Quarterly. HHIQ was recently mailed to over 11,000 dealers and managers across the country. Retailers can subscribe for free by clicking here. And anyone can view the digital edition of HHIQ here!)

John Magri has joined Sexton Group as director of programs. In his new position, he will manage sourcing, developing and implementing strategic purchasing plans. He will also negotiate product, vendor relationships, and direct relationships with Sexton Group members. Magri brings over 30 years of experience in purchasing and procurement, including 16 years as general manager of WM. Dyck & Sons, a dealer in Niverville, Man.





 

... that Hardlines HR Advisor, the newest monthly publication from Hardlines, is all about helping you manage the people side of your business? The next issue comes out on Wednesday. Don't miss it! Click here to sign up now!

RETAILER NEWS

Tyler Nowochin, dealer-owner of Nowco Home Hardware in Lacombe, Alta., has been named a 2021 Young Retailer of the Year by the North American Hardware and Paint Association (NHPA). Now in its 25th year, the program recognizes individual achievement by retailers aged 35 and younger throughout Canada and the United States. The NHPA will hold a one-hour virtual event for the honourees on May 5 at 2 p.m.

Castle Building Centres has added new members. Deschenes & Cie. Inc. is in Price, Que., a gateway community to the Gaspésie. Founded some 75 years ago, the business was recently acquired by Victor and Gabriel Boucher, along with their father Bruno. RGS Rascom Greenbuild Services in Concord, Ont., is now part of the group's commercial division. Owner and managing director Rick Stacey founded the company 12 years ago to provide contractors with building envelope products.

RONA is renewing its partnership with Groupe CH, the Quebec sports and entertainment organization. Under the three-year partnership, parent company Lowe's Canada will leverage the arrangement with sponsorships of the Montreal Canadiens and the Laval Rocket, using cross-promotion in its stores and online.

IKEA Canada will add 15 Lion6 heavy-duty zero-emission trucks from Quebec-based Lion Electric to its fleet. IKEA and its partner, last-mile delivery provider Second Closet, will co-brand the five-tonne electric trucks. They are expected to be on the road this coming fall, fulfilling orders for IKEA locations in the Toronto, Montreal, and Vancouver markets.

Amazon will pilot a premium service that offers furniture and appliance assembly on delivery, reported Bloomberg News. The service will reportedly be rolled out in three U.S. markets. If it expands from there, the new offering would help make Amazon more competitive with retailers offering similar services, such as Wayfair and Best Buy.

Lowe's Canada is expanding its outdoor power equipment portfolio through a partnership with EGO. EGO's line of battery-powered OPE is almost exclusively offered nationwide through Lowe's Canada's banners. It includes pro lawn mowers, string trimmers, leaf blowers, and hedge trimmers, now available in-store and online.

 

The seasonally adjusted annual rate of housing starts was 335,200 units in March and up 21.6 percent from 275,567 units in February. The SAAR of urban starts increased by 24.4 percent to 300,973 units. Multiple urban starts increased by 33.8 percent to 222,358 units while single-detached urban starts increased by 3.6 percent to 78,615 units. Rural starts were estimated at a rate of 34,227 units. (CMHC)

U.S. housing starts in March came in at a seasonally adjusted annual rate of 1,739,000. That was 19.4 percent above February and 37 percent above March 2020. The SAAR of building permits for the month was 1,766,000, up 2.7 percent from February's revised rate of 1,720,000 and 30.2 percent from last March's 1,356,000. (U.S. Census Bureau)

Under a new program aimed at its pro customers, Lowe's stores in the U.S. will now stock more offerings at its pro counters to help these customers get through their day. Amenities include windshield cleaning stations and free air stations for filling up tires, while portable air tanks will be available for pneumatic tools.

"The combination of higher commodity pricing, volumes, and overall business activity levels has provided record financial results for CanWel and we see that momentum continuing for the foreseeable future."
—Amar Doman, chairman and CEO of CanWel Building Materials Group Ltd., in a release announcing the sale of shares worth $75 million, which is expected to finance future acquisitions.

 
Classified Ads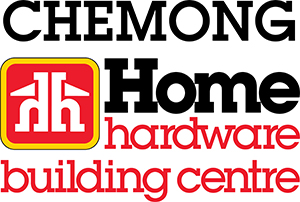 Chemong Home Hardware Building Centre is a national award-winning store in Peterborough, and we are looking for an experienced and professional Lumber Yard Manager to join our team and oversee our large volume yard. An individual who is a proven leader, problem solver, detail oriented and willing to go above and beyond will thrive in this role.
The Lumber Yard Manager will be responsible for overseeing all aspects of the Lumber Yard operations including maintenance of facilities, inventory control, merchandising, sales, cost containment, personnel management and motivation. Objectives are accomplished by personal action and/or delegation of responsibility as appropriate. The Lumber Yard Manager performs all assigned tasks with sufficient speed and accuracy to ensure warehouse operations run safely, efficiently, professionally, and courteous and prompt customer service is maintained at all times.
To view our full job posting and to apply please visit: https://ca.indeed.com/viewjob?cmp=Chemong-Home-Hardware-Building-Centre&t=Lumber+Yard+Manager&jk=6c997f0ed1685a3a&q=chemong+home+hardware&vjs=3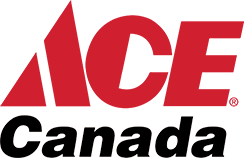 ACE Lead Merchandiser 

The ACE Lead Merchandiser is responsible for leading the ACE Merchandising Team to organize, set & merchandise retail ready products in customer stores under conversion to the ACE Canada banner.


Looking to post a classified ad? Email Michelle for a free quote.
Privacy Policy | HARDLINES.ca



HARDLINES is published weekly (except monthly in December and August) by HARDLINES Inc.
© 2020 by HARDLINES Inc.
HARDLINES™ the electronic newsletter www.HARDLINES.ca
Phone: 416.489.3396; Fax: 647.259.8764

Michael McLarney — President— mike@hardlines.ca
Christina Manocchio — Editor— christina@hardlines.ca
Geoff McLarney — Assistant Editor— geoff@hardlines.ca

David Chestnut — VP & Publisher— david@hardlines.ca
Michelle Porter— Marketing & Events Manager— michelle@hardlines.ca
Accounting — accounting@hardlines.ca

The HARDLINES "Fair Play" Policy: Reproduction in whole or in part is very uncool and strictly forbidden and really and truly against the law. So please, play fair! Call for information on multiple subscriptions or a site license for your company. We do want as many people as possible to read HARDLINES each week — but let us handle your internalrouting from this end!

1-3 Subscribers: $495
4 -6 Subscribers: $660
7 -10 Subscribers: $795
11-20 Subscribers $1,110
21-30 Subscribers $1,425

We have packages for up to 100 subscribers!

For more information call 416-489-3396 or click here
You can pay online by VISA/MC/AMEX at our secure website, by EFT, or send us money. Please make cheque payable to HARDLINES.