August 15 , 2011, Volume xvii, #31
"Experience is the name so many people give to their mistakes."
—Oscar Wilde (Irish writer, 1854 - 1900)
Weather, consumer confidence hold back RONA results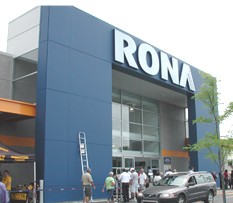 BOUCHERVILLE, QC — RONA's second-quarter results reflected the bad weather that plagued the country, especially in April and May, as well as continued weak consumer confidence.

Sales in the second quarter were $1.37 billion, down 2.4%, or $34.2 million, while same-store sales fell 9.6%. The slowdown in same-store sales was partially offset by acquisitions, which added $98.6 million in sales to consolidated revenues, for growth of 7.0%. Net income fell 40% from $66.3 million to $39.5 million.

On a positive note, RONA managed to grow its penetration of private and controlled brands from 24% to 28%. It also managed to grow its points of sale, with the recruitment of seven new affiliated dealer stores and 45 new TruServ Canada customers since the start of the year. In its commercial and professional division, RONA opened five Noble plumbing wholesale locations in its Commercial and Professional Market division.

According to Robert Dutton, president and CEO of RONA, the company "reduced our same-store administrative expenses by 10% on an annualized basis, reduced our same-store retail and distribution inventories by $15 million, and been very disciplined in our capital investments, reducing them to less than the corporation's depreciation expense. These measures will definitely have a positive impact on results in coming quarters."
First True Value dealers make switch to "TRU" banner 
WINNIPEG — The new banner from TruServ Canada, "TRU," starts going up on storefronts this month. The banner, a replacement for the U.S. brand, True Value, is part of TruServ's efforts, under new owner RONA, to fully "Canadianize" its offering to its dealers. Eight stores are currently in conversion mode, with completion expected by month's end.

A formal launch will take place next month.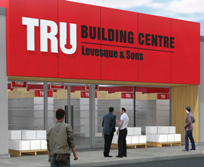 TruServ is doing everything it can to facilitate the switch for its dealers — including picking up conversion costs. But it also includes educating them to the importance of re-branding. TruServ president and CEO Bill Morrison calls this era of "frugality" something that dealers must adjust to quickly. He concedes that TruServ's dealer-members will need to make "a leap of confidence" to make the switch to the buying group's new "TRU" banners. However, he points to other successful banner transfers, including Cashway's and Lansing Buildall's changeover to RONA's name.

TruServ is further helping with programs that include lowering prices on key items and what Morrison describes as a "Costco-like" program that encourages dealers to buy and sell products in bulk, and pass the savings along to their customers.
back to top

UFA supports "Up from the Ashes" benefit concert
CALGARY — UFA Co-operative Limited has signed on as presenting sponsor of a benefit concert in support of the community of Slave Lake, which was devastated by fires back in May. Almost half of the town of 6,800 was destroyed.


The concert, entitled "Up from the Ashes," will feature award-winning country music performer Paul Brandt and special guests, High Valley. Proceeds from the event will be directed towards a specific building initiative in Slave Lake.

"UFA was founded on the principal that we can accomplish more together than we can individually," said Bob Nelson, president and CEO of UFA. "Helping our fellow Albertans re-build their town is simply the right thing to do. This special benefit concert celebrates the deep-rooted spirit of Alberta and pays tribute to those who fought tirelessly to save Slave Lake."

UFA has more than 300 members in the Slave Lake area.

"Roughly 40% of Slave Lake was destroyed by fires, and residents are struggling to re-build their community and their lives. In using my music, I wanted to acknowledge their challenges, celebrate their courage, and raise funds for an important cause," said Brandt.

The concert will take place at the Francis Winspear Centre for Music in Edmonton on Sept. 14. Tickets can be purchased here or by calling 780-428-1414.
Home Hardware exceeds 100 stores in Quebec
ST. JACOBS, ON — Home Hardware Stores Limited was understandably proud to announced the recent signing of its 100th store in Quebec – Tho Val Trem Inc. in Ste-Brigitte-de-Laval. But the co-op was barely able to get the word out on this milestone before that number had grown to 103 stores.

Home signed its first dealer in Quebec — Gabriel Rocheleau of Rocheleau Hardware in Rouyn-Noranda — in 1965. However, further penetration of Canada's second-largest province was deterred for decades by a "gentleman's agreement" with then-ally RONA, which kept its expansion efforts inside Quebec. Both retail groups were members at the time of the hardware buying group, Alliance LLC. With RONA's rapid expansion beyond Quebec's borders since 2000, Home in turn has become more aggressive there, playing "catch up" in the province that represents, according to the Hardlines Market Share Report, almost 25% of retail home improvement sales in this country.

"Quebec is an important market and our continual growth in the province is due to the strength of our program for independent dealers," said Paul Straus, president and CEO, Home Hardware, which now boasts more than 1,080 dealers from coast to coast.

The newest Quebec member, Tho-Val-Trem, has been in business for 25 years under another banner, and was bought by Jean-Marie Bégou who emigrated from France after owning and operating his own building and garden centre there for 15 years.
back to top

Classifieds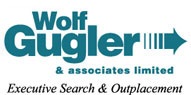 Territory Sales Manager—Calgary, Alberta
Our Client is a well established national firm selling to the home improvement industry. A sales team member is required in Calgary to continue to build the territory at retail locations including Home Depot, Rona, Lowe's, Home Hardware, etc. and drive product sales.
Build and maintain a qualified customer base and open new accounts

Train customers, participate in events and demonstrations

Meet/exceed sales targets
Requirements:
Minimum 1-2 years proven DIY sales and/or home improvement retail experience

Valid drivers licence and reliable vehicle

Computer literate in Microsoft applications

Self-starter, organized and performance driven
In return, you'll be joining a well respected company who values their employees and promotes from within wherever possible. Competitive salary, bonus, car allowance, blackberry, IPAD, excellent benefits offered.
Please submit your resume accomplishments by clicking here. All inquiries treated in strict confidence. You may also contact Wolf Gugler for a confidential information exchange at 888-848-3006. Please visit our web site at www.wolfgugler.com for other new challenging career opportunities.
Western Region Sales Representative
WD-40 Company (Canada) Ltd. is seeking a Western Region Sales Representative ideally based in the Calgary area.   Will be responsible for development, planning and successful implementation of sales & marketing programs for Industrial, Automotive and other Retail direct accounts. Other duties will include servicing branch and satellite offices along with merchandising responsibilities of select box stores. The successful candidate will possess a minimum of 5 years sales experience in the Consumer Packaged Goods or the Hard Goods industries.  Extensive travel in the Western provinces, with a main focus in Alberta and BC, is required. Strong organizational, communication and presentation skills along with the ability to work both independently and as part of a team, be a self-starter. Must be proficient with Microsoft Office applications.

This is a contract position.

Respond by fax or e-mail only by August 12, 2011.

WD-40 Company (Canada) Ltd.
Fax: 416 622-8096
Email: gencan@wd40.com

We thank all applicants, however, only those selected for an interview will be contacted.
Resumés
A conscientious, highly motivated manager with a results-oriented track record in developing new business.

view this

resumé

A goal oriented sales director that has superior management skills, customer oriented, with in depth knowledge of the industry and the ability to achieve results.

view this

resumé

An experienced merchandising executive possessing passion, vision, and a strategic approach to delivering bottom-line.

view this

resumé

Senior sales/marketing leader with experience in all classes of trade wishing new HARDLINES career. view this

resumé

Very Experienced Business Unit Manager, great passion for generating sales and building relastionships.view this

resumé

Worked through my career within the manfucaturer, wholesale and consumer goods industries. view this

resumé

Senior Sales Manager with vast experience in retail and wholesale sales growth in Canada. view this

resumé
Connect with us!