HOLIDAY MESSAGE FROM TEAM HARDLINES: To all our faithful subscribers: We have finished off another year. Another year of living, working, and maintaining our sanity through COVID. So let's celebrate what we have and share it with the ones we love. The Virtual World Headquarters remains open until noon on Dec. 23. We look forward to rejoining you on Jan. 3 with our first eye-popping issue of the New Year. Until then, we wish you all a very safe and happy holiday. See you in 2022! —Geoffrey, Christina, Michelle, David & Michael

IN THIS ISSUE:

FCL makes biggest retail acquisition yet with takeover of Husky gas outlets
Orgill rounds out its online assortments with over one million items
How was your year? Lowe's had another good one, with more to come
Cologne International Hardware Fair postponed again to next fall

PLUS: Home Depot Canada Foundation's holiday fundraiser, Mont-Tremblant dealer newest member to join TIMBER MART, new owner for RONA in Mirabel, Castle's newest member, Costco ramps up battle against Amazon, Dollarama's sales rise, Home Hardware's newest location, West Fraser's latest acquisition, Henkel North America announces expansion, Équipement Boni's new name, existing home sales, and more!

FCL makes biggest retail acquisition yet with takeover of Husky gas outlets

Federated Co-operatives Ltd. is purchasing 181 Husky retail fuel sites from Cenovus Energy Inc. The $264 million deal represents FCL's largest-ever retail acquisition.

The sites include a mix of gas bars, on-site car washes, and convenience stores. Upon closure of the transaction, which is subject to regulatory conditions, FCL will transfer the sites to local Co-ops across Western Canada.

Both FCL and another co-op company, Parkland Corp., entered into separate deals to acquire a total of 337 Husky gas stations and convenience stores. The seller is Cenovus Energy Inc. and the total cost of the stores is close to $420 million. FCL will purchase 181 sites and Parkland has agreed to acquire another 156. The purchase consists of both corporate-owned and dealer-owned locations.

Cenovus is a Calgary-based energy company with oil and natural gas production in Canada and the Asia Pacific region, plus refining and marketing operations in Canada and the U.S.

Some of FCL's sites will be operated by local Co-ops while others will be operated by dealers under its Tempo banner. The company will spend the coming year and a half converting the outlets from Husky to Co-op.

"This historic deal for our organization clearly aligns with our vision of building sustainable communities together and reaffirms our commitment to Western Canada, to our member-owned Co-ops, and to their local members and customers," FCL CEO Scott Banda said in a release.

Orgill rounds out its online assortments with over one million items

Orgill has been growing its range of products available to its dealer customers during the last quarter of 2021. It now boasts access to an online inventory that exceeds one million SKUs. Independent retailers can, in turn, enhance their e-commerce capabilities using the products from Orgill, supported by its shareable product information database.

To make this amount of data easily accessible to retailers who subscribe to the service, Orgill houses the information in a product information management (PIM) system called the Orgill Industry PIM.

"Nearly a decade ago, we realized that independent retailers would need access to all of the product data, images, and information for the products they carry in order to populate their e-commerce engines. And, if they were going to properly represent their store brands, this would also include products that Orgill may not supply," says Boyden Moore, Orgill president and CEO.

The giant wholesaler has developed the platform with its industry partner, Unilog.

At its core, the Orgill Industry PIM is a database that its customers can use to populate their e-commerce websites or POS systems. That includes images, text, specifications, filterable attributes, and links to supporting documents. But the products it contains go far beyond what Orgill stocks in its warehouses, according to Marc Hamer, Orgill's EVP and chief information and technology officer.

Not only does Orgill's product database include enriched items outside of the distributor's stocking inventory of national brands, but it also includes LBM such as commodity wood products and sheet goods.

Orgill's Industry PIM has product data across four different types of items: Orgill warehouse products, Orgill dropship products, products not sold through Orgill, and commodity wood products. In fact, only about 12 percent of the items are stocked in Orgill's warehouse.

Orgill also has supports for retailers who are looking to build a website or e-commerce engine from the ground up.

Access to Orgill's Industry PIM, as well as its e-commerce and website design services, are open to all Orgill customers. (For more information on any of these services, please contact ecomservices@orgill.com.)

How was your year? Lowe's had another good one, with more to come

The retail home improvement industry is coming off the second year of incredible returns, one positive outcome of the otherwise devastating impact of the worldwide pandemic. That reality provided the backdrop for the fiscal outlook provided last week by executives at Lowe's Cos.

In a call to investors, CEO Marvin Ellison commented early on that the results for his company have been strong—and that trend is expected to continue. "We are very fortunate to be operating in a robust sector of the retail industry, which we expect to benefit from secular tailwinds for years to come. The traditional drivers that support home improvement demand are all pointing in the right direction, beginning with home price appreciation."

Housing supply in the U.S. will take several years to catch up to demand, he said, even as existing housing stock continues to age. Both factors, which have their parallels in Canada, bode well for retail home improvement. The numbers at Lowe's bear this out.

Add to that the impacts of people working and schooling from home, which mean "a permanent step-up in repair and maintenance cycles," Ellison said, adding that two-thirds of Lowe's sales come from spending on repairs and maintenance.

The company expects growth to come from both the DIY and pro markets.

When it comes to actual fiscal performance in 2021 and beyond, Ellison turned the presentation over to David Denton, EVP and CFO at Lowe's. "We are expecting total sales of approximately $95 billion in 2021 and comparable sales of approximately 33 percent on a two-year basis," he noted. Comp sales in 2020 came in at 26.1 percent.

Denton expected things to slow in 2022, but not by much, even though this year will be a tough act to follow. Total sales for Lowe's are forecast to range from $94 billion to $97 billion, compared with the $95 billion expected this year. Despite a 53rd week in the fiscal year 2022, which is expected to increase total sales by about $1 billion to $1.5 billion, comp sales next year are expected to range from a decline of three percent to flat.

"Looking ahead to 2022, the home improvement sector is likely to contract modestly, given that the industry benefited from both higher inflation and government stimulus this year. While it still remains difficult to predict the market performance precisely, we are expecting a demand decline of mid-single digits on a mix-adjusted basis."

Cologne International Hardware Fair postponed again to next fall

The organizers of Eisenwarenmesse, the International Hardware Fair in Cologne, Germany, have rescheduled the event for Sept. 25 to 28, 2022. It was previously slated for March 6 to 9.

The show is the largest of its kind in the world and typically hosts close to 3,000 exhibitors from 60 countries. The 2018 event drew 47,000 attendees from 143 countries. It is spread through a network of buildings that comprise the Koelnmesse fairgrounds along the Rhine River.

The event, which is usually held every two years, was last held in 2018. It was next scheduled for March 2020. But the pandemic's outbreak necessitated a last-minute postponement. Travel restrictions in place in several Asian countries threatened the viability of the fair, which counted on exhibitors from the affected regions. An attempt to hold the show the following year was likewise cancelled.

Koelnmesse CEO Oliver Frese made the announcement, saying the potential for bringing together a global audience "will be significantly greater in September thanks to the participation of the Asian market." The event has historically served as a major showcase for Asian suppliers, along with European and North American vendors.

Hardlines has a long history with Eisenwarenmesse. Our Canada Night receptions, hosted for Canadian and international visitors on the opening night of the show, bring together vendors and buyers. Past guests include buyers from Canadian Tire, Home Hardware, Orgill, Acklands-Grainger, Home Depot, True Value, Ace Hardware, OBI, and Princess Auto.

A Koelnmesse release noted that the "pandemic situation continues to develop dynamically worldwide and strict travel restrictions are expected in March," affecting key markets. The organization presented the new date as "a win-win for everyone."

Given the current rise of the Omicron variant, which has spread around the world in a matter of weeks, the organizers expect that the new timeline will enable exhibitors to have more lead time to plan while also giving them a wider international exposure.

TORBSA has appointed John Longo as business development manager, Eastern Canada. He will report to the buying group's president and board of directors. With more than 20 years of experience, Longo has held business development roles at BMR, Lowe's Canada, and RONA. He will be based in Montreal's west end.

Weyerhaeuser Co. has named David Graham as president of its Canadian subsidiary, effective Jan. 1. Graham will report to Travis Keatley, senior VP of Timberlands. His appointment follows the planned retirement of Fred Dzida, who has served as president since 2014. Dzida will stay on through March 2022 to aid in the transition.

... that now's the time to get hold of our amazing industry analysis? The Hardlines Retail Report and the Hardlines Market Share Report provide the one-two punch of industry research you need to plan for 2022. This exclusive info is not available anywhere but at Hardlines, and it won't be updated until July 2022. Take advantage of special pricing if you buy both reports together. Click here to order now!

RETAILER NEWS

The Home Depot Canada Foundation rolled out its Orange Door Project holiday fundraising campaign again this year to combat youth homelessness. The company's 182 stores partnered with local youth-serving charities who will receive all donations made in-store and online. The foundation has also made a donation of $2,000 to the Red Cross on behalf of each store in British Columbia to support communities affected by the recent floods and mudslides.

Aluminium J. Clément Inc. in Mont-Tremblant, Que., is the newest member to join TIMBER MART. Alain Journet is co-owner with Patrick-Guy Meury. The business opened in 1974 and has been serving DIYers, architects, and contractors in the Laurentians since 1980. Today, it employs 65 staff and occupies multiple buildings that house showroom space, product storage, and a carpentry shop for custom-built projects.

Lowe's Canada has welcomed Mikael Lanthier as the new owner of RONA Ferronnerie St-Janvier in Mirabel, Que. The store was acquired by the Charbonneau family in 1969 and joined the RONA banner in 1972. Over the next few months, customers will see it modernized to allow for stock renewal and online shopping.

Matériaux H. Bondu Inc. in Notre-Dame-de-Pontmain, Que., is Castle Building Centres' newest member-dealer. Founded in the late 1930s, owner Louis Bondu took over the business in 2014, the third-generation owner in his family. The full-service LBM and general store, under general manager Julie Cloutier, serves the Laurentides region.

Costco Wholesale Corp. will expand its Costco Next program in a bid to hold its own against Amazon. The program allows Costco members to save 20 percent or more on online purchases from participating brands. It was initially launched in 2017 with just a handful of brands, but Costco has expanded their ranks and has plans to add more over the coming year.

Dollarama reported that sales rose by 5.5 percent in Q3 of fiscal 2022 to $1.12 billion, from $1.06 billion a year prior. Comp sales were up 0.8 percent, over and above 7.1 percent growth in the prior year. Net earnings were $183.4 million, or $0.61 per diluted common share, compared to $161.9 million ($0.52) in Q3 of 2021.

Home Hardware's newest location is in Sherrington, Que. Quincaillerie Sherrington will operate under the Home Hardware banner when it opens in March 2022. "It has been our long-time dream to own a Home Hardware store in Québec," said Jean Fredette, who is dealer-owner of the 9,000-square-foot store along with partners Martine Boyer, Pier Alexandre Boyer-Couture, and Ève Desbiens.

West Fraser Timber Co. says regulatory reviews and other closing conditions of its latest acquisition have been completed, allowing the company to close the purchase of the Angelina Forest Products lumber mill in Lufkin, Tex.

Henkel North America has announced an expansion of its scholarship and internship program for Black, Hispanic, and Indigenous students. An investment of more than $1 million will support dozens of students with financial aid and internship opportunities. The initiative is in partnership with UNCF (United Negro College Fund), the Hispanic Scholarship Fund, Pathways to Education Canada, and the American Indian Science and Engineering Society.

Équipement Boni, Forma Fil, and Etalex, the three companies operating under the umbrella of SJM Group, have rebranded under the Etalex name. Etalex was founded in 1966 as L. D'Amour Inc. In 1982, then-owner Jacques Majeau purchased competitor Boni, adding Forma Fil in 1989. SJM Group was established as the parent of the three firms in 1995. Groupe Desjardins became its majority shareholder in late 2019.

Sales of existing homes in Canada increased by 0.6 percent in November. This small increase followed on the heels of a nine percent jump in October. Across the country, sales gains in Calgary, Edmonton, the B.C. interior, Regina, and Saskatoon offset declines in activity in the Greater Toronto Area and Montreal. (Canadian Real Estate Association)

The seasonally adjusted annual rate of housing starts was 301,279 units in November, an increase of 26 percent from 238,366 units in October. The SAAR of urban starts increased by 29 percent to 279,396 units, with single-detached urban starts down one percent to 58,243 units. (CMHC)

Canadians plan to shop overwhelmingly online this holiday season. Zip Co.; which specializes in digital buy now, pay later programs; has released Holidays Unzipped: Zip Canada's 2021 Holiday Spending Report. The survey found that Canadians in general, and younger generations in particular, are likely to spend more this holiday season. Household items such as furniture and décor continue to figure prominently on Canadians' wish lists, with 70 percent of respondents citing those categories. Almost three-quarters of those surveyed are doing their holiday shopping online this year.

The North American Hardware and Paint Association has opened registration for its latest class on financial management. The offering is part of the NHPA's Foundations of Leadership series. Applicants can enroll until Jan. 6 or get started now with a self-paced option.
Classified Ads

National Sales Manager – Retail

BLANCO is an International market leader and the maker of the BLANCO UNIT – a seamless, fully integrated, kitchen water hub solution designed to make everyday life in the kitchen easier. We are currently seeking an experienced National Sales Manager to join our expanding Canadian team and manage our retail sales division. This position reports to the Director, National Sales and works out of Canadian Corporate office in Brampton, ON.

If you have previous sales management experience in retail channels with THD, Lowe's and Rona and are looking to join a dynamic Sales Management Team, then we want to hear from you! Referrals are welcome! Resumes and questions can be sent directly to hrinfo@blancocanada.com.  We thank all those who apply, however, only applicants selected for an interview will be contacted.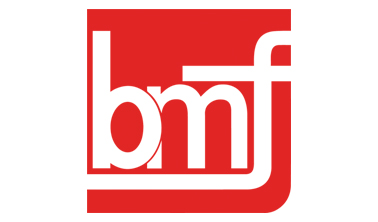 Store Planner                                              
The Store Planner works closely with Independent Home Improvement Dealers to design the layout and merchandising of their stores. As part of the design team, you will participate in developing new innovations to meet the needs of our expanding client base.
RESPONSIBILITIES
Host discovery meetings with new clients to determine their goals and objectives
Gather information needed to develop store layouts and conceptual plans
Present the Layout presentation with the dealer
Determine linear footage allocation and create merchandise plan
Build a signage plan
Review suggested merchandising elevations for dealer approval
Present suggested elevations for each category for dealer approval
Build and quote detailed fixture take offs for Sales
Providing project handoff details to Operations for production
Constant communication with the dealers throughout the lifecycle of the project
Hand Off Meetings with Install teams
Build improved Standard Merchandising elevations
Work cross-functionally with Sales, Project Managers, and Installation teams

QUALIFICATIONS:

Min 5 years of Home Improvement Retail Experience
Min 5 years of Store Planning Experience
Proficiency with MS Office and design software including AutoCad
Excellent communication and customer service skills
Organized, analytical, detail-oriented
Able to prioritize multiple responsibilities

To apply, please send resume to: Kate Woods - katewoodsconsulting@gmail.com  

Moffatt & Powell RONA has experienced exciting, rapid growth over the past two years in the Home improvement and building material segment. With 9 locations in Southwestern, Ontario we are well-positioned to continue our aggressive growth and to build and shape the next chapter of our already 65 year history! We are excited to announce that we are hiring for the following two leadership positions!

Vice President of Sales will be a "black belt" sales driver, relationship builder, coach to our sales teams & expert in the Pro and builder business. They will be laser focussed on growing new market penetration, identify untapped territories, develop existing business & significantly grow overall revenue.  They will also help to attract, develop, grow, and retain a highly driven, competent, relational, and tenacious group of sales professionals.  They will work in close collaboration with the Operations Team and Supply chain Team with the goal of providing a frictionless, tailored experience for all our customers.

Vice President of Sales - Job Ad LinkedIn

Director of Supply Chain will be responsible to help build efficiencies, improve our customers experience with in time and in full deliveries and to help align our network of stores in the various aspects of our supply chain management. This person will provide leadership & support to our Procurement and purchasing teams, logistics, equipment fleet management and will work closely with our Sales division, Operations team and the other various support teams.

Director of Supply Chain - Job Ad LinkedIn

Apply today and learn more about these incredible opportunities!

EXCITING CAREER OPPORTUNTIES AVAILABLE: DETAILS AT WWW.WOLFGUGLER.COM

Sales Representative, Hardware – Ontario 

Manager, Product Installation (Florida) 

Product Manager, Outdoor Living Products (Ontario or Chicagoland) 

Global Sourcing Manager – US 

Retail General Manager - Toronto 

Referral reward! Refer someone who is hired by our Client, and we'll donate $500 on your behalf to your charity of choice! 

Looking to make a career move? Send your resume to Wolf Gugler in complete confidence.

Video cover letters are welcomed. 

Wolf Gugler Executive Search, offices in Canada and the US. 

 
Looking to post a classified ad? Email Michelle for a free quote.
Privacy Policy | HARDLINES.ca   HARDLINES is published weekly (except monthly in December and August) by HARDLINES Inc. © 2020 by HARDLINES Inc. HARDLINES™ the electronic newsletter www.HARDLINES.ca Phone: 416.489.3396; Fax: 647.259.8764 Michael McLarney — President— mike@hardlines.ca Christina Manocchio — Editor— christina@hardlines.ca

Geoff McLarney — Assistant Editor— geoff@hardlines.ca David Chestnut — VP & Publisher— david@hardlines.ca

Michelle Porter— Marketing

& Events Manager— michelle@hardlines.ca Accounting — accounting@hardlines.ca

The HARDLINES "Fair Play" Policy: Reproduction in whole or in part is very uncool and strictly forbidden and really and truly against the law. So please, play fair! Call for information on multiple subscriptions or a site license for your company. We do want as many people as possible to read HARDLINES each week — but let us handle your internal routing from this end!

1-3 Subscribers: $495 4

-6 Subscribers: $660

7 -10 Subscribers: $795 11-20 Subscribers $1,110 21-30 Subscribers $1,425 We have packages for up to 100 subscribers! For more information call 416-489-3396 or click here You can pay online by VISA/MC/AMEX at our secure website, by EFT, or send us money. Please make cheque payable to HARDLINES.