IN THIS ISSUE:

Canadian Tire celebrates its 100th anniversary with a nod to the past
Regional tool distributor sticks to his niche—and it pays off
Lowe's Canada joins movement to eliminate plastic bags in stores
Housing sales remain historically high in January despite low inventory

PLUS: Home Hardware will hold Spring Market virtually, TORBSA adds Lethbridge dealer, Lowe's Canada named one of Montreal's Top Employers, Ace Hardware reports record fourth quarter, Orgill set for its first in-person Dealer Market, three U.S. trade shows to co-locate in 2023, West Fraser reports Q4 sales, and more!

Canadian Tire celebrates its 100th anniversary with a nod to the past 

With a history of a century in the business behind it, iconic retailer Canadian Tire is going to market this year with messaging that draws from that history.

A TV advertisement was recently rolled out for the centennial that features segments from ads over the years. The ad ran throughout January and was sent out over social media. In addition, the company has recruited a number of Canadian celebrities to share their memories of their experiences at Canadian Tire—including a funny bit by Ryan Reynolds on Instagram.

The company has even added a scented candle to its line. Called Canada's Scent, it smells just like a Canadian Tire store.

Canadian Tire got its start in 1922, when two brothers, John William Billes and Alfred Jackson Billes, bought a tire reseller in Toronto called Hamilton Tire and Garage Ltd. The company's first Canadian Tire store was on Yonge Street in mid-town Toronto (where it stands to this day). With more than $18 billion in consolidated retail sales, it is one of Canada's largest retailers, with 500-plus Canadian Tire stores located in every province and territory except Nunavut. These stores are independently operated and co-owned by Canadian Tire's franchise, or associate, dealers. The dealers own the fixtures, equipment and inventory, while the head office owns the real estate.

Based on its sales of hardware and home improvement products alone, it is one of Canada's top four home improvement retailers by sales volume (source: 2021 Hardlines Retail Report).

Watch for a series of anniversary-related sales throughout the year, which will be featured in Canadian Tire's weekly flyers. The flyers also showcase nostalgic images aimed at reflecting 100 Years of Life in Canada.

Regional tool distributor sticks to his niche—and it pays off

"It's been a very challenging, but successful, couple of years."

When Todd Schoular reflects on recent events in his business, he could easily be echoing most people in the retail home improvement industry during COVID. Yet, as a specialty tool distributor whose focus is on the Ontario market, Square Deal has had its challenges, some of which predated the pandemic. The company is co-owned by Schoular, who is president, and his brother Matt, who is vice president.

"We rationalized about five years ago, shrinking our lines and cutting out vendors we were doing less than about $25,000 or $30,000 with," he says. The move was a response to the impact of full-line wholesalers getting more competitive in Canada. That meant focusing on hand tools, power tools, and power tool accessories. That specialization relies on national brands, even as many groups are relying more and more on private-label or in-house brands.

One of the big names Square Deal did stick with was Stanley Black & Decker. Along the way, the company has been adding other tool brands, including Johnson, over the past three years. During that time, it also overhauled its website to enable dealers to more easily find—and order—products.

"We specialize in the tool department," Schoular says. "Our goal is to provide a turnkey for dealers who want to change out their tool departments." He cites, as a recent example, a Home Hardware dealer in central Ontario who took on a 72-foot section of power tools and accessories.

The company's success has required growing the team. A new territory rep for northern Ontario, Heather Rodman, was hired last month. "With the increase in our product lines, we expect to hire another Ontario rep in the fall."

Lowe's Canada joins movement to eliminate plastic bags in stores

 

Lowe's Canada is the latest retailer to ramp up efforts to eliminate plastic bags in its stores. It will gradually stop offering single-use plastic shopping bags in corporate stores and participating RONA affiliate stores by June.

The company, which started charging for these bags in the summer of 2018 to incentivize customers to adopt more sustainable shopping habits, is continuing its efforts to minimize the environmental impact of its operations. So far, the initiative has resulted in 24 million bags being eliminated at the store level.

"Over the last three years, charging for plastic bags has reduced the number of bags given out in our stores by 60 percent," said Mélanie Lussier, director of external communications and sustainable development.

It's part of an ongoing effort by retailers, big and small, to confront the ecological impacts of their businesses. Following a pilot program in some stores last summer, Walmart Canada has rolled out an initiative of its own to eliminate single-use plastic bags in all of its locations by this spring. The company says this will prevent almost 750 million plastic bags from entering circulation each year.

Similarly, Ikea continues to focus on its environmental action plan in an effort to reduce waste both in its store operations and with its products and services to customers.

But these shifts by the retailers require educating customers—and keeping them on board. In advance of the change, Walmart is launching a comprehensive customer awareness and education campaign to assist in the transition to a plastic bag-free experience. Shoppers are encouraged to bring reusable bags from home to carry their purchases. Reusable bags will also be available for purchase in stores if needed.

Awareness is something Lowe's Canada has also focused on. "Our customers have had the time to adapt and progressively change their shopping habits, and we want to close the loop this spring by completely removing this type of product from our stores," Lussier added.

Housing sales remain historically high in January despite low inventory 

While inflation takes hold and interest rates rise, the housing market remains a juggernaut.

According to the most recent statistics from the Canadian Real Estate Association (CREA), national home sales remained historically high in January, and that's despite historically low levels of properties for sale.

Home sales edged up one percent between December and January, with the divide between local markets where sales were up and those where sales were down evenly split. Gains occurred in Calgary, Greater Vancouver, and Ottawa, with declines in Winnipeg, Montreal, the Fraser Valley, and Hamilton-Burlington.

"As expected, January was pretty quiet on the new listings side of things, with this year's first big new supply numbers unlikely to emerge until the weather starts to warm up a bit," Cliff Stevenson, chair of CREA, said in a statement. "The question is: will that supply be overwhelmed by demand as it was last spring, or will we start to see the re-emergence of some of the many would-be sellers who have been hunkered down for the last two years?"

Shaun Cathcart, CREA's senior economist, would also like to see that happen. "The ideal situation between now and the summer would be that a huge surge of sellers comes forward looking to sell in the spring 2022 market," he said. That would help increase sales, help frustrated buyers become homeowners, and perhaps result in some cooling off of house prices. "Those are all things this market needs. It really comes down to how many properties come up for sale in the months ahead."

The number of newly listed homes dropped by 11 percent month-over-month in January, with a pullback in the GTA accounting for more than half of the national decline. There were just 1.6 months of inventory on a national basis at the end of January, tied with December for the lowest level ever recorded. The long-term average for this measure is a little over five months.

"Either way, it's shaping up to be another interesting year for the housing market," said Cathcart.

... now is a great time to update your subscription to Hardlines? You can manage your team's subscriptions easily, adding new personnel and removing names as needed. Click here now for instructions on how to update your billing information, upgrade your subscription, and change your subscription users. If you require assistance, email michelle@hardlines.ca.

RETAILER NEWS

Home Hardware will hold its 2022 Virtual Spring Market from March 7 to 14 under the theme "Elevate". Dealers will get to learn about new buying opportunities, products, and category trends. "Home Hardware is focused on growth and investment to drive profitability for our close to 1,100 dealer-owned stores," CEO and president Kevin Macnab said in a release.

TORBSA has added L.A. Building Supplies in Lethbridge, Alta., as its newest shareholder member. The company was founded last year after a longstanding distribution business was sold and rebranded. Under manager Barry Jordan, it supplies gypsum, lumber, steel framing, and insulation products for the commercial and residential markets.

Canadian Tire posted Q4 revenues of $5.1 billion, up 5.4 percent from $4.9 billion a year earlier. Net income rose to $535.7 million, or $8.40 per share, from $521.8 million ($8.04) in the comparable period of 2020. Comp sales at flagship Canadian Tire stores rose by 9.8 percent. For the full year, sales rose 9.6 percent to $16.3 billion. Earnings rose to $1.3 billion ($18.56 per share) from $862.6 million ($12.35) the previous year.

Lowe's Canada has been named one of Montreal's Top Employers by Mediacorp for the second year in a row. The annual competition celebrates employers in the Greater Montreal Area that stand out in their industry due to their exceptional work environments. Winning companies are evaluated based on a range of criteria including workplace and work atmosphere, health, financial and family benefits, vacation, training and skills development, and community involvement.

Ace Hardware Corp. in the U.S. reported record fourth-quarter revenues of $2.1 billion, up by $14.2 million or 0.7 percent from the comparable period of 2020. Earnings fell by $33.8 million to $9.3 million. For the full fiscal year, earnings rose by $13.1 million to $330 million, while sales of $8.6 billion represented a 10.7 percent increase from the previous year.

Orgill is set for its first in-person Dealer Market since the outbreak of the COVID-19 pandemic. The live Spring Dealer Market in Orlando will take place from Feb. 24 to 26, alongside a Spring Online Buying Event.

Three major U.S. trade shows will take place together in 2023. The National Hardware Show (NHS), NAHB International Builders' Show, and NKBA's Kitchen & Bath Industry Show will be held in Las Vegas, from Jan. 31 to Feb. 2.

West Fraser Timber Co. reported Q4 sales of $2.04 billion, down from $2.36 billion in Q3. Revenues rose 57 percent to $2.04 billion, from $1.3 billion in the comparable period of 2020. For the full year, the company reported earnings of $2.95 billion ($27.03 per share) on sales of $2.08 billion.

The actual (not seasonally adjusted) national average home price was a record $748,450 in January 2022, up 21 percent from the same month last year. The national average price is heavily influenced by sales in Greater Vancouver and the GTA, two of Canada's most active and expensive housing markets. Not counting these two markets cuts almost $160,000 from the national average price. (Canadian Real Estate Assoc.)

Orgill recently celebrated its 175th anniversary in Memphis with a tasting of two new house beers. Joe, a smooth lager, and Mike, a strong ale,  bore the names of Joe Orgill and Mike McDonnell. The two members of the company's founding family presided over a boom in its growth beginning in the 1980s. The beers will be available during events at the upcoming Orgill Spring Dealer Market in Orlando, as part of the company's 175th-anniversary celebrations.

"Our sustainability efforts are integral to our business strategy and are part of a continuous improvement journey to protect the natural heritage of future generations." —Jean-Sébastien Lamoureux, senior vice-president, RONA affiliates, wholesale, and public affairs for Lowe's Canada, on the company's initiative to eliminate plastic bags at its stores by June.
Classified Ads

The mission of Plafonds Embassy is to manufacture and sell added-value suspended ceilings in the construction and renovation market. Our innovative products have a strong growth potential across North America. We are currently seeking a dedicated individual to fill the position of Business Development Manager
Do you want to work in an SME where you will have the opportunity to influence decision-making, while taking part in development projects?
Email us your application and a cover letter by February 20, 2022, at info@altituderh.ca.
More details on this job offer on the links below
https://www.linkedin.com/company/plafonds-embassy
https://www.facebook.com/EmbassyCeilings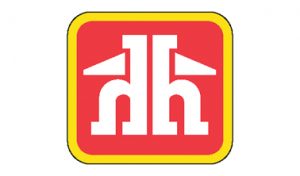 BILINGUAL STORE PLANNER
Home Hardware has an exciting opportunity available for an innovative and adaptable self-starter with strong experience in project management, retail operations, store planning and design.
We are looking for someone to assist our Store Owners with the efficient design and management of their retail environments, as it relates to Store Design Projects for remerchandising existing locations, expansions, new stores and prospects.
JOB DESCRIPTION:
Develop the store layout to achieve the most efficient customer traffic flow, taking into account multiple factors such as the unique nature of each store environment and store business operations for all store banners and types.
Promote and coordinate the implementation of store program components to Home Hardware guidelines.
Create estimates and budgets for stakeholders regarding the store fixtures and services costs for a store project.
Ongoing review of store project tasks to ensure efficient use of resources and to support the successful completion of the store project.
Travel to various store locations throughout the country at various times of the year to meet with Store Owners to assess project status and provide direction.
QUALIFICATIONS:
Diploma in Architectural Studies, Construction, Project Management, or similar.
Three to five years experience in project management, store planning or design.
Strong experience within the Hardware and Home Improvement Industry is essential.
Advanced Project Management experience, with the ability to coordinate multiple projects.
Creative approach to the development of store layouts, with the ability to adapt to unique store environments in order to deploy Home's national store branding and merchandising program.
Ability to read and understand Architectural and Engineering drawings.
Ability to follow SOP's and understand process flow and activities.
High level of accuracy and attention to detail with the creation of store layouts using AutoCAD.
Bilingual in English and French (essential).
 For the full job posting, please visit our Careers page at www.homehardware.ca/en/careers

EXCITING CAREER OPPORTUNITIES AVAILABLE:

DETAILS AT WWW.WOLFGUGLER.COM

Product Marketing Manager – Ontario Sales Development Associate, Building Materials – Ontario Assistant Controller – Ontario Product Manager, Outdoor Living Products (Ontario or Chicagoland) Global Sourcing Manager – US Retail General Manager – Toronto flagship (independent retailer) Referral reward! Refer someone who is hired by our Client, and we'll donate $500 on your behalf to your charity of choice! Looking to make a career move? Send your resume to Wolf Gugler in complete confidence. Video cover letters are welcomed. Wolf Gugler Executive Search, offices in Canada and the US. (888) 848-3006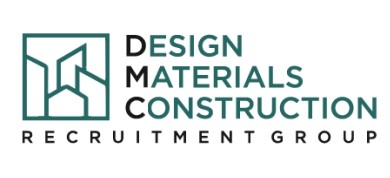 DMC Recruitment Group offers Recruitment Solutions for Building Materials Manufacturers, Distributors, Retailers and Buying Groups.
By specializing in the Building Materials Industry, DMC Recruitment provides a knowledgeable, service-oriented approach that sets us apart from the generalist recruitment agency model. If you are an organization looking to add high quality talent to your team, or a candidate who is looking to make a career change, contact us at accounts@dmcrecruitment.com or check out our jobs at www.dmcrecruitment.com/jobs
Looking to post a classified ad? Email Michelle for a free quote.
Privacy Policy | HARDLINES.ca HARDLINES is published weekly (except monthly in December and August) by HARDLINES Inc. © 2022 by HARDLINES Inc. HARDLINES™ the electronic newsletter www.HARDLINES.ca Phone: 416.489.3396; Fax: 647.259.8764 Michael McLarney — President— mike@hardlines.ca Christina Manocchio — Editor— christina@hardlines.ca

Geoff McLarney — Assistant Editor— geoff@hardlines.ca David Chestnut — VP & Publisher— david@hardlines.ca

Michelle Porter— Marketing

& Events Manager— michelle@hardlines.ca Accounting — accounting@hardlines.ca

The HARDLINES "Fair Play" Policy: Reproduction in whole or in part is very uncool and strictly forbidden and really and truly against the law. So please, play fair! Call for information on multiple subscriptions or a site license for your company. We do want as many people as possible to read HARDLINES each week — but let us handle your internal routing from this end!

1-3 Subscribers: $495 4

-6 Subscribers: $660 7 -10 Subscribers: $795 11-20 Subscribers $1,110 21-30 Subscribers $1,425

We have packages for up to 100 subscribers! For more information call 416-489-3396 or click here You can pay online by VISA/MC/AMEX at our secure website, by EFT, or send us money. Please make cheque payable to HARDLINES.