February 28, 2011, Volume xvii, #9
"There are no limits. There are plateaus, and you must
not stay there; you must go beyond them."
—Bruce Lee (Chinese-American actor and martial arts expert, 1940-1973)
Home Depot sees lift in year-end results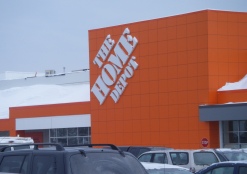 ATLANTA — The world's largest home improvement retailer is seeing some light at the end of the tunnel at last. It managed to squeeze a 2.8% sales increase out of its 2010 results, its first positive sales since 2006. Sales for fiscal 2010 were $68.0 billion, while same-store sales for the year increased 2.9%. (Same-store sales in its domestic U.S. market were up a healthy 2.5% for the year.)

On an adjusted basis, Home Depot reported fiscal 2010 net earnings from continuing operations of $3.4 billion, up from $2.8 billion in 2009. Earnings for the year felt the impact of $33 million related to the extension of the Home Depot's guarantee of an HD Supply senior secured loan.

In fiscal 2009, results include strategic charges recorded earlier in the year and the write-down of the company's investment in HD Supply.

For fiscal 2010, consolidated net earnings per diluted share were $2.01 on consolidated net earnings of $3.3 billion, compared with $1.57 on net earnings of $2.7 billion in fiscal 2009.
 RONA evp identifies growth categories for year ahead
BOUCHERVILLE, Que. — While increased ranges of private-label products and enhanced adherence to policies of sustainability are guiding principles within the buying offices of RONA inc., a number of categories have been fingered growth opportunities where it counts most – on the store shelves.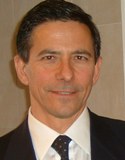 "Storage is certainly an area where we want to focus more on in the future," says Normand Dumont, executive vice-president of merchandising for RONA. In an exclusive interview with HARDLINES, he outlines how the category has evolved and how RONA is evolving with it. For one thing, commodity items such as totes and storage bins are too price-sensitive. He'd rather leave that to retailers such as Walmart.

Storage for Dumont includes organization, and the planning and installation of custom products. For example, RONA offers an online closet organization software that lets a consumer design a shelving and storage system. The online shopper can then print out a detailed product list that can then be taken into the store, or turned over to RONA for an installation quote.

Another area that's getting a lot of focus, says Dumont, is RONA's range of live plants, branded under the Vitalia name. This program, which is mainly for RONA's big boxes, is being supported by an enhanced flyer program that includes a custom garden insert tailored for different regions of the country.

RONA's fastest growing category last year was light fixtures. "And it's still a strong category this year," he adds, one that's being driven by advances in LED technology.

On the other hand, big project sales are returning slowly following the recession. "It's very tough," Dumont admits, as Canadians take their time resuming major renovations.
back to top

Conference report: repeat home buyers will drive renos
TORONTO — "What are the key stories for 2011?" That question was posed rhetorically by Ted Tsiakopoulos, Ontario regional economist with Canada Mortgage and Housing Corporation, to a room full of dealers and vendors at the recent Johns Manville HARDLINES Conference.

The event was held in tandem with the Canadian Home Improvement Show, hosted by the Lumber and Building Materials Association of Ontario.



Tsiakopoulos looked at the trends affecting housing and renovation markets in Ontario and throughout the country. "We do know that higher end renovation spending has been driving renovation spending in general in the last three years. But we can't count on that moving forward," he noted.

With the loss of the Home Renovation Tax Credit, and the anticipation of tougher mortgage rules from the Feds starting next month, Tsiakopoulos advised his audience to anticipate a drop in renovation spending as housing sales are slowing.

The crunch will be felt most by first-time home buyers; the 25-35 year-old demographic is already feeling the brunt of the jobless rate in Canada. "First-time home buyers won't be driving the housing market anymore. It will be repeat buyers."

That market, he said, will focus more on upgrading properties as they buy and sell them. "We likely saw an 8% real rate of growth in renovation spending in 2010."
back to top

 Superior's construction division pulled down by U.S.
CALGARY — Superior Plus, the energy products holding company that owns Allroc and Winroc, reported EBITDA from operations for the fourth quarter in its Construction Products Distribution business of $7.4 million, down from $10.9 million in the prior-year quarter. According to the company, the division's results felt the continued impact of weak residential and commercial construction markets in the U.S., where it has grown its presence significantly through acquisition. That weakness also resulted in lower sales volumes of both gypsum and commercial and industrial insulation.

Gross profit for the division for 2010 was $172.3 million, vs. 122.3 million in 2009.

Superior continues to focus on integrating the operations of Winroc, SPI (its U.S. acquisition) and Burnaby Insulation Supplies, an industrial insulation business purchased in June 2010, to generate operational efficiencies. That rationalization cost Superior Plus $4.2 million in one-time costs for the year ended Dec. 31.

Superior Plus's outlook for Canadian residential and commercial markets is for stable to modestly lower activity. However, in the U.S., the recovery "is much more uncertain and appears to have stalled; it is currently unclear when a sustained recovery will begin. U.S. commercial activity remains weak while the insulation markets are stable to modestly improving," according to a company release.
  Used machinery fair to run with Cologne Hardware Fair
COLOGNE, Germany — In 2012, the World Trade Fair for Used Technology (USETEC), will be held in tandem with the International Hardware Fair, which runs March 4-7, 2012. USETEC is an industrial fair covering used machinery and equipment. USETEC also covers services and machine accessories, such as control systems and tools.

"Due to the high overlapping among the visitor target groups, both the trade as well as the industrial buyers will benefit from the range presented by both fairs," says Oliver P. Kuhrt, executive vice-president Koelnmesse GmbH.

The events run every two years. Last year's International Hardware Fair attracted 2,686 exhibitors and 56,500 trade visitors from 124 countries. Both events will be held at Koelnmesse, the trade show facility here on the banks of the Rhine, March 4-7, 2012. For more information about USETEC and the International Hardware Fair, contact: Chris Beavers, c.beavers@koelnmessenafta.com or 773-326-9928.
Classifieds
Responsibilities
Develop relationships with current and prospective customers to expand the business

Promote products through telephone contact and occasional customer visits and presentations
Qualifications
College or University degree

3-5 years inside sales or similar experience is required

Self-motivated, assertive, driven, and reliable

Ability to work independently and in a team environment

Excellent verbal and written English communication skills (bilingualism considered a valuable quality)

Prior experience in the wholesale lumber industry considered a great asset. In addition, any education and/or experience in additional areas considered an asset (such as managerial, accounting, or human resources)
This is a great opportunity for an eager, reliable, and customer service oriented candidate!

Full-training will be provided to a dynamic person looking to develop and expand their sales career.

Please forward your resume to info@pastwayplaning.com

We thank all candidates for their interest however only those selected for an interview will be contacted.





A new magazine for home improvement retailers

Hardlines has built its 16 years of success on effective partnerships.



I am pleased to offer a new, innovative – and direct – way for industry suppliers to partner with us to communicate your message to the home improvement decision makers. At the local hardware store or building centre as well as in corporate buying offices, this is the print magazine that will be consulted today and in the coming months.

With circulation that includes Canada's most progressive and innovative retail leaders, Hardlines Home Improvement Quarterly offers you a sophisticated, intelligent vehicle for delivering your message.

Hardlines has demonstrated its commitment to this industry for 16 years with a weekly news service, ground-breaking research, industry leading reports, important awards programs, networking events and the Hardlines Executive Conference. Now we have the leading publication for industry knowledge.

I invite you to partner with us in this exciting new venture to deliver your message in the most credible and affordable manner possible.

Beverly Allen
Publisher, Hardlines Home Improvement Quarterly
Resumés
A conscientious, highly motivated manager with a results-oriented track record in developing new business.

view this

resumé

A goal oriented sales director that has superior management skills, customer oriented, with in depth knowledge of the industry and the ability to achieve results.

view this

resumé

National Field Sales Manager with twelve plus years in power tools and hardware sales/merchandising.

view this

resumé

Business Manager with U.S. & Canadian experience with retail & industrial customers seeks a new opportunity.

view this

resumé

An experienced merchandising executive possessing passion, vision, and a strategic approach to delivering bottom-line.

view this

resumé

Senior sales/marketing leader with experience in all classes of trade wishing new HARDLINES career. view this

resumé

Very Experienced Business Unit Manager, great passion for generating sales and building relastionships.view this

resumé

Worked through my career within the manfucaturer, wholesale and consumer goods industries. view this

resumé

Senior Sales Manager with vast experience in retail and wholesale sales growth in Canada. view this

resumé
Connect with us!