July 11 , 2011, Volume xvii, #27
"Reading maketh a full man."
—Sir Francis Bacon (English philosopher,
statesman, lawyer, and author, 1561 - 1626)
Canadian Tire re-merchandises to emphasize project sales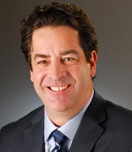 TORONTO — Canadian Tire is trying to reinvent the project approach to hardware sales, with a focus on smaller projects. This strategy, tried by other retailers and to varying degrees, is an attempt to simplify shopping for the accessories and extra bits that are so important to a project sale.

"We're changing the way the store is laid out," says Rob Shields, vp marketing for Canadian Tire Corp. "It's being laid out according to the project. For example, if you want to change a faucet, you'll find everything to do that with in one spot." Whereas décor items such as faucets would traditionally have been located in another department than the stuff needed to install them with, CTR's new strategy rethinks that approach. "Instead of putting the flux solder and pipe in another location, now everything is in one spot."

It's all part of an effort by the giant retailer to get more customer-centric. "That's what we mean by innovation," Shields adds.

The program is being tested at 20 stores across the country in three categories: auto performance chemicals, including fuel additives; household cleaning; and plumbing. The pilot program is already turning in positive results, so it's going to be rolled out at some point in the future.

Shields says the program won't result in the relocation of any of these departments within the store, but linear shelf space may be adjusted up or down as needed.
Bosch CEO talks about growing the Canadian market 
TORONTO — While Bosch is a leading brand in Europe and around the world, its presence here, especially on the power tool side, has a more specialized cache. Nevertheless, Canada represents a $123 million market – one that is strong and growing, says Peter Marks, the chairman, president, and CEO of Bosch worldwide.



Marks, who was in Toronto recently, met with HARDLINES to talk about the direction his company is taking in Canada.

He's big on innovation – lithium-ion batteries, for example – as key to category growth, especially for power tools and power tool accessories. "We feel that the power tool innovation has a lot of potential in terms of ergonomics, noise reduction, and energy efficiency." These advantages, he adds, are especially effective for sales into the contractor channel.

Besides improving existing lines, Bosch is leveraging into other products, as well. "We have launched into some new products on the DIY side, like abrasives and saw plates. We have acquired Freud, and that is a good business which is growing." Watch, he says, for more and more branding of power tool accessories under the Bosch name, as well.

Bosch's Dremel grinding tools business is growing in Canada, as that brand is being positioned to appeal to more than just the hobby user. "We're expanding the versatility of this line, and making it more appealing to contractor users, not just hobby users, when it comes to our marketing."

Bosch has also moved heavily into the outdoor power equipment business. "That's another opportunity for growth in Canada," he says.
Dulux builds on brands to reposition at retail
TORONTO — The re-launch of ICI Paints, Glidden, and Color Your World stores across Canada under the Dulux name reflects a major thrust by Dulux Paints to play on the strengths of its own paint brands. (See our June 13, 2011 issue for more on the store renaming. —Editor)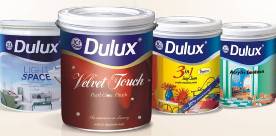 The move by Dulux, which is owned by Amsterdam-based AkzoNobel, is also a response to a series of acquisitions over recent years that has given the company a range of brands. "It's really amazing when you go through so many acquisitions," says Vince Rea, senior vice-president of Dulux Paints Stores. "But we really wanted one identity. There was this need for us to become as one."

He says Dulux was the "obvious choice," as it is a market leader internationally, including number one in the UK and throughout Asia. "And I think there was a lot of opportunity to leverage this in Canada," he adds. Here, the brand has grown steadily over the past decade to the point that "it became our number-one brand in terms of sales in our corporate stores last year."

Dulux is also a sub-brand at Home Depot stores in Canada. Rea says the line is doing very well and doesn't expect any changes there.
Orgill takes North American view of the market
MEMPHIS — Orgill has steadily been making inroads in this country. Its partnership with Castle Building Centres Group, which was formalized at the end of last year, has given the U.S. hardware wholesaler direct access to a significant potential customer base.



The key to Orgill's strategy, says company president and CEO Ron Beal, is that Canada is no longer viewed as part of an international initiative. Instead, this country was reconsidered as part of an overall North American strategy. "What is different is that we've taken a totally different view of Canada as a result of the activities we've had up there," Beal points out.

The heart of that strategy is a north-south flow of products, rather than viewing Canada in a strictly east-west fashion.

"What we've tried to do is eliminate the 49th parallel," he continues. "Logistically, our distribution patterns will be north-south. Traditionally, Canadian distribution patterns have been east-west. Nobody has done that before."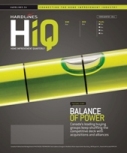 (The full interview with Ron Beal appears in the upcoming edition of Hardlines Home Improvement Quarterly, our new print publication. Watch for the next issue of HHIQ to arrive soon!)

Click here to subscribe to HHIQ


Subscribe to the Hardlines Weekly eNewsletter!
Main subscription
$315
Click here to start a new subscription

Additional subscription
$51
Click here add an additional
subscription for someone in your office
Classifieds

NATIONAL SALES MANAGER, TORONTO, ONTARIO
The Hillman Group (www.hillmangroup.com) is a leading manufacturer/distributor of fasteners, keys, numbers, letters, and signs to more than 21,000 retail locations worldwide . The Hillman Group has enjoyed over four decades serving the home improvement industry and is widely known for outstanding service and quality products. The company has 11 facilities across North America and service s over 58 countries with a significant presence in Mexico, South and Central America, and the Caribbean.

The company is seeking a National Sales Manager for its Canadian Division overseeing the Canadian Business Unit sales. As an integral part of the Canadian management team, the successful candidate's responsibilities will include all activities related to driving Division sales. Competitive salary, incentive, and benefit program.
KEY COMPETENCIES:
Customer Focus

Excellent negotiation skills

New business development abilities

Superior supervisory skills in managing and developing sales personnel – provide leadership and mentoring

Strategic planning ability

Team Player

Excellent analytical ability
KEY QUALIFICATIONS:
Post secondary undergraduate diploma/degree in business or equivalent

Minimum 10-15 years field sales management experience  ideally in a consumer goods, high SKU, distribution environment

Experience in the Canadian hardware and/or building materials industry required

Senior level contacts with national/regional hardware retailers/ wholesalers required

Ability to develop and execute sales and management programs and policies

Excellent planning, organization, time management skills

Strong written and verbal skills

Advanced User of Microsoft Office - Word, Excel & PowerPoint

Strong interpersonal, communication and presentation skills

Ability to travel extensively
Please submit résumé via email to:
Black Eagle Executive Search
c/o Richard Simms at rsimms@blackeagle.ca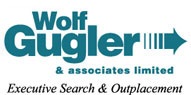 This is a great career opportunity with one of Canada's dominant national retailers. Toronto-based, you'll be responsible for:
Reviewing sales/financial analyses for various product categories, post mortem on what sold and did not sell, and determine which categories have potential to move upward

Scan business and industry-wide trends for their class, scan competitive landscape, analyze consumer data

Identify trends in consumer lifestyle, style and technology for their class

Provide significant input for breaking top-line financial targets into class level targets by buying period

Review current vendor lines and attend relevant trade shows

Provide significant input into assortment guidelines based on merchandise strategy at class level around critical item type, breadth and depth comparisons and space allocation

Establish expected turn and in-and-out dates at class level based on item type
Candidate qualifications
5 – 7 years proven merchandising experience managing a larger retail portfolio. You may have been involved in seasonal, housewares, lifestyle, decor or home fashion areas
Strong negotiation skills demonstrated through several successful vendor negotiations
Ability to build effective relationships cross functionally both internally and with vendors
Ability to multi-task and prioritize key business priorities and see them through to completion
Strong analytical ability to extrapolate pertinent information from various sources (customer reports, vendor's reports, and spreadsheets) and analyze data for decision making purposes
University degree in a related field
Strong verbal and written communication skills
Ability to adapt to a fast pace, cross-functional and dynamic environment
DIVERSITY is key to the company; we welcome applicants regardless of race, gender, age, and those with disabilities.
We're looking for talent with leading edge retail experience. In return, our Client offers a competitive salary, bonus, shares and career growth for achievers.
All inquiries will be treated in strict confidence. For an initial exchange of information, please contact Wolf Gugler at (888) 848-3006 or apply here.
Not for profit organization requires retail business leader with 5 – 7 years experience. Growth opportunity to lead four stores selling new and gently used renovation materials.  See torontohabitat.ca for details. Send resume to hr@torontohabitat.ca  



Position: Outside Sales Territory Manager (Eastern Ontario)
Location: Eastern Ontario (Ottawa, Kingston, Napanee, Cornwall areas)
Company Information: www.cansave.ca
Can-Save, a progressive building materials distributor – specializing building materials, doors, and kitchen and bath cabinets, has an immediate opening for an Outside Sales Territory Manager for its Eastern Ontario territory. The successful candidate will focus primarily on our Doors and Building Materials Product Lines.
The successful candidate will possess:
A proven successful sales call background in the building materials industry; Lumber yards, Big Box and specialized shops (Trim and/or Kitchen) - minimum 5 years experience

A keen interest to analyze, develop and carry out sale's strategies so as to aid customers in growing their business.
Proven history in growing existing customer sales while also being able to cultivate and follow through with new business initiatives

Must have consultative, front-line experience working with customers in a sales capacity.

Excellent communication and business relationship skills.

Strong ability to work on own and within the entire Sales Team.

Travel within the region and participation in trade show events.
We offer a competitive remuneration and benefit package.
If interested, please forward resume to the Attention of
the Human Resources Manager at hr@cansave.ca.
We thank all applicants, however only those
chosen for an interview will be contacted.

Can-Save is an equal opportunity employer.
Resumés
A results driven sales professional and strategist view this

resumé

A conscientious, highly motivated manager with a results-oriented track record in developing new business.

view this

resumé

A goal oriented sales director that has superior management skills, customer oriented, with in depth knowledge.

view this

resumé

An experienced merchandising executive possessing passion, vision, and a strategic approach to delivering bottom-line.

view this

resumé

Senior sales/marketing leader with experience in all classes of trade wishing new HARDLINES career. view this

resumé

Very Experienced Business Unit Manager, great passion for generating sales and building relastionships.view this

resumé

Worked through my career within the manfucaturer, wholesale and consumer goods industries. view this

resumé

Senior Sales Manager with vast experience in retail and wholesale sales growth in Canada. view this

resumé
Connect with us!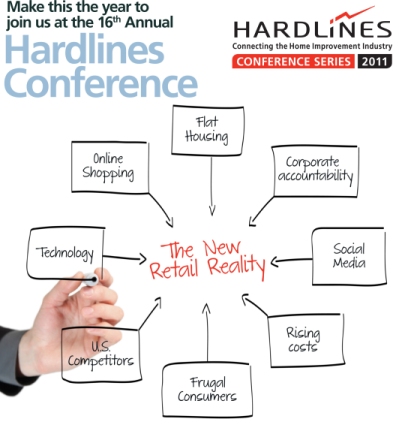 On October 27-28, 2011
Toronto, Ontario
Click here for more information