July 14, 2014 Volume
xx, #28

"No bird soars too high, if he soars on his own wings." ―William Blake (British painter, printmaker and poet, 1757- 1827)

______________________________________________________________________

Outstanding Retailer Awards: Call for entries
Attention Dealers: Do you think you offer better customer service than the dealer down the street? Have you expanded your store or added exciting new departments or other elements? Did your sales increase last year? If you think your store and your staff are exceptional, we want you to enter the 2014 Outstanding Retailer Awards.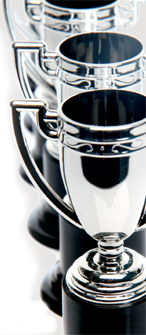 Attention Vendors: Do you have an outstanding customer that you think should be recognized? Encourage them to enter! The ORAs will be presented at the Annual Hardlines Conference, October 22-23 in Toronto. The call for entries to the Outstanding Retailer Awards is effective immediately. Who Can Enter: All Canadian hardware and home improvement dealers who have operated under the current ownership for at least two years are eligible. Dealers may submit entries directly, or chain/buying group head offices may select their best dealer(s) and prepare the entries for them. Categories to Enter:
Best Hardware Store (any size)
Best Building Supply/Home Centre (under 25,000 square feet)
Best Building Supply/Home Centre (over 25,000 square feet)
Young Retailer Award (a store manager 35 or under; entrants may be owners, managers or employees)
Marc Robichaud Community Leader. This award is open to all stores. Its purpose is to celebrate the outstanding contributions/events, charitable donations, etc., made by a store to the community it serves.
Best Large Surface Retailer (over 65,000 square feet)
Winners Will Receive: a trip to Toronto, including one night's accommodation at the Sheraton Toronto Airport Hotel and Conference Centre, and admission to Day One of the Hardlines Conference; an inscribed plaque; a marketing package that includes a write-up in Hardlines Home Improvement Quarterly Magazine; a customized video; and press releases and images ready to be sent to local media. The awards will be presented at a special ORA Gala Dinner, held October 22 at the Sheraton Toronto Airport Hotel and Conference Centre. How to Enter: 1. Visit www.oras.ca. 2. Complete the questionnaire on your business and submit images of your store by mail or online. NOTE: Deadline For Entries Is July 28.

______________________________________________________________________

______________________________________________________________________

 

______________________________________________________________________

Canadian Tire previews Christmas product lines
TORONTO — Canadian Tire held its annual "Christmas in July" event near Toronto's hip Distillery District last week. The event featured 350 products that will be rolled out for this year's holiday season, 60% of which are exclusive to Canadian Tire. New this year, each holiday themed vignette featured mannequins wearing clothing from CTR's sister company, Mark's, to demonstrate the crossover between the two companies. Canadian Tire also premiered its new home & seasonal line, "Canvas." The Canvas team identifes upcoming trends and brings them to the Canadian Tire stores. The colour for the 2014 holiday season is apple green. However, Canadian Tire is carrying the colour over to items that aren't holiday specific, such as serving trays, candle holders, and cake trays. Another theme of the preview was holiday items that can be used all year. They ranged from a pre-lit cherry blossom tree to holiday LED lights that can also be used to light up a backyard in the summer. Additionally, LED lights that have clips attached for easy hanging were a big seller last year and this year the assortment will be expanded to 25 different types of LED lights by Noma, including some with cords that cannot tangle. As sales for live Christmas trees continue to fall, Canadian Tire is featuring a line of life-like artificial trees. Sticks of tree scent can be hung inside the tree to fill one's home with the smell of a live tree. Through all these new products, Canadian Tire is staking its claim as Canada's one-stop shop for holiday shopping.

______________________________________________________________________

______________________________________________________________________

Dealer margins could erode as dollar drops

SPECIAL REPORT — With the decline of the value of the Canadian dollar compared to U.S. currency, many dealers are likely seeing price increases on products manufactured in the United States or imported from anywhere in the world. Even for dealers doing their own direct importing, increases are still going to occur when paying for those shipments in U.S. dollars, says Bill Wilson, retail advisor for the North American Retail Hardware Association Canada. This will include products landed at port of entry, as ocean freight is paid in American currency. You will also see increases in costs from distributors on imported product. And even though the majority of lumber products might be sourced domestically, pricing there increasing could also increase as moderate growth in housing starts in the American marketplace drives up demand south of the border. Wilson advises dealers to handle these price increases in an ongoing, regular fashion, otherwise inventory replenishment costs could become high. The Canadian dollar has declined by 10% since Q3 last year and some economists are forecasting it could go as low as 85 cents. "Retailers who do not increase prices until they replace their inventory are typically using min/max auto buying," Wilson explains. "When new inventory arrives that reflects higher pricing, they then change their own prices. This is an adequate short-term strategy, but when it comes time to replace that inventory, dealers will have to invest additional dollars." He recommends that dealers remain proactive and review price increase information regularly and then increase the retail price on the date an increase is effective. (This is an excerpt from Bill Wilson's regular column that appears in our sister publication, Home Improvement Quarterly. Our newest edition of HHIQ is in the mail now to more than 11,500 dealers and managers across Canada. —Editor)

______________________________________________________________________

L&G trends at Cologne fair an opportunity for Canadians

At the end of the summer, historic Cologne, Germany, will play host to the world's largest lawn, garden, and outdoor living trade fair, spoga/gafa. Event will take place August 31 to September 2 at the Koelnmesse exhibition centre and include thousands of exhibitors from across 10 different L&G and outdoor living categories, ranging from grills to farm and ranch. The North American Retail Hardware Association is extending an invitation to any U.S. and Canadian retailers who would like to attend this event as part of an NRHA contingent. This group will receive VIP show tours, access to receptions, and a special local tour of home improvement and garden centres. Any Canadian dealers interested in going should contact Michael McLarney at NRHA Canada. (To learn more about the Spoga/gafa trade fair, click here! —Editor)

______________________________________________________________________

Classified Ads
Senior Territory Manager – IC Field Sales Required Location – Greater Toronto Area

As a Senior Territory Manager on the IC Field Sales team, you must possess passion, initiative and drive combined with exemplary sales leadership and planning skills. This senior level position requires the ability to build customer centric plans and end user selling strategies while managing 7 – 8 of Milwaukee's highest opportunity customers. You will be responsible for designing and executing sell in and sell through strategies for Milwaukee across core trade distribution. You will also be responsible for all aspects of your select distributor bases' operational activities, including, POS tracking, line reviews, competitive programming analysis, product knowledge, MIT/MIS events and JSS user conversion strategies. Duties and Responsibilities:
Lead the planning and execution strategy for your assigned customer base.
Communication to Territory Managers covering off multi branch initiatives will be required.
Grow your Customer Base by leveraging product assortment and competitive conversions.
Meet and Exceed Assigned Territory Budget and stretch plan targets.
Provide an Accurate Monthly Territory Forecast and Promotional sku level forecast.
Know your Competition and leverage their weaknesses against them.
Expert understanding of channel based marketing within your distributor base.
Sound Product Knowledge
Develop relationships throughout your customer's organizations, through all layers of their management.
Plan and execute new product launches
Help with service solutions for the assigned brands.
Expectations
Manage Co-op, LMF and leverage them creatively to drive sales growth.
Manage T&E with the assigned Budget
Leverage our JSS Team as a POS Driver for your distributors.
Engage Channel and Product Marketing to ensure you are gaining program support.
Support and implement strategic marketing initiatives.
Report and comment on trends in competition
Education and Experience Requirements
Bachelor's degree or equivalent experience.
5+ years sales leadership and planning experience with large volume customers.
Proficient in Reporting and Analytical Skills and Microsoft Office applications.
Possess effective business communication skills, broad business perspective, and market savvy.
A valid driver's license, clean driver's abstract and passport
Ability to travel significantly
All interested applicants please submit resume with cover letter to Human Resources by Friday, July 18, 2014 . HRCanada@ttigroupna.com Please note in subject line: Sr. TM Position - GTA

______________________________________________________________________