The magazine that helps you confront the challenges facing home improvement retailing in the 21st Century.

Hardlines Home Improvement Quarterly is an industry trade publication carefully designed to meet the needs of the modern home improvement decision maker.
Only Hardlines, Canada's most respected news service for the retail home improvement market, has the knowledge, the data and the connections to deliver this quality of trade insight to the retail community.
HHIQ is your single source for insight, information and analysis about the competitive home improvement market you operate in.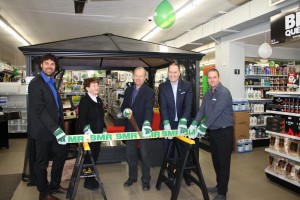 Each issue is filled with the latest trends shaping home improvement retailing. It provides the latest strategic intelligence on the industry's top retailers and suppliers — what they are doing to gain market share, strengthen their operations and improve their position in the marketplace. And it tells stories about the independent dealers who are winning in their local markets.
Cut through the clutter.
HHIQ zeroes in on the information to bring fresh news, insights and understanding in each quarterly issue. View our media kit to find out how you can be part of this important publication for home improvement dealers.