TOP  RETAIL EXPERTS TO HELP YOU BUILD YOUR BUSINESS:
Years of involvement in hardware and home improvement retailing has given the Hardlines Team an incredible depth of knowledge—and a rich network of specialists ready to help you.
Retail Consultants;
Training Specialists;
Merchandising & Product Development;
Mergers & Acquisitions Ability;
Executive Search and Placement.
Retail Home Improvement Expert: Michael McLarney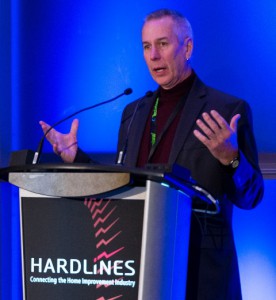 Is your team ready to face head on the latest challenges in home improvement, and in retail? As Editor and President of Hardlines Inc., Michael McLarney has 30 years of experience following the retail home improvement industry in Canada and internationally.
His insights into what trends are driving this business make him an invaluable resource for consulting on the direction of your company. He has spoken to groups around the world, while right here at home he has shared insights with ILDC, RONA, AQMAT, CGC, The Mibro Group, BSIA, Lowe's Canada, ABSDA, and more. Why not get him in front of your team?
HARDLINES has developed special reports and research papers for some of the country's leading retailers and manufacturers. Topics include: market share, consumer awareness, retail and merchandising trends, market size and consolidation. A presentation can be tailored for your audience. Here is a sampling of some of our most popular topics:
1) Six Trends that will Affect Your Business Today.
2) Business Conditions: How does Your Store Measure Up?
3) Canada's Retail Leaders: What Home Depot, Lowe's and Canadian Tire will Do Next.
Contact Michael directly for more info: mike@hardlines.ca.
Retail Training Expert: Roy Prevost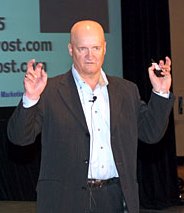 Through insightful, often humorous presentations, Roy provides a look into the minds of the corporate retail players and their marketing strategies. He also offer tips on how small retailers can make their businesses more successful without getting into price wars. Roy reinforces the idea of "providing that extra service", and provides examples of how other small businesses are succeeding by using "outrageous customer service."
Roy can also do one-on-one coaching or workshops for your business or organization.
Executive Search: Wolf Gugler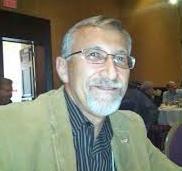 Wolf Gugler runs the pre-eminent hardware/housewares recruitment firm for retailers and their suppliers throughout North America and the Caribbean.  He's practiced in the talent scouting field since the '80s and is well known for his abilities to marry up top employers with high performing candidates. He's a human resources graduate of Ryerson University.
Wolf consults to a broad range of multi-national and entrepreneurial clientele including manufacturing, distribution, and retail sectors. Both multi-billion-dollar corporations and smaller entrepreneurial firms have retained him to assist them in executive search and candidate selection. Wolf has lived and worked in Canada and the U.S. providing him with extensive insights and contacts.
Business Speaker & Coach: Donald Cooper, MBA
Donald is an insightful, results-oriented marketing and management speaker and business coach.  He has been featured many times at the Hardlines Conference and has been a featured speaker at hardware and building materials Conferences in Canada, the U.S., and Australia.  Donald  has been both a world-class manufacturer (Cooper Sporting Goods) and an award-winning retailer.  For his unique bottom-line business content and compelling presentation style, Donald has been inducted into the Canadian Speaking Hall of Fame.  For a retail or vendor audience, his most asked-for titles are…
a)  Accelerate Your Business… the 'straight goods' on how to sell more, manage smarter, grow your bottom line…and have a life.
b) Winning the Talent Wars… the 8 essential steps to attract, lead, and keep a top-performing team.
c)  Vision Critical… how to define your future, grow your business, and improve your bottom line!
d) Succession Planning & Exit Strategies… preparing your business and yourself for the most significant financial event in your life!
These can be delivered as keynotes or longer interactive workshops.  Donald also does full-day transformational "Accelerate your business" Boot Camps. All event attendees receive Donald's set of 36 "Business assessment and management implementation tools".
Front Lines Turnaround Expert: Mark Scherer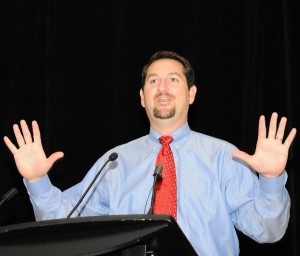 As one of the owners of Scherer Brothers Lumber Co., Mark understands home improvement retail. He helped negotiate his company—successfully—through the worldwide recession that cut his company's business in half almost overnight. His expertise combines with his abilities as a presenter to share insights and learnings for any dealer.
Specialties: Continuous Improvement/Lean Organizational Development within a logistical environment, Union Negotiations, Industry, business and family business succession planning presentations/public speaking for industry and business groups including National Lumber and Building Materials Dealers, National Hardware Retailers Association, Castle Buying Group, and Hardlines.
Act now to energize your business.
Would you like one of our Retail Experts to speak to your group, or work with your company? Contact us today: mike@hardlines.ca or phone 416.489.3396, ext. 1.