Registration is now closed.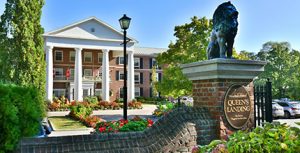 The Hardlines Conference is going back to beautiful Niagara-on-the-Lake at the Queens Landing Hotel to celebrate our 25th anniversary. There, some of Canada's most progressive hardware and home improvement retailers will take the stage.
This year's event will feature some of North America's top thought leaders in hardware and home improvement retail, who will share their stories and their insights on the future of retail. Top retailers and buying group executives from across the country, as well as leading wholesalers and manufacturers, will gather for two days of information and trends, as well as a fantastic networking experience.


Thank you to our 2021 sponsors: