Michael McLarney
President

Michael McLarney is the Founder and President of the HARDLINES newsletter, the premier source for information on hardware and home improvement retailing in Canada. He is also Managing Director, Canada for the North American Hardware & Paint Association.
With 35 years of experience analyzing and reporting on the retail home improvement industry, Michael is considered the leading retail analyst for Canada's home improvement sector. He oversees the Hardlines Information Group, which includes the weekly HARDLINES newsletter for retail executives, Hardlines Home Improvement Quarterly magazine for dealers, Hardlines Dealer News, Hardlines HR Advisor, and a range of podcasts and reports that analyze the trends and growth within the industry.
He also founded the industry's "Outstanding Retailer Awards" and the annual Hardlines Conference.
As Managing Director of NHPA Canada, Michael represents that association and the training and services it offers to independent dealer-members in Canada.
A dynamic and thought-provoking speaker who has presented at business conferences in the U.S., Canada, South America and Europe, Michael has been quoted in many of North America's leading business publications. He is a frequent guest on radio and television programs across the country.
In 2011, he received the Industry Achievement Award from the Lumber and Building Materials Dealers Association of Ontario.


David Chestnut
Publisher & Vice President

David Chestnut heads up sales and business development for Hardlines. He has been an advertising/media leader and an innovator in the Canadian home improvement industry for more than 20 years.
A native of Sussex, N.B., he moved to Toronto in 1996 and joined the staff of the now-defunct Rogers trade publication Hardware Merchandising. He was promoted to associate publisher in 1999. A year later, he helped launch Canadian Contractor magazine. In 2007, he was promoted to publisher of Rogers' home improvement trade publications division, directing the sales, editorial, production, and distribution of Professional Painter and Builders Choice magazines, in addition to his continuing work with Hardware Merchandising and Canadian Contractor. He was a consistent winner of Rogers' "Overachiever" sales awards for exceeding annual targets.
David launched Renovation Contractor magazine in 2010. Under his direction, the publication achieved numerous awards. More recently, he worked on the digital properties of Student Life and Parent Life Networks, gaining invaluable experience in digital and video marketing.
David also served on industry advisory boards and was a consultant on the successful launch of the industry's number-one trade magazine for retailers, Hardlines Home Improvement Quarterly.


Michelle Porter
Marketing & Events Manager

Michelle Porter started as Office Manager at Hardlines in October 2017, two weeks before the Hardlines Conference, and hit the ground running. She quickly proved her ability to think creatively and work efficiently, immediately becoming an invaluable member of the team. She's used her discerning eye and attention to detail to improve Hardlines' website, streamline internal processes and generally whip the company into shape.
In January 2020, Michelle was promoted to Marketing & Events Manager. We're delighted to watch Michelle grow in this new position and continue to take on a leadership role within the organization.

Geoff McLarney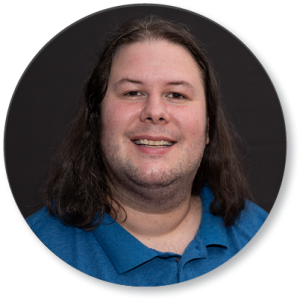 Assistant Editor

Geoff McLarney began with Hardlines generating our Daily News updates and field reporting for the Quebec market. Since May 2020, he has taken on increased responsibility as assistant editor. He is involved in the production of our weekly Hardlines newsletter and our monthly newsletters, Hardlines Dealer News and Hardlines HR Advisor. He remains a regular contributor to our print magazine, Hardlines Home Improvement Quarterly. Geoff reports to our Acting Editor, Steve Payne. He is also the voice of the Hardlines Podcast Series.
Geoff has been involved with Hardlines since the age of seven when the newsletter began as a weekly fax publication sent from the basement of his family's home. He joined the team formally as a freelance Editorial Assistant in 2012. Most recently, he held the title of Staff Writer.