The Field Sales Representative (ON) will be responsible for territory sales growth by implementing plans and strategies to create end user demand for the Henkel LePage portfolio. This individual will be the primary contact and responsible for fostering solid relationships within their region.
What We Offer (Position Description)
Deliver NES and GP1 annual growth per pro sales plans
Establishes targets, develops and implements sales plans accordingly for achieved results to be measured against.
Develop and maintain relationships with distributors, dealers, alliance partners, builders, contractors, remodelers, architects, sealant specifiers and Henkel team members
Conduct jobsite inspections and testing along with education of LePage products.
Participate in dealer and training events, where business opportunity is identified.
Assist in product complaint resolution. This may include; jobsite inspection, product complaint form completion and submission in addition to, immediate or suggested resolution.
Manage and communicate activity and results via CRM tool, meeting calendar, requested reporting and presentations
Manage special projects and provide market intelligence as requested to include competitive activity and price shops
Contribute to Henkel's success by professionally challenging status quo, sharing your ideas and experience.
Assume responsibility for other duties as assigned by National Sales Manager
Job specification and competencies
Minimum 5 years selling experience
Minimum 5 years' experience in relevant market (residential/light commercial)
Professional written and verbal communication
Proficient with Microsoft Office Suite
Bachelor's degree preferred
https://www.henkel.com/careers/jobs-and-application/-/874012


70 Years of Building Value Into Building Products
OEM Sales Agencies – Quebec, Prairies, Atlantic Canada
ODL Canada, with distribution centres in Vaughan, ON and Calgary, AB is recognized as a leading supplier in Canada's fenestration industry.  Our products include Door Glass and Enclosed Blinds for doors, patio doors and windows.
See our complete catalogue at https://odl.com/canada.htm.
To support growth with exciting new products, ODL Canada is currently seeking sales agencies to represent our OEM product line for Quebec, Atlantic Canada and the Prairies.  If your agency is a team that calls on door pre-hangers, door component distributors or window manufacturers in any of these market areas, then we would like to hear from you.
Interested agencies should submit a company profile to Tom Newton, Managing Director of ODL Canada at tom.newton@odl.com.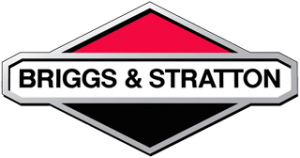 Sales Agency – Quebec, British Columbia
Briggs & Stratton (NYSE: BGG), headquartered in Milwaukee, Wisconsin, is recognized worldwide for its strong brand name and a reputation for quality, design, innovation, and value.
The Canadian Products Division, based in Mississauga, Ontario, manages finished goods products including; lawn & garden power equipment, snow blowers, turf care, pressure washers and portable generators, and is currently seeking a Sales Agency partner to manage its Independent Outdoor Power Equipment Dealer business in the provinces of Quebec and British Columbia. Two separate agencies may be selected.
The appropriate partner will support the go-to market sales growth strategy in the associated provinces and cultivate a new Dealer base.  The partner will act on behalf of Briggs & Stratton Canada, managing the Ferris Mowers, Simplicity Mowers and Snow Blowers, Snapper Mowers and Briggs & Stratton Pressure Washers and Generators brands and product lines. The partner agency will be accountable for growing the number of Dealers, market share, and maintaining the end user experience in these markets.
The suitable partner will bring a strong knowledge of, and relationship with, Independent Outdoor Power Equipment Dealers in the assigned provinces. They will also bring a professional Team of sales representatives with full geographic coverage. Strong business leadership and acumen are required to represent, and interact, with the Briggs & Stratton organization.
All interested parties should submit a one page cover letter and organizational overview to Steve Burgess, Country Manager, Briggs & Stratton Canada at burgess.stephen@basco.com.


Pioneering Safety
At Allegion, our vision is to make the world safer. As a company of experts, we secure the places where people thrive. Security will always be a top concern, so we are inventing new and innovative technologies to keep people protected wherever they are; anytime, anywhere. Whether at home or school, in a hospital or commercial building, we pride ourselves on providing safety for today and for the future. Spanning across 130 countries, Allegion is committed to the protection of our employees and the public.
Our Values
We are very passionate about our values and live them daily. How do you celebrate your successes? Do you take pride in the work you have accomplished?
Have a knack for curiosity and creativity? How do you live out your passion for excellence? What does living safely and healthy mean to you?
If these are values that keep you motivated, you have come to the right place. Take a look at our available opportunities to join our winning team today!
Channel Marketing Manager
The Channel Marketing Manager will maximize the long-term Schlage brand volume and growth, while delivering short-term volume and sales across the national customer base. This role is responsible for strategizing, creating, communicating and supporting Schlage national initiatives, policies and standards against Distribution, Shelving, Pricing and Promotion goals. Other key responsibilities include identifying, developing and implementing account specific promotional tie-ins. Lastly, communicate our customers' needs across the Allegion organization to ensure business-building programs are created.
What You Will Do:
Work closely with the Sales and Marketing team, to identify growth opportunities within National / Key accounts
Establish productive, professional relationships with key personnel in assigned partner accounts
Develop account specific programs and promotions that grow our business to new levels
Proactively lead a joint partner planning process that develops mutual performance objectives, financial targets, and critical milestones associated with a productive partner relationship
Oversee the planning, production and implementation of the various projects / programs, etc. to ensure that quality and excellence is attained, exceeding our customers' expectations
Key link to Marketing and Sales, ensuring that direction, communication and feedback is continual and accurate, ensuring that we fully optimize our effectiveness in the selling process
Benchmark Schlage in the industry to ensure we are providing sales and marketing excellence to our accounts.
Work with management, sales and customers to develop and manage annual promotional calendar, evaluate financial impact, execute promotion and track results.
Lead solution development efforts that best address end user needs, while coordinating the involvement of all necessary company and partner personnel.
 Manage and execute RSS Merchandising Program targeting channel segments
Provide sales and market analytics and price execution support

What You Will Need:
Bachelor's Degree in Sales, Marketing, Business or equivalent years of experience
3 to 5 years' experience in a channel, product or marketing category management position preferred
Previous experience with Home Depot, Canadian Tire, Lowes, Amazon and LBM channel would be an asset
Door Hardware experience; electrical and mechanical door hardware experience would be an asset
Exceptional computer skills; advanced excel, PowerPoint and data mining skills
Strong communication and presentation skills all levels of business
Strong analytical and negotiating skills
Proven experience with strong account planning that achieved positive business results
Ability to build strong cross functional relationships with Finance, Marketing and Customer Care
Bilingualism is an asset
Why Work For Us?
Rewarding and Challenging Career
Comprehensive Benefits
Global Opportunities
Employee Discounts
A Culture of Wellness and Balance
Tuition Reimbursement
Training and Development
Community Involvement

Apply Today
Join our team of experts today and help us make tomorrow a safer place.
We are committed to providing accommodations for persons with disabilities. If you require accommodation, we will work with you to meet your needs.


Looking for a new hire?
Or maybe you'd like to find a rep or agency to sell your products in Canada?
Our Classified Ads reach thousands of qualified candidates every week. And they get results.

Place your own classified ad
2 weeks in our weekly newsletter and right here on this website costs $2.99 per word*
4 weeks in our weekly newsletter and right here on this website costs $3.99 per word*
A logo is an additional one-time set up fee of $189*
*plus applicable taxes
For a free quote, email your ad copy to michelle@hardlines.ca.