Place your own classified ad
2 weeks in our weekly newsletter and right here on this website costs $2.99 per word*
4 weeks in our weekly newsletter and right here on this website costs $3.99 per word*
A logo is an additional one-time set up fee of $189*
*plus applicable taxes
For a free quote, email your ad copy to michelle@hardlines.ca.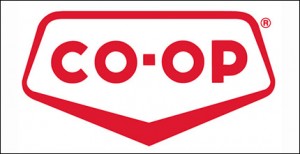 POSITION – Retail Pricing Specialist
POSITION SUMMARY
FCL invites applications for the position of Retail Pricing Specialist in our Home Office located in Saskatoon, Saskatchewan. The Home and Building Solutions (HABS) Retail Pricing Specialist controls, sends, and oversees HABS item prices for the CRS (excluding promotional pricing). Through maintenance of costs and analysis of identified competitive markets, this position aims to provide retail prices so retails may be competitive, profitable, and current within their market.
REQUIREMENTS
The successful candidate will have a Business Diploma with 5-8 years' experience in the retail/wholesale industry (home and building industry experience is preferred). Or, a Bachelor's Degree with 3-5 years' experience in the retail/wholesale industry (home and building industry experience is preferred). You may be required to undergo a background and substance test in accordance with FCL policies.
*A COMBINATION OF RELEVANT EDUCATION AND EXPERIENCE MAY BE CONSIDERED.
FCL offers a competitive salary, ongoing personal and professional development, and the opportunity to work with one of western Canada's most successful organizations.
DEADLINE
Please submit a detailed resume in confidence on or before June 18, 2019.
TO APPLY
Submit your resume to careers@fcl.crs. Please indicate position applied for in "Subject" line.
Talent Acquisition Specialist,
Federated Co-operatives Limited
Box 1050, 401 – 22nd Street East
Saskatoon, Saskatchewan S7K 3M9
www.fcl.crs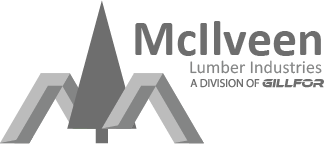 Account Manager
McIlveen Lumber Industries – Calgary, AB
McIlveen Lumber is seeking motivated Account Managers to assume sales portfolios and to participate in the growth of the division. McIlveen Lumber distributes a wide variety of building products across Western Canada and is part of Gillfor Distribution Inc.'s national distribution network.
Responsibilities and Duties:
Manage your portfolio of customers like your own business; plan sales growth, manage margins and allocate resources to maximize returns.
Build strong business relationships with the individuals at each of your accounts.
Acquire knowledge of products, markets and processes to deliver consultative value.
Qualities and Skills of a Successful Candidate:
Entrepreeurial Mindset
Adaptable
Driven
Inquisitive
Leader
For a full job posting please visit www.gillfor.com. Resumes and inquiries should be sent to joneail@gillfor.com.

Career Opportunities Available!
Looking to kick start your career? Check out these excellent positions with both formidable and entrepreneurial employers on the Jobs page of our web site, www.wolfgugler.com.
Group Merchandising Manager, Ottawa
Top leadership position, home goods, Northeastern US
Commercial Sales Manager, Ontario
Building Products Sales Manager, Ontario
Merchandise Manager, Ontario
For a confidential exchange of information, call Wolf at 888-848-3006 or email him at wolf@wolfgugler.com. Wolf Gugler Executive Search, offices in Canada and the US.


About Home Hardware Stores Limited
Home Hardware Stores Limited is Canada's largest Dealer-owned cooperative with close to 1,100 Stores and annual retail sales of over $6 billion.
Located near Kitchener/Waterloo, Ontario, Home Hardware remains 100% Canadian owned and operated.  Home hardware has received designations as one of Canada's Best Cultures and Best Managed Companies and is committed to providing local communities with superior service and quality advice.
 MERCHANDISE MANAGER – HAND TOOLS/SPORTING GOODS (#702TL)
 MERCHANDISE MANAGER – GENERAL MERCHANDISE (#702GM)
 Responsible to the Director, Merchandise Hardlines for executing on the plan to buy and the plan to sell for the specific portfolio.
Develop and maintain a productive and profitable product assortment in the Dealer Support Centre to drive retail sales, as well as managing vendor direct product.
Negotiate with vendors to support corporate initiatives and meet sales and margin targets and manage ongoing vendor relationships.
Develop and execute successful promotions and support marketing initiatives.
Effectively lead and motivate the hand tools/sporting goods team to achieve objectives.
QUALIFICATIONS:
College/University Diploma/Degree in Business and/or Purchasing.
Previous experience as a Merchandise Manager or buyer preferred.
Excellent communication, planning, organizational and negotiating skills.  High energy with an entrepreneurial attitude.
Willingness to travel and work extended hours.
Interested applicants, please submit your resume to Dayna Weber, Recruitment, Human Resources at hr@homehardware.ca.
Full posting available at www.homehardware.ca.
Phone: 519-664-4975
34 Henry St W, St. Jacobs, ON, N0B 2N0
*While we appreciate all applications received, only those to be interviewed will be contacted.
We will accommodate the needs of qualified applicants on request under the Human Rights Code in all parts of the hiring process