Place your own classified ad
75 word minimum for classified ads
2 weeks in our weekly newsletter and right here on this website costs $2.99 per word*
4 weeks in our weekly newsletter and right here on this website costs $3.99 per word*
A logo is an additional one-time set up fee of $149.99*
*plus applicable taxes
For a free quote, email your ad copy to michelle@hardlines.ca.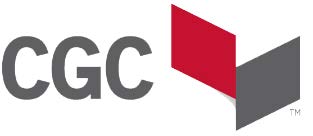 Product Manager (Panels) – Greater Toronto Area
The Product Marketing Manager position is a challenging opportunity for a motivated individual to demonstrate their leadership, strategic planning, and organizational skills within a dynamic environment. The successful candidate will be responsible for managing the market performance of the Panels category within Canada. Building material industry experience is required.
Please visit our website here for a full job description and how to apply. If you have any questions, please contact Alex DeLeon AlDeLeon@usg.com


Castle Building Centres Group Limited
Business Development Manager – Western Region British Columbia & Alberta
Castle Building Centres Group is an industry leader among Buying Groups in the Lumber and Building Materials segment in Canada.
Castle is seeking a highly motivated individual with strong relationship and communication skills that can manage and develop our future growth in the British Columbia & Alberta Regions. This position requires an individual who is familiar with the Western Lumber and Building Supply industry, willing to travel extensively and accustomed to working remote from head office.
Reporting to the Director of Business Development, you welcome the opportunity to work with a dynamic group of independent LBM dealers while planning and executing our future growth initiatives. Providing continual communication to our Western Members while understanding their needs is fundamental to your success. Sound computer, coaching and presentation skills combined with excellent organizational skills are imperative.
Castle Building Centres Group offers a comprehensive compensation package including full benefits.
All submissions will be treated with complete confidentiality. Please forward by email your resume in confidence to:
E-mail: jobs@castle.ca
Castle Building Centres Group Ltd.
100 Milverton Drive, Suite 400
Mississauga, ON L5R 4H1