Place your own classified ad
2 weeks in our weekly newsletter and right here on this website costs $2.99 per word*
4 weeks in our weekly newsletter and right here on this website costs $3.99 per word*
A logo is an additional one-time set up fee of $189*
*plus applicable taxes
For a free quote, email your ad copy to michelle@hardlines.ca.


Senior Director, Business Development – Eastern Canada
We are looking for a new member to join our team at BMR Group in the context of a remote job (mainly on the road). This person will work under the Vice President, Strategy and Network Development and will have as main responsibilities:
Design and create the development strategy for the dealer network in Quebec, Ontario and the Maritimes.
Research and identify new business opportunities across Canada.
Competitive salary and benefits!
For more information about this opportunity and to apply:  https://www.bmr.ca/en/jobs/a20210506-02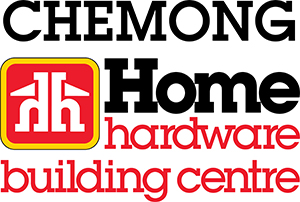 Chemong Home Hardware Building Centre is a national award-winning store in Peterborough, and we are looking for an experienced and professional Lumber Yard Manager to join our team and oversee our large volume yard. An individual who is a proven leader, problem solver, detail oriented and willing to go above and beyond will thrive in this role.
The Lumber Yard Manager will be responsible for overseeing all aspects of the Lumber Yard operations including maintenance of facilities, inventory control, merchandising, sales, cost containment, personnel management and motivation. Objectives are accomplished by personal action and/or delegation of responsibility as appropriate. The Lumber Yard Manager performs all assigned tasks with sufficient speed and accuracy to ensure warehouse operations run safely, efficiently, professionally, and courteous and prompt customer service is maintained at all times.
To view our full job posting and to apply please visit: https://ca.indeed.com/viewjob?cmp=Chemong-Home-Hardware-Building-Centre&t=Lumber+Yard+Manager&jk=6c997f0ed1685a3a&q=chemong+home+hardware&vjs=3

Video Content Provided by Trusted Hardlines Media Partners