Place your own classified ad
2 weeks in our weekly newsletter and right here on this website costs $2.99 per word*
4 weeks in our weekly newsletter and right here on this website costs $3.99 per word*
A logo is an additional one-time set up fee of $189*
*plus applicable taxes
For a free quote, email your ad copy to michelle@hardlines.ca.

Taymor Industries Ltd. is now recruiting for a Sales Representative – Home Improvement Retail & New Construction Builders Markets located in Ottawa with travel to Eastern and Northern Ontario.
Family owned since 1948, Taymor is a leading designer and manufacturer of architectural hardware.
If you would like more information regarding the role please visit our company careers webpage athttps://www.taymor.ca/en/career/sales-representative-independent-retail-and-builders-markets. Please send requests for full detailed job descriptions, questions and resumes to careers@taymor.com.


Slegg is Vancouver Island's choice for building materials and home improvement products. Our team is made up of dedicated and hardworking individuals who together create a rewarding and welcoming work environment. Our Langford location is currently seeking  a highly motivated and customer focused individual for the position of General Manager.
Responsibilities and Functions 
Act as an ambassador of the company with all employees and customers
Maintain an emphasis on a safety culture, customer service, and efficiency as top priorities
Responsible for maintaining and managing the safety, top line sales, profitability and reputation of the business in their trading zone
Achieve and exceed established metrics for business success/ SG & A/ bottom line profit
Optimize and improve the business's market share and savings, and business efficiency
Provide leadership to the business by assisting ownership with development of short and long term goals
Manage and lead employees
Develop direct and indirect reports to be promotable to the next level of the organization
Community ambassador for the Slegg brand
Other duties as assigned by management
Required Skills and Qualifications
A broad knowledge of building supplies is necessary
Diploma or degree in Business oriented discipline
Strong leadership skills that include effective communication and a collaborative leadership style
Outstanding customer service acumen
Previous experience in performance management and conflict resolution
Strong work ethic
Expertise level of Microsoft Office Suite- including Word, Excel & Outlook
Previous experience in a similar role is a must
Strong communication skills
Self-motivated, flexible and eager to learn new things
A positive can do attitude is essential!
Compensation and Benefits
Wages – competitive wages based on the market and experience
Benefits

Health Benefits including drug and dental coverage, practitioners, disability and life insurance
Retirement savings – RRSP or other

Perks – Company discounts (employee pricing, mobile phone plans, gym membership), recognition and training programs, opportunities for career advancement, group events and more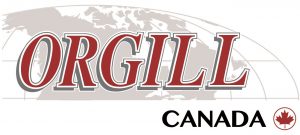 PRO MARKETING MANAGER (#781)
Business Development Manager – Western Canada
Orgill Canada  is the nation's largest independently-owned hardlines distribution company that is recognized as an industry leader for its development of innovative retail programs and services that are designed to fulfil a simple mission; Help Our Customers Be Successful.
We exist to serve our customers and our mission is the foundation upon which all of our services, products and activities are built. Orgill Canada employees strive for the highest quality and endeavour to do things right the first time, constantly working towards improving everything they do. Employees want our customers to know that they can depend on us every time they do business with Orgill Canada.
POSITION SUMMARY:
Increase Orgill's market share in an assigned geographic region by identifying, qualifying, and calling on prospective customers.
DUTIES & RESPONSIBILITIES:
Increase dealer participation in Orgill buying and marketing programs with direct or indirect account responsibility. Make dealer presentations on all sales and marketing related issues to existing and prospective accounts, either with a Sales Representative, District Manager, or exclusively by the Business Development Manager
Prospect for new business in the region with or without the Sales Representatives to gain new business opportunities in existing accounts
Introduce niche-buying programs to enable the retailers to capture greater market share
Attend trade shows and industry functions as and when directed in an effort to promote Orgill
Gain knowledge and use of tools and technology developed for the Sales Department to create a stronger bond between Orgill and our customers
QUALIFICATIONS, SKILLS & COMPETENCIES:
Effectively manage time and prioritize multiple responsibilities
Interact effectively with other departments, all levels of management and external customers
Accept, prioritize, and complete multiple tasks with minimal supervision
Plan, organize, and implement a range of sales promotion ideas and programs
Strong presentation and communication skills
Must have experience in our industry and a thorough knowledge of the retail hardware, lumber, and building material industry's concepts, practices, and procedures
Must have a valid driver's license with a good driving record
Please apply by January 31, 2020 and send your current resume and a cover letter to:
HRRH@ORGILL.COM 
Please note the position title in the subject line
Orgill Canada is an equal opportunity employer; this position is offered in accordance with this principle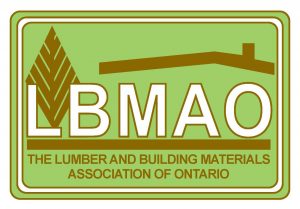 LBMAO PRESIDENT
Job Description
SCOPE
The President of the LBMAO reports to the Board of Directors of the LBMAO.  This position is responsible for the day to day operation of the Association including the following:
Financial management of the Association.
Recruitment and retention of members.
Providing editorial content for the LBMAO magazine as the managing editor.
Overseeing the employees of the association including developing and maintaining company employee policies.
Managing the company payroll including direct deposit through the 3rd party payroll management system.
Attend industry functions representing the Association in a professional manner.
Working with the board of directors to develop a strategic plan for growth of the association as well as searching out and developing member benefit programs.
QUALIFICATIONS
Post -Secondary degree in Business administration or comparable industry experience.
Excellent communication skills.
Excellent computer skills in Microsoft word, Excel, Power-point.
ABOUT THE LUMBER AND BUILDING MATERIALS ASSOCIATION OF ONTARO (LBMAO)
The LBMAO is a not-for-profit trade association with a long history (102 years) of providing services, social functions and advocacy to the independent building supply retailers and their key suppliers in the province of Ontario.  The association has evolved to meet the changing needs of its members and heavily weighted towards supplying relevant industry specific training, health and safety programs and communication platforms both hard copy and digital to keep its members informed and up to date on industry trends and changes.
REMUNERATION
A base salary will be provided plus bonuses for member growth and retention.
Comprehensive benefits package.
RRSP matching contributions.
All applications with resume for this position should be submitted to the following address no later than January 30, 2020.
Mr. Ron Schell, Chairman
The Lumber and Building Materials Association of Ontario
120 Traders Blvd. E.
Mississauga, On L4Z 2H7
We thank all those who apply, however only those candidates who meet the qualifications will be contacted for an interview.