Place your own classified ad
2 weeks in our weekly newsletter and right here on this website costs $2.99 per word*
4 weeks in our weekly newsletter and right here on this website costs $3.99 per word*
A logo is an additional one-time set up fee of $189*
*plus applicable taxes
For a free quote, email your ad copy to michelle@hardlines.ca.



IN-STORE MERCHANDISER – HOME FASTENER INSTALLATIONS (#865FA)
About Home Hardware Stores Limited
Home Hardware Stores Limited is Canada's largest Dealer-owned cooperative with close to 1,100 Stores and annual retail sales of over $6 billion.
Located near Kitchener/Waterloo, Ontario, Home Hardware remains 100% Canadian owned and operated. Home hardware has received designations as one of Canada's Best Cultures and Best Managed Companies and is committed to providing local communities with superior service and quality advice.
Responsible to the Store Design Merchandising & Systems Supervisor for assisting Dealers improve store appearance and profitability, through effective merchandising and display of the current Home Fastener program.
Assist Home Dealers with Merchandising Product and Installation of Displays and Shelving for the current Home Fastener Program.
Help with the flow of information between Dealers and Home Office with respect to product mix, display and assortment.
Make onsite recommendations and modifications to the merchandising plan as required.
QUALIFICATIONS:
Extensive travel required – away from home for several weeks at a time.
Valid Driver's license required. College or University diploma or degree in business an asset.
Effective communication, both verbal and written, with Home Dealers & Home Staff.
Retail experience (hardware or building supplies) is a preferred asset.
Must live near an international airport or be within commuting distance to St. Jacobs.
Fluency in both English and French would be an asset.
Interested candidates, please visit www.homehardware.ca to apply.
Phone: 519-664-4975
34 Henry St W, St. Jacobs, ON, N0B 2N0
*While we appreciate all applications received, only those to be interviewed will be contacted.
We will accommodate the needs of qualified applicants on request under the Human Rights Code in all parts of the hiring process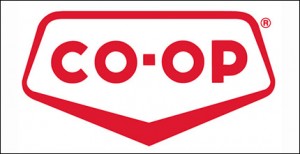 Federated Co-operatives Limited (FCL) is hiring a Category Manager – Building Products at our Home Office in Saskatoon, Saskatchewan.
Our team helps to build Western Canadian communities by providing leadership to Co-op Home Centres that benefits local consumers and contractors.
You will be responsible for planning, developing and negotiating the programs and marketing strategies for the direct building product allied category. You will ensure retail Co-ops have complete, competitive and consumer focused programs. Additionally, you will negotiate FCL's vendor agreements and provide the Co-operative Retailing System (CRS) with Program Guide updates for all approved building material direct allied programs.
Approximate annual travel time of 10% is required. A detailed description can be found on www.fcl.crs.
You have a Bachelor's Degree in Commerce or Business Administration and a minimum of 6-9 years of relevant progressively responsible experience in consumer wholesale/retail, with preference for marketing, buying, or customer service.
We invite you to apply on www.fcl.crs by November 14, 2019.


CASTLE BUILDING CENTRES GROUP LTD.
Position Title: CBS – Commercial Builders Supplies – Business Development Manager
Description of Position
You are a highly motivated individual with strong relationship and communication skills that can manage and grow the Commercial division of Castle.
Reporting to the President and Director of Business Development, with responsibility for managing the CBS (Commercial Builders Supplies) members nationally. The position entails recruitment and retention of members, coordinating purchasing initiatives, assisting in credit assessment and monitoring of members, and assisting in the marketing of CBS and Castle across the country.
The key strategy for this position is developing growth opportunities and will include:
Recruitment of members deemed suitable for the group
A high degree of knowledge in the manufactured commodity goods categories
Promote new business from existing members
Develop new market segment channels
Assess current member base for position in business model most suitable to their needs
This position requires an individual who is highly familiar with the Canadian market and the lumber and building industry, willing to travel extensively and accustomed to coordinating with a distant head office location. Additional experience in the Gypsum, Insulation Specialty Dealer segment of Canada would be an asset.
Please send resumes in confidence to pcuff@castle.ca