July 18, 2011, Volume xvii, #28
"Blessed are the pure of heart for they have so much more to talk about." —Edith Wharton (American author and designer, 1862 - 1937)
Dealers wait out tough first half of the year
SPECIAL REPORT — Canada's much anticipated recovery, already thwarted in 2010 by poor weather and soft consumer confidence, had still failed to materialize in the first quarter of this year.

Well into the first quarter of 2011, dealers were still waiting for good weather — and for consumers to open their purse strings — with the second quarter limping along behind it. According to the latest HARDLINES Quarterly Business Conditions Survey, done in conjunction with the North American Retail Hardware Association Canada, dealers' hopes of a buoyant beginning to the year simply did not materialize. (The survey measures the business conditions experienced in the latest quarter compared with the same quarter a year earlier.)


By the end of the quarter, more than two-thirds of dealers (68.0%) reported that their business was down vs. the same quarter a year earlier. By comparison, only 29.8% reported negative conditions in the previous quarter. Another 19.2% of dealers surveyed reported sales being up in the first quarter, an improvement from the 12.3% who reported an increase in the fourth quarter of 2010.

As of press time, preliminary second-quarter survey results indicate that more than half of dealers responding reported negative sales in the second quarter, compared with the same period a year ago. Almost one-quarter of them found sales to be flat in the second quarter.

(The full report on business conditions among Canada's hardware and home improvement dealers appears in the next issue of HHIQ, our quarterly trade magazine for retail decision makers. Click here to subscribe to our new print trade magazine. —Michael)
Hardlines Conference will prepare dealers for new retail reality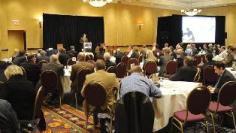 TORONTO — The HARDLINES Conference will be held on Oct. 27 and 28 in Toronto. Now in its 16th year, it will provide valuable retail insights while giving delegates the opportunity to meet fellow dealers and suppliers face to face.

Featured speakers this year include experts on trends forecasting, global economic issues, expanding your target market, and how the growing "shop local" movement will help independents succeed in a big box world. Headliners include: Anthony Stokan, principal at Anthony Russell and Associates; Ken Jenkins, president of Castle Building Centres Group Ltd.; and Gina Schaefer, owner of seven Ace Hardware stores in the Washington, DC area, who will talk about the viability of urban hardware stores and the importance of the growing "shop local" movement.

Terry Davis, vice-president and COO of Home Hardware Stores Ltd., will offer insights into his company's move to a more décor and style oriented approach to its product mix. Ira Kalish, director of Global Economics at Deloitte Research, and an expert on global economic issues, will speak on the effects of economic, demographic, and social trends on the global business environment.

The HARDLINES Conference will be held Oct. 27 and 28 at the Toronto Sheraton Airport Hotel in Toronto. It will offer an important forum for reaffirming professional connections – with special discounted pricing for independent dealers. Click here for more information and to register.
RONA tests in-store iPad technology
WINNIPEG — RONA is testing technologies in its stores that will help sales staff sell better.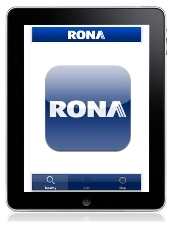 According to Robert Dutton, president and CEO of RONA, a new iPad program has been tested in the Greater Toronto Area that enables an employee to show a short how-to video to customers right on the show floor, using an iPad. Then, that customer can have a discount coupon printed out for them on the spot.

Dutton revealed details of the program to western dealers in a presentation at the TruServ Market last spring.

The technology is also capable of providing immediate price comparisons with other retailers, and it lets customers send in their comments by email.

"We're working with the people at Apple to find out how we can use this tool as a way to help retail," said Dutton.
Retail advertising: print VS. e-flyers
TORONTO — Many retailers now offer online versions of their printed advertising flyers. But how do print and e-flyers work together, and how much can a retailer rely on e-flyers and save the costs of printing and distributing the paper version?

The 2011 edition of KubasPrimedia's Major Market Retail Report provides some hard numbers on flyer usage. For example, 85% of consumers use retail advertising flyers "often" or "sometimes". This is consistent with MMRR findings from previous years and bears out that both formats remain in vogue.

The study revealed that 56% of consumers use both print and e-flyers, representing about two-thirds of all flyer users. Another 23% use the print version exclusively, but only 6% use e-flyers exclusively. According to Ed Strapagiel at KubasPrimemedia, e-flyers do provide a boost to flyer readership, but the "lift" from the flyers is only about 7.5% on top of print flyer usage.

"This is probably enough to justify the effort of producing an e-flyer, but not nearly enough to run a retail business on," says Strapagiel.
back to top

Bosch provides technologies for zero-energy homes
BATHURST , NB — Can a family of six live their everyday life without dependence on fossil fuels for an entire year? Bosch helped live a net zero existence, by integrating its leading efficient geothermal, solar and home appliance technologies.

To prove that an average consumer's home can achieve net zero status at a reasonable price of about $300,000, Bosch designed the EcoPlusHome in partnership with Tight Lines Productions, Maple Leaf Homes and local partners in New Brunswick. Between December 2009 and December 2010, the home consumed approximately 14,000 kilowatt-hours, at the same time generating roughly 15,000 kWh more electricity than it consumed.

Currently 12 homes are in construction and pre-sold in Dartmouth, NS, and Moncton and Bathurst, NB. More homes are planned for Saskatchewan and British Columbia.

"By providing a highly efficient geothermal heat pump, solar thermal system, photovoltaic panels, and home appliances for the EcoPlusHome, we have demonstrated that climate protection pays off and that net zero living can be achieved comfortably and affordably," said Peter Marks, chairman, president and CEO, Robert Bosch LLC.
back to top

Classifieds
Position: Territory Manager
Reports to: Dealer Development Manager – Western Canada
Location: Western Canada

Position Summary
The Territory Manager is responsible for developing sales within an assigned territory to achieve sales budgets, expand sales activity and achieve market growth to ensure maximum profitability. The Territory Manager is also responsible for monitoring sales in dealer's stores, developing advertisements, coordinating promotional products and programs and prospecting for new customers.

Qualifications

College/University degree in sales and marketing
3-5 years' sales experience in hardware products preferred or in a related industry
Strong interpersonal and negotiation skills
Strong territory planning and management skills
Solid sales experience demonstrated ability to effectively maintain updated product knowledge
Basic knowledge of computer applications (e.g. E-Cat or equivalent)
Contact
Please apply by sending your current resume and, if you desire so, your particularized motivation letter to:
HR.RH@chalifourcanada.com
C/o: Director, Human Resources and Labour Relations
Please note the job title in the subject line
This posting will be closed on July 22, 2011, no application received after that time will be considered.

NATIONAL SALES MANAGER, TORONTO, ONTARIO
The Hillman Group (www.hillmangroup.com) is a leading manufacturer/distributor of fasteners, keys, numbers, letters, and signs to more than 21,000 retail locations worldwide . The Hillman Group has enjoyed over four decades serving the home improvement industry and is widely known for outstanding service and quality products. The company has 11 facilities across North America and service s over 58 countries with a significant presence in Mexico, South and Central America, and the Caribbean.

The company is seeking a National Sales Manager for its Canadian Division overseeing the Canadian Business Unit sales. As an integral part of the Canadian management team, the successful candidate's responsibilities will include all activities related to driving Division sales. Competitive salary, incentive, and benefit program.
KEY COMPETENCIES:
Customer Focus

Excellent negotiation skills

New business development abilities

Superior supervisory skills in managing and developing sales personnel – provide leadership and mentoring

Strategic planning ability

Team Player

Excellent analytical ability
KEY QUALIFICATIONS:
Post secondary undergraduate diploma/degree in business or equivalent

Minimum 10-15 years field sales management experience  ideally in a consumer goods, high SKU, distribution environment

Experience in the Canadian hardware and/or building materials industry required

Senior level contacts with national/regional hardware retailers/ wholesalers required

Ability to develop and execute sales and management programs and policies

Excellent planning, organization, time management skills

Strong written and verbal skills

Advanced User of Microsoft Office - Word, Excel & PowerPoint

Strong interpersonal, communication and presentation skills

Ability to travel extensively
Please submit résumé via email to:
Black Eagle Executive Search
c/o Richard Simms at rsimms@blackeagle.ca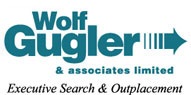 This is a great career opportunity with one of Canada's dominant national retailers. Toronto-based, you'll be responsible for:
Reviewing sales/financial analyses for various product categories, post mortem on what sold and did not sell, and determine which categories have potential to move upward

Scan business and industry-wide trends for their class, scan competitive landscape, analyze consumer data

Identify trends in consumer lifestyle, style and technology for their class

Provide significant input for breaking top-line financial targets into class level targets by buying period

Review current vendor lines and attend relevant trade shows

Provide significant input into assortment guidelines based on merchandise strategy at class level around critical item type, breadth and depth comparisons and space allocation

Establish expected turn and in-and-out dates at class level based on item type
Candidate qualifications
5 – 7 years proven merchandising experience managing a larger retail portfolio. You may have been involved in seasonal, housewares, lifestyle, decor or home fashion areas
Strong negotiation skills demonstrated through several successful vendor negotiations
Ability to build effective relationships cross functionally both internally and with vendors
Ability to multi-task and prioritize key business priorities and see them through to completion
Strong analytical ability to extrapolate pertinent information from various sources (customer reports, vendor's reports, and spreadsheets) and analyze data for decision making purposes
University degree in a related field
Strong verbal and written communication skills
Ability to adapt to a fast pace, cross-functional and dynamic environment
DIVERSITY is key to the company; we welcome applicants regardless of race, gender, age, and those with disabilities.
We're looking for talent with leading edge retail experience. In return, our Client offers a competitive salary, bonus, shares and career growth for achievers.
All inquiries will be treated in strict confidence. For an initial exchange of information, please contact Wolf Gugler at (888) 848-3006 or apply here.
Not for profit organization requires retail business leader with 5 – 7 years experience. Growth opportunity to lead four stores selling new and gently used renovation materials.  See torontohabitat.ca for details. Send resume to hr@torontohabitat.ca  
Resumés
A results driven sales professional and strategist view this

resumé

A conscientious, highly motivated manager with a results-oriented track record in developing new business.

view this

resumé

A goal oriented sales director that has superior management skills, customer oriented, with in depth knowledge.

view this

resumé

An experienced merchandising executive possessing passion, vision, and a strategic approach to delivering bottom-line.

view this

resumé

Senior sales/marketing leader with experience in all classes of trade wishing new HARDLINES career. view this

resumé

Very Experienced Business Unit Manager, great passion for generating sales and building relastionships.view this

resumé

Worked through my career within the manfucaturer, wholesale and consumer goods industries. view this

resumé

Senior Sales Manager with vast experience in retail and wholesale sales growth in Canada. view this

resumé
Connect with us!