IN THIS ISSUE:

Lowe's Canada introduces power tool lines for pros and DIYers
Global DIY Summit: expect a new consumer mindset, more project sales
Why your brand has to stand for something that's important to consumers
Canadian Tire undertakes aggressive rollout of Concept Connect

PLUS: New majority owner at BMR store in La Tuque, Que., Federated Co-op names Community Spaces program recipients, Canadian Tire launches activewear brand, Giant Tiger will hold grand opening, Kruger acquires Domtar pulp mill, GMS acquires Florida dealer, home sales fall in May, and more!

Lowe's Canada introduces power tool lines for pros and DIYers

Lowe's Canada will roll out two dedicated brands in its stores over the next few months. The Flex and Kobalt tool brands are already in Lowe's U.S. stores.

Flex is a power tool line for contractors and pros. The Flex line first arrived in Lowe's stores in the U.S. just over a year ago as part of the retailer's strategy to strengthen its connection with contractors. It's produced by Chervon, a global tool manufacturer, which also manufactures Kobalt's cordless power tool lines for Lowe's.

The new lines are already available online, but they'll be gradually introduced to stores beginning with Réno-Dépôt, which will get an expanded selection in time for Father's Day. Lowe's stores will get the lines in the fall.

"These two brands are real game changers for DIYers and contractors nationwide," said Chris West, SVP merchandising at Lowe's Canada, "thanks to products that set new standards in the market in their respective categories and offer more value to our customers."

For the pro customer, Flex cordless tools boast fast charging times, long runtimes, and more power. Lowe's, RONA, and Réno-Dépôt customers currently have access to some 30 Flex products, but this range is expected to grow later in the year with a second wave of products that feature lithium batteries.

"The addition of this brand is exciting news for our professional customers," said Jeff Oben, senior director, pro sales - in store, at Lowe's Canada. "Things move fast on a job site, so it's essential for contractors to have reliable, high-performance tools that allow them to do more work, more efficiently. And that's exactly what the Flex assortment offers."

The Kobalt brand is a private label line of power tools designed for DIYers. It consists of a wide selection of cordless tools and outdoor power equipment for the retail market. The cordless tool assortment features more than 70 products in 24 and 40 volts. Kobalt also offers corded power tools, hand tools, and storage products.

Global DIY Summit: expect a new consumer mindset, more project sales

Expect the supply chain to remain in disarray for at least another eight months. Nor will inflation go away any time before that, though it will likely start to ease into 2023.

These were just some of the insights shared at the eighth Global DIY Summit, held earlier this month in Copenhagen, Denmark. The event drew 900 people from 55 countries, including retail leaders from 250 hardware and home improvement companies worldwide. Hardlines was there, and we met retail executives from Denmark, Finland, France, Italy, Australia, Germany, Japan, Britain, and the U.S.

The first day kicked off with an emphasis on the importance of sustainability in this industry, the quickened rate of change due to staggering worldwide inflation, the war in Ukraine, and disruptions in the supply chain.

Against that backdrop of world events, Mark Herbek, executive director, home improvement at the Cleveland Research Co., noted that home improvement retail was up 35 percent in the U.S. over two years under COVID (comparable to growth in Canada, according to Hardlines).

Out-of-stocks continue to run as high as 25 percent and this will extend the home improvement cycle as people push out projects until product is available. "But more dollars will be chasing fewer products and this is resulting in staggering inflation."

While online sales continue to stay healthy, in-store traffic has flattened compared with pre-COVID rates. "We are past the peak in the U.S. We are now seeing a declining environment." Herbek said that it has taken from 10 to 17 months historically for this cycle to recover.

Herbek believes that pent-up demand will keep home improvement stronger than other retail for the near future. But he pointed out some things to watch for. Expect permanent lifestyle changes among consumers: 13 percent of people surveyed by Cleveland Research say they're not going back to pre-COVID activity.

And expect continued pent demand to drive in-store traffic. Half of consumers said they want to get going on projects that they've intended to do even before the pandemic, not because of COVID. So dealers should expect to sell more big projects.


Why your brand has to stand for something that's important to consumers

One thing a roomful of retail leaders was looking for from the recent Global DIY Summit, held recently in Copenhagen, Denmark, was some direction on the way back to a normal world following the devastation of COVID. But one presenter did not have encouraging news.

"If you're looking to settle into the new normal, there's no normal to return to," said Ken Hughes, a consumer and shopper behaviour specialist and customer experience strategist.

Succeeding in retail will always require retailers to understand their customers. But Hughes went even further. "You have to get inside the head of today's consumer." And with all the talk these days of being agile in business, he said resilience represents true agility now.

But he added another factor to the mix of evolving one's business: "innovation must find ways to have fun" while attempting to confront and manage the forces of change.

"The metaverse is coming, but we're not too sure how it will work. It's coming, and we'll all be immersed in it, but don't know how it will work." And it will grow, he predicts, to be worth several billion dollars.

Hughes talked about the "blue-dot consumer," someone who stands in the middle of a virtual map of services and products, which will all now come to that individual. "We even have restaurants coming to us," he noted. "Everything has circled around the customer."

Through all that the digital, virtual world embodies, it will remain crucial to maintain the capacity for connecting with other people. For retailers, the idea of the "customer lifetime model" is still strictly transactional, which is no longer enough. The connection has to be deeper; it has to be real. "We need to get to that place with our customers. We need to give them some reason to connect with us as a brand."

This requires a company to "know what you stand for and why the customer should be involved with you at all," he said.

"It takes vulnerability and courage."

Canadian Tire undertakes aggressive rollout of Concept Connect

A new retail strategy called "Concept Connect" is in the works at Canadian Tire, with plans to roll it out by the end of 2025. The program involves getting more sales space out of its stores.

"We're looking to expand our square footage by 10 percent in the network, and we'll be able to enhance over 50 percent of the square footage in the network," said TJ Flood, president of Canadian Tire Retail, during a call to analysts following the release of its first-quarter results.

The project involves over $1-billion of the $3.4-billion Canadian Tire announced in March it plans to invest over the next four years to expand its digital reach and drive long-term growth.

The rollout of the new Concept Connect store format involves about 225 Canadian Tire stores. "And we're making great progress," Flood continued. One group of stores has already been launched, while another group will be launched during September and October.

"We've already opened five of them in the spring, including markets like Hamilton and Montreal. And we're excited that we're on track to launch two of what we're describing as remarkable, retail versions of Concept Connect, which offer a little bit larger and augmented brand experience to showcase the best of what we have to offer."

The Concept Connect format is being rolled out at the same time that Canadian Tire is introducing a new, large-format store called "Remarkable Retail." This footprint exceeds 100,000 square feet, with openings already in Ottawa and Welland, Ont., and a location in Calgary targeted for 2025.

M-D Canada has appointed Andrew Gladstone as VP of sales, retail channel, effective June 6. He will oversee the management of all sales functions for the retail and consumer segments of the Canadian business. Gladstone joins M-D Canada from Onward Manufacturing, where he most recently served as VP of sales for all customer channels. Prior to that, he worked with MTD Products.

John Herbert, general secretary of the European DIY Retail Association (EDRA) and the Global Home Improvement Network (GHIN), was honoured with the Global DIY-Lifetime Achievement Award at the international associations' Global DIY Summit, held in Copenhagen, Denmark. Herbert built GHIN to be an umbrella association linking major home improvement retailers worldwide. He is also co-founder and chairman of the Global DIY Summit.




... that the Hardlines podcast series, "What's in Store," has become a runaway hit? The latest episode features a conversation with Marianne Thompson, chief merchandising officer at Home Hardware Stores Ltd. To make sure you get access to every podcast as soon as it's released, sign up here. Hardlines Podcasts are free!

RETAILER NEWS

The Atikamekw Council of Wemotaci is the new majority owner of the BMR store in La Tuque, Que. The $1.8-million transaction leaves the prior owner, Pierre Naud Inc., with the remaining 49 percent interest. The band council is the smallest of three in the Atikamekw nation, who are indigenous to central Quebec and speak a variety of Cree. A future second phase of the partnership would see a point of service set up in Wemotaci itself.

Federated Co-operatives Ltd. has named the latest beneficiaries of its Community Spaces program. FCL is investing a combined total of $1 million in 13 community projects across western Canada. This year, these include swimming pool improvements in Bengough, Sask., and a park revitalization in Hornby, B.C.

Canadian Tire Corp. has launched "Forward With Design," its first in-house activewear brand. The line consists of three collections: Push (described as "elevated activewear"), Free (loungewear), and Friday ("transitional work-leisure"). Forward With Design's full assortment is available at more than 200 SportChek and Sports Experts locations across Canada.

Giant Tiger Stores will hold the grand opening of a new store in Madawaska Maliseet First Nation, near Edmundston, N.B., on June 25. It's a 17,800 -square-foot outlet; the retailer's store count now boasts more than 260 stores.

Kruger Specialty Papers has completed its acquisition of the Domtar pulp mill in Kamloops, B.C. Operations at the facility, which makes softwood kraft pulp, will continue unaffected. The deal will allow Kruger to source high-quality pulp to some of its paper mills.

Gypsum Management & Supply has acquired Construction Supply of Southwest Florida Inc. The company has also opened four new greenfield locations and five new AMES Taping Tools stores. Established in 2002, Construction Supply of Southwest Florida is a distributor of stucco, building, and waterproofing supplies.

Sales of homes recorded via Canadian MLS systems fell 8.6 percent in May. That followed a larger drop recorded in April. The actual (not seasonally adjusted) number of transactions in May 2022 came in 21.7 percent below the record for that month set last year. (Canadian Real Estate Association)

Investment in building construction increased by 2.7 percent to $20.9-billion in April. Spending on residential construction rose 3.2 percent, a seventh consecutive monthly increase, to $15.7-billion. British Columbia saw the largest gain, up 8.3 percent. Investment in single-family homes increased 4.5 percent to $8.8-billion. (StatCan)

Hardlines is now receiving entries for the 2022 Outstanding Retailer Awards. All Canadian hardware and home improvement retailers and managers who have operated under their current ownership for at least two years are eligible. Dealers may submit their entries directly to Hardlines. ORA submissions are due Wednesday, June 22. (To fill out the ORA application, please visit www.oras.ca; or contact our Acting Editor, Steve Payne, for further information. Le formulaire est également disponible en français.)

"We don't have a percentage goal but I can tell you that if we have an opportunity to buy locally instead of from another country of region, we will buy local."
—Marc-André Bally, senior VP at Costco Canada. He told Le Journal de Montréal that his company is focusing more on sourcing locally.
Classified Ads




DEALER DEVELOPMENT MANAGER
                                                                                                                                                 
Home Hardware has an exciting opportunity for a driven self-starter who will be responsible for the growth of Home Hardware Market Share through the aggressive conversion of Dealer Owners from other Banners and potential Greenfield locations to Home Hardware. If you are a strong communicator and thrive in a competitive and fast paced environment, please make an application today!
This is a remote position; due to the extensive travel throughout Atlantic Canada and Quebec, there is a preference for applicants based in these areas.
JOB DESCRIPTION:
Through existing contacts or cold calling aggressively meet with other banners promoting the Home Hardware program.
Present Home Hardware Systems and services and programs to all interested applicants.
Start and complete the Home Hardware Application Process with interested Dealers.
Coordinate Banner conversion change-over for a seamless transition, provide on-boarding/training for new banner conversion Home Dealers.
Collaborate with retail operations to drive Market growth through Banner conversions, Greenfields (New Dealer Owners).
Work closely with Senior Development manager to maintain a Data Base of applicants, prepare target market reports for potential new locations
QUALIFICATIONS:
A strong understanding of the Home Improvement Market and the strategy needed to succeed in a highly competitive market.
Thorough understanding of the Retail industry, LBM (Lumber and Building Materials), and basic accounting.
Excellent communication, oral and written, planning, organizational, negotiating and presentation skills.
Computer literate with strong knowledge of MS Office, Power point, Teams, outlook, Excel.
Bilingual (English and French) would be an asset.
Willingness to travel extensively throughout Atlantic Canada and Quebec.
For the full job posting, please visit our Careers page at www.homehardware.ca/en/careers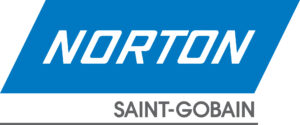 Saint-Gobain Abrasives is currently seeking candidates who are persistent, tenacious and possess a high level of energy to fulfill the DIY Retail Sales Supervisor role for their established abrasives territory, set up for significant growth opportunities.  The ideal candidate is self-motivated along with a demonstrated track record of successfully managing territory accounts. 
The Sales Supervisor position is key to providing territory coverage to the following areas:  Ontario and Western Provinces
To Apply please visit: https://careers.saint-gobain-northamerica.com/career-search/job/?id=CAN00086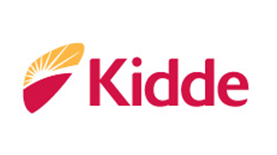 Job Opportunity- Senior National Account Manager- Kidde Canada Sales 
Carrier's Fire &  Security business develops a comprehensive product portfolio to protect buildings, people, and assets; providing innovative products that include fire extinguishers, carbon monoxide, and smoke detectors, fire suppression systems, advanced software and hardware, IP solutions, wireless communications, electronic locking systems, and mobile applications,. Among its leading brands are Kidde, LenelS2, Supra, Onity, Fenwal, and Marioff, offering robust security and life safety systems, affordable, flexible lock and key management solutions, and fire safety equipment and systems.
Kidde Canada, a division of Carrier Fire & Security,  is seeking a Senior National Sales Account Manager to lead top National Accounts in Canada with responsibilities that include working with sales and marketing groups to provide action plans for achieving price integrity, margin enhancement, and well-coordinated project execution and growth within the assigned channel. Reporting to the Vice President of Retail Sales, the Account Manager will emphasize execution of strategic sales and marketing goals at the retail level.
For more information, please click here:  Senior National Account Manager Canada at Carrier

Looking to post a classified ad? Email Michelle for a free quote.
Privacy Policy | HARDLINES.ca



HARDLINES is published weekly (except monthly in December and August) by HARDLINES Inc.
© 2022 by HARDLINES Inc.
HARDLINES™ the electronic newsletter www.HARDLINES.ca
Phone: 416.489.3396; Fax: 647.259.8764

Michael McLarney — President— mike@hardlines.ca
Steve Payne — Acting Editor— steve@hardlines.ca
Geoff McLarney — Assistant Editor— geoff@hardlines.ca

David Chestnut — VP & Publisher— david@hardlines.ca
Michelle Porter— Marketing & Events Manager— michelle@hardlines.ca
Accounting — accounting@hardlines.ca

The HARDLINES "Fair Play" Policy: Reproduction in whole or in part is very uncool and strictly forbidden and really and truly against the law. So please, play fair! Call for information on multiple subscriptions or a site license for your company. We do want as many people as possible to read HARDLINES each week — but let us handle your internal routing from this end!

1-3 Subscribers: $495
4 -6 Subscribers: $660
7 -10 Subscribers: $795
11-20 Subscribers $1,110
21-30 Subscribers $1,425

We have packages for up to 100 subscribers!

For more information call 416-489-3396 or click here
You can pay online by VISA/MC/AMEX at our secure website, by EFT, or send us money. Please make cheque payable to HARDLINES.