IN THIS ISSUE:

As Home Hardware confirms virtual fall show, other groups still uncertain
Winning retailers wanted: the Hardlines Outstanding Retailer Awards
Following grocery's lead, hardware vendors seek guidelines for retail relations
Reinventing home improvement retail: a view from Europe

PLUS: Home Hardware named one of Canada's best managed, Canadian Tire's online sales soar, Lowe's introduces curated design collections, GMS to acquire Westside Building Material, CanWel reports Q1, Laferté adopts electronic bin tags, Intertape Polymer Group's results, Spectrum Brands' Q2 sales up 22.6 percent, West Fraser sees Q1 earnings rise, residential construction investment increases, and more!

As Home Hardware confirms virtual fall show, other groups still uncertain

Home Hardware Stores confirmed last week that its 2021 Fall Market will be a virtual event. It will be held over eight days, from Sept. 27 to Oct. 4, in an effort to "provide the entire Home community with an opportunity to connect and for dealers and store staff to engage with suppliers over an interactive platform," according to the company.

Under the theme, Unite, the show will be Home Hardware's 117th market, and the fourth to be held virtually, a response to the limitations imposed by the worldwide pandemic. And it reflects the uncertainty that pervades the industry—and the world.

"Home Hardware continues to leverage technology in new and innovative ways to support our dealers' growth and profitability," said Kevin Macnab, Home Hardware's president and CEO, in a release. "While we look forward to returning to a physical market when it is safe to do so, we continue to provide an engaging virtual experience that delivers value to both our dealers and suppliers."

Other events have either taken the plunge to commit to a live event or are still on the fence. Orgill, the Memphis-based hardware wholesaler, holds its Fall Dealer Market each year in August. After that event was forced to go virtual last year, the company had hoped to return to a live event this summer in Chicago. Now, Orgill will host an online buying event that will run from Aug. 16 to 27.

Closer to home, our own Hardlines Conference is being planned as a live event from October 19 to 20, with a virtual component to provide wider access to our speakers. The Outstanding Retailer Awards, typically held at the end of day one of the conference, will also be broadcast virtually in tandem with the live gathering.

The day after the Hardlines Conference, the National Hardware Show starts in Las Vegas. The show, which has historically attracted upwards of 25,000 people from all over the world, will take place with updated health and safety guidelines. These will include obligatory face masks, temperature screenings for everyone entering the show, and plenty of sanitation stations available throughout the show floor.

But many Canadians have been reluctant to travel internationally. According to Sam Moncada, president of the Canadian Hardware & Housewares Manufacturers Association, a recent poll of his members determined that less than five percent were intending to attend the Vegas show. In fact, many of his members have company restrictions against any travel at all before the end of the year.

Uncertainty will remain at least until then. BMR Group typically holds its show in Quebec City in the early part of November, drawing member-dealers from across the province, plus the Maritimes and Ontario. After conducting a virtual show last year, BMR has yet to confirm which formula it will use for 2021.

Winning retailers wanted: the Hardlines Outstanding Retailer Awards

Hardlines is pleased to announce the call for entries for the 2021 Outstanding Retailer Awards. The awards, which recognize the finest retailers in the hardware and home improvement industry, are national in scope. All Canadian hardware and home improvement retailers and managers who have operated under their current ownership for at least two years are eligible.

Anticipating the ability to host a live event, Hardlines will offer winners a trip for two, plus two nights' accommodation in Niagara-on-the-Lake, to attend the Hardlines Conference on Oct. 19 and 20 and participate in the ORA Gala Dinner. In addition, winners will receive an inscribed plaque, a write‐up in Hardlines Home Improvement Quarterly magazine, and a customized video and photo ready to be sent to local media.

Categories to enter:

Hospitality, an environment that fosters bringing people together and
Best Hardware Store (any size);
Best Building Supply/Home Centre (under 15,000 square feet)
Best Building Supply/Home Centre (over 15,000 square feet)
Young Retailer Award (a store manager, owner or employee 35 or under)
Marc Robichaud Community Leader. This award is open to all stores. Its purpose is to celebrate the outstanding contributions, events, charitable donations, etc., made by a store's staff/managers/owners to the community they serve
Best Large Surface Retailer (over 65,000 square feet)
Best Contractor Specialist Store

Dealers may submit their entries directly to Hardlines. Alternatively, their chain or buying group head offices may select their best dealer(s) and prepare their entries for them in collaboration with the dealer. Head offices may enter more than one store per category. In addition, suppliers may identify specific outstanding retailers for entry.

ORA submissions are due June 25.

Hardlines is planning to award the winning dealers in person during our Gala Dinner at this year's Hardlines Conference, which will be held Oct. 19 and 20 at the Queen's Landing Hotel, Niagara-on-the-Lake, Ont. While the state of the world remains uncertain, we are optimistic that the Hardlines Conference and Awards Gala can be staged live.

Hardlines is committed to providing a safe and comfortable environment in which to host the conference and the awards. We will provide updates as the event draws nearer.

(To fill out the ORA application, please visit www.oras.ca; or contact our Editor, Christina Manocchio, for further information. Le formulaire est également disponible en français.)




Following grocery's lead, hardware vendors seek guidelines for retail relations

Metro Inc. is developing a code of practice to govern its relations with suppliers, La Presse reports.

"We are working on a draft guide and we have called on other stakeholders in the chain," Marie-Claude Bacon, VP of public affairs and communications, told analysts on a recent earnings call.

The move comes after Sobeys opted earlier this year to draft a code of conduct, including a dispute resolution mechanism, in conjunction with suppliers group Food, Health and Consumer Products of Canada. That announcement followed Walmart's decision to impose "development fees" on suppliers, which prompted protests from FHCP.

The practice is drawing heat from both vendors and consumers. COVID has benefitted grocery retailers, and many feel those benefits have not trickled down to either workers or suppliers. For example, Loblaw Cos. saw its profits grow a healthy 30 percent in the first quarter.

Sam Moncada, president of the Canadian Hardware & Housewares Manufacturers Association, applauds Sobeys' move to adopt a code of conduct. He says his vendors remain concerned by practices in other retail sectors like grocery, as hardware retailers may want to adopt them in turn. That possibility becomes even more likely given the number of senior executives and merchants who have come over from grocery to some of the larger retail groups in this industry.

Moncada says the trouble started when Walmart imposed fees last fall. Walmart began charging vendors an "infrastructure development fee" of 1.25 percent of the price of products, with an additional five percent for wares sold online. All of this was on top of existing fees already agreed to with each vendor.

"Our members banded together saying this is not fair," says Moncada. "It's not ethical." Now, he adds, some provincial governments, including Quebec and Ontario, have been looking at this issue. But the pandemic has pushed it down on the list of priorities.

Moncada stresses that the issue is not confined to the grocery. "That's something we're definitely trying to do—to communicate to governments that this affects all big retailers—including the hardware side, absolutely."

Reinventing home improvement retail: a view from Europe

The retail home improvement industry is facing numerous challenges amid fundamental transformations. Moreover, says Belgian retail expert Thierry Coeman, the pandemic will continue to have a tremendous impact on the future of the home improvement store internationally.

Coeman, author of the report "Hammertime," delivers a framework that retailers and suppliers should consider for reshaping the future home improvement store.

Coeman analyzes what is needed to create a renewed business model, entirely focused on service patterns. Tomorrow's store "needs to be articulated around four principles, all driven by smart technology.

These are:

Hospitality, an environment that fosters bringing people together and a sense of community
Education, putting the onus on retailers and suppliers to provide shared experiences
Ability to share experiences and cross-pollinate know-how beyond the expertise of store staff
Gamification, "through product and service workshops or demonstrations which, all together, will genuinely enhance the 'fun factor'"

The concept of the store itself must also change, says Coeman. The front end needs to offer a "community platform" for encounters between expert staff and end-users. The focus here will be on inspiration and advice for the DIYer. The successful back end will offer "a B2B service platform with a strong focus on tailor-made end solutions, inventory, and delivery." It will be tailored to the pro customer.

"The intelligent interaction between the front end and back end needs to be perceived as a natural conversion from imagination—ideas and dreams, to reality—implementation of expectations," Coeman notes.

(This is a fascinating white paper, written by a long-time friend of Hardlines. To order the complete document at a cost of just €25, email Thierry Coeman directly.)

 





 

... that the next instalment of our podcast series, "What's in Store," is coming out this week? This time we speak with Doug Anderson, president and CEO of Peavey Industries, a company that has undergone terrific growth in recent years. He talks about amalgamating TSC Stores into Peavey Mart, and the decision to take over the Ace Hardware banner in Canada. Hear about Anderson's vision for a truly national hardware company. Click here then scroll down to sign up for our incredible podcast series!

RETAILER NEWS

Home Hardware Stores Ltd. has been named one of Canada's Best Managed Companies for 2021. Established in 1993, the designation is sponsored by Deloitte Private, CIBC, Canadian Business, Smith School of Business, and TMX Group.

Canadian Tire Corp. Ltd. turned a Q1 profit of $151.8 million after posting a $13.3 million loss a year ago. Revenues rose nearly 10 percent to $3.32 billion, up from $2.85 billion in Q1 2020. Sales at the Canadian Tire banner grew by 20.1 percent. Comp sales across the Canadian Tire Retail business rose by 19.2 percent, while online sales ballooned by 257 percent to almost $450 million.

Lowe's Cos. has introduced the Lowe's House of Curators, a series of design collections curated by tastemakers of note. For the first selections, the retailer partnered with interior designer Iris Apfel. Her picks include Palm Beach in Your Backyard, a line of 52 outdoor living products, and the 70 pieces in Modern Maximalism, which combine "small details with big personalities."

Atlanta-based commercial dealer GMS has reached a $135 million cash deal to acquire Westside Building Material, an independent U.S. distributor of interior building products. GMS is growing in Canada through its ownership of companies such as WSB Titan, Slegg Building Materials, and Rigney Building Supplies.

CanWel Building Materials Group Ltd. reported Q1 revenues rose 59.1 percent to $519.9 million, up from $326.7 million in Q1 of 2020. Net earnings ballooned to $34.2 million, compared to $850,000 a year ago. The sales increase was attributed to both sales volumes and pricing, as the pandemic-inspired home improvement boom continued throughout the quarter.

Laferté Renovation Center, an ILDC member based in St-Hyacinthe, Que., has adopted JRTech Solutions' PRICER labels, becoming the first North American hardware chain to make the move to fully graphic electronic shelf labels (ESL).

Intertape Polymer Group's revenues rose 24.2 percent in Q1 to $345.6 million, as demand rose for products such as protective packaging and water-activated tape. Net earnings increased by $4.7 million to $19.1 million, with gross profits outstripping higher expenses.

Spectrum Brands Holdings Inc., which owns Kwikset and Weiser, said last week its Q2 sales grew 22.6 percent. Sales in hardware and home improvement rose by 18.4 percent, with growth across all categories. Profits of $36.8 million, compared with a loss of $59.2 million a year prior.

West Fraser Timber Co. Ltd. said this month its Q1 earnings rose to $665 million on sales of $2.3 billion, from earnings of $9 million on sales of $890 million a year prior. The results also represented gains from the previous quarter, when the company reported a $282 million profit and revenues of $1.29 billion. Q1 also saw the completion of West Fraser's acquisition of Norbord Inc., for $4 billion in stock.

Residential construction investment increased for the eleventh consecutive month, up 7.6 percent to $14.0 billion in March. Investment in single units jumped 10.7 percent to $7.8 billion. Quebec led the way with an increase of 30.4 percent, followed by Ontario, which was up 9.8 percent. Growth in multi-unit construction continued, up 3.9 percent. Non-residential construction investment rose 1.1 percent in March. (StatCan)




Our newest Hardlines Podcast Series, The History of Home Improvement, has gone live. Our inaugural episode takes a very personal look at the legacy of Home Hardware co-founder Walter Hachborn and the circumstances that led to his being named Retailer of the Century. Click here now to sign up for the Hardlines Podcast Series!

"We are honoured to be recognized as one of Canada's Best Managed Companies and named a Platinum Club member for the third consecutive year. At Home Hardware, we believe talent and culture is our competitive advantage and we are proud to celebrate this designation with the entire Home team."
—Kevin Macnab, president and CEO of Home Hardware Stores Ltd., on the company being recognized as one of Canada's best managed.

 
Classified Ads




Senior Director, Business Development – Eastern Canada

We are looking for a new member to join our team at BMR Group in the context of a remote job (mainly on the road). This person will work under the Vice President, Strategy and Network Development and will have as main responsibilities:
Design and create the development strategy for the dealer network in Quebec, Ontario and the Maritimes.
Research and identify new business opportunities across Canada.
Competitive salary and benefits!
For more information about this opportunity and to apply:  https://www.bmr.ca/en/jobs/a20210506-02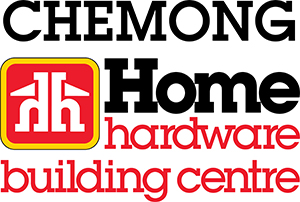 Chemong Home Hardware Building Centre is a national award-winning store in Peterborough, and we are looking for an experienced and professional Lumber Yard Manager to join our team and oversee our large volume yard. An individual who is a proven leader, problem solver, detail oriented and willing to go above and beyond will thrive in this role.
The Lumber Yard Manager will be responsible for overseeing all aspects of the Lumber Yard operations including maintenance of facilities, inventory control, merchandising, sales, cost containment, personnel management and motivation. Objectives are accomplished by personal action and/or delegation of responsibility as appropriate. The Lumber Yard Manager performs all assigned tasks with sufficient speed and accuracy to ensure warehouse operations run safely, efficiently, professionally, and courteous and prompt customer service is maintained at all times.
To view our full job posting and to apply please visit: https://ca.indeed.com/viewjob?cmp=Chemong-Home-Hardware-Building-Centre&t=Lumber+Yard+Manager&jk=6c997f0ed1685a3a&q=chemong+home+hardware&vjs=3



Looking to post a classified ad? Email Michelle for a free quote.
Privacy Policy | HARDLINES.ca



HARDLINES is published weekly (except monthly in December and August) by HARDLINES Inc.
© 2020 by HARDLINES Inc.
HARDLINES™ the electronic newsletter www.HARDLINES.ca
Phone: 416.489.3396; Fax: 647.259.8764

Michael McLarney — President— mike@hardlines.ca
Christina Manocchio — Editor— christina@hardlines.ca
Geoff McLarney — Assistant Editor— geoff@hardlines.ca

David Chestnut — VP & Publisher— david@hardlines.ca
Michelle Porter— Marketing & Events Manager— michelle@hardlines.ca
Accounting — accounting@hardlines.ca

The HARDLINES "Fair Play" Policy: Reproduction in whole or in part is very uncool and strictly forbidden and really and truly against the law. So please, play fair! Call for information on multiple subscriptions or a site license for your company. We do want as many people as possible to read HARDLINES each week — but let us handle your internalrouting from this end!

1-3 Subscribers: $495
4 -6 Subscribers: $660
7 -10 Subscribers: $795
11-20 Subscribers $1,110
21-30 Subscribers $1,425

We have packages for up to 100 subscribers!

For more information call 416-489-3396 or click here
You can pay online by VISA/MC/AMEX at our secure website, by EFT, or send us money. Please make cheque payable to HARDLINES.