IN THIS ISSUE:

Product shortages, staffing, lead dealers' concerns, says survey
BMR launches private-label paint with Quebec manufacturer Laurentide
Canac latest victim of cyber attack, underscoring vulnerability of all retailers
How important is leadership? Hiring for spring? HR Advisor newsletter offers tips

PLUS: Lowe's acquires Stainmaster, Metro developing code of practice for suppliers, Tractor Supply's Q1 sales rise, Sherwin-Williams reports Q1 sales, PPE drives 3M's first-quarter sales, Liteline sets up Western Canada DC, Masco's Q1, retail sales rise in February, and more!

Product shortages, staffing, lead dealers' concerns this spring, says survey

Dealers are complaining about product shortages and it remains their biggest business challenge, according to a new survey by Hardlines.

In the 2021 Business Conditions Survey, we asked dealers what their biggest concerns are. The survey went out to dealers and store managers across Canada earlier this spring.

Availability of product was the No. 1 response, with almost 89 percent of respondents citing this challenge as their leading business concern. A related issue, sourcing and product shortages, was indicated by 71 percent of respondents.

The shortage of supply, especially of lumber and building materials, has driven up prices to new levels as both consumers and contractors scramble to get renovations done during the lockdowns. The price of lumber has almost tripled over the last year, with SPF (spruce-pine-fir) two-by-fours reaching $1,040 per thousand board feet—up from $445 a year ago.

Staffing was the second-most cited concern, chosen by 46.6 percent of respondents.

Comments by dealers, submitted anonymously to ensure confidentiality of the results, including concerns about product shortages and the need for young people to look to this industry for career opportunities. "Keeping product on our shelves is my biggest concern. Our sales would have been up far higher if we had stock," said one respondent.

"Product availability is extremely concerning. It seems to be a problem with most suppliers," noted one response. "We have lots of customers looking to quote future jobs and we can't say with certainty that products will be available. Plywood has been especially hard to obtain and is a necessity in the building industry."

On the issue of hiring, a store's location can have as much impact as local conditions. One dealer indicated they are challenged by both, "We have very large staffing concerns as we are based in a town that has been extremely busy during the pandemic … so there are a lot of businesses right now hiring, and the market is tough to find anyone to work."

Another dealer addressed both concerns. "Lack of motivated people who want to work is a huge issue for our location. As well, shortages of product have been an issue, making us source more product from outside suppliers, rather than our buying group."

BMR launches private-label paint with Quebec manufacturer Laurentide

BMR Group has partnered with Société Laurentide to launch a house brand of paints under the Splendi and Splendi Supreme brand.

The new line of acrylic paints was designed at Laurentide's labs and designed to offer affordable, quality paints suitable for both DIY and contractor customers. The new initiative has created about 30 jobs for the company and further investments to modernize its plant in Shawinigan, Que. Laurentide is a Quebec-based family business whose roots go back 70 years.

"The program has been in development for at least six months to a year," said Jonathan Gendreau, VP of strategy and network development for BMR. "We were basically looking to change suppliers. As part of [parent company] Sollio, we always have to make sure we give an opportunity to a local supplier." BMR's former private-label paint was supplied by Sico, which pulled out of the province early in 2019.

Paint represents the group's best-selling category after building materials. In addition, its paint sales are up more than 15 percent so far this year. Across Quebec, industry sales are close to 13 million gallons (or 52 million litres), following a growth of more than 10 percent in 2020.

The partnership fits BMR's vision on a couple of fronts: Laurentide is a local manufacturer and it shares BMR's commitment to promoting sustainable development. Laurentide was instrumental in setting up a recycling program that has diverted more than 100 million kilograms of post-consumer paint from Quebec landfills since 1994.

BMR stores provide collection points for the program and have recovered more than 200,000 kilograms of paint over the past 25 years by allowing consumers to bring back their empty or partially empty containers.




Canac is the latest victim of a cyberattack, underscoring vulnerability of all retailers

Quebec home improvement chain Canac experienced a malware attack earlier this month. However, the company has reported that its IT systems are now essentially up and running again.

"We don't hide from it: we have been victims of malware," marketing director Patrick Delisle told Le Journal de Montréal. "It's no secret that we have suffered a computer attack."

The trouble started on April 9, when software problems forced Canac to reboot its systems, leaving customers across its store network unable to pay by credit or debit card. Then, following the incident, the company was unable to access its customer service database. Confusion followed as some orders were left uncompleted while other clients were unable to obtain pick-up information.

The retail home improvement industry is a growing target. Barely a month ago, Home Hardware fell victim to a ransomware attack of its own. The criminal group responsible provided screenshots of confidential documents to Home Hardware, proving it had breached the retail company's firewalls.

Home Hardware quickly hired a cybersecurity firm to counter the breach and isolate the attack. The company was later able to share that the attack did not impact individual dealers' retail systems or any consumer transaction or payment data. Likewise, Delisle at Canac indicated that no sensitive data had been compromised.

The growing prevalence of such attacks bears out that no company is immune. In fact, retailers are especially targeted because of their large customer databases that include confidential billing information. Target, Macy's, Home Depot, and Amazon are just some of the retail groups that have suffered data breaches in recent years, and the attacks are growing.

A survey by cybersecurity firm Check Point says most companies it talked with have experienced a rise in security threats and attacks. Phishing emails, compounded by lack of training among workers who regularly must contend with such emails, as well as weak passwords, are some of the top causes of ransomware attacks.

Phishing, which takes the form of emails that pretend to provide important links or attachments, is a leading source of exposure and remote work has only exacerbated the problem. As people rely more than ever on virtual meetings, the rise of fake websites has also grown. According to Check Point, 1,700 new domains featuring the word "Zoom" have emerged since the onset of the pandemic, and 25 percent of them appeared this month alone.

How important is leadership? Hiring for spring? HR Advisor newsletter offers tips

Helping your team through the trying times of COVID requires a team approach, one that should involve giving your managers the tools to cope with their teams. This is just one of the people issues that are addressed in the latest edition of our sister publication, Hardlines HR Advisor.

During the pandemic, IKEA has focused on supporting both the physical and mental well-being of its employees. According to Tanja Fratangeli, head of people and culture, this included more leadership training for managers, such as mental health first aid training through a partnership with the Canadian Mental Health Association. The training was aimed at offering tools to help IKEA leaders know how to provide support and have meaningful conversations with workers who needed that.

While managing the well-being of a team is important, many businesses right now have more fundamental challenges, such as hiring more people to build those teams.

For Don Dyck, president of Kingdon Lumber, a TIMBER MART dealer in Peterborough, Ont., finding reliable seasonal staff has been challenging during COVID-19. "The struggle then is to find the right people. In the midst of all of this, how do you go about doing that?" Kingdon Lumber used to rely more on high school and university students, but Dyck's strategy has shifted in recent years and he talks about that in the latest issue.

When asked what makes a good leader, Zaida Fazlic doesn't hesitate to point out some clear fundamentals. "Who you are as a leader is who you are as a person. That's one of the key things."

Leadership, she says, is not simply about management. "Leadership is about having a vision of the future and articulating it in a certain way to get people to buy into it." Fazlic's insights on leadership are featured in this month's edition of Hardlines HR Advisor.

HR Advisor is designed to keep you informed about human resources in the home improvement industry. Each issue features insightful case studies from within the retail home improvement industry. To ensure you get guidance to help manage and support your teams, every month we include advice from HR professionals who work in retail, wholesale, and manufacturing to share their expertise.

(Hardlines HR Advisor is free of charge to dealers, suppliers, and vendors in the retail home improvement industry. To sign up or share with your HR personnel, click here!)

 





 

... that a new Hardlines Podcast Series launches this Wednesday? Called The History of Home Improvement, our inaugural episode features a look at Home Hardware co-founder Walter Hachborn. In conversation with Steve Payne, the former editor of Hardware Merchandising magazine, we examine why Hachborn was named "Retailer of the Century" by Hardware Merchandising at the end of the last millennium. Don't miss these insights into one of Canada's formative home improvement figures. Click here now to sign up for the Hardlines Podcast Series!

RETAILER NEWS

Lowe's Cos. has acquired Stainmaster, after a decade as the exclusive national home improvement carrier of the carpet brand. The purchase includes all brand-related intellectual property from its parent company, Invista, and all related trademarks and sub-brands.

Metro Inc. is developing a code of practice to govern its relations with suppliers, La Presse reports. The move comes after Sobeys opted earlier this year to draft a code of conduct, including a dispute resolution mechanism. That announcement followed Walmart's decision to impose "development fees" on suppliers, prompting protests from suppliers.

Tractor Supply Co., the U.S. farm and ranch retailer, saw Q1 sales rise 42.5 percent to $2.79 billion, compared to $1.96 billion in the previous first quarter. Comparable store sales increased 38.6 percent, a gain that dwarfed the 4.3 percent reported a year ago. Net income soared by 116.5 percent to $181.4 million from $83.8 million in 2020.

Sherwin-Williams Co.'s Q1 sales rose 12.3 percent to $4.66 billion, with same-store sales up 8.2 percent. Sales volumes were up in all three of the company's segments. Earnings increased by 51.5 percent to $2.06 per share. That included a loss of $0.34 per share from the sale of Wattyl, which manufactures and sells architectural and protective paint in Australia and New Zealand.

3M Co.'s first-quarter net sales increased by 9.6 percent to $8.85 billion. Earnings of $1.62 billion were up from $1.31 billion a year ago. 3M is a major manufacturer of N95 masks, which have seen strong demand throughout the pandemic.

Liteline is establishing a Western Canada regional office and distribution centre. Currently under construction in Langley, B.C., it will serve the area from British Columbia to Saskatchewan, as well as the U.S. Pacific Northwest and California markets. It's expected to be up and running by September.

Masco's Q1 sales increased by 25 percent to $1.97 billion; in local currency, sales rose 22 percent. In the plumbing division, sales rose by 31 percent, while sales of decorative architectural products were up by 15 percent. Operating profit rose 62 percent to $365 million.

Armstrong World Industries reported Q1 operating income of $54.1 million, down 28.8 percent from $76 million in Q1 of 2020. The decline was in line with the company's expectations, largely due to lower sales volume in its mineral fibre business. Net sales increased 1.3 percent over the same period in 2020.

 

Retail sales in February rose 4.8 percent to $55.1 billion. Sales increased in nine of 11 subsectors, led by higher sales at motor-vehicle and parts dealers and gasoline stations. LBM dealers and garden centres saw sales of $3.3 billion, up 3.5 percent from January and 29 percent over last February. Sales were up in six provinces in February, with Quebec and Ontario leading the gain. (StatCan)

Sales of existing U.S. homes in March fell by 3.7 percent to a seasonally adjusted annual rate of 6.01 million units. That was the lowest level since August 2020. Year-over-year, sales rose by 12.3 percent and remained above their pre-COVID pace. (National Association of Realtors)

According to a report by Ravelin, a fraud prevention firm, 72 percent of retail brands around the world expect to grow their fraud teams in the year ahead, while 76 percent predict their budget to tackle fraud will increase over the next 12 months.
     

 

 
Classified Ads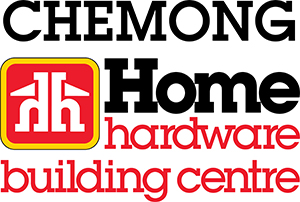 Chemong Home Hardware Building Centre is a national award-winning store in Peterborough, and we are looking for an experienced and professional Lumber Yard Manager to join our team and oversee our large volume yard. An individual who is a proven leader, problem solver, detail oriented and willing to go above and beyond will thrive in this role.
The Lumber Yard Manager will be responsible for overseeing all aspects of the Lumber Yard operations including maintenance of facilities, inventory control, merchandising, sales, cost containment, personnel management and motivation. Objectives are accomplished by personal action and/or delegation of responsibility as appropriate. The Lumber Yard Manager performs all assigned tasks with sufficient speed and accuracy to ensure warehouse operations run safely, efficiently, professionally, and courteous and prompt customer service is maintained at all times.
To view our full job posting and to apply please visit: https://ca.indeed.com/viewjob?cmp=Chemong-Home-Hardware-Building-Centre&t=Lumber+Yard+Manager&jk=6c997f0ed1685a3a&q=chemong+home+hardware&vjs=3



Looking to post a classified ad? Email Michelle for a free quote.
Privacy Policy | HARDLINES.ca



HARDLINES is published weekly (except monthly in December and August) by HARDLINES Inc.
© 2020 by HARDLINES Inc.
HARDLINES™ the electronic newsletter www.HARDLINES.ca
Phone: 416.489.3396; Fax: 647.259.8764

Michael McLarney — President— mike@hardlines.ca
Christina Manocchio — Editor— christina@hardlines.ca
Geoff McLarney — Assistant Editor— geoff@hardlines.ca

David Chestnut — VP & Publisher— david@hardlines.ca
Michelle Porter— Marketing & Events Manager— michelle@hardlines.ca
Accounting — accounting@hardlines.ca

The HARDLINES "Fair Play" Policy: Reproduction in whole or in part is very uncool and strictly forbidden and really and truly against the law. So please, play fair! Call for information on multiple subscriptions or a site license for your company. We do want as many people as possible to read HARDLINES each week — but let us handle your internalrouting from this end!

1-3 Subscribers: $495
4 -6 Subscribers: $660
7 -10 Subscribers: $795
11-20 Subscribers $1,110
21-30 Subscribers $1,425

We have packages for up to 100 subscribers!

For more information call 416-489-3396 or click here
You can pay online by VISA/MC/AMEX at our secure website, by EFT, or send us money. Please make cheque payable to HARDLINES.