IN THIS ISSUE:

Home Depot Canada adds to pro services with express delivery, expanded rentals
Home improvement post-COVID-19: Our latest podcast explores what's in store
U.S. move to double Canadian softwood tariffs means headaches for both countries
TOOLBX is the latest delivery service to connect contractors with products

PLUS: Ace adds Saskatchewan dealer, Quebec Home Hardware dealer adds store, Castle welcomes Quebec plumbing wholesaler as a new member, Home Depot plans wider rollout of online tool rentals, WRLA relocates, Simcoe Decks is a winner, retail sales rise, U.S. home sales slip, and more!

Home Depot Canada adds to pro services with express delivery, expanded rentals

Home Depot Canada is rolling out an enhanced pro express delivery service in some Toronto-area stores.

The service can deliver orders of any size, including bulk, within two hours. Contractors have access to all SKUs in the stores, with the convenience of on-site delivery, including to buildings under construction. Delivery rates are based on the delivery postal code. The company has plans to expand the service to other Home Depot stores.

Home Depot Canada has been adding to its lineup of services to streamline its interaction with contractors. That includes continued expansion and rollout of its tool rental departments. In recent years the company has added larger tools and equipment. Today, a customer can rent anything from a backhoe, mini-excavator, or trencher to a mini-van.

In the U.S., The Home Depot is going a step further, establishing large equipment rental hubs, called Rental Operations Facilities (ROFs), which will augment its existing network of 1,200 in-store rental locations. The company will open more rental centres across North America in the coming year. In addition to large equipment, these will also provide customers with general tools, trucks, and trailers.

Home Depot Canada is ramping up to take advantage of another service connection to the pro customer. The recent acquisition of HD Supply by parent Home Depot in Atlanta will add to the Canadian business's offerings. Although no specific details have been confirmed for what that will look like in Canada, the company expects the acquisition to position Home Depot Canada as "a premier provider in the MRO marketplace," according to the company.

Home improvement post-COVID-19: Our latest podcast explores what's in store

What a year it's been. And what a year the industry is experiencing right now. But how long will the spending continue, the prices keep rising, the projects keep coming?

What lies ahead is the topic of the latest podcast from Hardlines. Our editor, Christina Manocchio, in conversation with Hardlines' own Michael McLarney, discusses what to expect through the remainder of 2021 and beyond.

The big shift for retail has been the surge in online sales through the year of COVID-19, with strong sales continuing into 2021. McLarney says dealers of all sizes will have to manage processes and assortments to keep up with customer expectations.

Supply chain disruptions will continue, as prices stay high for raw materials, demand continues to surge for products, and availability is compromised by international shipping challenges.

What can dealers do through the rest of the year to stay prosperous? The importance of marrying the traditional business with their online presence will have to be seamless. "They're definitely going to see the tie-in of their stores, their brick-and-mortar locations with the online business. Those two have to work hand in hand. They have to be strong on both fronts."

McLarney says there has to be "a partnership between the two sides" of the business.  What are you going to do to make your store a unique destination for those customers? They have to become "service centres" to provide a showroom with compelling product assortments, knowledge, and services.

The latest podcast from Hardlines is part of our ongoing series, What's in Store, which interviews leaders in this industry to provide insights and analysis of the many aspects and topics that drive home improvement retailing today.

(Click here to listen to our podcasts and join our mailing list so you don't miss out on future podcasts!)




U.S. move to double tariffs on Canadian softwood causes headaches for both countries

The U.S. Commerce Department issued a decision recently raising countervailing and anti-dumping duties for most Canadian softwood lumber to 18.32 percent. The current rate is 8.99 percent.

However, the rate is not consistent across the industry. Canfor Corp. and Resolute Forest Products Ltd. will be charged even higher tariffs. The rates, which are subject to further review before going into effect six months from now, were set based on data from 2019. Lumber prices have risen steeply since then.

The nine percent tariff is a recent development. Tariffs had been almost 20 percent until they were lowered in December 2020. The only groups that appear to applaud the increase are the U.S. lumber producers—and their lobbyists in Washington. They hope to make domestic U.S. production more feasible and profitable without the steady influx of Canadian timber pouring across the border.

The move has been met by opposition on both sides of the border. The B.C. Lumber Trade Council deplored the ruling. Council president Susan Yurkovich said in a statement that it "will ultimately further hurt American consumers by adding to their costs."

In the U.S., the perennial softwood issue divides homebuilders, who are pressing the Biden administration for a negotiated settlement, and lumber lobbyists who hope the tariffs will encourage domestic manufacturing.

The National Association of Home Builders found the hike yet another way to make houses more costly—and less affordable—for average Americans. In an announcement on its website, the NAHB's chairman, Chuck Fowke, stated:  "At a time when soaring lumber prices have added nearly $36,000 to the price of a new home and priced millions of middle-class households out of the housing market, the Biden administration's preliminary finding … to double the tariffs on Canadian lumber shipments into the U.S. shows the White House does not care about the plight of American home buyers and renters who have been forced to pay much higher costs for housing."

TOOLBX is the latest delivery service to connect contractors with products

TOOLBX, a building materials purchasing platform for contractors, has expanded into the Ottawa market. The company got its start serving the Greater Toronto Area. TOOLBX provides same-day delivery directly to the job site.

"TOOLBX is an essential tech platform purposely designed for builders. It streamlines project purchasing while also getting them materials fast so they can stop wasting time on supply runs and focus on building," said TOOLBX Ottawa city manager Harrison da Costa.

TOOLBX is not alone, nor is it the first to offer product fulfilment and delivery to contractors. Other services have been emerging in recent years, including RenoRun, based in Toronto. Igor Halencak, formerly EVP of merchandising and marketing at Lowe's Canada, joined RenoRun earlier this year as VP of merchandising.

Another is GoFor Industries. Identifying itself as a tech company that offers logistics services, GoFor has its roots in the construction vertical . Since this time last year, the company has expanded into every major market in Canada and many smaller markets. In addition, it has launched in a number of U.S. markets.

TOOLBX was founded in Toronto in 2018 by Erik Bornstein, who spent 15 years as a homebuilder. The platform lets contractors and builders connect, either by mobile or computer, to place orders remotely. It recently launched TOOLBX Pro, a subscription offering that gives users the benefit of bulk buying and unlimited same-day delivery.

The service also works with dealers to get their brick-and-mortar inventory online and offer same-day delivery. In the Toronto area, the company has been working with retailers such as RONA, Lowe's, and New Canadians Lumber (a Home Hardware dealer). It also works with specialty dealers like Centura Tile and Brenlo, a supplier of wood mouldings and doors.

With the move to the Ottawa market, it has added dealers such as Stittsville Home Hardware, as well as the local big box retailers. (Dealers interested in becoming a supplier to TOOBX can click here for more details.)

 





 

... the latest podcast from the Hardlines series What's in Store, features Doug Anderson, president and CEO of Peavey Industries? In this episode, Anderson shares the incredible story of how Peavey, a key regional player based in Red Deer, Alta., has managed in just a few years to grow into a national entity serving stores across the country. Click here now to listen!

RETAILER NEWS

Ace Canada and Sexton Group announced that Superior Home Renos of Foam Lake, Sask., is rebranding as Foam Lake Ace Building Centre and taking advantage of the alliance between Ace and Sexton. Owners Dwayne and Trudy Grona have been in business for 15 years, transforming the space from a dollar store with a connected LBM business to a full-service dealer.

L'Acadien Bricoleur Inc. has purchased Quincaillerie Maurice Hamel & Fils Inc. in Sainte-Croix, Que. The acquisition makes Jean-Claude Parr the dealer-owner of six Home Hardware stores in the province. The Sainte-Croix Home Hardware Building Centre offers 12,000 square feet of retail space, in addition to a warehouse and a lumberyard.

Castle Building Centres Group Ltd. has welcomed Grossiste MR Boucher of Saint-Antonin as its newest Quebec member. Brothers André and Marc Boucher started their business more than 30 years ago, supplying wholesale plumbing, heating, and air conditioning products to local contractors and consumers. Over the years, the business has expanded to include more home renovation products and a designer showroom.

Home Depot plans a wider rollout of its online tool rental pilot. The service will be offered chain-wide, wide enabling customers to rent online, pick up in store capabilities at all 1,300 plus tool rental locations in the U.S. and Canada. This service is expected to enhance the experience for Home Depot's pro and DIY customers while complementing the additional investments the retailer is making to expand its rental footprint and increase assortment and delivery capabilities.

The Western Retail Lumber Association is relocating its office. Its new address is 300-95 Cole Avenue, Winnipeg, Man., R2L 1J3.

Simcoe Decks, based in Barrie, Ont., and Michigan's CAMO teamed up to create two winning decks in the North American Deck and Railing Association (NADRA) National Deck Competition. NADRA hosted its 11th Annual Awards Celebration last month in Clearwater, Fla.

 

Retail sales rose by 3.6 percent to $57.6 billion in March, led by higher sales at building material and garden equipment and supplies dealers (up 19.8 percent) and clothing and clothing accessories stores. Sales increased in 10 of 11 subsectors, representing 79.1 percent of retail trade. Only sales at food and beverage stores saw a decline for the month. (StatCan)

Sales in the U.S. of new single-family houses slipped in April to a seasonally adjusted annual rate of 863,000, down 5.9 percent from the previous month. However, the rate is up 48.3 percent from April 2020. (U.S. Census Bureau)

Sales of existing U.S. homes logged their third straight monthly decline in April. Sale closings fell by 2.7 percent to an annualized pace of 5.85 million, the slowest since last June. (National Association of Realtors)

 

"Although we are a large plumbing wholesaler, we wanted the option to offer our existing customers and the consumer more products and a variety of brands. Castle's vendor network and product assortment will ensure that we continue to grow in many new categories."
—André Boucher, co-owner of Grossiste MR Boucher, a plumbing wholesaler in Quebec and the latest dealer to join Castle Building Centres.

 
Classified Ads




Senior Director, Business Development – Eastern Canada

We are looking for a new member to join our team at BMR Group in the context of a remote job (mainly on the road). This person will work under the Vice President, Strategy and Network Development and will have as main responsibilities:
Design and create the development strategy for the dealer network in Quebec, Ontario and the Maritimes.
Research and identify new business opportunities across Canada.
Competitive salary and benefits!
For more information about this opportunity and to apply:  https://www.bmr.ca/en/jobs/a20210506-02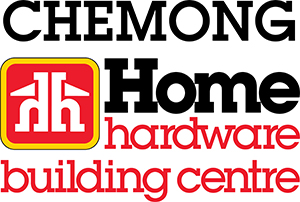 Chemong Home Hardware Building Centre is a national award-winning store in Peterborough, and we are looking for an experienced and professional Lumber Yard Manager to join our team and oversee our large volume yard. An individual who is a proven leader, problem solver, detail oriented and willing to go above and beyond will thrive in this role.
The Lumber Yard Manager will be responsible for overseeing all aspects of the Lumber Yard operations including maintenance of facilities, inventory control, merchandising, sales, cost containment, personnel management and motivation. Objectives are accomplished by personal action and/or delegation of responsibility as appropriate. The Lumber Yard Manager performs all assigned tasks with sufficient speed and accuracy to ensure warehouse operations run safely, efficiently, professionally, and courteous and prompt customer service is maintained at all times.
To view our full job posting and to apply please visit: https://ca.indeed.com/viewjob?cmp=Chemong-Home-Hardware-Building-Centre&t=Lumber+Yard+Manager&jk=6c997f0ed1685a3a&q=chemong+home+hardware&vjs=3



Looking to post a classified ad? Email Michelle for a free quote.
Privacy Policy | HARDLINES.ca



HARDLINES is published weekly (except monthly in December and August) by HARDLINES Inc.
© 2020 by HARDLINES Inc.
HARDLINES™ the electronic newsletter www.HARDLINES.ca
Phone: 416.489.3396; Fax: 647.259.8764

Michael McLarney — President— mike@hardlines.ca
Christina Manocchio — Editor— christina@hardlines.ca
Geoff McLarney — Assistant Editor— geoff@hardlines.ca

David Chestnut — VP & Publisher— david@hardlines.ca
Michelle Porter— Marketing & Events Manager— michelle@hardlines.ca
Accounting — accounting@hardlines.ca

The HARDLINES "Fair Play" Policy: Reproduction in whole or in part is very uncool and strictly forbidden and really and truly against the law. So please, play fair! Call for information on multiple subscriptions or a site license for your company. We do want as many people as possible to read HARDLINES each week — but let us handle your internalrouting from this end!

1-3 Subscribers: $495
4 -6 Subscribers: $660
7 -10 Subscribers: $795
11-20 Subscribers $1,110
21-30 Subscribers $1,425

We have packages for up to 100 subscribers!

For more information call 416-489-3396 or click here
You can pay online by VISA/MC/AMEX at our secure website, by EFT, or send us money. Please make cheque payable to HARDLINES.