May 9, 2011, Volume xvii, #19
""Advertising – a judicious mixture of flattery and threats."
—Northrop Frye (Canadian literary critic and author, 1912-1991)

Offering a full line of non-toxic bedbug prevention products under the Unbuggable brand. Visit us at the National Hardware Show
in Las Vegas May 10-12, booth 6672. www.unbuggable.com
Dutton reveals plans for Calgary DC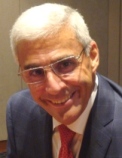 WINNIPEG — RONA's acquisition of TruServ Canada and its distribution facilities here give the retailer added traction in the West – and the ability to continue supporting TruServ customers, including True Value – soon to become TRU – dealers, V&S, and farm and pet dealers. "And it can support RONA dealers [carrying these products] too," says Robert Dutton, president and CEO of RONA.

Meanwhile, the RONA Calgary DC is being readied for expansion – and possible relocation – as it will replace some smaller facilities in the area, as well. "We will consolidate our existing facilities into a new larger facility," says Dutton. He is confident his company's distribution network, including the TruServ Canada warehouse in Winnipeg, can provide reliable service, not just in the West, but across Canada. "We're going to prove to 5,000 independent dealers that we have a solution for them."

The final details of the expansion, which will enhance shipments to RONA's Western dealers, will be announced over the next couple of years, he adds.

"RONA's goal is to become the number-one distributor in the country and I'm confident we can achieve that."
TIM-BR MARTS builds distribution infrastructure
TORONTO — A cornerstone of TIM-BR MARTS' ability to service its dealers will be its full-line hardware distribution capabilities, says Steve Stremecki, vp dealer development for TIM-BR MARTS Ltd.

And that distribution business, Chalifour Canada, continues to fortify its infrastructure with a new DC and a raft of hirings – everything from IT people to inside sales positions. The latest key buyer to join was Stephanie Daoust, appointed category manager – seasonal, based out of Chalifour's Montreal office (see our April 25 issue —Editor).

"Chalifour lets us provide better service and a better range of products to independents," says Stremecki. "And, we have a dedicated team that can look after them."

He says that the addition of the west-coast distribution facilities of IRLY Distributors, purchased by TIM-BR MARTS in March, rounds out Chalifour's offering and supports enhanced service levels, including better turns for dealers. "We needed a solution that was farther west of the Rockies than we currently had."
Independents fall short on service vs. big boxes
ST. JACOBS, ON — As big boxes focus more on training and customer service post-recession, the "customer service gap" is narrowing. That was the message of Scott Wright, director of member services at the North American Retail Hardware Association, in a presentation recently to Home Hardware dealers. He cited an NRHA study that revealed four out of 10 people say they get the best service from big boxes, a dramatic change from only a decade ago.

He blamed the independents themselves for letting this happen. "The failure to train has long-term implications – and I certainly think this narrowing gap is the result of the independents' failure to train."

Wright challenged the dealers to create a culture of training among their staff. "Are you fostering a learning environment in your store? Are you carving out time for training?" he asked. "And most importantly, do you view your employees as an asset that you should invest in?"

His recommendation: dealers should start with retail profitability training. "Too many new staff need to keep in mind the costs of breakages, stolen products and even leaving the lights on – and understand that it affects your bottom line." He added that NRHA's "Three Pennies of Profit" video training module helps educate employees in a light-hearted, anecdotal manner. (Click here for a preview of "Three Pennies of Profit.")
back to top

TV's Ty Pennington to present at NHS in Vegas
LAS VEGAS — Ty Pennington, TV personality and home design expert, will appear at the 2011 National Hardware Show, starting tomorrow at the Las Vegas Convention Center.

Pennington, a spokesman for Sears Corp., will appear May 11 at 12:20 p.m. on the North American Retail Hardware Association stage, where he will present a toolbox full of Sears tools and gift cards to Opportunity Village, a not-for-profit organization that serves people with intellectual disabilities and is the preferred charity of the National Hardware Show.

Pennington is a New York Times bestselling author and host of "Ty's Great British Adventure" for UKTV's Home Network. He will also host the upcoming Canadian design-competition reality series, "Inside the Box."
back to top

Target tries to secure its brand in Canada
TORONTO — Target Corp. is appearing in Canadian court today in a bid to lock up rights to the Target name in this country. The contender is Target Apparel, a chain of 15 stores that sell men's and women's apparel.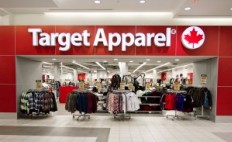 According to a report in The Wall Street Journal, the Canadian retailer's owner, Isaac Benitah, who also owns Fairweather Ltd., plans to open more of his Target Apparel stores before the arrival of the U.S. retailer in 2013. Target Corp. is seeking a preliminary injunction against Benitah to prevent him from opening any more the stores, which, at 15,000 square feet, are much smaller in size and assortment than the U.S. retailer's.

Target purchased up to 220 Zellers stores from Hudson's Bay Corp. earlier this year for $1.8 million. Those outlets will be converted to Target stores, with openings scheduled to begin in early 2013.
back to top

Classifieds

The Sherwin Williams Wood Care Group Canada has an exciting role to drive business results supporting our Western Canadian business. This position will be responsible for supporting two of the premier Home Improvement brands Minwax and Thompson's Waterseal.
Position: Account Executive
Location: Western Canada
This position will be responsible for selling and supporting store level opportunities. The primary focus will be on targeting line extensions, expanded Plan-O-Grams, Introduction of New Products,  securing incremental opportunities and overall store level support for specified geographical region. This position will both support Regional and Independent businesses, as well as supporting our National Account(s) at store level.
RESPONSIBILITIES:
Minimum 3 yrs Sales and or Sales Related experience
Experience and proven ability to conduct outside sales calls
Must have proven Sales Track record
Must have Merchandising experience
Must demonstrate strong communication skills
Must demonstrate problem solving skills
QUALIFICATIONS:
Bachelor's Degree preferred
Must be able to travel 95% of time/Overnight travel 50-60%
Must be willing to work some weekends (Trade and Consumer Shows)
Must possess Valid Drivers License
E-mail: laura.a.weaver@sherwin.com   
No agencies, please.
We appreciate your response; however, only candidates under consideration will be contacted.

Lee Valley Tools has created an envied brand built on solid merchandising of quality goods in four distinct lines of business that have made their reputation: Woodworking, Gardening, Hardware and Gift.  This private, multi-channel marketer is now seeking to add a valuable member to their management team:
DIRECTOR, PUBLICATIONS
Reporting to the V.P. Merchandising, the Director, Publications will connect the strategic and business goals of Product Development and Retail Marketing into the design, photography, editing and execution of the company's renowned catalogue in North America. Stewardship of the development and direction of designers, photographers and  merchandising make-up of each catalogue page to the graphic presentation standards of the company are the fundamental responsibility of this position.
As a candidate, you will have a compelling track record of success as a hands-on manager of creative and technical process and at least 8-10 years of relevant experience managing and mentoring talented teams. Guiding the publication activities, advancing and directing the production of over 25 catalogues a year,you bring a background in a related function, possibly in retail, packaged goods merchandising or advertising. Creative capabilities, visual competencies, good knowledge of the print industry and solid information technology savvy will go a long way in a seamless entry to this fascinating role.
Interested candidate should apply in confidence to Maureen Sinden Executive Search, Suite 200, 440 Laurier Avenue W., Ottawa, ON K1R 7X6 sinden@intranet.ca
We thank all respondents, however, only those candidates selected for an interview will be contacted.
OLFA – North America
Location: Greater Toronto Area
Position: Key Account Manager (KAM)
Responsible for the sales relationship to assigned key regional or national account(s) for OLFA - North America. Develops, implements, and executes sales programs to maintain and profitably grow product distribution. This position is accountable for servicing existing customers programs, as well as identifying new initiatives to increase the product offerings with our customers.
RESPONSIBILITIES:
Manage account base within assigned channel
Execute sales strategies linked to the company and sales division goals
Develop campaigns, promotions across product categories
Analyze assortments and make recommendations to customers
Research and evaluate customer and vendor competition through competitive positioning analysis and bench-marking
Resolve customer concerns and provide solutions that meet the needs of the customer and OLFA - North America
Track, enter and report customer needs and orders and update system as needed
QUALIFICATIONS:
BA /BS in Business, marketing or related field, or equivalent experience
2-4 years of experience in sales environment (hardware industry preferred)
Strong presentation, verbal and written communication skills
High attention to customer service
Ability to travel (30% travel required)
Must be bilingual
OLFA – North America
E-mail: gillisjy@worldkitchen.com
No agencies, please.

We appreciate your response; however, only candidates under consideration will be contacted.
Premier Ceramics, a leading ceramic tile distributor in Ontario is seeking a territory sales representative to service customers in the GTA and southern Ontario market.
Competitive salary and incentive program.
Reporting to the Director of Sales & Marketing, responsibilities will include direct account management, achieving sales targets and contributing to development of sales and marketing programs.
Key competencies include proven ability to generate new revenue streams and effectively maintain customer relationships, strong communication skills, good analytical skills, ability to work independently and detail oriented.
Minimum 3 years field sales experience preferable in the flooring /ceramic tile industry.
Respond by email to: info@premierceramics.com

Resumés
A conscientious, highly motivated manager with a results-oriented track record in developing new business.

view this

resumé

A goal oriented sales director that has superior management skills, customer oriented, with in depth knowledge of the industry and the ability to achieve results.

view this

resumé

An experienced merchandising executive possessing passion, vision, and a strategic approach to delivering bottom-line.

view this

resumé

Senior sales/marketing leader with experience in all classes of trade wishing new HARDLINES career. view this

resumé

Very Experienced Business Unit Manager, great passion for generating sales and building relastionships.view this

resumé

Worked through my career within the manfucaturer, wholesale and consumer goods industries. view this

resumé

Senior Sales Manager with vast experience in retail and wholesale sales growth in Canada. view this

resumé
Connect with us!