Classified Ads

EXCITING CAREER OPPORTUNTIES AVAILABLE: DETAILS AT WWW.WOLFGUGLER.COM
Sales Representative, Hardware – Ontario 
Manager, Product Installation (Florida) 
Product Manager, Outdoor Living Products (Ontario or Chicagoland) 
Global Sourcing Manager – US 
Retail General Manager - Toronto 
Referral reward! Refer someone who is hired by our Client, and we'll donate $500 on your behalf to your charity of choice! 
Looking to make a career move? Send your resume to Wolf Gugler in complete confidence.
Video cover letters are welcomed. 
Wolf Gugler Executive Search, offices in Canada and the US.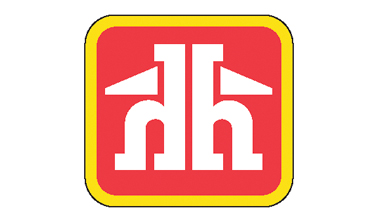 RETAIL SALES & OPERATIONS MANGER (RSOM)
Interior British Columbia Retail Operations -Kelowna
A key business partner between Home Hardware Stores Limited and the store owners, you will be responsible for optimizing area retail sales, profits and market share through products, promotions and by sharing retail best practices to drive adoption of key enterprise programs.
JOB DESCRIPTION:
Maintain and strengthen the store owner relationship with Home Hardware Stores Limited by leveraging a portfolio of retail knowledge, skills, expertise and corporate insight.
Partner with store owners to implement category management and align store owners to achieve corporate objectives including store branding, in-store merchandising standards, and customer centric best practices.
Implement a play-book of retail actions utilizing key reporting such as financial data, POS data, and program participation reports by pre-planning informative and impactful store visits with store owners highlighting strengths and opportunities for retail excellence.
Regularly monitor sales to achieve and exceed required area goals, targets and corporate objectives.
Facilitate structured store owner peer and performance team meetings designed to foster team work, build trust, collaboration and to share key insights and best practices.
Onboard new shareholders and develop existing store owners in your specific area in collaboration with the Retail Sales and Operations Facilitator.
Grow and maintain market share by driving store owner expansions, relocations, banner conversions and proactively managing succession planning. Collaborate with the Store Owner Development Team to open new Greenfield locations in markets with opportunity
QUALIFICATIONS:
College diploma in Sales or Marketing preferred, with minimum five years' business, retail, and/or wholesale experience in the Hardware industry a definite asset.
Solid understanding of Retail Hardware, PRO Customers and the Lumber & Building Material business, Retail experience at a supervisory or managerial level.  
Ability to analyze data and financial reporting to identify opportunities for growth/improvement within a business unit. Strong written and verbal communications and interpersonal skills in order to create strong partnerships. Ability to facilitate on-going productive Dealer meetings inspiring innovation, collaboration and sharing best practices.
Must be self-motivated, results-oriented and organized, with excellent time management skills.
Excellent computer skills including Microsoft Word, Excel, Outlook, Microsoft Teams, PowerPoint and Discoverer.
Willingness and flexibility to travel extensively and work varying hours to fulfil the requirements of the position.
Successful applicant must be willing to locate preferably within the area near Kelowna.

*We thank all applicants for their interest;
however, only qualified candidates will be contacted for interviews.
INTERESTED CANDIDATES, PLEASE VISIT www.homehardware.ca/careers TO APPLY!
Sam Zarzycki, Talent Acquisition Specialist, Human Resources  Phone: 519-664-2252
We will accommodate the needs of qualified applicants on request, under the Human Rights Code in all parts of the hiring process.