October 18, 2010, Volume xvi, #40
"Selling focuses on the need of the seller; marketing focuses on the need of the buyer." —Theodore Levitt (American educator and author, 1925-2006)
Industry leaders prepare for HARDLINES Conference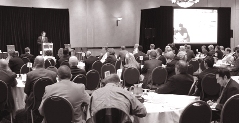 WORLD HEADQUARTERS, Toronto — What do the top executive from RONA's commercial division, the top marketer from Loblaw, the retail expert who designed the retail at the Dubai Airport and one of the top merchants from Home Depot Canada have in common?

These are just some of the people who will be speaking at the 15th Annual HARDLINES Conference Oct. 28-29.

The event, developed around the theme, "Making the most of the recovery," will be a forum for the leading retail minds in the country, including RONA vp Michael Storfer, Loblaw's svp of marketing Craig Hutchison, OSRAM Sylvania president and CEO Abbas Khan, Scotia Capital's Derek Holt and TruServ Canada's president Bill Morrison.

As in years past, the audience will comprise some of the leading vendors, wholesalers and retailers in the retail home improvement industry, making the Conference a valuable networking event. Companies represented so far include Home Hardware, RONA, Castle, Home Depot Canada, CanWel Building Materials, Taiga, 3M Canada, BMR The Group, Can-Save, Goodfellow, Ideal Industries, ITW Construction Products, Moen, and Masco.

The Conference has been built over the years on a reputation for presenting cutting edge information and trends. In addition, in an age of faceless electronic communication, the event offers important forum for meeting one's industry colleagues face-to-face.

if you haven't considered coming before, make 2010 the year you expand your brain – and your business network – by signing up today for the 15th Annual HARDLINES Conference. Click here for more info.
Castle evaluates suppliers following consolidation
MISSISSAUGA, Ont. — Last week, Canada's last two remaining national full-line hardware wholesalers got bought up. That has left a lot of independents not affiliated with the new owners of TruServ Canada (RONA) or CanWel Hardware (TIM-BR MARTS), looking for alternative sources of supply for their hardware needs.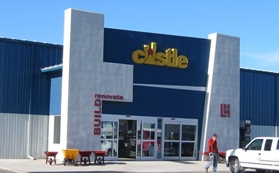 In fact, many dealers had been casting their nets further afield even before the double takeovers occurred. "We've seen this coming for the last 18-24 months," says Ken Jenkins, president and CEO of Castle Building Centres Group Ltd. CanWel had been plagued by inconsistent fill rates and TruServ Canada was, in the final months, suffering from cash flow problems.

"What our independent members strive for is having continuity in their hardware supply and in many ways that has not been available to them in the past few years," says Jenkins.

Within hours of the news of the CanWel takeover, Jenkins had received calls from every hardware distributor in the country. "This has really opened up the doors for our business."

But Castle is already in talks with new partners. "Watch for another solution for hardware distribution in the next 60 days – and we intend to be part of that solution." He adds that the deal will involve a major North American distributor.

However, Jenkins stresses, Castle itself will not get involved in any way with its own hardware distribution. "We are not today, nor in the future, going to become a distribution-based buying group."
Lowe's Canada re-organizes buying team
      TORONTO — While Lowe's continues to expand its business in Canada, the organization here is working as a separate business unit, leveraging its strengths, wherever possible, with its U.S. parent. Lowe's had been given room to accommodate consumer tastes north of the border with its merchandising team, which is populated with buyers plucked from many of Canada's leading hardlines retailers.

Now that team has been re-organized to better align with the structure in the U.S. The structure establishes four categories, each with its own head merchant.

The main change is the combining of Building Products and Hardware, with Neil Calhoun expanding his duties as Merchandising Director beyond building products to include hardlines. Calhoun oversees millwork, lumber, building materials, tools and hardware.

Bernie Snider stays in place as Merchandising Director for Home Décor. He's in charge of paint, flooring, walls and windows, home organization, fashion lighting, and rough electrical.

Heather Arts maintains her status leading Kitchen and Bath as Merchandising Director for cabinets and countertops, appliances, home environment, fashion plumbing, and rough plumbing.

In Outdoor Living, Cliff Pike continues as Merchandise Director there to oversee seasonal living, nursery, lawn and landscape, and outdoor power equipment. Bob Vaillancourt, who was formerly head of the hardlines category (now rolled into Calhoun's department), has assumed the position of Merchandising Manager in the Outdoor Living area.
TruServ will function as alternative banner for RONA
WINNIPEG — When RONA bought TruServ Canada Cooperative Inc. on Oct. 1, RONA execs made the decision to leave TruServ to operate as a separate entity – one, by the way, that's been renamed TruServ Canada Inc.

And while some True Value dealers will be invited to join the RONA banner, the strength of the acquisition lies in keeping TruServ at arm's length to ensure, at least nominally, an independent source of hardware supply for dealers. In addition, the True Value banner will become an alternative in markets that already have RONA or for dealers who simply want another choice.

Morrison is a long-time admirer of Loblaw's model of retail, and says True Value can serve as another choice for both dealers and consumers, much the way the Valu-mart and No Frills banners do for that grocery chain.

"The dealers will continue to operate as True Value and give RONA a second brand offer distinct from RONA," explains Bill Morrison, president of TruServ Canada. "So we'll be actively looking for business from independents."

But, like CanWel, TruServ is now part of a banner that competes with those independents. So time will tell whether the new scenarios will work for those independents. Morrison says TruServ has an opportunity to bring a lot more hardware SKUs to independent dealers and expects to add thousands of new products to the Winnipeg distribution centre.

"Our goal is that we'd like to serve all the Castle dealers and the Sexton dealers."
China Show positioned as leading Asian hardware fair
SHANGHAI — The China International Hardware Show recently welcomed more than 35,000 trade visitors from 85 countries, who sourced for and obtained information about the latest products and innovations on tools, DIY and building hardware, security systems, locks and fittings. Some 2,300 companies from 19 countries and regions exhibited at the show, occupying over 1000,000 sq.ft. of floor space.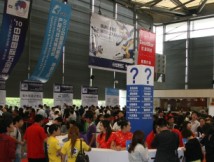 It claims to be the world's second largest hardware show after the International Hardware Fair in Cologne, Germany. (The Cologne Show is owned by Koelnmesse and the China show is organized in partnership with the China National Hardware Association.)

The largest product segment at the show, tools, was strongly represented. Other product categories included fasteners, building hardware, and locks and security.

Besides major local Chinese manufacturers, over 10% of the exhibitors at CIHS came from abroad to seek new business partners in China and to develop their Asia contacts. Overseas exhibitors hailed from all parts of the world, including Europe, North and South America, as well as many parts of Asia.

For further information, please visit www.chinahardware.org.cn.
Classifieds

Business Development Manager – Quebec

Stanley is looking to aggressively re-enter the door industry. To ensure this goal is achieved, Dusco, the licensee for Stanley Black & Decker Inc, is looking for a Business Development Manager for the Province of Quebec. The successful incumbent will possess:
At least 5 years sales experience in the window and door or related industry
A reputation and track record of success in selling quality products to window and door manufacturers and distribution clients in Quebec
An understanding of the significant potential of Stanley Doors and be attracted by the challenge of the sales potential
The ability to maintain a close connection to the sales opportunities and manage them from inception through completion
The ability to take personal responsibility and ownership over the sales process
If interested, please forward your resume to the attention of Eric Hubar Meunier at the following e-mail address: ehmeunier@stanleydoor.ca
Sales Administrator

This is a highly visible position providing administrative support to our sales operation. We are looking for a knowledgeable candidate who is able to manage and prioritize multiple tasks. Applicants require excellent communication skills, both written and verbal. Extraordinary organizational skills are mandatory. Applicants must be dependable, exhibit common sense, strong initiative and drive in order to coordinate office activities. The successful candidate will exhibit a "can do" attitude and follow through until tasks are completed. This position requires strong computer skills: Word, Excel, PowerPoint and Outlook.
Please forward resume with salary expectations to:
BLANCO Canada Inc.
Fax: 416-251-0217
E-Mail: HumanResources@BlancoCanada.com
www.BlancoCanada.com

Hitachi Power Tools is seeking a
National Accounts Coordinator based in Mississauga.

The successful candidate will possess:
Experience working directly with key customers in a dynamic and professional manner

a detail-oriented self-starter, able to manage own time effectively and meet deadlines

able to demonstrate effective planning and organizing skills and the ability to prioritize work and multiple projects

excellent communication (written & verbal), relationship building and presentation skills

extremely proficient in Microsoft Word, Excel and PowerPoint
Please visit our website at www.hitachipowertools.ca/en/CompProfile/Careers for more details. If interested please forward your resume and cover letter to melissaf@hitachi-powertools.com
We thank all applicants, however only those selected for an interview will be contacted.

Hitachi Power Tools is seeking an
Account Executive in British Columbia.

The successful candidate will possess:
at least 3 years experience in a territory sales role

strong organizational skills with ability to plan and manage a territory

strong communication and presentation skills

ability to work both independently and as part of a team, be a self-starter

knowledge of trades (ie. Construction, electrical, woodworking, etc.) an asset

ability to lift product weighing max 65lbs

a clean driving record and a valid driver's license
Please visit our website at www.hitachipowertools.ca/en/CompProfile/Careers for more details. If interested please forward your resume and cover letter to melissaf@hitachi-powertools.com
We thank all applicants, however only those selected for an interview will be contacted.
Resumés
A conscientious, highly motivated manager with a results-oriented track record in developing new business.

view this

resumé

A goal oriented sales director that has superior management skills, customer oriented, with in depth knowledge of the industry and the ability to achieve results.

view this

resumé

National Field Sales Manager with twelve plus years in power tools and hardware sales/merchandising.

view this

resumé

Business Manager with U.S. & Canadian experience with retail & industrial customers seeks a new opportunity.

view this

resumé

An experienced merchandising executive possessing passion, vision, and a strategic approach to delivering bottom-line.

view this

resumé

Senior sales/marketing leader with experience in all classes of trade wishing new HARDLINES career. view this

resumé

Very Experienced Business Unit Manager, great passion for generating sales and building relastionships.view this

resumé

Worked through my career within the manfucaturer, wholesale and consumer goods industries. view this

resumé

Senior Sales Manager with vast experience in retail and wholesale sales growth in Canada. view this

resumé
Only 10 more days until the Hardlines Conference!
Connect with us!