IN THIS ISSUE:

With Hardlines Conference at capacity, virtual option will open up access
New Canadian distributor offers complete tool line—and a new store concept
Lowe's Canada steps up its game with same-day delivery in select markets Home
Hardware goes virtual again for latest Fall Market

PLUS: Home Depot Canada Foundation launches program to combat youth homelessness, Home Hardware's BeautiTone paint gets a rebrand, Costco reports rise in Q4 net income, Staples Canada teams up with comedians, EAB Tool holds 45th anniversary, National Hardware Show debuts new platform, retail sales fall in July, and more!

With Hardlines Conference at capacity, virtual option will open up access

The biggest challenge during the latter part of the summer is trying to work up excitement amongst you, our Faithful Readers, for the upcoming Hardlines Conference. But like so much that has happened this year, our experience these past weeks has been quite different than usual.

This year, we've had to turn people away as we prepare to hold a live conference in Niagara-on-the-Lake on Oct. 19 and the morning of Oct. 20. The Queen's Landing Hotel has limited seating capacity and we have the unique problem of being filled right up. But for those of you who can't join us in person, we are offering virtual access to both the Hardlines Conference and the Outstanding Retailer Awards gala dinner, including a special rate for retailers.

This will be our 25th-anniversary event, postponed from last year, so we hope you can join us, even if it's from the comfort of your own home or office. Some more good reasons to attend include the fact that it's Canada's only national event that welcomes all the banners and retail groups, and at the end of day one, we will host the Outstanding Retailer Awards gala, recognizing the finest retailers in the country.

We have an incredible lineup of presenters, including Kevin Macnab, president and CEO, Home Hardware Stores; Doug Anderson, president and CEO, Peavey Industries; Marc MacDonald, SVP of HR at Lowe's Canada; and Jamal Hamad, senior director, contractor services at Home Depot Canada. Doug Stephens, the renowned "Retail Prophet," will kick off the conference on the morning of Oct. 19.

Besides getting the big-picture outlook, we will have a presentation from retail's front lines, courtesy of Rob Faries, of GG's Ace Hardware in Moosonee, Ont. And we'll welcome the return of Peter Norman, chief economist and VP at Altus Group, to share his economic and housing insights. To make sure we've covered all the angles, we've invited Bill Morrison, former VP at Ace Canada and Lowe's Canada, to debate the issues facing the industry with Hardlines' own Michael McLarney.

Virtual conference tickets are now on sale and can be purchased here for $195 plus tax. Retailers and store managers get a special rate, so email Michelle Porter to get your savings. The virtual conference ticket also includes a live stream of the 2021 Outstanding Retailer Awards.

We hope you can join us, either in person or virtually, to help us celebrate our 25th Hardlines Conference!

New Canadian distributor offers complete tool line—and a new store concept

A new tool distribution business has landed in Canada. Omar and Matt Chaaban, two brothers from Lebanon, already have a distribution business there. Now they've arrived here and established OMC Tools & Hardware, based in Mississauga, Ont.

The company's product line, consisting of some 2,000 SKUs, is unique because all the products are from one company, Total Tools. This Chinese company produces its brand of power tools, hand tools, accessories, safety tools, and hardware, all from facilities spread over more than one million square feet of manufacturing.

Hardlines attended OMC's introductory event recently (and our first industry event since the pandemic started!). A gathering of retail and industrial dealers and buyers was on hand to get details of the story behind Total Tools. They also got a glimpse into the size and reach of the company that OMC has partnered with. The Chaaban brothers' presentation was tied in live with Total's head office in China, where product managers and engineers presented in real time to the Canadian audience from a giant screen at the front of the room.

Total's marketing strategy is to focus largely on developing countries, including Malaysia, Vietnam, Thailand, Syria, Senegal, Albania, and Macedonia. It also has a presence in several markets in South America, such as Peru, El Salvador, and Paraguay. The goal is to provide products that are high-quality but affordable, so middle- and low-income customers can afford them. In these developing countries, said one brand manager who spoke from China, "we are absolutely the number one brand here."

But Total has its eye on other markets, such as Italy. With the arrival of the Chaaban brothers, Canada gets added to that list.

The presentation included a couple of surprises. The first was the launch of a 20-volt lithium-ion power tool line. The Total power tool line is positioned as higher quality at a reasonable price point, positioned just below premium pro brands like DeWalt and Milwaukee, while putting itself ahead of more entry-level brands suited for DIYers.

Second, the evening's event featured the introduction of a completely new store concept. Because of its extensive product line, Total has a store program whose products fill the entire store. There are 1,000 "Total One-Stop Tools Station" stores in 180 countries worldwide. (Hardlines will feature more on the Total store program in an upcoming issue.)




Lowe's Canada steps up its game with same-day delivery in select markets

Lowe's Canada is raising its game to get product to its customers with a new same-day delivery service. The retailer's pro and DIY customers can receive orders on the same day if they submit them before 2 p.m. on weekdays and before noon on Saturdays.

The new service puts Lowe's delivery services on par with grocery retailers and contends with Amazon, which provides next-day deliveries for its elite Prime customers. The company also joins the ranks of other hardlines retailers, especially Home Depot Canada, which has introduced an express same-day delivery option in 2019 that includes three-hour delivery and is currently available across more than 90 percent of its stores.

"Online shopping is deeply rooted in our shopping habits, and we are pleased to expand our delivery service offering to better meet the needs of our customers who are looking to avoid delays and get their orders quickly," said Véronique Paris, vice president, supply chain, distribution, and logistics at Lowe's Canada, in a release.

"We are constantly seeking to be agile in order to offer our customers more options for picking up their orders," Paris continued. "The addition of this new service is a good example of these efforts. In fact, once the initial rollout phase is completed, we will be able to offer same-day delivery in additional Lowe's, RONA, and Réno-Dépôt stores nationwide."

Through a third-party provider, Lowe's Canada is making the service available initially in over 140 of its Lowe's, RONA, and Réno-Dépôt corporate stores, concentrated in major urban hubs in British Columbia, Alberta, Ontario, and Quebec. To take advantage of this service, the delivery address must be within the delivery zone of the participating store, and the articles selected when ordering online must be eligible for same-day delivery. The cost for deliveries ranges from $35 to $75.

(Click here to see all locations that offer the new same-day service in Canada.)

Home Hardware goes virtual again for latest Fall Market

Home Hardware hosted its 2021 Virtual Fall Market from Sept. 27 to Oct. 4 as the company waits out the impacts of COVID. This is the fourth time the company has used an online platform, a format that began with its spring 2020 event.  

"While we look forward to the day when we can safely return to a physical market, we are pleased to host Home Hardware's 2021 Virtual Fall Market," said CEO and president Kevin Macnab in a release. "We continue to optimize our virtual platform and provide dealers with an interactive experience where they can learn about the great deals and buying opportunities that will position them for success."

The company could not confirm when it will return to a live event.

In the meantime, the virtual event served to provide the member-dealers with as many of the amenities of a face-to-face market as possible. These included updates from the merchandise team on hardlines and LBM products, category webinars to review new and innovative products, and a video chat feature.

In addition, BeautiTone officially unveiled its 2022 Colour of the Year from the 2022 Colour Trends Palette. The launch tied in with a rebranding of Home Hardware's proprietary paint line, one that included dropping the hyphen in the BeautiTone name. 

The retailer also used the event to celebrate the achievements of its dealers. The Proud of My Home Achievement Awards were presented during a celebration on Sept. 27. Fulton's Home Hardware Building Centre in Airdrie, Alta., was the recipient of the annual Walter J. Hachborn Store of the Year Award. It was presented to Mike and Colleen Fulton, dealer-owners of the winning business, for epitomizing the qualities of value, service, and dependability espoused by co-founder Home Hardware Walter Hachborn. Other categories included Best Home Hardware, Best Home Building Centre, and Best Home Hardware Building Centre, each presented to four regional winners.

 

Glen Knowles has joined LavaGrip Traction Aid Ltd. as vice president, sales and marketing. Based in Langley, B.C., LavaGrip owns a volcanic mine in Quesnel, B.C., that produces an organic, non-corrosive traction aid for ice management. Knowles will be responsible for the leadership of LavaGrip's sales and marketing teams. His background includes serving as vice president sales and marketing at Sherwin Williams Consumer Brands Group. glen.knowles@LavaGrip.com

 

... The 2021 Hardlines Market Share Report is now available! It features exclusive information on the market share in every store format, region, and province using sales data for year-end 2020. Sales by province and region of every hardware and home improvement retailer in the country are detailed. Changes from the 2019 to 2020 data are presented in percentages and market shares are broken down by store format. Click here to order yours today!



RETAILER NEWS

The Home Depot Canada Foundation has launched a program to combat youth homelessness. Called TradeWorx, the initiative will provide career education and skilled trades training. Through its initial $1 million investment, 100 Canadian youth will receive the training and social support necessary to work in the skilled trades. "TradeWorx builds upon our work with community partners that provide emergency housing and social supports for youth, by connecting them with the training needed to establish lasting careers and acquire stable housing," said Pamela O'Rourke, board chair, The Home Depot Canada Foundation, and VP merchandising, The Home Depot Canada.

BeautiTone, Home Hardware's proprietary paint brand, has undergone a rebranding. The new look aims to create a stronger emotional attachment and a more youthful and contemporary image for the brand. Developed in collaboration with john st., "Rethink Colour" is an integrated campaign that features TV, digital advertising, social media, and in-store elements. In Quebec, the campaign is called "Révélez vos couleurs." A cornerstone of the campaign is this 30-second video.

Costco Wholesale Corp. reported a rise in fourth-quarter net income to $1.67 billion, or $3.76 per share, from $1.39 billion ($3.13) a year ago. Revenues increased to $62.68 billion from $53.38 billion. Comp sales were up by 9.4 percent.

The Home Depot will invest $10 million in venture capital funds that promote U.S. diversity, technology, and entrepreneurship. The investments are part of the company's efforts to build opportunities for minority-owned companies and Historically Black Colleges and Universities (HBCUs).

Staples Canada is teaming up with comedian Howie Mandel and TV personality Pierre-Yves Lord for a new campaign. In 15- and 30-second spots devised to highlight the retailer's position as what it calls "the working and learning company," the pair channel the inner voice of customers' curiosity. Click here to watch the promotions.

EAB Tool Inc. (Exchange-A-Blade) held a 45th-anniversary celebration this month at its Delta, B.C., manufacturing hub. The focus of the festivities, which took place with limited attendance, was on the toolmaker's commitment to sustainability. "Our customers, locally and internationally, have appreciated the savings our exchange system offers and supported our green initiatives since our inception," founder and owner Rob Forbes said at the event.

The National Hardware Show (NHS) has announced the debut of its new platform, Habitat, for its 75th edition show. It will offer future outlooks and product innovation showcases both online and on-site at the show. This year's edition of the NHS takes place at the Las Vegas Convention Center's new West Hall from Oct. 21 to 23.

Retail sales fell 0.6 percent to $55.8 billion in July, the third decrease in four months. The decline was primarily driven by lower sales at building material and garden equipment and supplies dealers, which were down 7.3 percent, and food and beverage stores. (StatCan)

Sales of new U.S. single-family homes rose by 1.5 percent in August to an annualized rate of 740,000 units. That pace was the highest in four months. (U.S. Commerce Dept.)

"Habitat is the intersection of merchandise and mission—a platform for industry members to discover new product innovations and source inspiration from one another. From environmental innovations to cultural and social shifts, Habitat will keep a trained eye on new ideas and technologies that are evolving how we will live at home."
—Beth Casson, event leader for the National Hardware Show, on innovations being put in place as the show returns with a live event in Las Vegas from Oct. 21 to 24.

 
Classified Ads




Key Account Manager
Masco Canada is looking for a new Retail Sales member with strong analytical skills to complete its team
Develop strategies to grow with Regional and Independent Customers.
Support activities on selected National Accounts.
For more information:
https://masco.wd1.myworkdayjobs.com/en-US/MascoCanada/job/CA---Ontario---Mississauga/Key-Account-Manager_REQ31308


Positec is hiring for positions in Mississauga, Ontario!
Ecommerce Account Manager
The eCommerce Account Manager is responsible for developing and guiding the implementation of the account specific business plan for all online and eCommerce business accounts; achieving account profitability and sales targets; serving as the primary eCommerce account contact; providing account leadership. This individual will also be responsible for increased distribution of key brand items.
Account Manager  
Responsible for supporting the company's sales goals through professional sales techniques and good customer service, maintaining quality relations with existing accounts, and providing sales and marketing coverage. 50% of focus will be on managing assigned account responsibility with remaining allocation focused on internal support and assigned tasks.
Apply Here: https://ca.indeed.com/jobs?q=positec&l=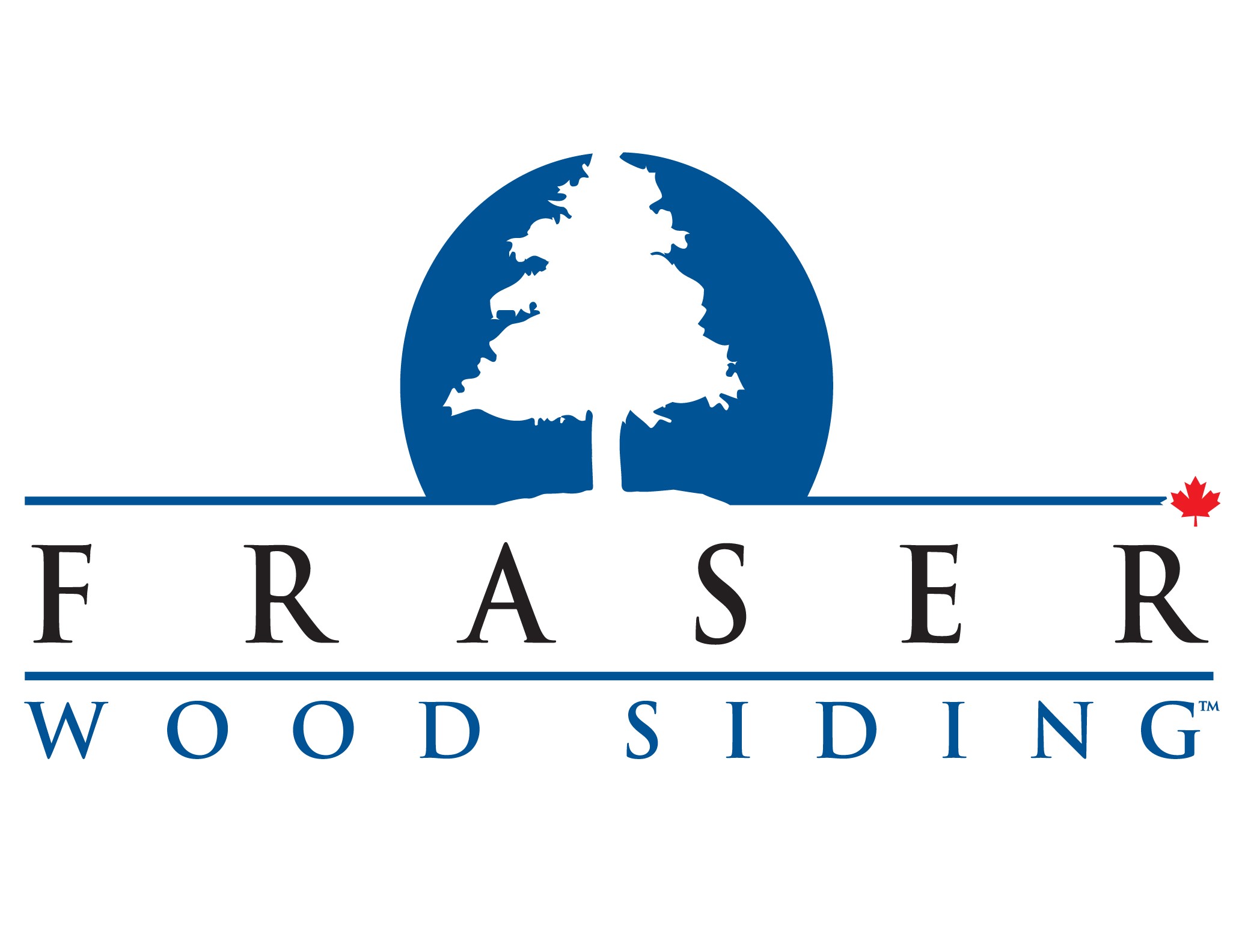 Ontario Territory Manager - Job Description      
                                                       
THE OPPORTUNITY: 

Reporting to the Director of Sales and Marketing, we are seeking an Ontario Territory Manager to increase market share and brand awareness of Fraser Wood Siding in Ontario. Representing our product lines to Builders, Architects, Contractors and Retailers, your key responsibilities will be to increase sales profitably while developing and nurturing relationships with our existing Customers.  NOTE - Frequent overnight travel will be required in this role.

Skills and qualifications: 
A minimum of 2 years outside sales experience growing and developing sales to Customers in a defined territory.
Degree or Diploma
An individual who is organized, self motivated, with a drive and passion to succeed.  
You work well on your own as well within a Team Environment.  
You have excellent sales, analytical and people skills
Experience selling within the building products industry is an asset, but not mandatory.
Strong Computer skills - Proficient in Powerpoint, Excel, Word
Excellent written, verbal and presentation skills
Fraser Wood Siding provides a competitive compensation package, benefits, and opportunity for advancement.

Please send your resume in complete confidence to……
gcowx@fraserwoodsiding.com

Looking to post a classified ad? Email Michelle for a free quote.
Privacy Policy | HARDLINES.ca



HARDLINES is published weekly (except monthly in December and August) by HARDLINES Inc.
© 2020 by HARDLINES Inc.
HARDLINES™ the electronic newsletter www.HARDLINES.ca
Phone: 416.489.3396; Fax: 647.259.8764

Michael McLarney — President— mike@hardlines.ca
Christina Manocchio — Editor— christina@hardlines.ca
Geoff McLarney — Assistant Editor— geoff@hardlines.ca

David Chestnut — VP & Publisher— david@hardlines.ca
Michelle Porter— Marketing & Events Manager— michelle@hardlines.ca
Accounting — accounting@hardlines.ca

The HARDLINES "Fair Play" Policy: Reproduction in whole or in part is very uncool and strictly forbidden and really and truly against the law. So please, play fair! Call for information on multiple subscriptions or a site license for your company. We do want as many people as possible to read HARDLINES each week — but let us handle your internal routing from this end!

1-3 Subscribers: $495
4 -6 Subscribers: $660
7 -10 Subscribers: $795
11-20 Subscribers $1,110
21-30 Subscribers $1,425

We have packages for up to 100 subscribers!

For more information call 416-489-3396 or click here
You can pay online by VISA/MC/AMEX at our secure website, by EFT, or send us money. Please make cheque payable to HARDLINES.