IN THIS ISSUE:

Hardlines Conference update: a personal message from Michael McLarney
New Hardlines study reveals size of big-box market, market shares of banners
Have lumber prices have bottomed out?
Dollarama latest to face supply issues, retailers worry about holiday shortages

PLUS: Retail Council of Canada recognizes hardware retailers, Walmart Canada donates to Food Banks of Canada for Afghan families, Ace adds U.S. stores, Home Depot sold out early on Halloween products, sales of existing homes remain flat in August, building construction down, and more!

Hardlines Conference update: a personal message from Michael McLarney

We are keenly anticipating the upcoming Hardlines Conference. It will be our 25th anniversary, postponed from last year. We are restricted however as to how many people we'll be able to let in the room, so we have not released any tickets for sale.

The conference—Canada's only national event that welcomes all the banners and retail groups—will be held Oct. 19 and 20 at the Queen's Landing hotel in Niagara-on-the-Lake, Ont., a destination resort just over an hour from Toronto. At the end of day one of the conference, we will host the Outstanding Retailer Awards Gala, recognizing the finest retailers in the country.

However, after we factor in attendance by speakers, sponsors, and ORA winners, the live event is at full capacity. So this year, we've added a virtual component to the conference. We invite you to join us remotely, as the presenters will be incredible. They are:

Kevin Macnab, president and CEO, Home Hardware Stores
Doug Anderson, president and CEO, Peavey Industries
Doug Stephens, Retail Prophet
Marc MacDonald, SVP of HR at Lowe's Canada
Jamal Hamad, senior director, contractor services at Home Depot Canada
Rob Faries, GG's Ace Hardware
Peter Norman, economist and VP at Altus Group
Bill Morrison, former VP of Ace Canada and Lowe's Canada

Virtual conference tickets are now on sale and can be purchased here for $195.00 plus tax. Dealers can email Michelle Porter for a special rate. The virtual conference ticket also includes a live stream of the 2021 Outstanding Retailer Awards.

I hope you can join us, either in person or virtually, to help us celebrate our 25th Hardlines Conference!

New Hardlines study reveals size of big box market, market shares of banners

When Home Depot first came to Canada in 1995, the company promised to install up to 50 of its innovative big box stores in this country over time. At the time, people in the retail home improvement industry couldn't imagine more than a dozen markets that might sustain the large-surface format. Yet a quarter-century later, Canada is home to more than 300 home improvement big boxes—and well over half of them are Home Depot stores.

Collectively, those big boxes account for almost $15 billion in retail sales in 2020. But despite their size and their retail clout, they're only part of a larger retail landscape, which consists of almost 5,000 stores in Canada.

These are just some of the findings in the latest edition of the Hardlines Market Share Report, which was released last week. The report features the market share of every hardware and home improvement banner in the country, with sales and market shares.

The Market Share Report tracks who the market leaders are in each province. For example, in Quebec, Lowe's Canada's banners lead the way, followed by Canadian Tire, Home Depot Canada, Home Hardware, and BMR Group. In Manitoba, Home Depot Canada tops the list, followed by Home Hardware, Lowe's Canada, Canadian Tire, and TIMBER MART.

Sales are also measured by province, showing year-over-year increases and market shares by each region. Available now, it comes in a handy PowerPoint format for access to charts and tables to let users build custom reports for buyers or sales teams.

(The Hardlines Market Share Report features exclusive information on the market share in every store format, region, and province using sales data for year-end 2020. Sales by province and region of every hardware and home improvement retailer in the country are detailed. Click here to order yours today!)




Have lumber prices have bottomed out?

After reaching record highs during the pandemic, lumber prices have been easing since before Labour Day. I In the spring—prices hit US$1,600 per 1,000 board feet, triple the pre-pandemic cost, but since thenthe value of lumber has been dropping at a fast rate, which has left dealers stuck with over-priced inventory that they've had to sell at a loss.

"It's been a challenge on the retail side," Liz Kovach, president of the Western Retail Lumber Association, said in an interview with the Canadian Press. "We've seen a lot of blowout price sales, just so that [dealers] can move the materials."

Lumber production was already slowing early in the summer. According to StatCan, it decreased 7.4 percent from June to 4.49 million cubic metres in July. Sawmills shipped 4.55 million cubic metres of lumber in July, down 4.2 percent from June and down 0.7 percent from a year prior. But at their peak, the Canadian Home Builders Association had estimated that the higher prices were adding as much as $30,000 to the cost of a new home.

According to a report by Madison's Lumber Reporter, many buyers believe the market has hit bottom, and there are even signs of prices creeping back up. In the meantime, buyers are still trying to keep inventories low while not being caught out of stock.

Dollarama latest to face supply issues, retailers worry about holiday shortages

A shortage of shipping containers has put pressure on Dollarama's finances, CEO and president Neil Rossy has acknowledged. That concern comes even as the company reports healthy second-quarter results. But it's also putting pressure on pricing.

Dollarama reported that Q2 sales rose by 1.6 percent to $1.03 billion, compared to the comparable period in fiscal 2020. Comp sales fell by 5.1 percent., however, mainly because of Ontario's ban on non-essential sales during the first several weeks of the quarter as well as the strength of last year's quarter.

Continued growth is being restricted, however, by shortages on the shelves as international shipping remains backed up. This could have an impact on results for years to come. "The pressure on container shipping costs continues to build and, as a result, will be felt more in fiscal 2023 as we renew [shipping] contracts," Rossy told analysts on a conference call.

His concerns for the future include tight supply for retailers in general as the holiday season approaches. Several forecasts, including by MasterCard and Deloitte, expect U.S. retail sales to grow by at least seven percent during the holidays.

But shortages of everything from raw materials to products and staff could complicate things. COVID outbreaks in Vietnamese factories are forcing closures there, compounding the uncertainty.

TIMBER MART has appointed Kevin Guest as regional director of member services for Atlantic Canada, effective Sept. 27. Guest began his career in the building materials industry in 1983 at Builders Market, then moved to Reynolds Metals. In 1989, he joined Alcan Building Products as a sales representative and has worked with a variety of suppliers since then. Guest will work out of TIMBER MART's Dartmouth, N.S., office, reporting directly to Jon Irwin, VP of member services. He replaces Dave Dingwell, who passed away in the spring.

Laura Baker has been appointed VP, marketing, at Home Hardware Stores Ltd. Baker is a retail marketing expert with over 20 years of experience growing brands like Tim Hortons and Sleep Country. In her new role, she will be responsible for Home Hardware's brand identity and marketing strategy. She reports to Home Hardware president Kevin Macnab.

Bruno Baldessari, formerly VP of merchandising and vendor relations at BMR Group, has left the company. He had been there for 15 years in a variety of roles. BMR did not confirm whether a replacement has been named yet.

 

... The 2021 Hardlines Market Share Report is now available! It features exclusive information on the market share in every store format, region, and province using sales data for year-end 2020. Sales by province and region of every hardware and home improvement retailer in the country are detailed. Changes from the 2019 to 2020 data are presented in percentages and market shares are broken down by store format. Click here to order yours today!



RETAILER NEWS

The Retail Council of Canada recognized 16 companies at its 2021 Excellence in Retailing Gala last week. There was an unprecedented number of ties this year, including the categories for Omni-Channel (Lowe's Canada and Mastermind Toys), Retail Marketing (Lee Valley Tools and Sephora Canada), and Talent Development (The Home Depot Canada and Michael Hill Jeweller). Federated Co-operatives took the honours for Environmental Leadership, while Canadian Tire Corp. earned the nod for Pop-Up Experience and Design.

Ace Hardware Corp. is slated to open 60 more stores in the U.S. by year's end. Those stores will join the 110 new locations already opened so far in 2021. "Our proposition for consumers is that Ace is the most helpful store on the planet; for prospective new store owners, our proposition is that Ace is the most financially and emotionally rewarding opportunity available," CEO and president John Venhuizen said in a release.

Walmart Canada is donating $100,000 to Food Banks of Canada to provide newly arrived families from Afghanistan with some 200,000 meals. The company is also making in-kind donations of household items, toys, and craft supplies to help children weather quarantine. Walmart Foundation in turn is contributing $100,000 to the company's efforts. Newcomers are also being invited to apply for jobs at Walmart stores and DCs across Canada.

Home Depot announced back in the middle of August that it had already sold out of an early release of Halloween products, though its full assortments are going on sale closer to the holiday. Still, the early run on plastic pumpkins and the now-infamous 12-foot skeleton took the company by surprise.

Canadian sales of existing homes were more or less flat between July and August. On a month-to-month basis, sales edged down by 0.5 percent. The actual (not seasonally adjusted) activity was down 14 percent on a year-over-year basis. The month was nevertheless the second-best August on record. (Canadian Real Estate Association)

Investment in building construction was down 1.7 percent to $18.1 billion in July. Residential construction spending was down 2.6 percent, a third consecutive monthly decline after a sustained period of strong growth from May 2020 to April 2021. Declines in all provinces brought investment in single-family homes down four percent to $7.2 billion. (StatCan)

In the latest episode of our podcast series, What's in Store, we talk with Eric Palmer, VP and GM of the Sexton Group. In conversation with Hardlines' Michael McLarney, Eric shares his dealers' outlook on how people are spending their money as more sectors open up. Will travel, destinations, and events cut into the discretionary dollars that people have been spending on their homes? (Click here to listen to the episode and to subscribe to the series!)

"We look forward to seeing our members in Atlantic Canada strengthen their relationships with Kevin and benefit from his deep knowledge of both the supplier and retail side of the business."
—Jon Irwin, VP of member services for the TIMBER MART buying group, on the hiring of Kevin Guest as member services director for Atlantic Canada.

 
Classified Ads




Key Account Manager
Masco Canada is looking for a new Retail Sales member with strong analytical skills to complete its team
Develop strategies to grow with Regional and Independent Customers.
Support activities on selected National Accounts.
For more information:
https://masco.wd1.myworkdayjobs.com/en-US/MascoCanada/job/CA---Ontario---Mississauga/Key-Account-Manager_REQ31308


Positec is hiring for positions in Mississauga, Ontario!
Ecommerce Account Manager
The eCommerce Account Manager is responsible for developing and guiding the implementation of the account specific business plan for all online and eCommerce business accounts; achieving account profitability and sales targets; serving as the primary eCommerce account contact; providing account leadership. This individual will also be responsible for increased distribution of key brand items.
Account Manager  
Responsible for supporting the company's sales goals through professional sales techniques and good customer service, maintaining quality relations with existing accounts, and providing sales and marketing coverage. 50% of focus will be on managing assigned account responsibility with remaining allocation focused on internal support and assigned tasks.
Apply Here: https://ca.indeed.com/jobs?q=positec&l=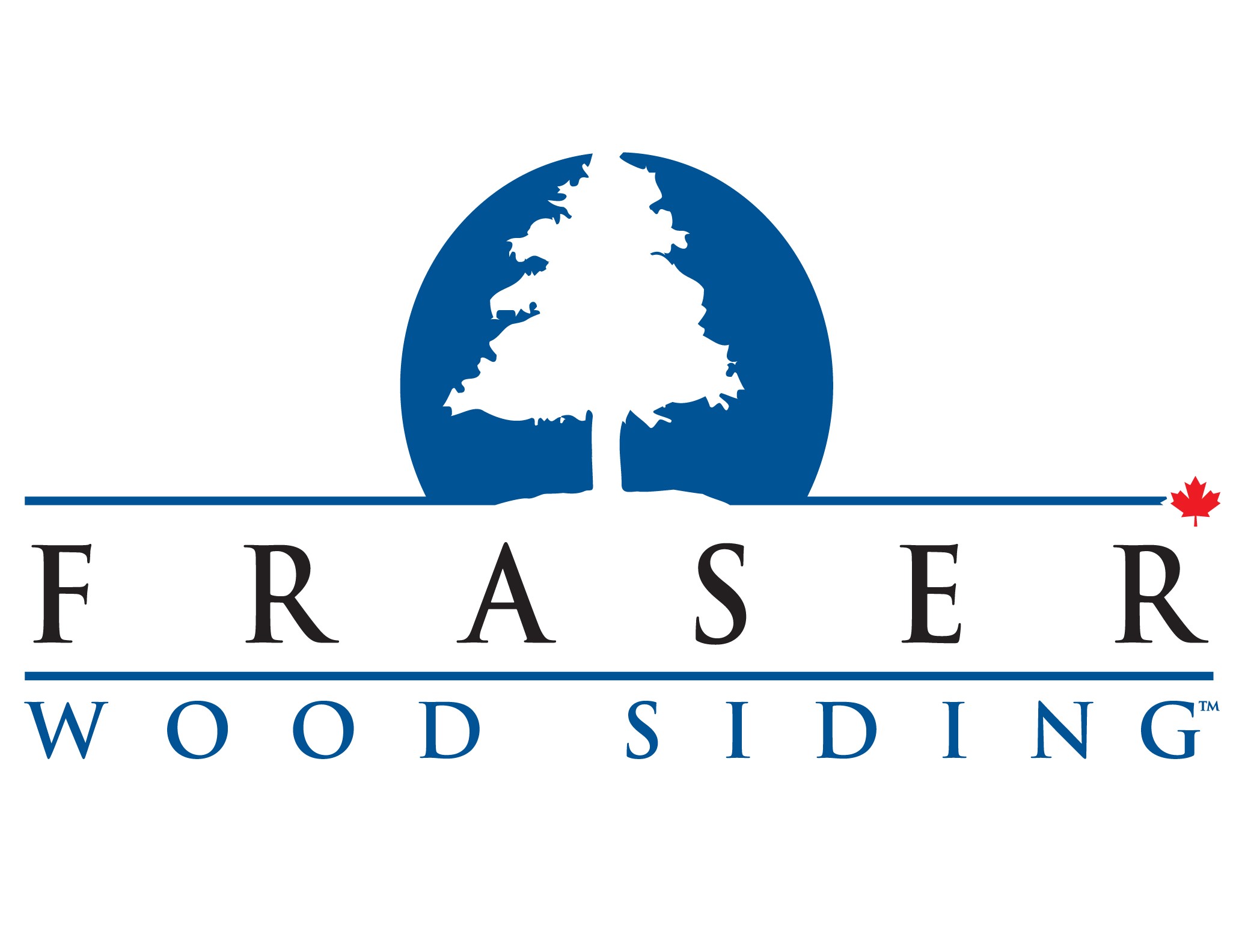 Ontario Territory Manager - Job Description      
                                                       
THE OPPORTUNITY: 

Reporting to the Director of Sales and Marketing, we are seeking an Ontario Territory Manager to increase market share and brand awareness of Fraser Wood Siding in Ontario. Representing our product lines to Builders, Architects, Contractors and Retailers, your key responsibilities will be to increase sales profitably while developing and nurturing relationships with our existing Customers.  NOTE - Frequent overnight travel will be required in this role.

Skills and qualifications: 
A minimum of 2 years outside sales experience growing and developing sales to Customers in a defined territory.
Degree or Diploma
An individual who is organized, self motivated, with a drive and passion to succeed.  
You work well on your own as well within a Team Environment.  
You have excellent sales, analytical and people skills
Experience selling within the building products industry is an asset, but not mandatory.
Strong Computer skills - Proficient in Powerpoint, Excel, Word
Excellent written, verbal and presentation skills
Fraser Wood Siding provides a competitive compensation package, benefits, and opportunity for advancement.

Please send your resume in complete confidence to……
gcowx@fraserwoodsiding.com

Looking to post a classified ad? Email Michelle for a free quote.
Privacy Policy | HARDLINES.ca



HARDLINES is published weekly (except monthly in December and August) by HARDLINES Inc.
© 2020 by HARDLINES Inc.
HARDLINES™ the electronic newsletter www.HARDLINES.ca
Phone: 416.489.3396; Fax: 647.259.8764

Michael McLarney — President— mike@hardlines.ca
Christina Manocchio — Editor— christina@hardlines.ca
Geoff McLarney — Assistant Editor— geoff@hardlines.ca

David Chestnut — VP & Publisher— david@hardlines.ca
Michelle Porter— Marketing & Events Manager— michelle@hardlines.ca
Accounting — accounting@hardlines.ca

The HARDLINES "Fair Play" Policy: Reproduction in whole or in part is very uncool and strictly forbidden and really and truly against the law. So please, play fair! Call for information on multiple subscriptions or a site license for your company. We do want as many people as possible to read HARDLINES each week — but let us handle your internal routing from this end!

1-3 Subscribers: $495
4 -6 Subscribers: $660
7 -10 Subscribers: $795
11-20 Subscribers $1,110
21-30 Subscribers $1,425

We have packages for up to 100 subscribers!

For more information call 416-489-3396 or click here
You can pay online by VISA/MC/AMEX at our secure website, by EFT, or send us money. Please make cheque payable to HARDLINES.