September 26, 2011, Volume xvii, #36
"Being good in business is the most fascinating kind of art."
—Andy Warhol (American artist, 1927-1987)
______________________________________________________________________
Stremecki to leave TIM-BR MARTS

CALGARY — Steve Stremecki, vp of TIM-BR MARTS Ltd., is leaving the buying group and wholesaler at the end of this month. After seven years at TIM-BR MARTS, he will move over to the retail side of the business, joining a TIM-BR MARTS member, the Macey Group, as a partner.

No replacement will be sought for his role, his duties instead being spread across other, existing departments within the company.

Stremecki was hired by Tim Urquhart soon after Urquhart himself took over the helm of TIM-BR MARTS in 2003. As Urquhart's chief lieutenant – and a gregarious representative for the group – Stremecki moved through a number of roles in the company, helping it evolve with a broad range of dealer services – and then into the hardware distribution business with TIM-BR MARTS' acquisition of CanWel Hardware in late 2010.

"Tim and I have been together for quite some time and we've had some success taking TIM-BR MARTS to where we are today," says Stremecki. "It's been great for me. I've met some great people." Of his new role, he adds, "I want to apply my energy and enthusiasm while I can."

The Macey Group is a chain of five TIM-BR MART stores in Eastern Ontario owned by Brian Macey. His group has locations in Havelock, Kinmount, Harcourt, Gooderham, and Pembroke, ON. Stremecki says he and his family will remain in Calgary for now, and he will commute east, working mainly out of Toronto.
back to top

______________________________________________________________________
TruServ dealers begin switch to "TRU" banner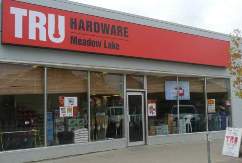 WINNIPEG — TruServ Canada is busy rolling out its new retail banner, "TRU Hardware," this month, with the first True Value store conversions and has launched its first flier for the new banner, along with a new website.

TRU, which has been developed for hardware, building centre, and country and garden formats, was unveiled at TruServ Canada's Spring Market in April. "Over the summer months the company has been working with independent dealers who were previously True Value to convert their stores to the new banner," says Bill Morrison, president of TruServ.

Shirley Highfield was so anxious to get the program that she became one of the first stores to convert. Her business, in Killarney, MB – a town of 900 – generated $10,000 in sales on grand opening day. "We are getting positive feedback from our customers," she says.



The new look features prominent identification of the dealer's name or town, reflecting a focus by the new banner on the local merchant operating within his or her own community. It's supported by a new consumer website, www.truhardware.ca, which features product search, store locator and viewer for fliers, as well as community stories. "It is a perfect retail look for a modern Canadian hardware store, adaptable to each dealer's needs," Morrison adds.

The other openings, all conversions from True Value, were in La Ronge, SK; Meadow Lake, SK (shown here); Manning, AB; and Neepawa, MB.

The company will continue to work with stores to make the transition, and at the Fall Market Oct. 1-3, it will launch the TRU Building Centre concept.
_______________________________________________________________________
Home Hardware hosts retreat for young retailers

NIAGARA FALLS, ON — Immediately following the Home Hardware Fall Market last week, 22 dealers representing close to 20 stores headed to Niagara Falls for a mini-conference. The dealers and potential future dealers, mainly under the age of 35, participated in Home's first-ever Young Retailers retreat, spending three days and nights sharing experiences and concerns related to the issues of succession and building the business.


The focus of this inaugural event, which was organized and managed by Home's training division, was strategic planning, with the dealers sharing experiences and best practices, and supporting each other in the effort to grow their businesses and leadership abilities.

"By taking the time to help these young entrepreneurs develop their skills, we are not only helping them build their own businesses, but we are connecting a new generation of leaders within our company," says Paul Straus, president and CEO of Home Hardware. These folks may have futures on our board of directors."

In the months ahead, the group will stay connected to compare notes and share their experiences as they put their business plans into practice.
_______________________________________________________________________
Tools expected to drive sales at International Hardware Fair
COLOGNE, Germany — The hand and power tools industry has seen strong growth around the world, with 2010 growth rates in Europe that matched the 8% increased demand in Asia. In fact, Europe is currently the world's largest market for handheld power tools (€3.2 billion) followed by North America (€1.9 billion) and the Asia Pacific region (€1.5 billion).

With this in mind, the International Hardware Fair is looking forward to a positive turnout when it returns here March 4-7, 2012. The fair reports that industry optimism is strong – and early commitments by exhibitors are fueling the positive outlook.

The 2012 hardware fair offerings will be divided into different product segments: Tools, Industrial Supply, Fasteners and Fixings & Fittings, and Home Improvement, making this event a "one-stop shopping platform" for more than 50,000 anticipated international buyers.

In fact, the event regularly enjoys attendance from buyers from retailers such as OBI, Praktiker, Bauhaus, Toom, and Hagebau from Germany; BricoMarche, Castorama, and Leroy Merlin from France; Focus DIY, Kingfisher, and Wickes from the UK; BauMaxx from Austria; Jumbo from Switzerland; and Woodie's from Ireland.

So far, more than 70 North American companies have booked as exhibitors, seeking to expand their export business. Canadian firms can book turnkey displays through the Worldwide DIY Council or with Koelnmesse Inc. directly. Companies interested in exhibiting with the Canadian Pavilion or otherwise attending this event should email Darrin Stern, North American project manager, or phone 773-326-9925.
back to top

_______________________________________________________________________
Lowe's Canada supports local hockey
TORONTO — Lowe's Home Improvement Warehouse, in partnership with Hockey Canada, has completed renovations to the Maple Lions Arena in Maple, ON and announced the next two rinks to be renovated for 2012 in the City of Toronto and Ottawa, Ontario.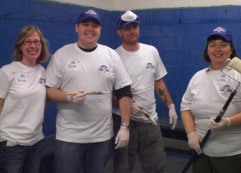 The $50,000 grant, provided by Lowe's to the Maple Lions Arena, was used to facilitate the renovation of the rink which was built in 1974. Work included the installation of high-efficiency lighting and plumbing fixtures, new spectator benches, and the painting of more than 14,250 square feet throughout the facility.

Over the next five years, Lowe's will invest more than $500,000 in grant money to refurbish two rinks in need per year.
Classifieds

General Manager
Master Halco, one of the nation's largest wholesale distributors of fencing products, seeks an experienced Distribution Center Manager in our Montreal, Quebec location to grow our business and ensure profitability.

We are seeking candidates with a proven track record of success in managing. You must be a self-starter with a 'hands-on' approach, results oriented, a problem solver who can handle multiple tasks under deadlines and motivate employees to perform at their peak. Your goal will be to implement a business strategy that ensures profitability through sales growth, effective cost control and operational excellence. You will have complete P&L responsibility and accountability in all areas of operation.

Successful candidates will have at least 5 years experience in management, excellent interpersonal skills and general computer use. Knowledge of the building materials industry is a major plus.

If your work history matches the above profile, and you wish to join an aggressive organization with excellent career opportunities, competitive salary and benefits, we want to meet you.

Please send resumes to CPomeroy@masterhalco.com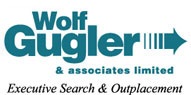 Regional Sales Manager
We're fortunate to be working with a well established, diversified Canadian products manufacturer sold through virtually all home improvement retailers across Canada and the U.S. New product development is a forte of the company and keeps them in leadership market positions in their various categories served. This is a great opportunity to demonstrate your skills with a company that typically builds their leadership team from within whenever possible while continuing their excellent reputation among their customer base. An accomplished manager is required to work closely with a sales team based from western Ontario to BC.

You're accustomed to taking charge of your sales team and maximizing results through managing by example as a road warrior. You can demonstrate superior sales leadership skills as a team "quarterback", working autonomously from the corporate office. Ability to speak both English and French is strongly desired.

A competitive compensation package including salary, bonus, car allowance and full benefits package is offered, in addition to further career growth.

To explore this opportunity in complete confidence, please call or email your resume in complete confidence to Wolf Gugler, quoting RSM or click here.
Wolf Gugler & Associates Limited, Executive Search & Recruitment for retailers and their suppliers. Email; wolf@wolfgugler.com. Web site: www.wolfgugler.com. Phone: (888) 848-3006.

Sales Prefessionals
PrimeSource Building Products Canada, a new national and growing wholesale distributor of building materials specializing in fasteners and tools, is seeking experienced sales professionals to service the Saskatchewan and Western Manitoba markets.

Responsibilities include territory management, canvassing new opportunities, customer service, and the ability to build relationships and develop new business through face-to-face interaction with both existing and new customers.

Qualified candidates must be self-motivated, quota driven, and results
oriented with a proven and documented history of success. We are looking for
candidates with experience in selling building materials, 2-5 years work
experience in this related field, valid driver's License, current insurance.

PrimeSource offers attractive base salaries, aggressive commission
incentives and competitive benefits package. If you are a proven industry seller, who welcomes the opportunity to work in a challenging and financially rewarding environment, we want to meet you. Please send resumes to dahmerp@primesourcebp.com
Resumés
A conscientious, highly motivated manager with a results-oriented track record in developing new business.

view this

resumé

A goal oriented sales director that has superior management skills, customer oriented, with in depth knowledge of the industry and the ability to achieve results.

view this

resumé

An experienced merchandising executive possessing passion, vision, and a strategic approach to delivering bottom-line.

view this

resumé

Senior sales/marketing leader with experience in all classes of trade wishing new HARDLINES career. view this

resumé

Very Experienced Business Unit Manager, great passion for generating sales and building relastionships.view this

resumé

Worked through my career within the manfucaturer, wholesale and consumer goods industries. view this

resumé

Senior Sales Manager with vast experience in retail and wholesale sales growth in Canada. view this

resumé
Connect with us!