IN THIS ISSUE:

Home Depot, Lowe's share strong Q3 results despite lower comps
Darrin Noble, former Home Hardware exec, moves to Cloverdale Paint
Orgill CEO outlines next steps as company holds another virtual market
Ace banner re-enters Atlantic Canada with member in Newfoundland

PLUS: Castle adds Newfoundland dealer, Lowe's Canada's Heroes Campaign gets underway, Walmart posts strong earnings, sales jump for BuildDirect, Ace Hardware reports record Q2 revenues, Jim Jenkins remembered, Taiga reports Q2 sales, get in on Loblaw's expanded online sales through CHPA, Stanley Black & Decker to buy up rest of MTD, retail sales up, housing starts down, and more!

Home Depot, Lowe's share strong Q3 results despite lower comps

The Home Depot and Lowe's Cos. both posted second-quarter earnings last month surpassing Wall Street estimates. The Home Depot's earnings rose to $4.81 billion, ($4.53 per share) from $4.33 billion ($4.02) a year earlier. Analysts had forecast earnings of $4.44 per share. Revenues were up by 8.1 percent to $41.12 billion from $38.05 billion in Q2 of 2020, beating estimates of $40.79 billion.

Lowe's Cos. posted a $3.02 billion profit (EPS $4.25) for the quarter. It too beat out both earnings for the comparable period of 2020 ($2.83 billion or $3.74 per share) and analysts' expectations of $3.74 per share. Revenues edged up by one percent to $27.57 billion from $27.30 billion.

Both companies took a hit to their comp sales during the quarter, as the pandemic-inspired DIY boom finally shows signs of slowing down. At Home Depot, U.S. same-store sales grew by 3.4 percent, cooling down from a 25 percent increase in Q2 of 2020. Comp sales overall were up 4.5 percent. Lowe's comp sales declined by 1.6 percent.

The two rivals also boosted their sales to pros, in Lowe's case by 21 percent year-over-year. Just as loosening public health restrictions encouraged would-be DIYers to divert spending to entertainment and travel, they also opened the door to bigger projects by contractors. The result was a rise in sales of big-ticket items like building materials, countering the decline in demand in categories such as paint and garden tools.

"Growth with our larger pros continues to outpace that of our smaller pros," Home Depot chairman and CEO Craig Menear told analysts on a conference call, "and they tell us that their backlogs are long and growing." For the second quarter in a row, Home Depot's pro sales grew faster than the DIY category.

Darrin Noble, former Home Hardware exec, will head Cloverdale Paint

Darrin Noble is taking over as president and COO of Cloverdale Paint. An executive at Home Hardware for 14 years, where he oversaw the retail company's paint manufacturing business, Noble is replacing current president and COO Larry Lozinski, who will retire at year's end. Beginning Sept. 27, the two will work together until Noble takes over on Jan. 1, 2022.

Based in Surrey, B.C., Cloverdale Paint operates manufacturing plants in Surrey, Calgary, and Winnipeg, as well as facilities in Ontario in Mississauga, Oakville, and London. It also has a subsidiary in Portland, Ore., called Rodda Paint.

The news of Noble's hire came just weeks after he announced his retirement as Home Hardware's VP, store operations and Burford Paint and Home Products. And it's less than three years after he was given the added role at Home Hardware of vice-president, store operations.

He started at Home Hardware as VP and GM of paint and home products in 2007.

Noble (shown here presenting at the 2018 Hardlines Conference) says he was approached by Cloverdale after his retirement was announced. "I left Home Hardware on my own accord at the end of May and this opportunity emerged as the paint industry learned of my departure from Home Hardware," he told Hardlines. "Ideally, I would have had more time between my decision to leave Home Hardware and the start of this new role, but the opportunity at Cloverdale was outstanding."

Noble was drawn to Cloverdale by its corporate culture. The service-oriented, family-owned business shares a lot of the values he enjoyed at Home Hardware. "Cloverdale puts customers and employees at the top of the hierarchy, along with business performance."

Nor did he feel there was any conflict of interest with his former employer. "Cloverdale is focused on industrial and pro painters, hence there is almost no competing overlap with Home Hardware," he added. "This was a critical decision factor for me."

Family commitments will keep Noble in Ontario initially, so for now he will commute to British Columbia, where he has secured a rental home in the Lower Mainland. 


Orgill CEO outlines next steps as company holds latest virtual market

Orgill concluded its 2021 Fall Online Buying Event last week, bringing together its retail customers and hundreds of vendors.

The virtual events have been gaining traction since the Memphis-based hardware wholesaler initiated them in August 2020 to cope with the impact of COVID. According to CEO and president Boyden Moore, customers understand the platform and how to get the most out of it. "If you look at the sales figures from each of these events, they all nearly mirror each other," Moore said. "That tells us that our customers are engaging with vendors and that they are able to utilize the events to effectively buy for their businesses."

In fact, following Orgill's spring Online Buying Event, 97 percent of all warehouse orders were fulfilled and 94 percent of all promotional product orders were booked successfully. In addition, the latest buying event was accessible on mobile devices.

"Based on the participation in these events and the ability to follow through on the orders, we think our customers have a much better idea of what to expect," said Greg Stine, Orgill's executive vice president of marketing and communications.

Prior to the event, Moore addressed the wholesaler's retail partners in a webinar. In his talk, Moore acknowledged that supply chain recovery has been slower than anticipated. The latest surge in COVID cases and ongoing staffing challenges have been compounded by the impact of inflation.

"Our number-one priority is to restore the dependability of our supply chain as quickly as we can," Moore assured listeners. "We believe we will begin to see better recovery in the coming months. However, we also believe that it will take longer into 2022 before we begin to return to our historical standards."

He pointed to the success of Orgill's online buying events and the expansion of its fulfillment network as positive signs of growth. Orgill's next Online Buying Event will be held in late October and an in-person Spring Dealer Market is scheduled for Feb. 24 to 26, 2022, in Orlando, Fla.

Ace banner re-enters Atlantic Canada with member in Newfoundland

After taking over the Ace Canada licence last year, Peavey Industries has been gradually expanding its reach, signing new members after a lengthy transition process made all the more difficult by the onset of COVID. (The deal, with Lowe's Canada, closed just one week before shutdowns began in March 2020.)

Now, with the signing of Pike's Building Centre in Salt Pond, N.L., the Ace banner is once again flying in Atlantic Canada.

Pike's Building Centre is already a member of the Sexton Group. The assumption of the Ace banner reflects a strategic alliance between Peavey and Sexton, which can provide lumber and building products to Ace dealers, filling a gap in the Peavey supply chain. For Sexton members, the Ace option provides the opportunity to round out their hardware assortments.

"It is remarkable to see our strategic alliance program take shape in Newfoundland and we are beyond excited to welcome Albert Pike and Pike's Ace Building Centre to our dealer network as the first Ace location east of Ontario and Quebec," said Derek Smith, VP, Ace Canada Division, Peavey Industries, in a release.

Recruitment is just one way Peavey is looking to help independents. In June, it added Maple Ave Ace Hardware as a brand new hardware and lumber outlet in Medicine Hat, Alta. At around the same time, Lealta Building Supplies in Lethbridge, Alta., a 28-year member of Sexton, added the Ace banner for its hardware needs.

And when it comes to succession, the company will even take over a store and bring it into Peavey's corporate fold. The first such takeover was the Ace Hardware in Manning, Alta. Formerly an independent dealer-owned outlet with a long history in Manning, it transitioned into a corporate store. The same happened with Ace Hardware in Port Hardy, B.C. Dealer owners Vera and Terry Smyth decided to retire after 35 years.

Ace Canada is looking to add more dealers across Canada, whether start-ups or as a succession alternative for an existing retailer.

TORBSA has appointed Emmanuel Robitaille as VP, business development. He will report to the group president and board of directors of the Bolton, Ont.-based buying group. Robitaille was most recently Quebec VP with On Side Restoration Services Ltd.

 

... that the Hardlines Conference is coming up on Oct. 19 and 20? But we don't know how big a live audience we'll be able to have. Tickets, both live and virtual, will go on sale soon, but they may be very limited depending on restrictions. We'll have more information for you in the next few days, so stay tuned. Click here for more info on the conference!



RETAILER NEWS

Castle Building Centres has added Peninsula Castle in Fortune, N.L., as its newest member. The store is the latest acquisition and third Castle location for Derek and Nicole Fudge of Marystown, who have been Castle members for over a decade. (Derek is a former chairman of the group). The Peninsula Castle team hopes to hold a grand opening event in the fall.

Lowe's Canada's Heroes Campaign is currently underway, until the end of the month. Customers at participating stores are invited to make donations at checkout in support of a local cause selected by each store. This year, eight of the network's distribution centres and 71 RONA-affiliated dealer stores will join the Lowe's, RONA, and Réno-Dépôt corporate stores. At the end of the campaign, Lowe's Canada will match 50 percent of the funds raised by the 311 participating locations, to support 235 non-profit organizations and public schools across the country.

Ace Hardware Corp. reported record Q2 revenues of $2.5 billion. That was an increase of 8.2 percent from the comparable period in 2020. Net income was $116 million, down $22.9 million. Among U.S. Ace dealers who share daily retail sales data, same-store sales rose 1.2 percent.

Walmart posted adjusted earnings of $1.78 per share in its second quarter. Revenues reached $141 billion. Comp sales in Canada declined by 3.6 percent, with declines in operating income as well.

BuildDirect, the online building materials seller, recorded a big jump in sales in Q2, reaching $23.4 million, an increase of 79 percent compared to the second quarter of 2020. The gain was due largely to the reverse takeover of FloorSource at the end of 2020, along with an increase in customer demand for building supplies. Gross profit increased 70 percent to $8.8 million. The Vancouver-based company, which recently went public, expects annual revenues to reach between $90 million and $98 million this year.

Taiga Building Products reported Q2 sales of $786.7 million, up 120 percent from $356.9 million a year ago. The increase was largely due to higher selling prices for commodity products. Net earnings rose to $58.5 million from $7.1 million primarily due to increased gross margin.

Loblaw is expanding its online shopping experience, Loblaw's Marketplace, and is looking to add hundreds of new sellers before the end of the year. The retailer is seeking to expand its offerings in the home and living, baby, pet, toys, sporting goods, and consumer electronics categories. The CHPTA and COPA are hosting an online information session with Loblaw's merchandising team at 2 p.m. on Sept. 14. (Click here to register)

Stanley Black & Decker has reached a deal to acquire the remaining 80 percent stake in MTD Holdings Inc. Stanley has owned a 20 percent interest in the privately held outdoor power equipment manufacturer since 2019. Now it will pay $1.6 billion in cash for the remainder of MTD, whose brands include Cub Cadet and Troy-Bilt. The transaction is expected to close before year end.

The Global Home Improvement Network and the International Hardware Association announced that they are merging, effective Oct. 1. GHIN has 216 members operating in 74 countries with more than 32,000 stores and sales exceeding €330 billion. It will now also represent the IHA, whose members consists of thousands of hardware stores worldwide through the country associations of Australia, China, France, Germany, Japan, Sweden, Switzerland, and the U.S. The IHA will remain an independent network administered by GHIN, but with its own president.

Retail sales were up 4.2 percent to $56.2 billion in June, led by higher sales at clothing and clothing accessories stores. Sales at building material and garden equipment and supplies dealers fell 3.1 percent, the third consecutive monthly decline. In June, 5.3 percent of retailers in the subsector reported being closed for at least one day. (StatCan)

The seasonally adjusted annual rate of housing starts was 272,176 units in July. That was a decrease of 3.2 percent from 281,200 units in June. The SAAR of urban starts decreased by 0.65 percent to 249,001 units. Multiple urban starts decreased by 3.1 percent to 184,759 units in July. Single-detached urban starts increased by 7.1 percent to 64,242 units. (CMHC)

In the latest edition of the Hardlines Podcast Series, we recall the history of Ace Hardware in Canada. We examine the brand's presence here in detail, from its first foray into British Columbia in the mid-1980s to the recent acquisition of the Ace licence by Peavey Industries. Click here to subscribe to the Hardlines Podcast Series for free and catch up on past episodes!
Classified Ads




Positec is hiring for positions in Mississauga, Ontario!
Ecommerce Account Manager
The eCommerce Account Manager is responsible for developing and guiding the implementation of the account specific business plan for all online and eCommerce business accounts; achieving account profitability and sales targets; serving as the primary eCommerce account contact; providing account leadership. This individual will also be responsible for increased distribution of key brand items.
Account Manager  
Responsible for supporting the company's sales goals through professional sales techniques and good customer service, maintaining quality relations with existing accounts, and providing sales and marketing coverage. 50% of focus will be on managing assigned account responsibility with remaining allocation focused on internal support and assigned tasks.
Apply Here: https://ca.indeed.com/jobs?q=positec&l=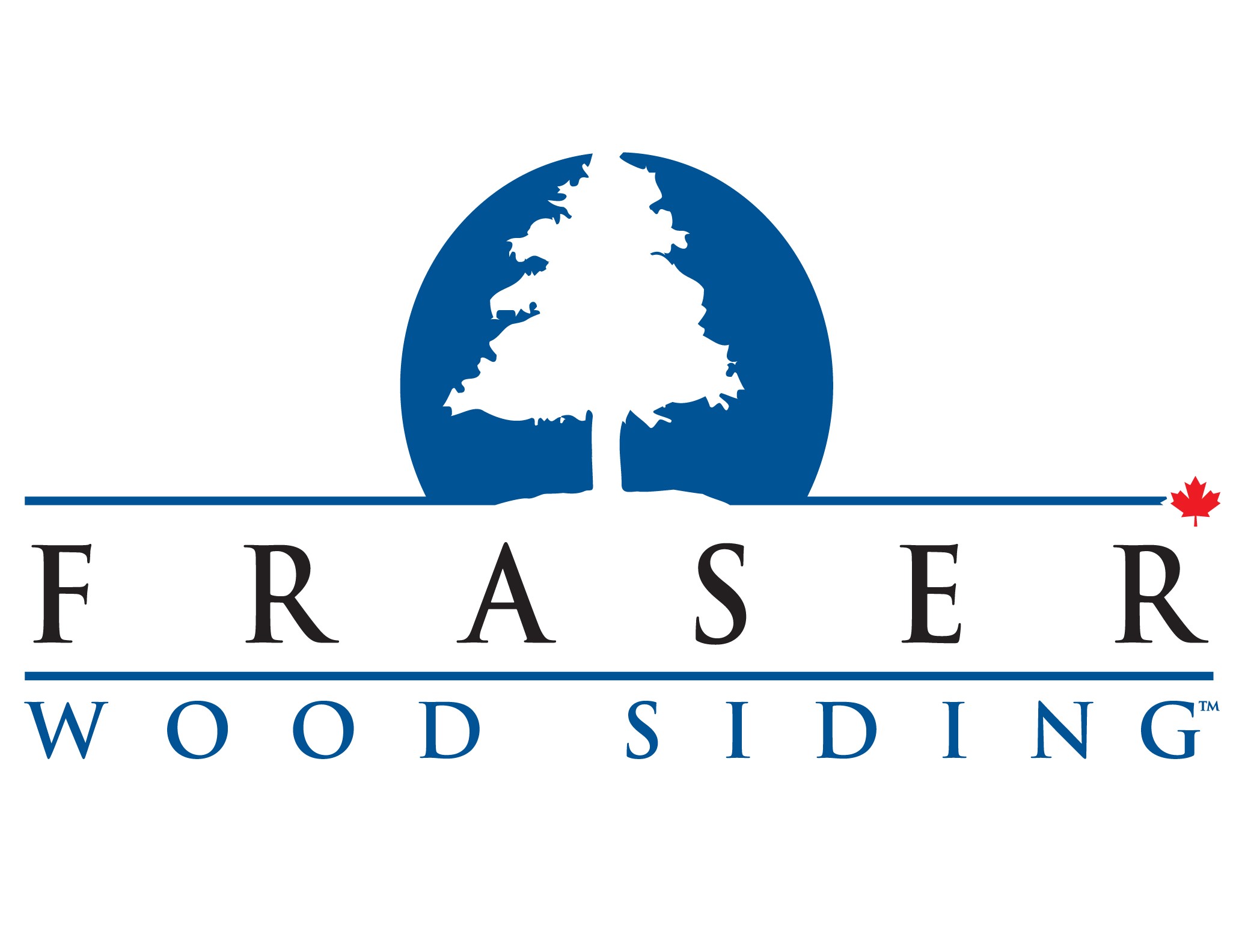 Ontario Territory Manager - Job Description      
                                                      
THE OPPORTUNITY:

Reporting to the Director of Sales and Marketing, we are seeking an Ontario Territory Manager to increase market share and brand awareness of Fraser Wood Siding in Ontario. Representing our product lines to Builders, Architects, Contractors and Retailers, your key responsibilities will be to increase sales profitably while developing and nurturing relationships with our existing Customers.  NOTE - Frequent overnight travel will be required in this role.

Skills and qualifications:
A minimum of 2 years outside sales experience growing and developing sales to Customers in a defined territory.
Degree or Diploma
An individual who is organized, self motivated, with a drive and passion to succeed. 
You work well on your own as well within a Team Environment. 
You have excellent sales, analytical and people skills
Experience selling within the building products industry is an asset, but not mandatory.
Strong Computer skills - Proficient in Powerpoint, Excel, Word
Excellent written, verbal and presentation skills
Fraser Wood Siding provides a competitive compensation package, benefits, and opportunity for advancement.

Please send your resume in complete confidence to……
gcowx@fraserwoodsiding.com

Looking to post a classified ad? Email Michelle for a free quote.
Privacy Policy | HARDLINES.ca



HARDLINES is published weekly (except monthly in December and August) by HARDLINES Inc.
© 2020 by HARDLINES Inc.
HARDLINES™ the electronic newsletter www.HARDLINES.ca
Phone: 416.489.3396; Fax: 647.259.8764

Michael McLarney — President— mike@hardlines.ca
Christina Manocchio — Editor— christina@hardlines.ca
Geoff McLarney — Assistant Editor— geoff@hardlines.ca

David Chestnut — VP & Publisher— david@hardlines.ca
Michelle Porter— Marketing & Events Manager— michelle@hardlines.ca
Accounting — accounting@hardlines.ca

The HARDLINES "Fair Play" Policy: Reproduction in whole or in part is very uncool and strictly forbidden and really and truly against the law. So please, play fair! Call for information on multiple subscriptions or a site license for your company. We do want as many people as possible to read HARDLINES each week — but let us handle your internal routing from this end!

1-3 Subscribers: $495
4 -6 Subscribers: $660
7 -10 Subscribers: $795
11-20 Subscribers $1,110
21-30 Subscribers $1,425

We have packages for up to 100 subscribers!

For more information call 416-489-3396 or click here
You can pay online by VISA/MC/AMEX at our secure website, by EFT, or send us money. Please make cheque payable to HARDLINES.